Tom Ford is synonymous with opulence and glamour. Personally there hasn't been a thing Mr. Ford has come up with that I didn't like. From fashion to beauty, everything Tom Ford comes close to perfection. Which is what led me to my most recent purchase: the Traceless Perfecting Foundation. So what do I think of this 60 euro bottle?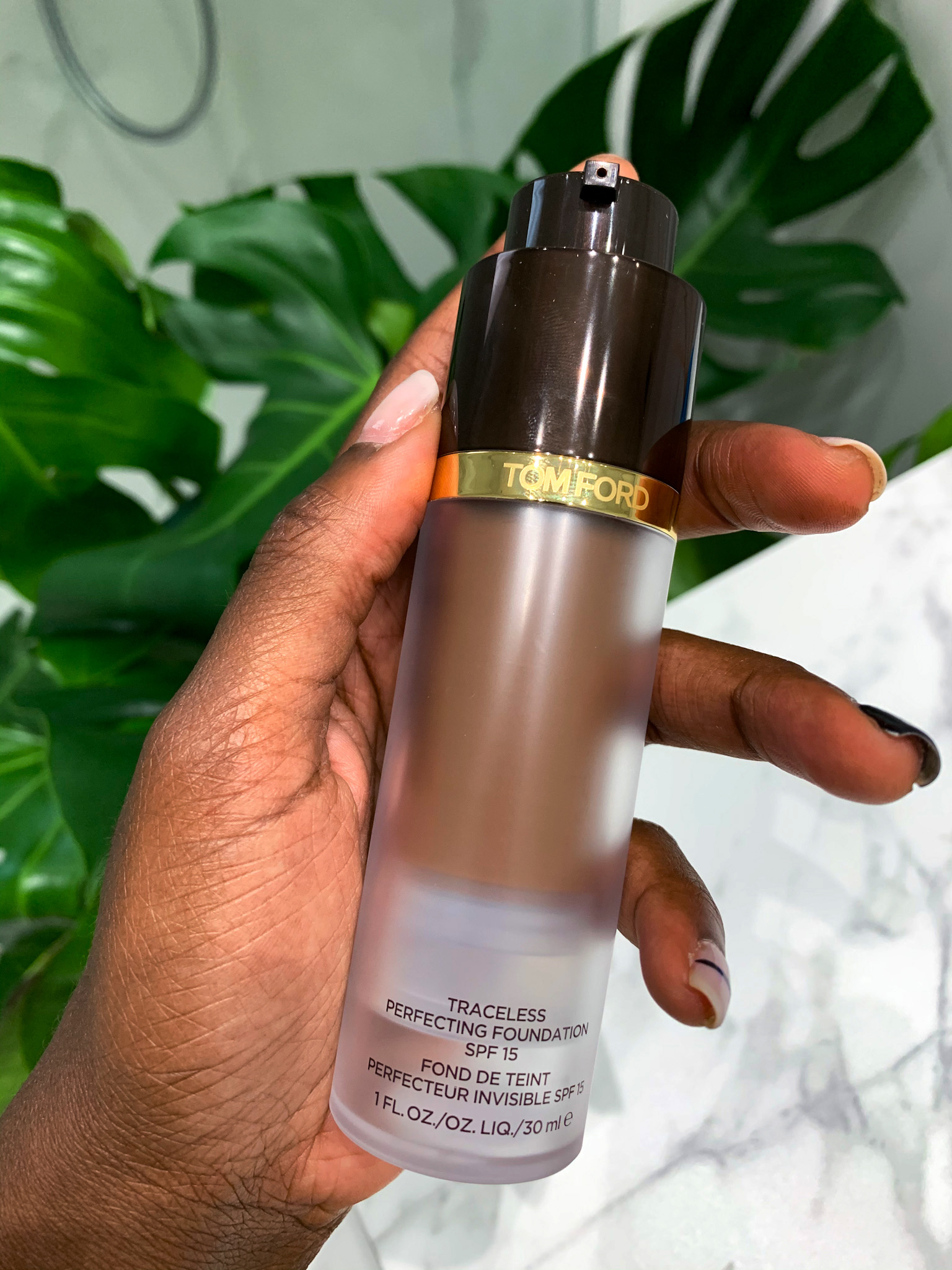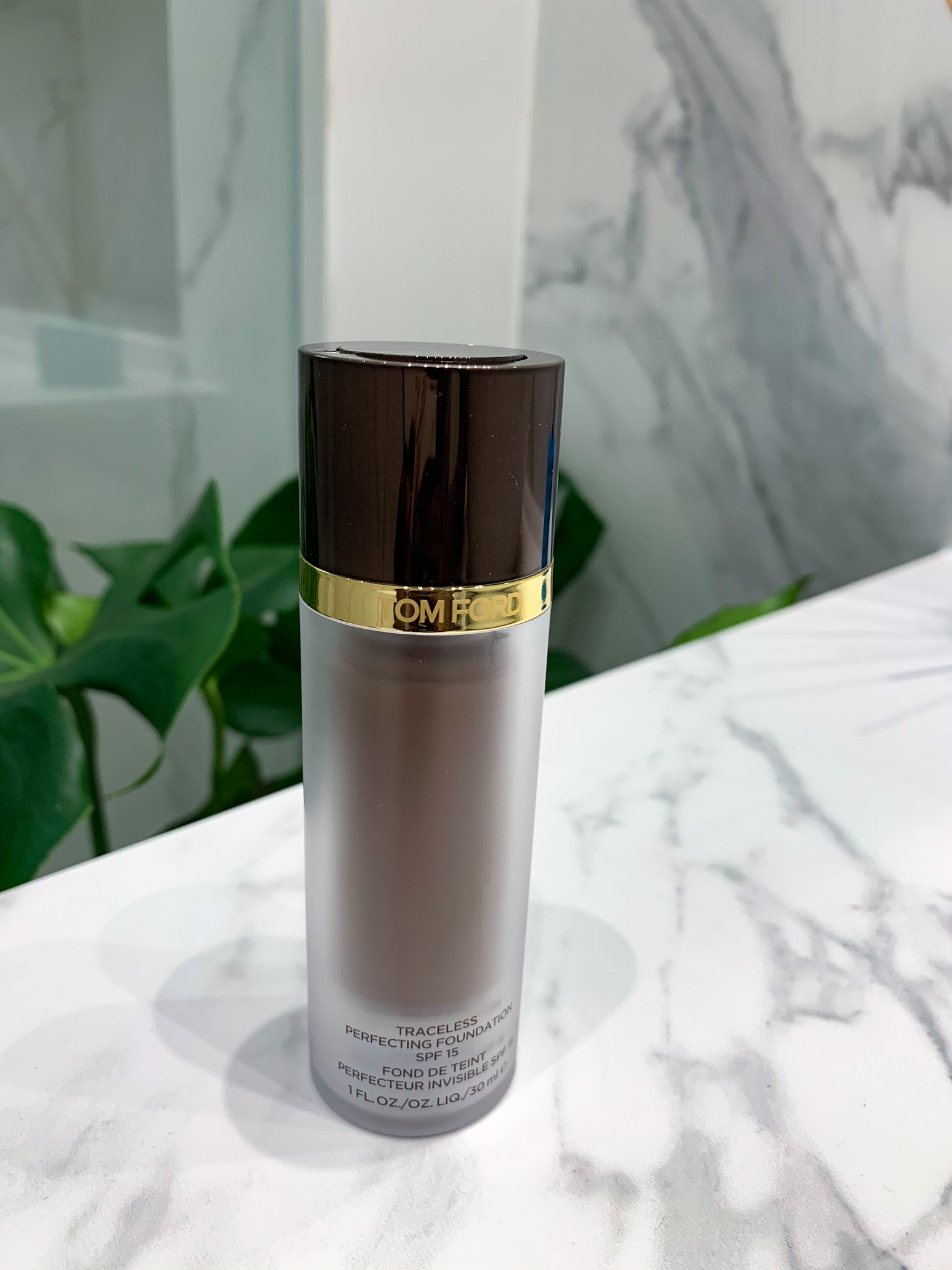 Let's start with the obvious. It looks good. The foundation comes in a lightweight cylinder with a pump that comes up when you twist it. The pumps squirts exactly the amount of liquid you want which is great (some pumps squirt too much resulting in waste of the product which I hate). Ok, so packaging gets an A+, but what about the actual contents of the bottle? 
I matched with the shade Dusk 11.0 which is deep with neutral undertones. Upon application of the first layer, what I noticed immediately is how quickly it dries. That can be good and bad. Good because it last a long time-nearly the entire day, and this baby didn't budge. Bad because you have to blend it in on your skin fast otherwise it might look uneven and streaky. What helps is using a damp beauty blender with 1-2 pumps and gradually build up if you want more coverage. It is medium coverage and if you go for a more natural finish like I do then 1-2 pumps is enough. The finish is not matte or dewy. It's more satin-y. At the end of the day I found that it didn't oxidize which is great but my skin did get oily ( still haven't found a foundation that helps with oily skin). On the plus side, this doesn't clog your pores. Haven't broken out since using it .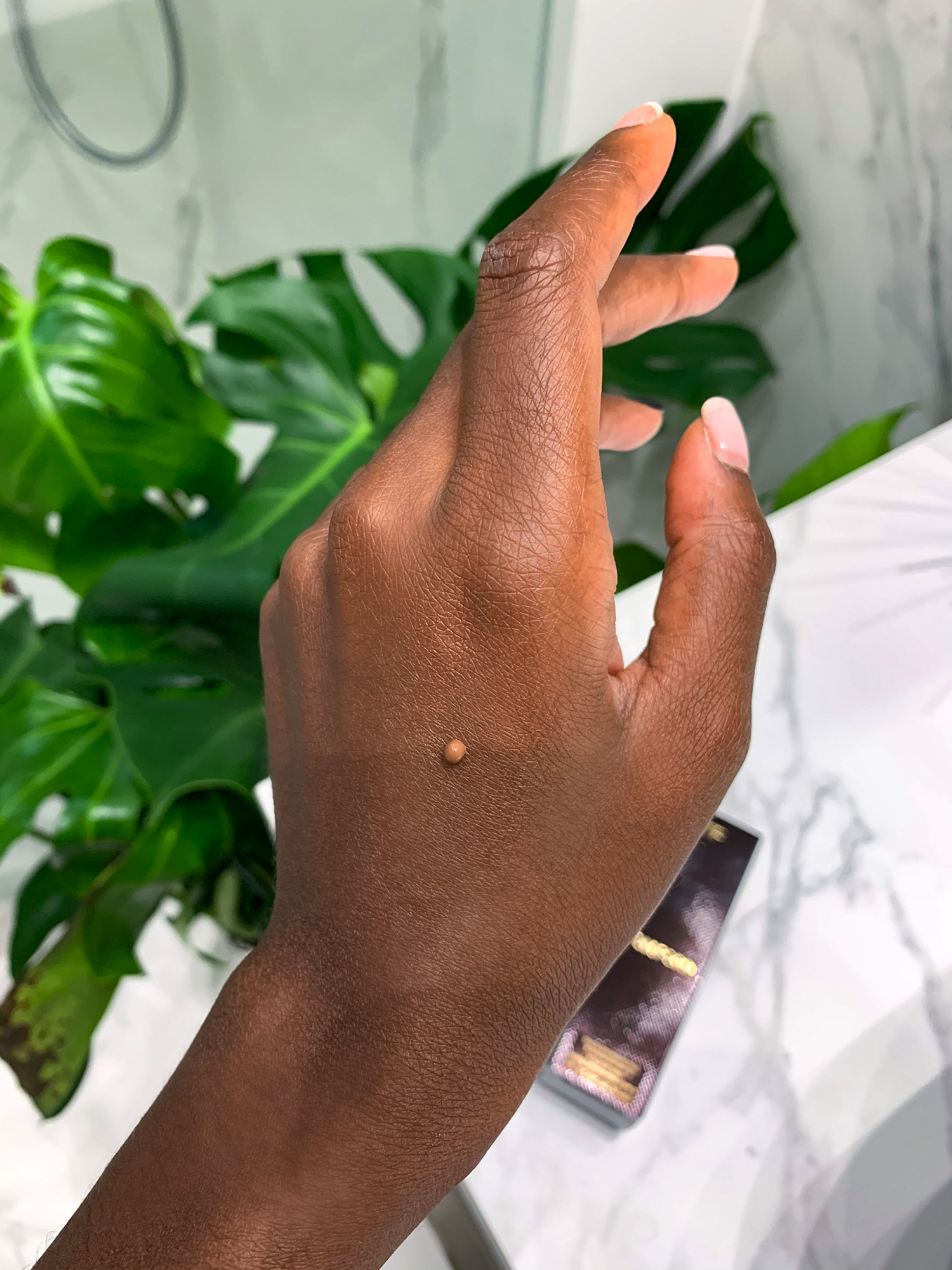 Overall, this is a good foundation but I wouldn't repurchase due to it's insanely high price. Yeah, I know it's a "luxury" item but I still can't justify paying full price for this again. If I do find it on sale I might consider it but I can get equally good foundations for a fraction of the cost. So is it worth the splurge? Yes. If you have your birthday or it's Christmas. As a one-time splurge. Otherwise no.
Have you tried this foundation? What are your thoughts?