What better way to relax and unwind after a long tiring day than treating yourself with a warm bath. It may seem like luxury to most but pampering yourself once in a while ain't a bad thing.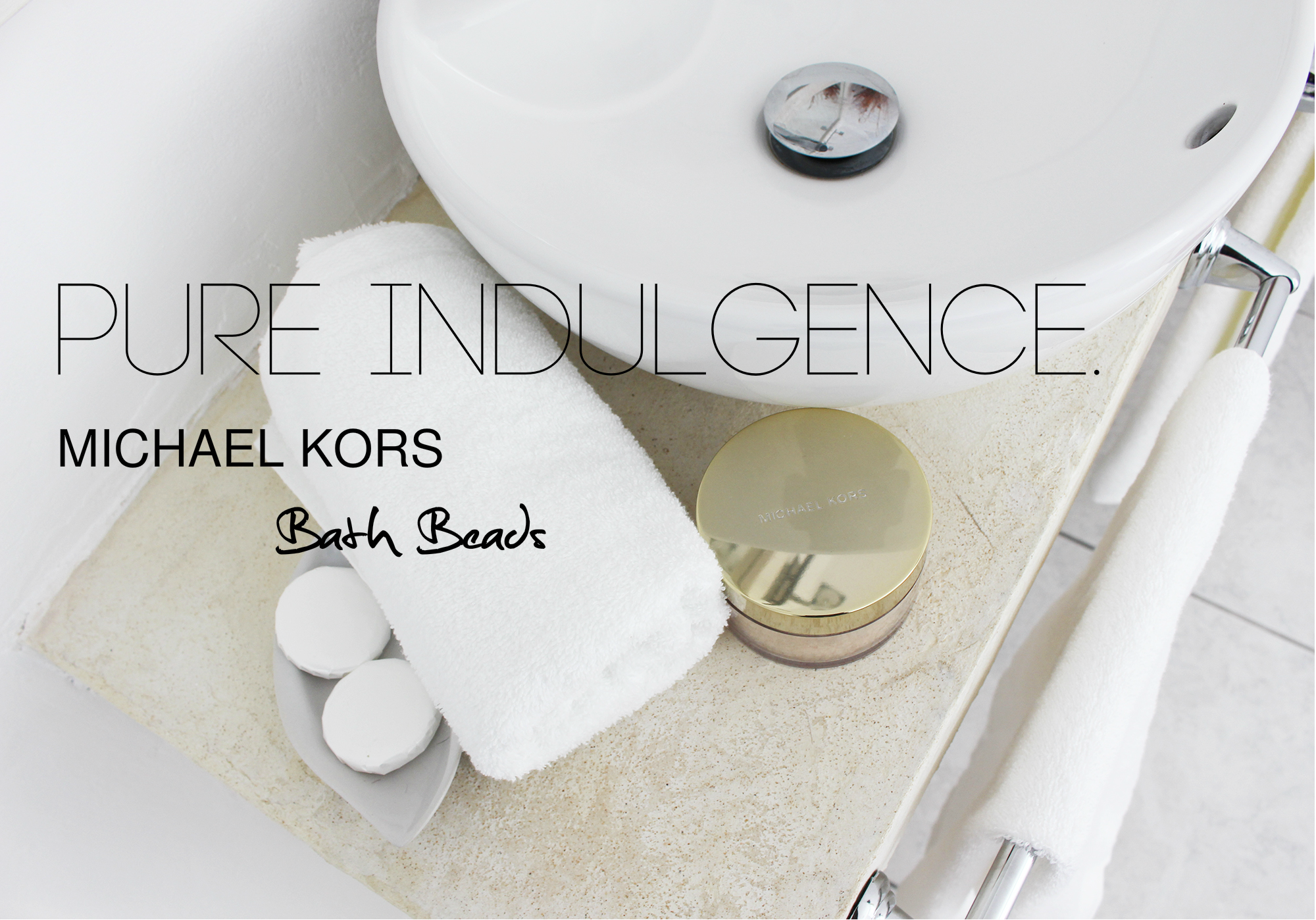 Like most unfortunately I don't have the time for long baths. Stress and constantly being connected can sometimes take a toll on your well being. That's why it's important to find ways to relax your mind, body and soul ( which seems to be getting harder and harder these days). One really simple way to reduce stress is by turning your bath into a spa. It is known that bathing can decrease stress, improve circulation and tone skin and muscles. There are many different types of baths you can take such as: Aromatherapy, Epsom Salt baths, Essential oils, Clay etc.
I decided to treat myself to aromatherapy with Michael Kors luxurious shimmer beads (you guys probably know I'm slightly obsessed with Michael Kors ). When I say luxurious I mean it! From the packaging to the actual product inside. These bath beads dissolve in warm water, giving your tub a veil of golden shimmer and an intoxicating fragrance with traces of mandarin and cassis. It's like you're bathing in glittery water! If that doesn't scream luxury then I don't know what does. Unfortunately with luxury comes a steep price. This retails for about 40 euros, but I can honestly say it's worth the splurge.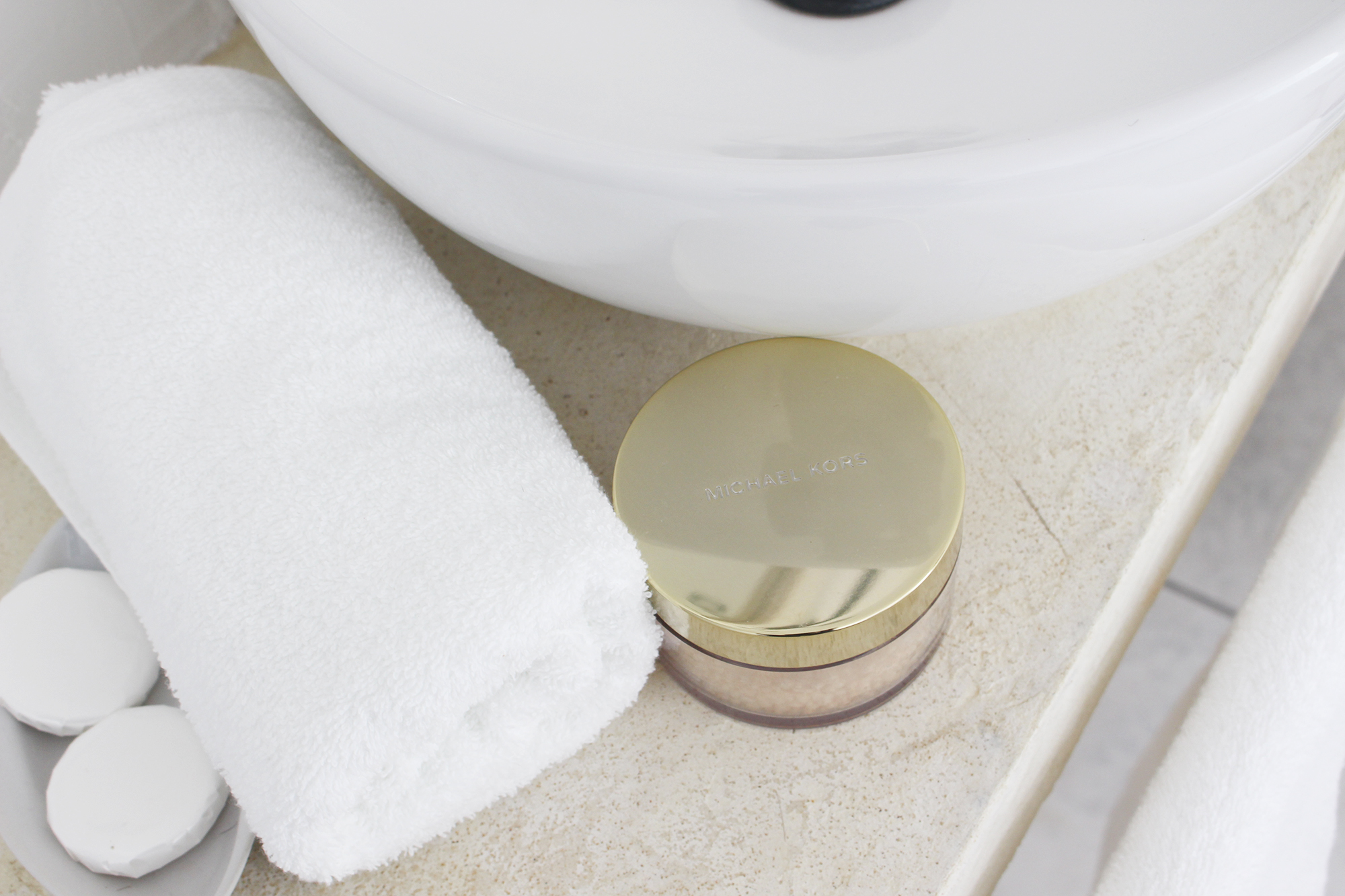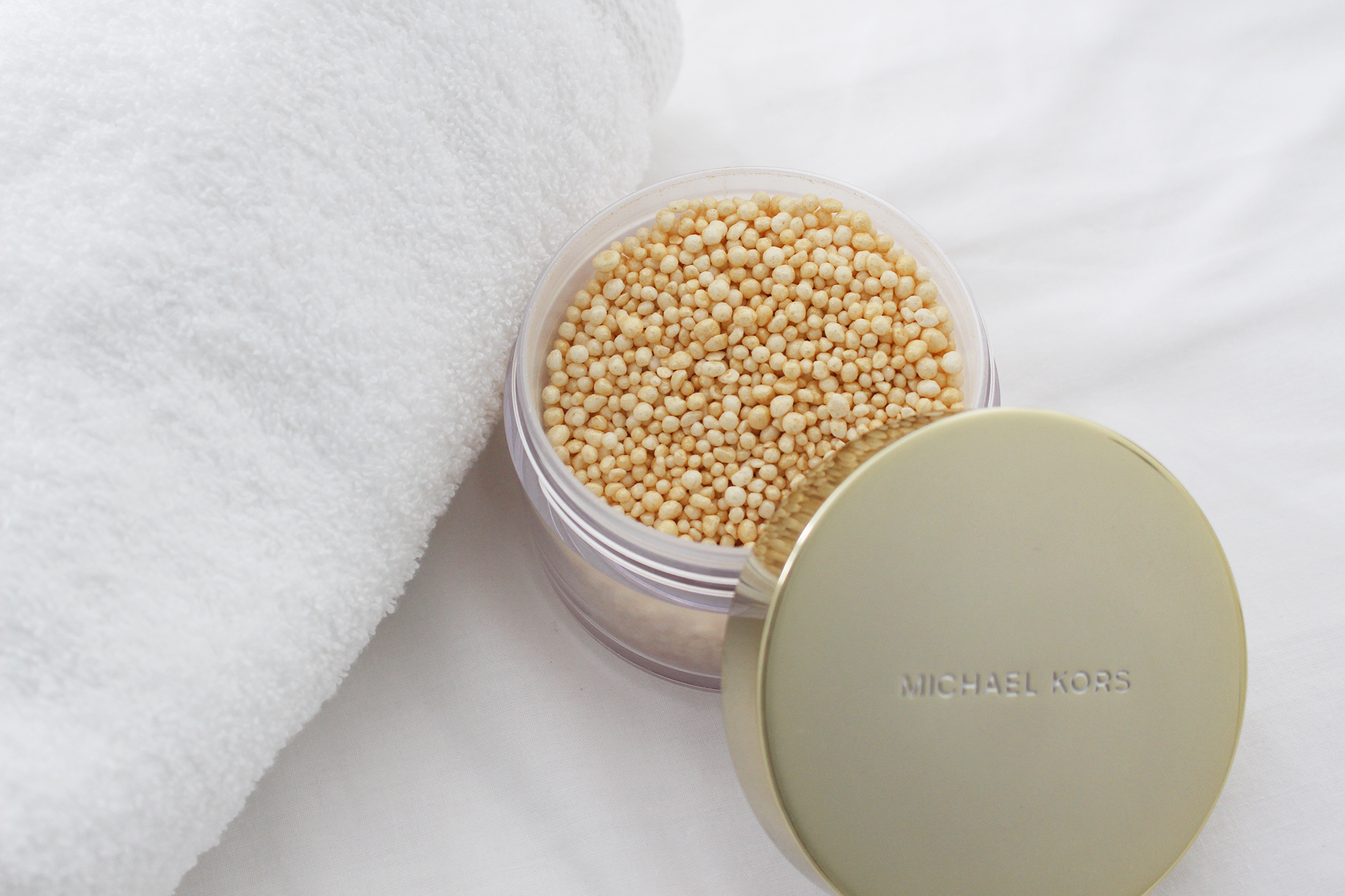 Michael Kors Shimmer Bath Beads | Shop Here
xoxo,
Stay Chic,Stay Glam