When it's warm, humid and incredibly hot out the last thing you want to add is more heat. But after tirelessly going through your wardrobe, you want to pair your cute little outfit with edgy boots. So you think to yourself " can you actually wear boots in the middle of summer?"
The answer is a resounding Yasssss! However that yas comes with certain terms and conditions. Do continue reading below to see how it works.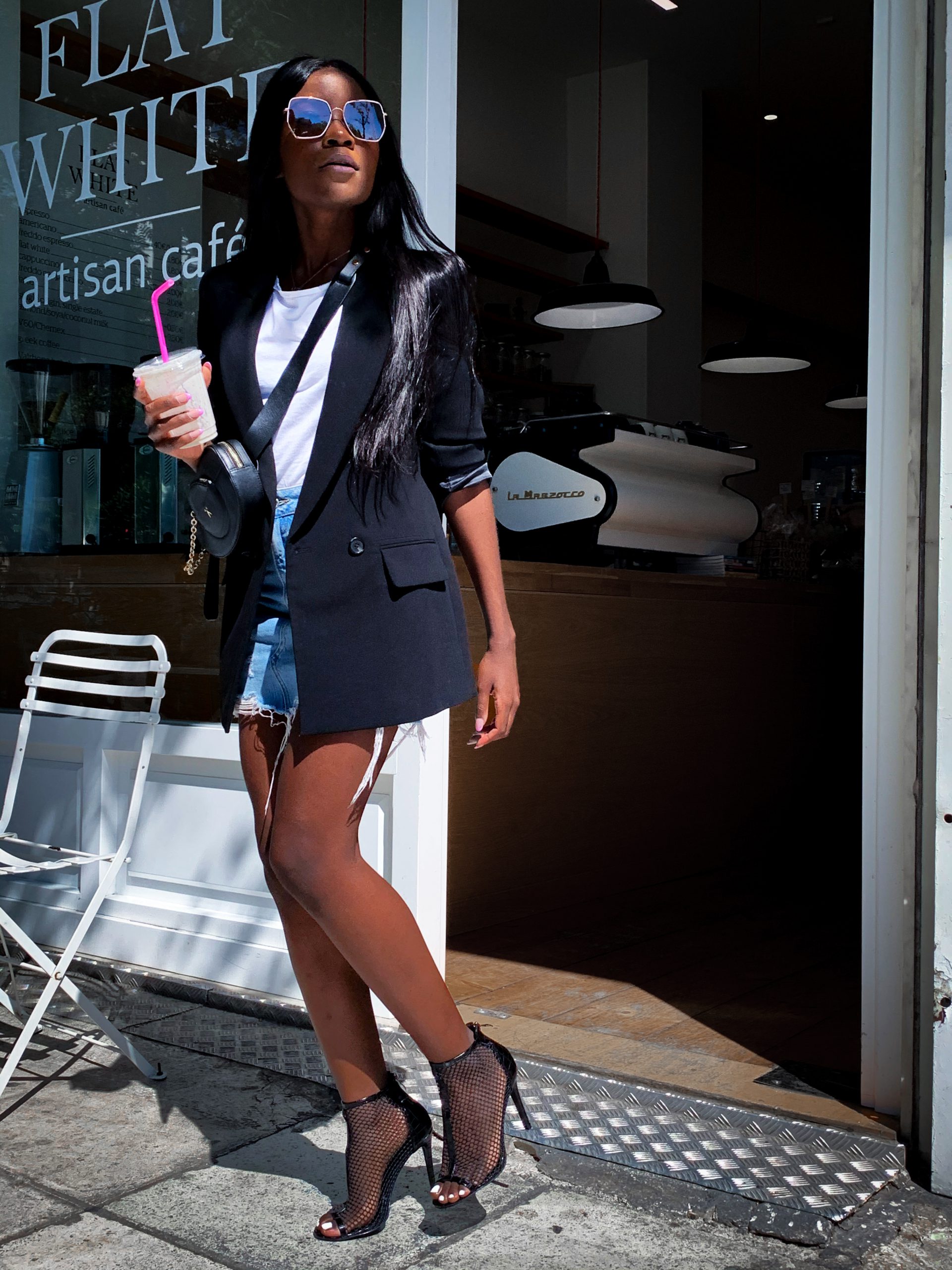 First and foremost when I say you can wear boots in summer I do not mean fur, fuzzy, fluffy type of boots ( see Uggs ). Those are absolutely a no-go. Unless you want a heat stroke. Same is for boots that go higher than your ankle.
Low cut boots or ankle booties are your friends here. Edgy biker boots look great with denim shorts and ankle booties will make you look fab with that summer dress.
If you are looking for a more glamorous style, mesh booties are your best bet ( like the ones I'm wearing ). I don't feel like I'm wearing boots due to their super breathable material and the open toe cut out.
Coachella ain't happening this year but that doesn't mean you can't rock a boho look. Dr. Marten style boots will instantly upgrade your outfit and make it look edgier.
With these tips in mind you won't have to put your boots away for the summer. Do you often wear boots in summer?
MY LOOK
DENIM SKIRT | Topshop
TEE | Topshop
BLAZER | Zara
BOOTIES | KeepFred