A boot that both men and women look great in. A versatile, easy to wear boot that compliments all looks. What boot might that be? 
In today's post I'm featuring a new favorite: Chelsea boots. These practical, comfortable and stylish ankle boots are a must in your wardrobe. So how do you pair these beauties with what's already in your closet? 
Ok, let me first give a minute of appreciation to how easily you slip-on and slip-off these boots. No buckles, no laces, no fuss. And the heel is just right to give you all day comfort. Now back to styling. Chelsea boots look great with a pair of skinny jeans….that are cropped.Since they hit right at the ankle you don't want any extra fabric gathering at the tops of the boot making you look bulky and sloppy. Go for cropped lengths. If you're not a fan of skinny jeans or skinny trousers , Chelsea boots also look amazing with flared jeans/trousers.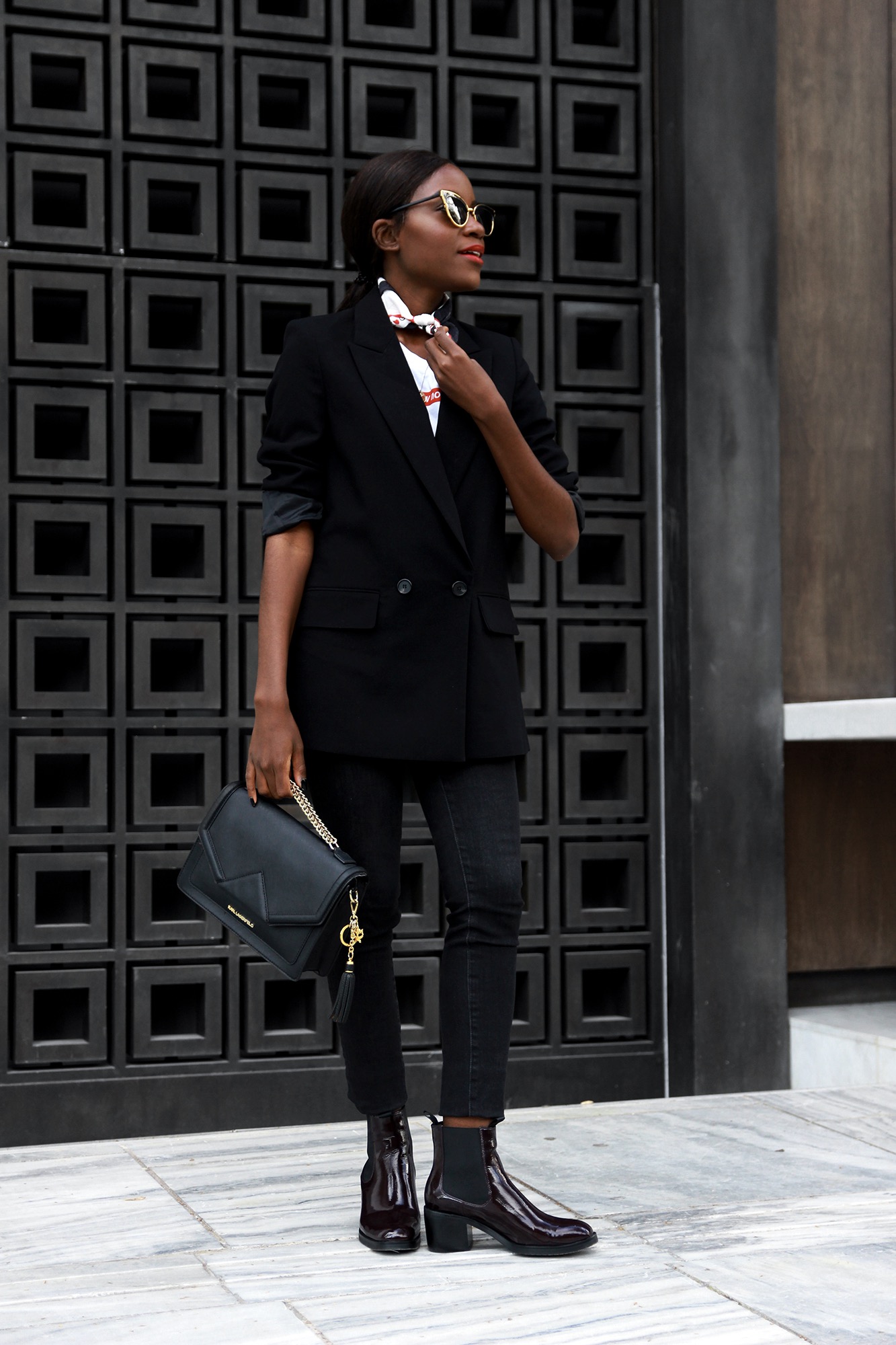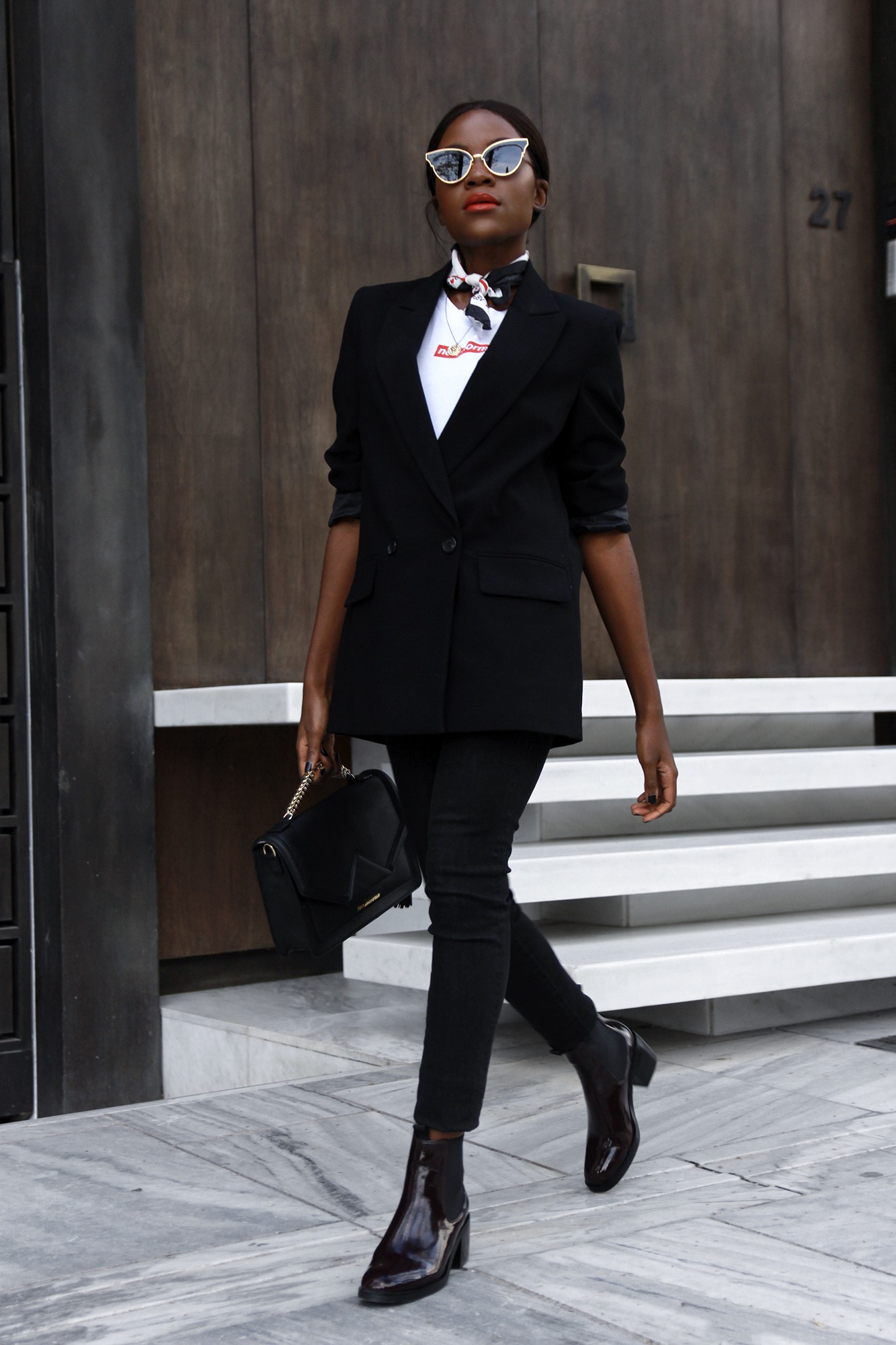 Boho dresses, mini dresses and midi skirts will be complimented well with a pair of these ankle boots. Depending on your workplace, Chelsea boots look cool and add a little edge to a classic suit pant combo. They come in different materials and finishes, suede, leather, glossy, metallic, so there's a pair that works perfectly for you.
MY LOOK
BLAZER | Zara
JEANS | American Eagle Outfitters
BAG | Karl Lagerfeld