Model-off duty style is a term we've been hearing more and more often. I would describe it as a fusion of cool and casual but still tres chic. We've all seen those shots of gorgeous models at Paris/ New York (and all) fashion week in street style posts and they all have one thing in common in their style : E F F O R T L E S S.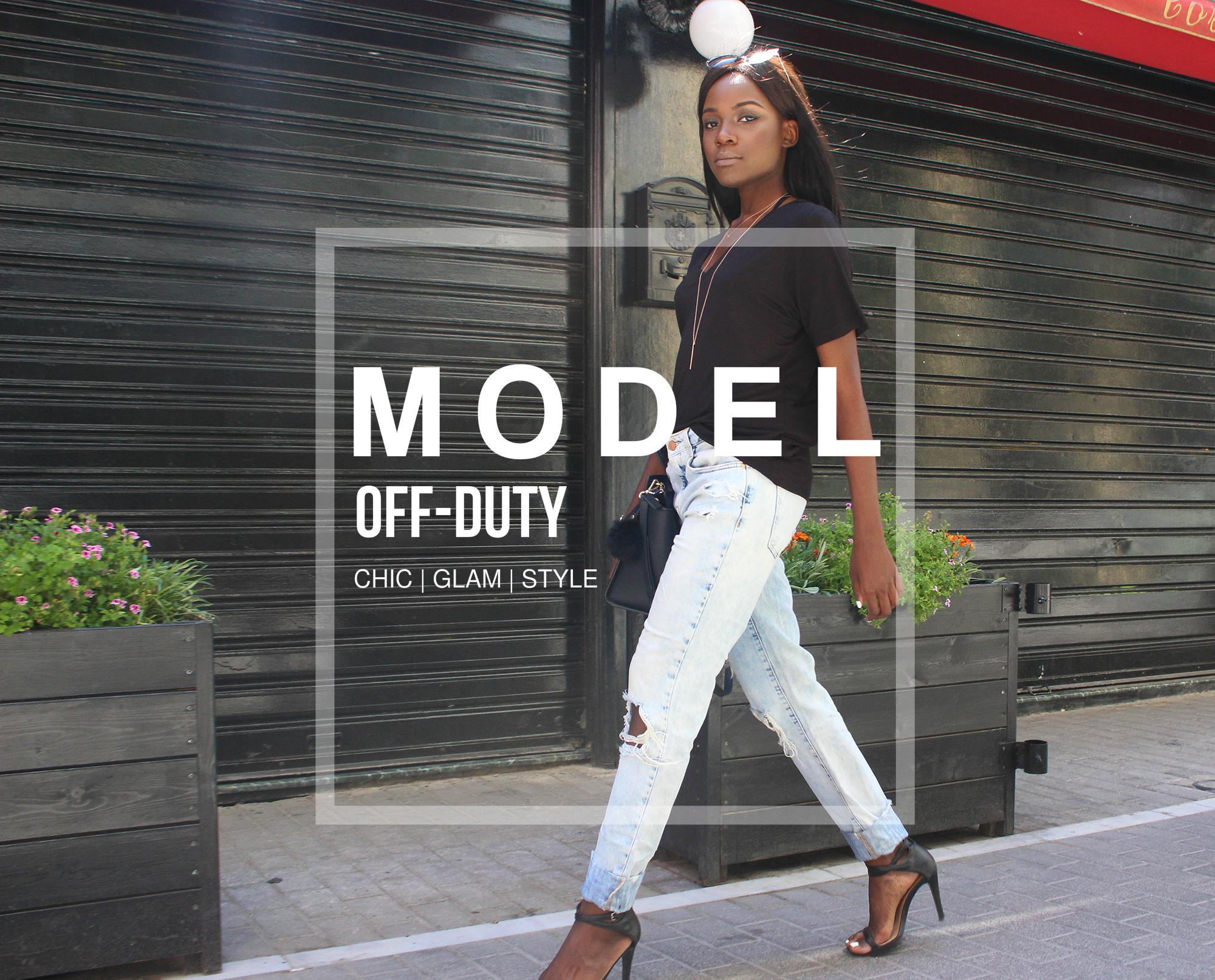 TIPS TO MAKE THE STREET YOUR RUNWAY
-Basic neutrals are your best friend when nailing this look.
-Sunglasses. They give that " I'm hiding from the paparazzi " vibe or the "trying to hide my tired eyes because I had to stay till late for a photo shoot".
-Denim. Because a pair of jeans are the easiest option for a busy model ( and for everybody I guess ).
-Models are in heels most of the time so it perfectly makes sense to ditch 'em and opt for sneakers instead. I had to run to another meeting after this photo shoot ( and the shoot I had this morning)  so that's why I'm wearing heels.
- Your bag makes the entire outfit. A designer ( or not ) statement bag is what models accessorize with to turn a basic outfit to street style worthy material.
-As for make up. Just keep it simple.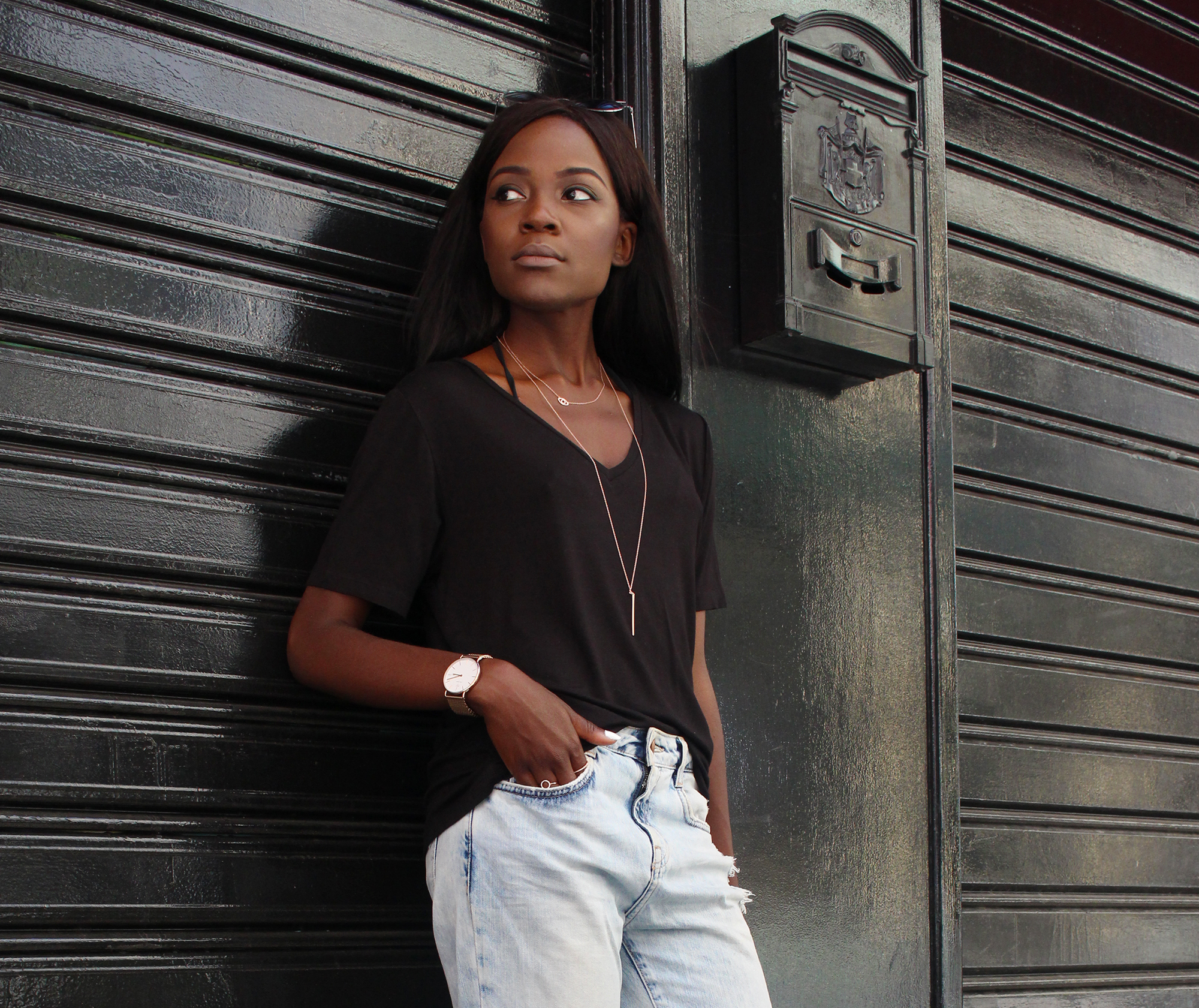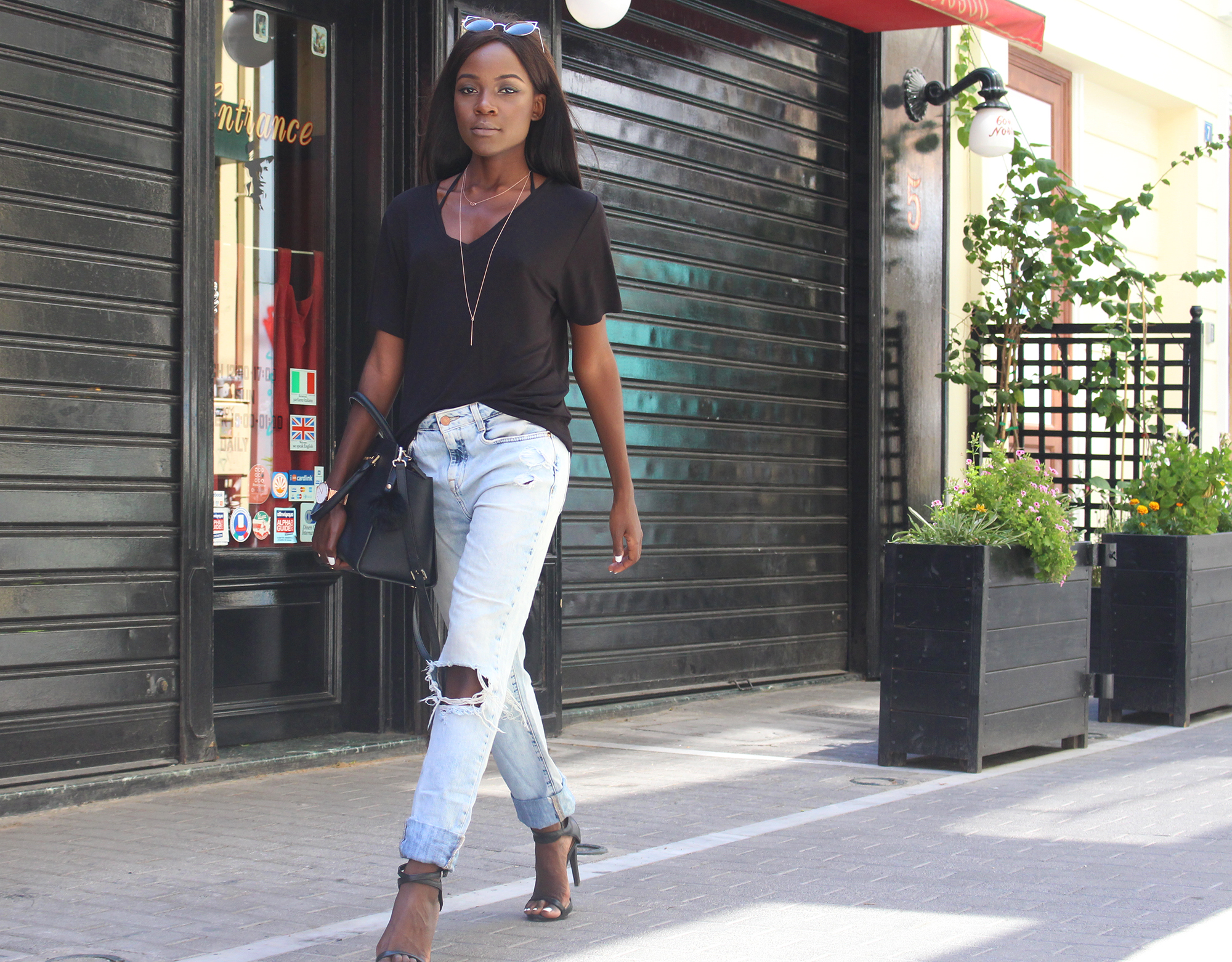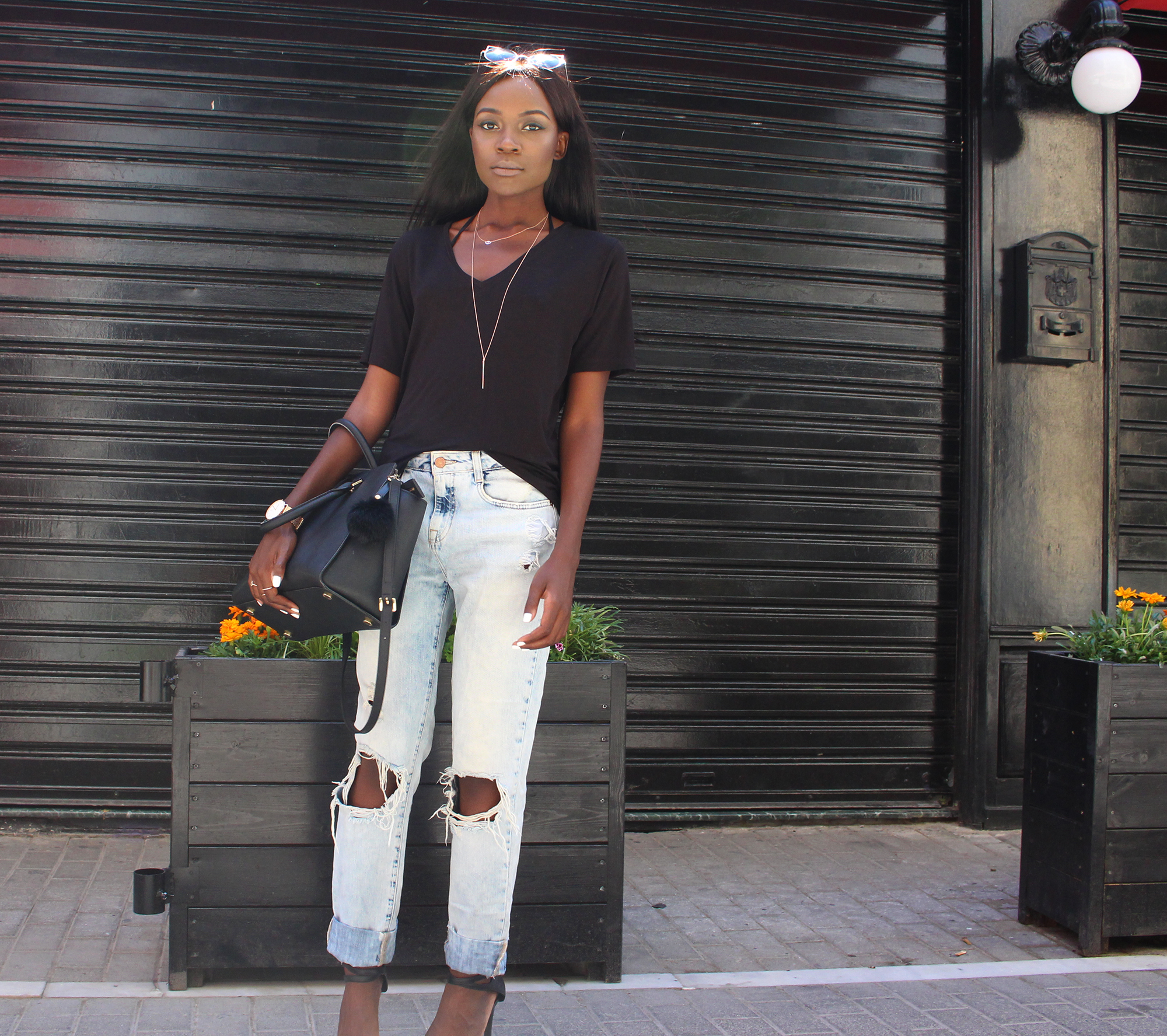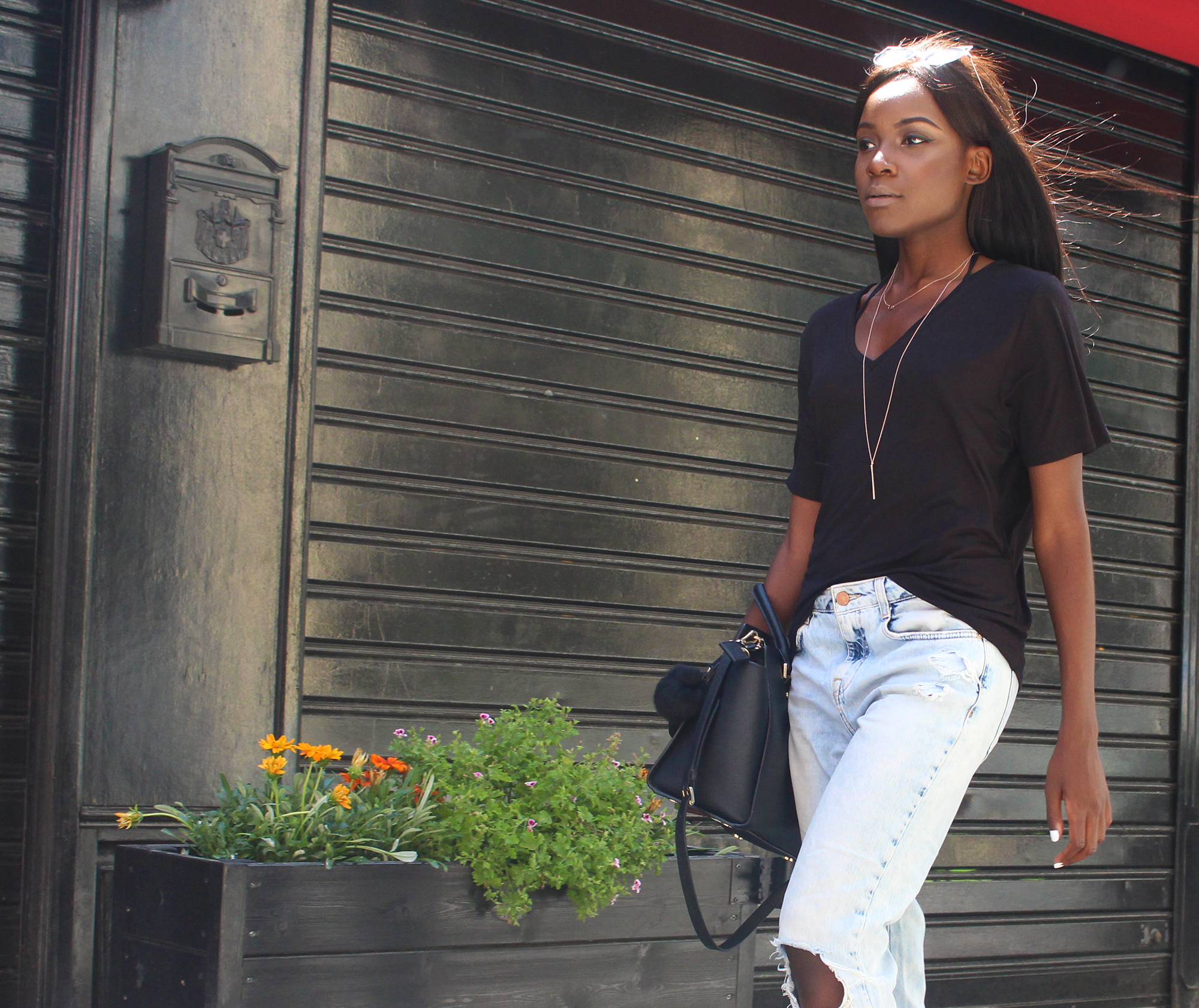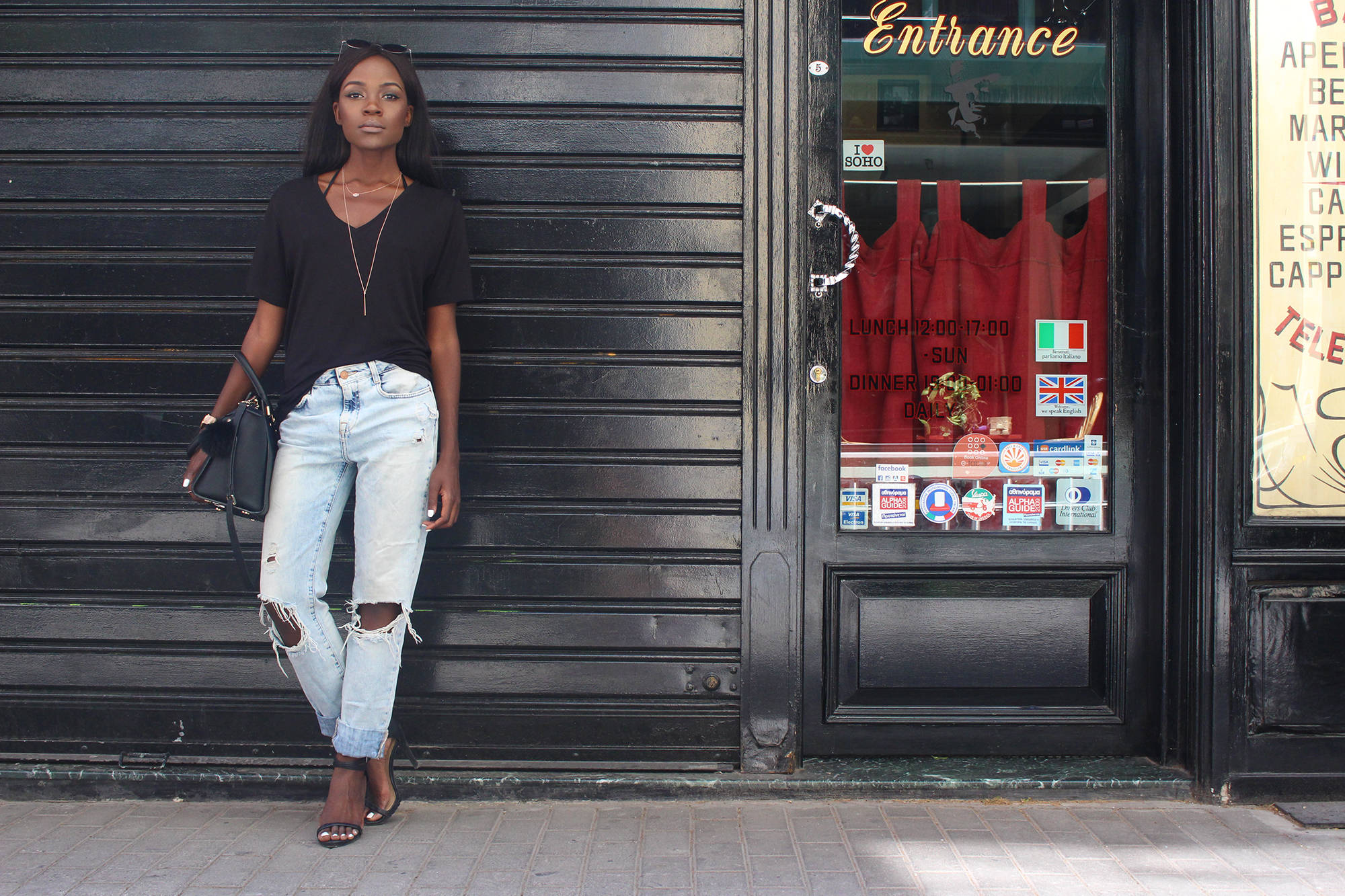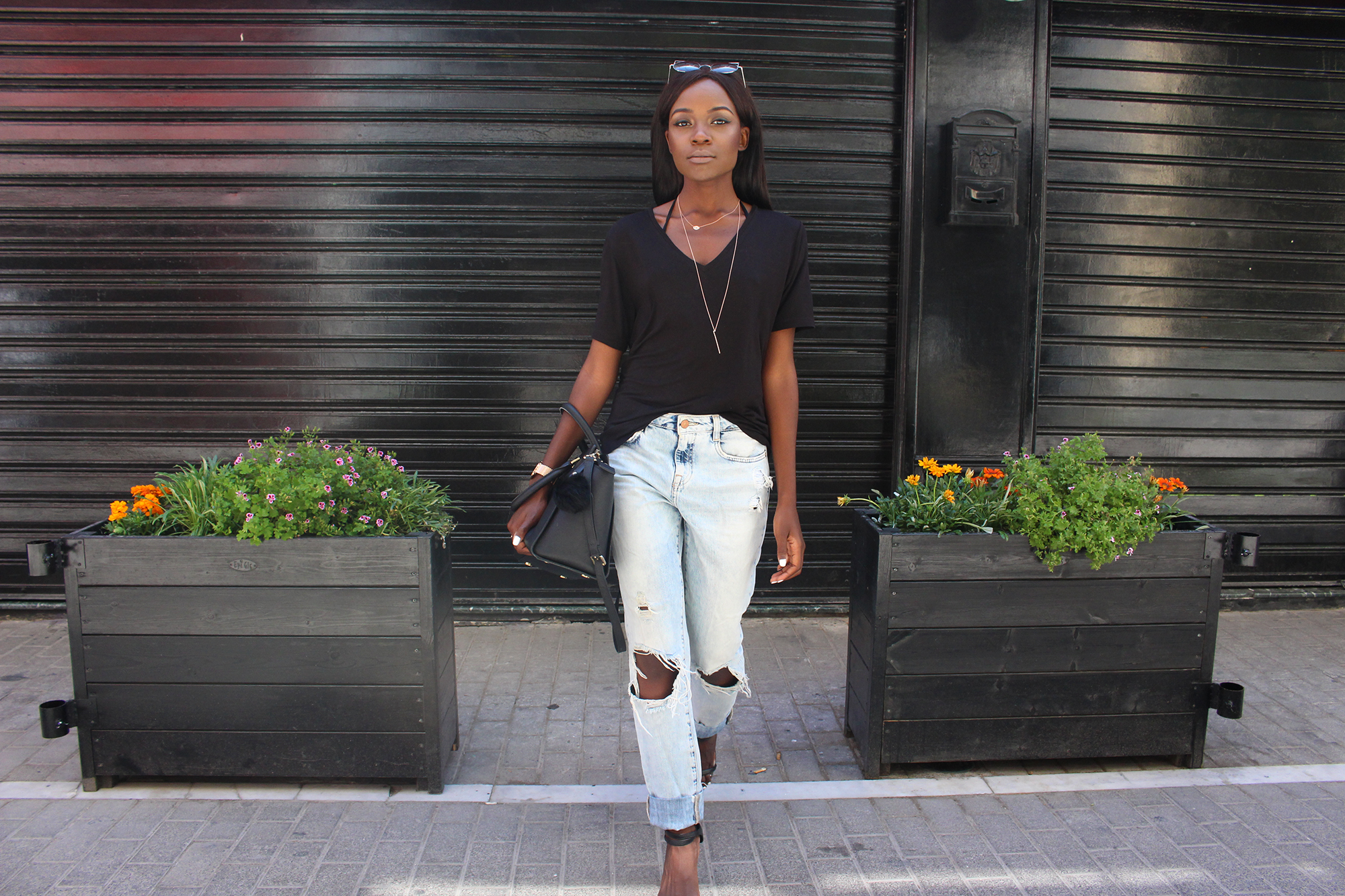 TOP | Soul Made Faroe Islands ( Shop Here)
DISTRESSED JEANS | Find Similar Here
BAG | Micheal Kors ( Shop Here)
xoxo,
Stay Chic,Stay Glam