It's been crickets on this blog for quite some time. Truth is I felt like giving up writing because I no longer had the drive for it. And so I put it aside, took a step back to focus on other stuff. You see constantly creating content is not easy. Always in search of something new to write about which can be mentally draining at times. But then one day after you've been away for quite some time you start to miss it. You remember why you started it in the first place and it slowly pushes you back and it doesn't feel like a chore anymore. So I'm back! And I promise not to disappear on you guys like that again without a warning. Also, thank you to those that reached out to me in the moments of absence. Thank you for taking the time to check out the content I put out and for sticking around.
First post of 2020 is a look I had originally shot last year but never got to posing it here. Dare to bare it all? See-through dressing is a risky fashion choice that can either look amazing or a total disaster. Often sheer clothing is labeled as tacky, desperate and risque but in reality when done correctly can look sexy ( in a right way), chic and high-fashion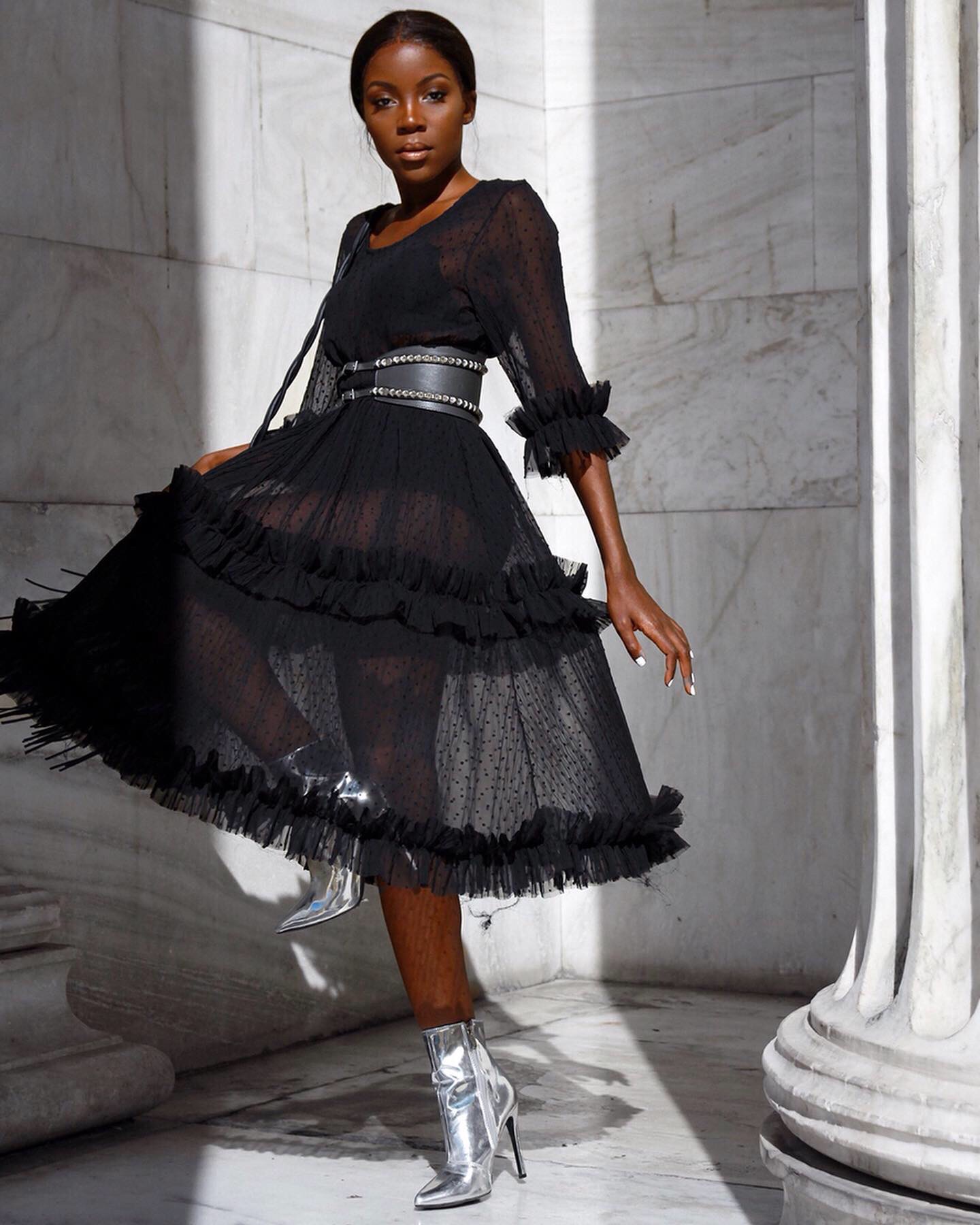 If you've decided to jump on the transparent trend take notes. Here's how to rock sheer clothing trend right:
Invest in good underwear that looks flattering on your body and is not revealing. Shapewear and bodysuits are a great example. Avoid skimpy underwear at all costs.
If you want to create a nude illusion, look for undergarments that are closest to your skin tone.
Know the occasion you are dressing for.
Try playing with transparency and solid. If it still feels too "naked" for you, adding a jacket or skinny trousers underneath your sheer dress can make a difference. It still appears sheer but you are more covered.
Confidence, confidence, confidence. Being self-conscious won't do you any good. Remember if you feel great chances are you'll look great!
SHOP THE POST ( SIMILAR)

xoxo,