After the LBD, slip dresses have got to be the easiest piece of clothing you can possibly wear. I mean they can literally be worn in every occasion, they flatter all body shapes, they can be styled in multiple ways, can be worn in all seasons and you can find they in a variety of materials and lengths.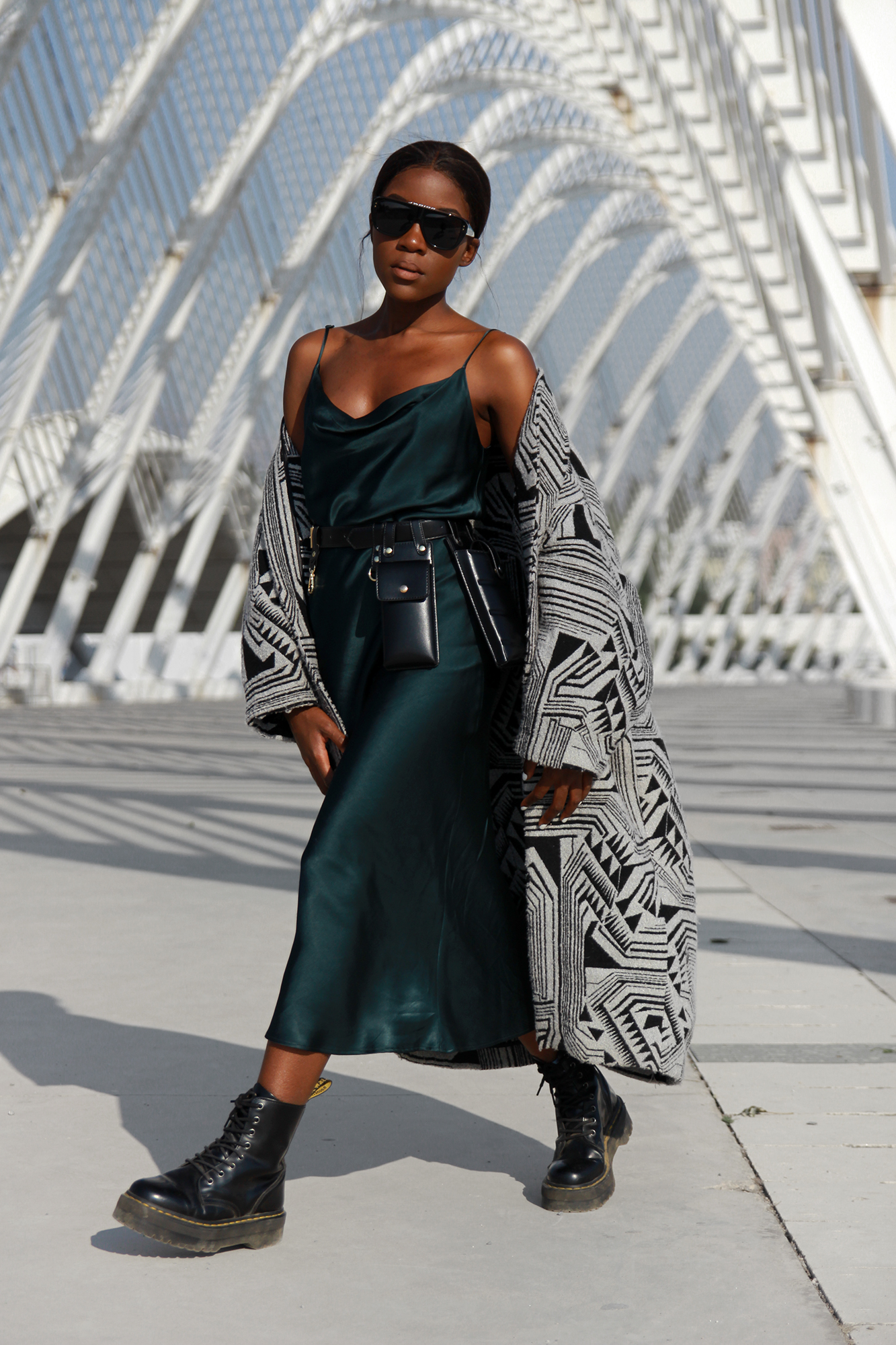 I'm obsessed with slip dresses and I probably have one in every colour. They are my go to outfit when I don't know what to wear. They're also my favorite transitional piece, in both spring and fall. If you're not sure how to style slip dresses in fall/winter I got you covered. A great way to rock these dresses is to layer them. A nice long cardigan or coat if it's too cold does the trick. However your outerwear doesn't have to be the same length as your dress. You can also pair them with short/cropped biker jackets. Another great way to style slip dresses is wearing a cute sweater or even sweatshirt over them. A chunky knit will give the illusion that you might be wearing a skirt and will also dress down your look for the day.
Speaking of dressing down your look and making it more daytime appropriate, opt for biker boots or sneakers and you will still look fabulous! For glamorous nights, your slip dress will look amazing in a long coat and a pair of sexy heels. Finish off with jewellery as accessories and you are ready for the night!
MY LOOK
DRESS | Zara
JACKET | Las Zebras
BOOTS | Dr.Martens
SUNNIES | Dior