Nothing screams Old Hollywood glamour like satin. This shiny fabric is mostly associated with formal night time events and is rarely worn during the day because it is considered to be "too dressy" to some and " nightwear" to others. The truth is satin is not an easy choice of wear. There's a thin line between feminine, elegant, sensual and cheap, tacky.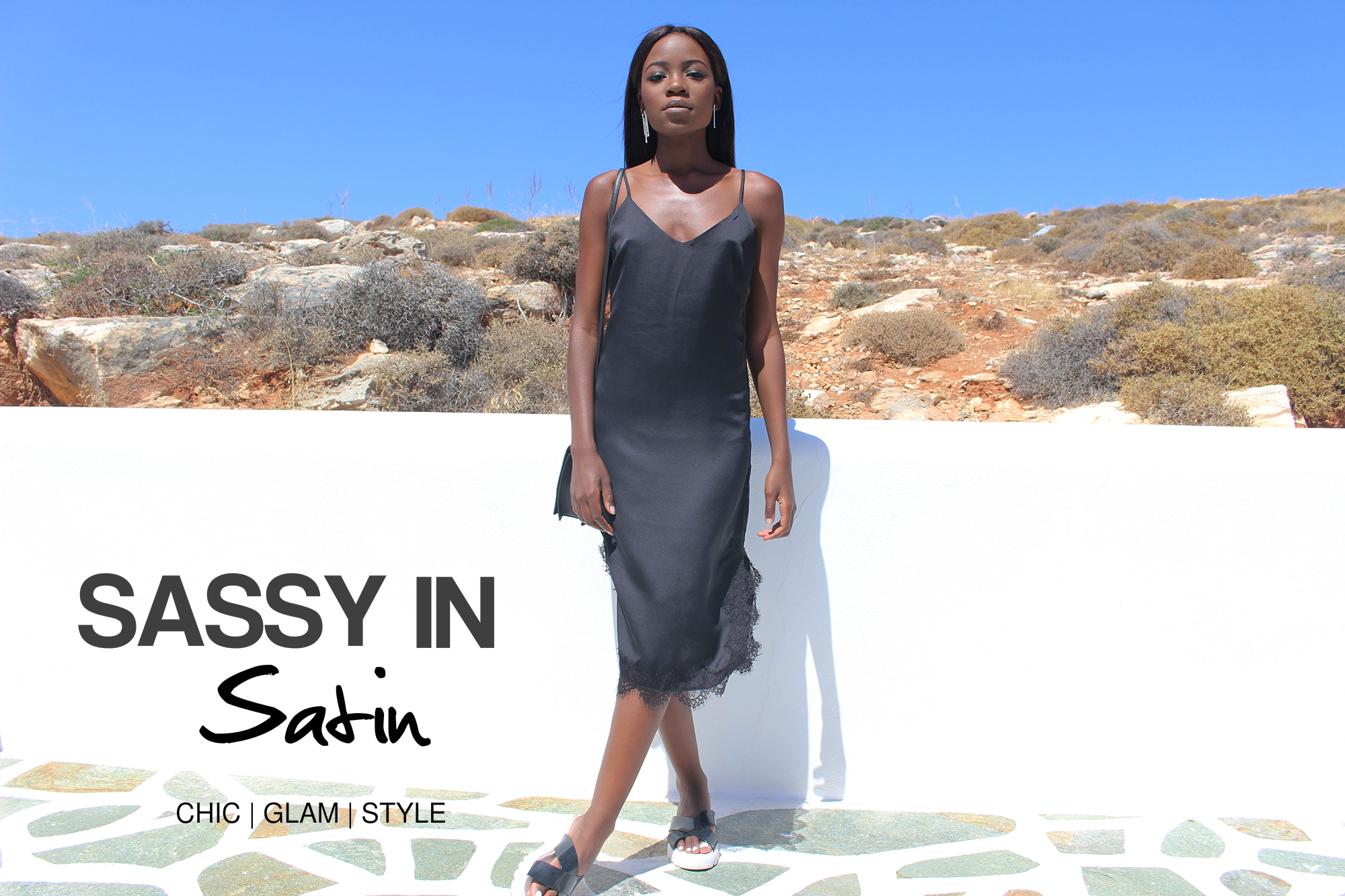 Here are some suggestions on how to wear satin during the day:
-Keep it minimal.  Let the satin piece be the focus of your outfit. You don't want too much going on.
-If you feel like you're wearing too much satin ( like a satin dress ) break it down by adding a piece of daytime clothing. A denim jacket, a jumper around your waist can help reduce the glam factor. When I wore my black satin dress during the day I also layered it with a simple white shirt loosely tied around my waist (not pictured).
-Wear the right underwear.  A seamless underwear and bra is the best choice.
-Find the right size. The perfect satin dress should not cling on to you nor should it be too big.
-I would avoid wearing high heels with a satin dress daytime. It will look too dressed up. A pair of platforms, flat sandals , even sneakers will do the trick.