First post of 2021!Last year had been a crazy, unexpected sh*t storm but we got through it, as hard as it was, we made it a brand new year. Not saying that everything bad that came with 2020 will magically disappear, but I'm hoping it will transition into a more positive experience. I like to think of myself as an optimist so I believe things will turn around this year. We've got this!
On another note, last year, fashion-wise was all about sweats, sneakers and loungewear. Comfort came first and it's something I think will stick around a bit longer. Not that I'm complaining. I've been enjoying baggy, oversized, comfortable clothing even though sometimes I do miss dressing up. I haven't worn heels in forever and my feet are thanking me for that! So I've added more flats into my shoe collection. One of the pairs I've practically been living in are these uber fluffy slippers. Yes, they are for wearing outside but you can definitely also wear them in the house.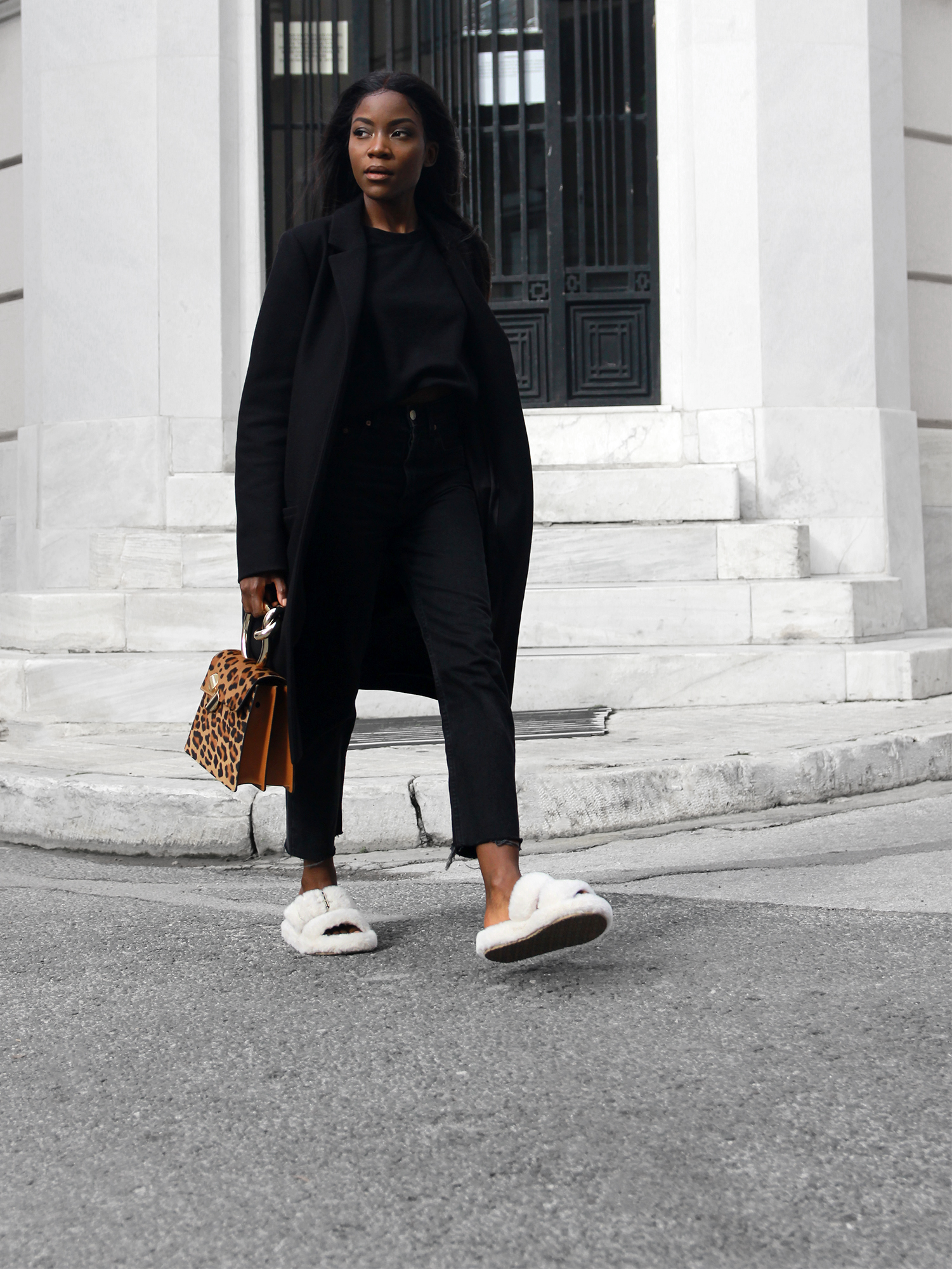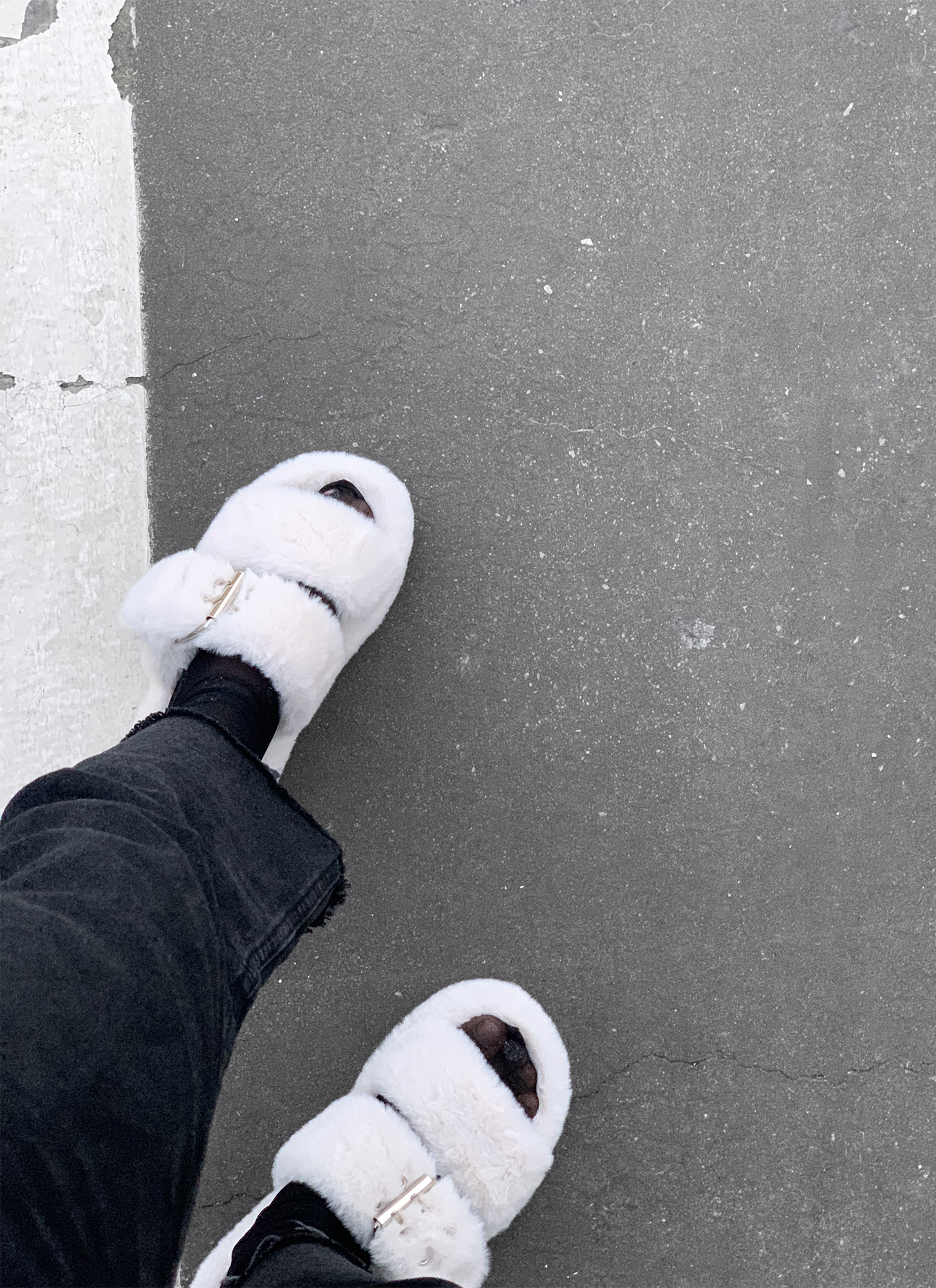 Their comfort level is 10/10 and it feels like I'm walking on clouds. And let's not talk about the floof! I'm a sucker for anything fluffy so I really was pleased with how full the fluff actually is. I've been wearing them for a while now and so far no shedding has happened. The only think I keep in mind is not to wear them on rainy days. They're easy to style- can be paired with almost anything. When the weather isn't too cold I wear them with bare feet and when it is I wear them with socks and they still look fabulous. I don't see any downsides to them (so far) except maybe people staring at your feet all the time.
MY LOOK
COAT | COS
BAG | Benedetta Bruzziches
SLIPPERS | Esiot
JEANS | Zara
xoxo,