It's one of the trends that (fortunately) is here to stay. Put away your little black dresses because this Spring/Summer nude is the new black. It's neutral, elegant and there's a shade for every skin tone. There are a few tips and tricks to keep in mind when wearing a nude coloured dress to avoid looking washed out or too "naked".
Find The Right Shade Of Nude.
Nude is a relative color. What is nude for me might not be nude for you. Just like make up. Luckily there are many different shades of nude t choose from that will work with your skin tone. To break it down for you and make it easier to find your nude, we have to first determine your undertone. Most skin tones fall into one of the following categories: warm, neutral, cool. A great way to find out is to ask a makeup artist to tell you which of the three categories your skin tone belongs.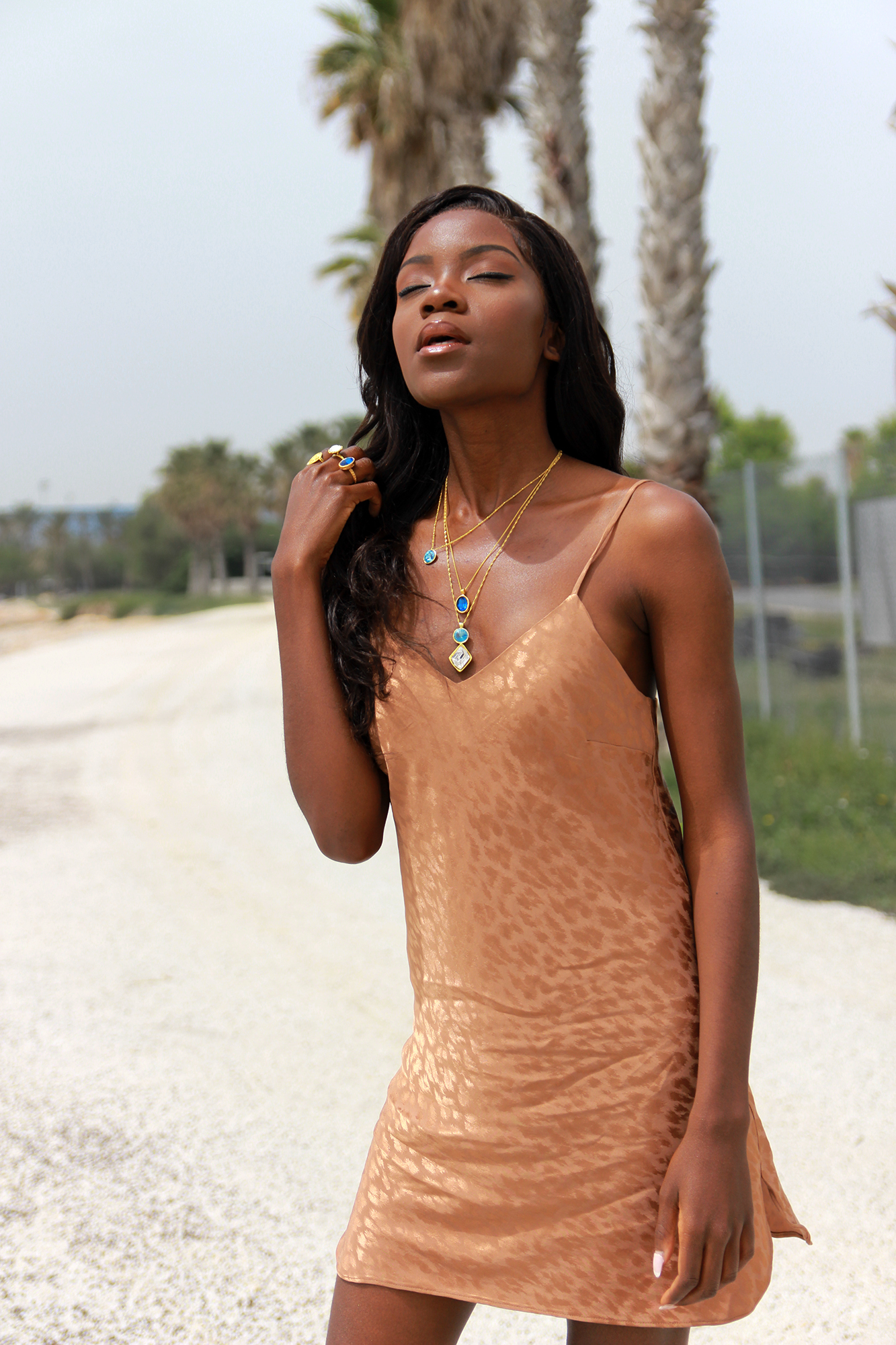 Avoid The "Naked" Look
Although while searching for a nude dress you want it to look like your skin tone but you don't want it to be an exact match. Look for nude colors that are 2-3 shades lighter or darker than your actual skin tone. This way you can also avoid looking washed out. 
Nude on its own can look boring. Which is why adding some cool accessories can really make a difference. Don't be afraid to go bold and wear statement pieces. Think of your nude dress as a blank canvas. Anything works.
MY LOOK
DRESS | Topshop
JEWELLRY | XDX bijoux