Ever since moving to London and discovering Lola's Apothecary, I've been a die hard fan of their luxurious, natural body products. When they released their latest blend, specifically made for Montage Hotels and Resorts, I couldn't wait to try it. And did they not disappoint! The Orange Blossom line ( body oil, body souffle and travel size oil in roller ball ) has warm, citrusy notes but you can also get a whiff of vanilla which balances the fragrance in a very pleasant way. Its scent reminds me of spring/early summer freshness. 
A fluffy meringue of shea butter, coconut oil, Rosehip CO2, other precious oils and extracts melt into your skin and leave it smooth, hydrated and deliciously fragranced. What I love most about this butter is that you only need a tiny bit. A little goes a long way. Just. wee bit can cover your entire body. I use it straight out the shower when my skin is still a bit damp, rub a small amount on the palms of my hands and massage my skin. During winter though my skin gets extra, extra dry so to step up my moisturizing game, I add ( or rather finish off with ) pure oil onto my body to "seal in" the moisture.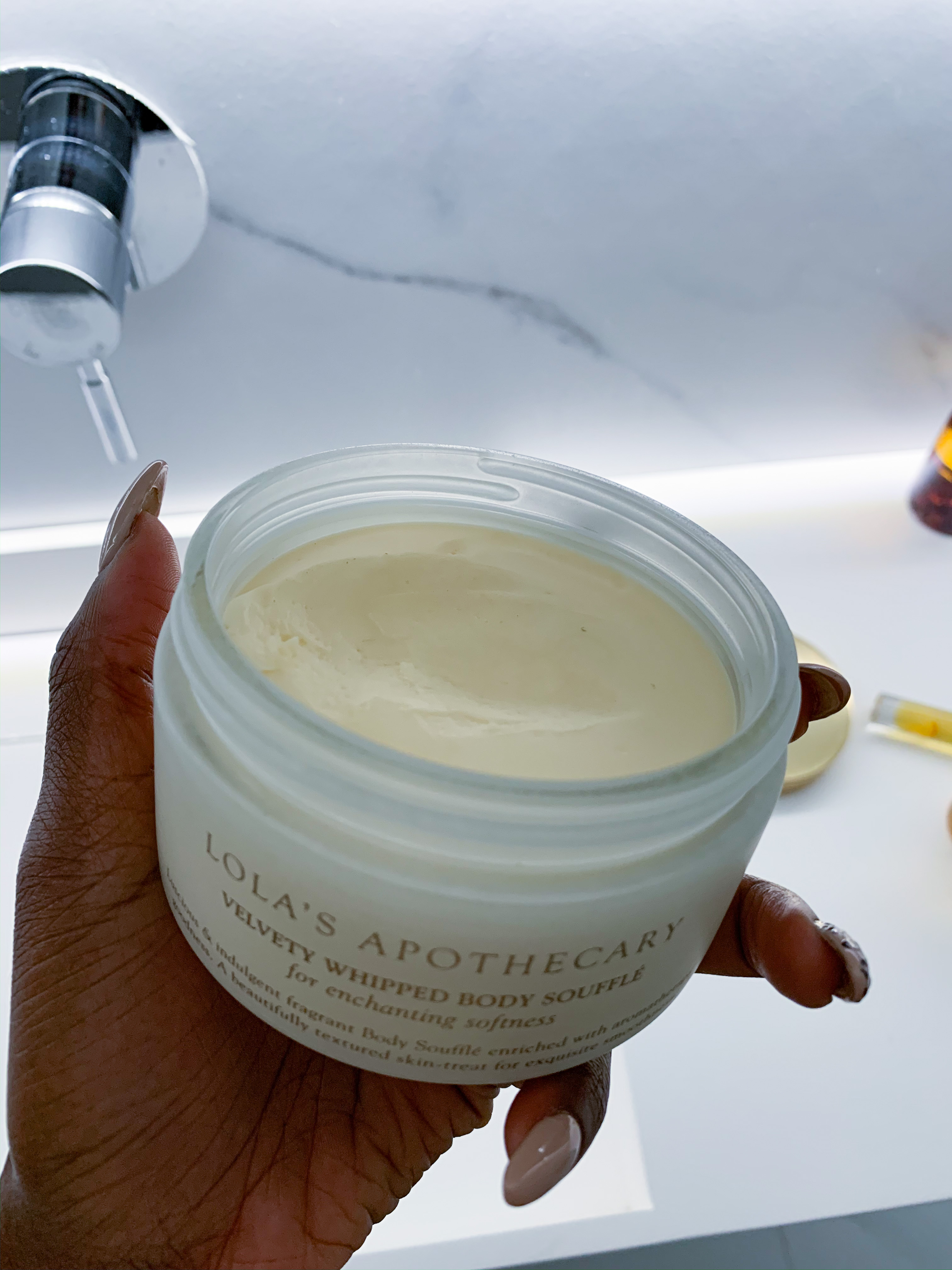 This body oil looks, feels and smells luxurious. What's even better? It's cold pressed with natural ingredients. This blend is full of goodies:
Rosehip CO2: a rich source of trans-retinoic acid and omega 3, 6 and 9 for skin regeneration. Clinically proven to effectively erase stretch marks, age spots and fine lines.
Argan Oil: one of nature's richest sources of vitamin E for powerful antioxidant action. Potent plant sterols help heal scar tissue and repair sun damage. Improves skin texture and boosts radiance.
Sweet Almond Oil: good source of vitamin E, easily absorbed with excellent emollient property, kind on sensitive skin and great for strong, healthy nails
Peach Kernel Oil: a light yet nourishing oil that improves hair texture and shine
Vitamin E powerful antioxidant to repair free radical damage and improves skin elasticity
Ginger is anti-inflammatory, relieves respiratory, improves heart health, & can relieve depression & anxiety.
Mandarin can renew your complexion & even out skin tone. It improves blood circulation & promotes cellular growth.
Green Cognac is a hair volumizer – it is stimulating to hair roots & can be used to help improve circulation to the scalp.
Need I say more? This multipurpose oil can be used everywhere! Body, hair, face. Just a small amount is more than enough. Just like the body butter apply this right after showering on damp skin. For you hair it is great on either towel dried hair or after styling to give your tresses that shine.
*Note: If you have thin hair only use it after towel drying and before blowdrying as it can be a bit heavy.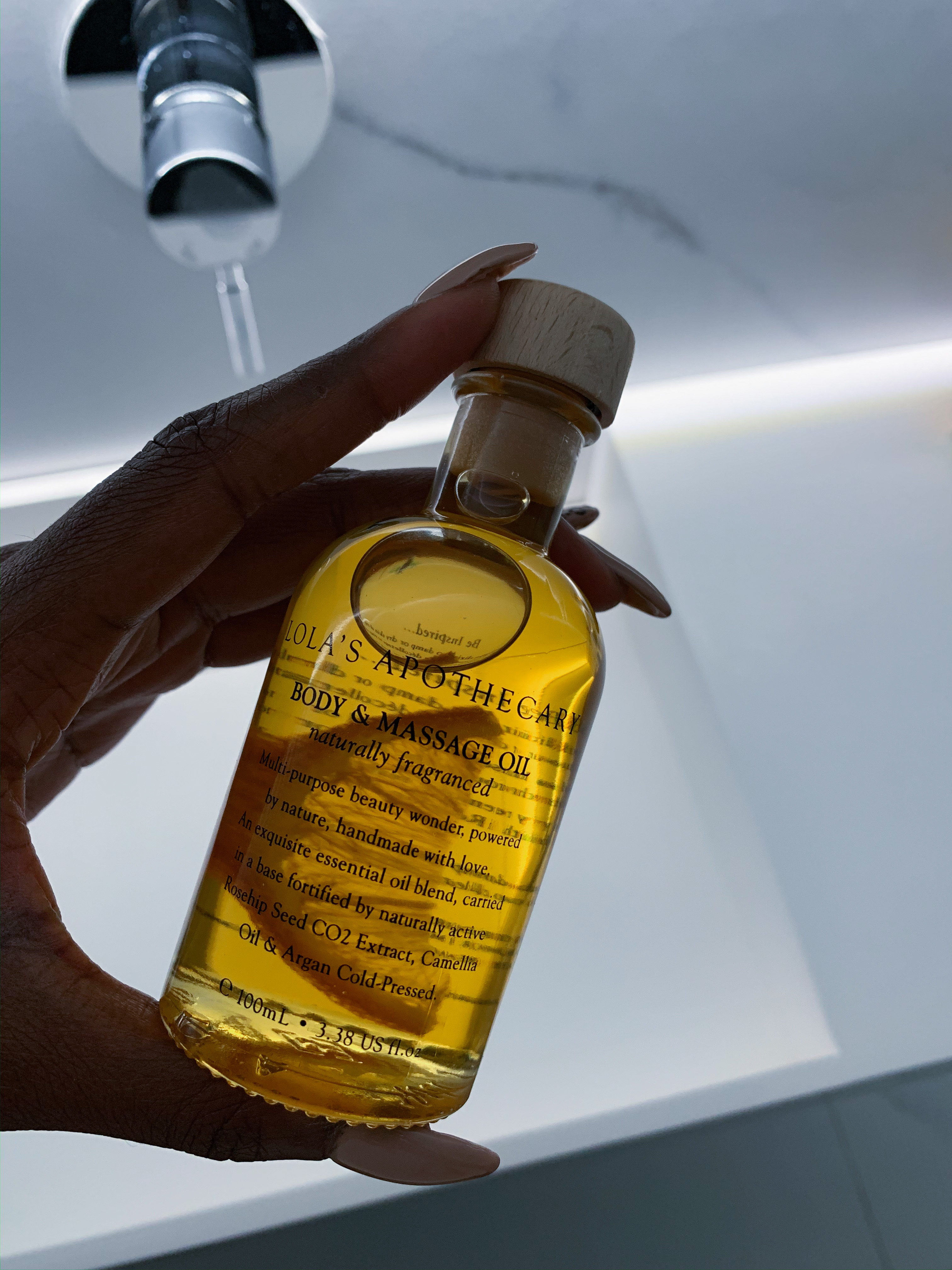 Orange Blossom Roll On
Last but certainly not least you can also carry this precious oil with you anywhere you go. The roll on oil is perfect for the purse. Whenever I feel stressed I just roll this on my pressure points and let the aromatherapy do its wonders. Alternatively it works great as a perfume as well. Just dab a bit on your collarbone and behind the ears for a delicate fragrance. 
Oh! I've also got a small gift for you! With the discount code: CHICBLOSSOM you get 15% off your purchase. Please note there is a minimum spend of £40 and the code is valid until May 31 (31/05/20).
Happy Shopping!