Desert inspired tones are an all time classic, universally flattering and should be part of  every modern woman's wardrobe. This spring if you want to go full on neutral keep an eye out for warm, earthy hues. Beige, cream, browns are excellent choices.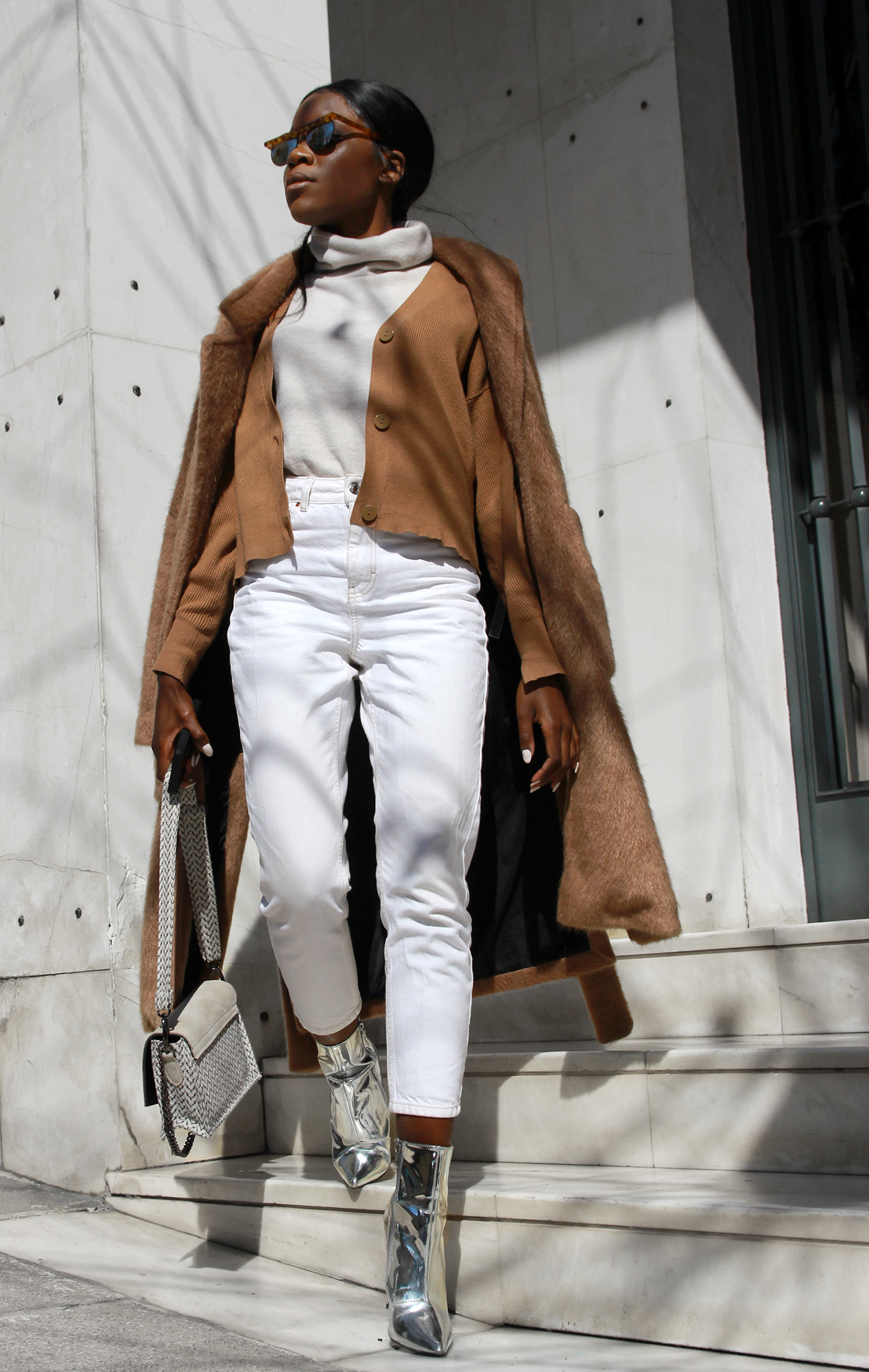 In my head to toe neutral look, I opted for mixing lighter shades with darker ones. And they're all different tones. I am a fan of casual chic looks so I styles my white cropped denim trousers with a cream turtleneck knit. Since it's not warm enough to get away with just that, I layered with a warm caramel cropped button up knit (which are currently a hot trend) and my favorite bathrobe-style brown coat. 
Now here's a trick you might want to experiment with  next time. If you want to break the "monotonous" look of a neutral outfit, accessorize with an opposite tone bag or shoe. For example, I'm wearing warm shades of brown so adding an opposite cool shade like silver gives an interesting spin to my outfit. My bag is also a cool shade of beige so it perfectly balances my look.
Mixing different tones and textures will give your look depth and dimension. I love pairing my neutrals with metallics for that pop/ edgy factor.
What are your favorite ways of styling neutrals? I'd love to know in the comments!