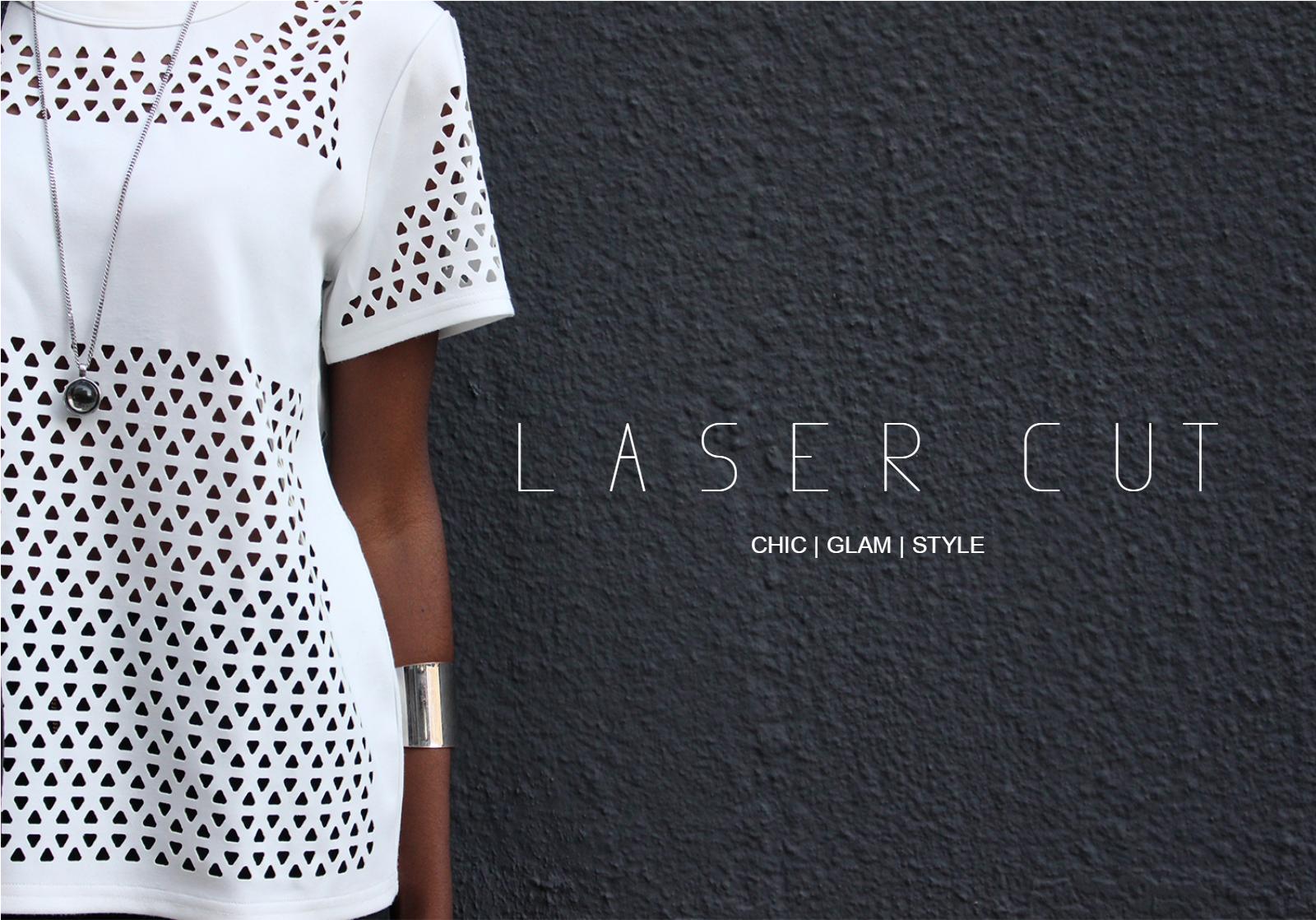 Laser cut- as its name suggests, is a laser that is used to cut the surface of the fabric in order to create cleaner and more accurate cuts.Laser cutting used to be reserved for haute couture designs but due to it's popularity and high demand you can now find laser-cut clothing sold by fast fashion retailers like Zara, Asos and many more.
Wearing the laser cut trend is quite simple.Think patterns,only with tiny holes in them!Working with contrasting colors makes a bigger impact.That's why I decided to pair my white laser cut top with black trousers and a black leather jacket.Edgy yet sophisticated, laser cut detailing takes an already rich  fabric into a whole new level of seduction and beauty.Laser cut designs remind me of lace but a much trendier and less romantic version.
What do you think of the laser cut trend?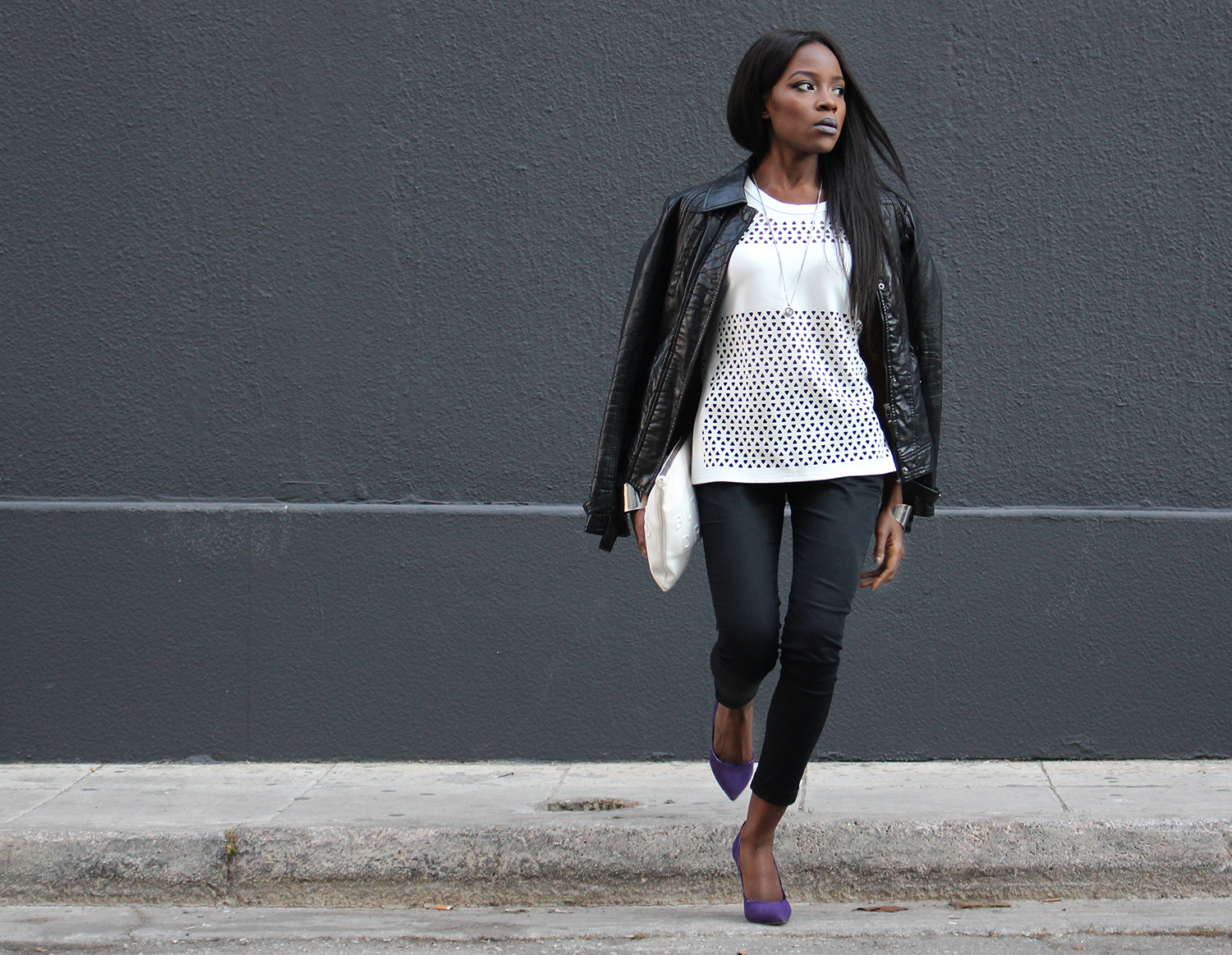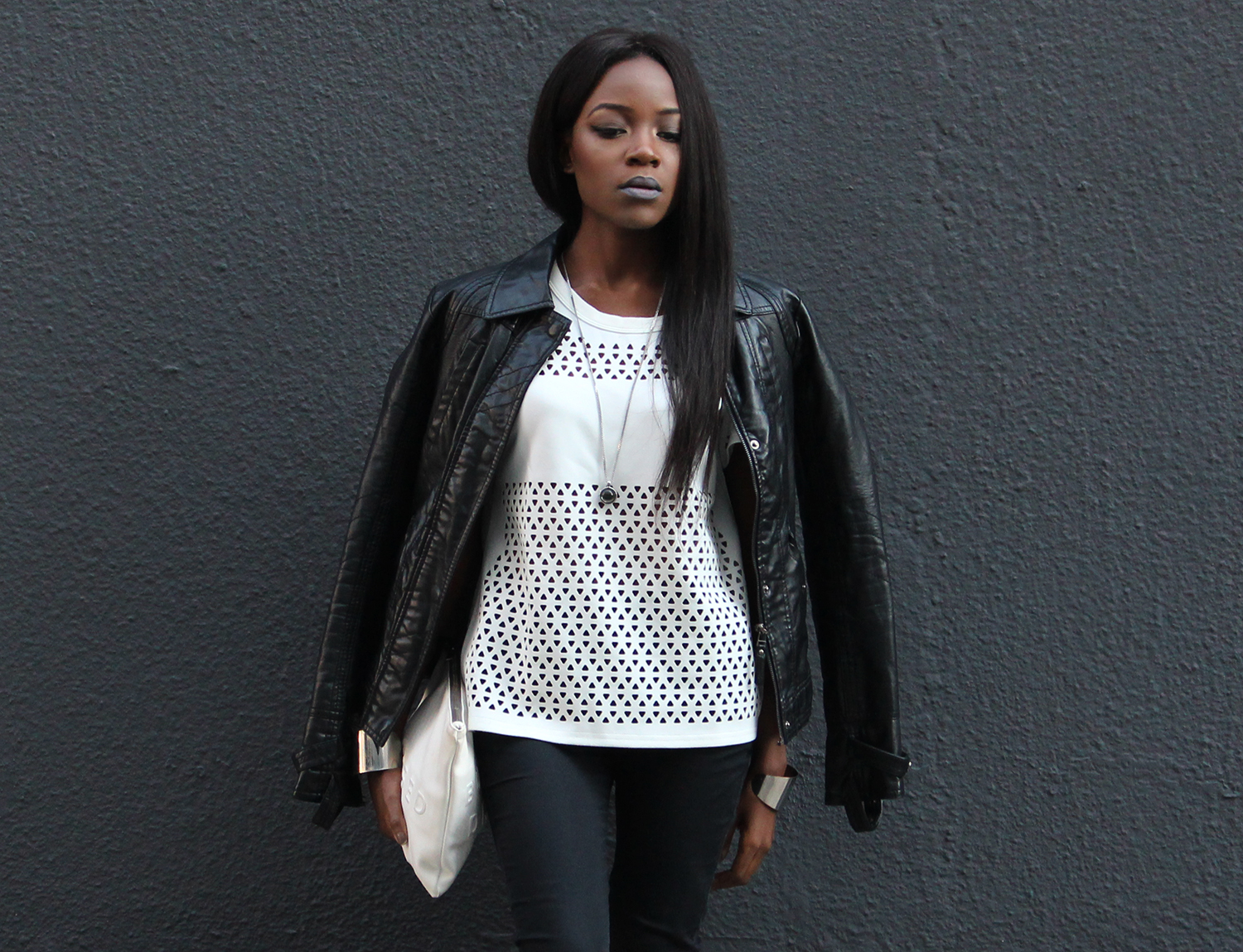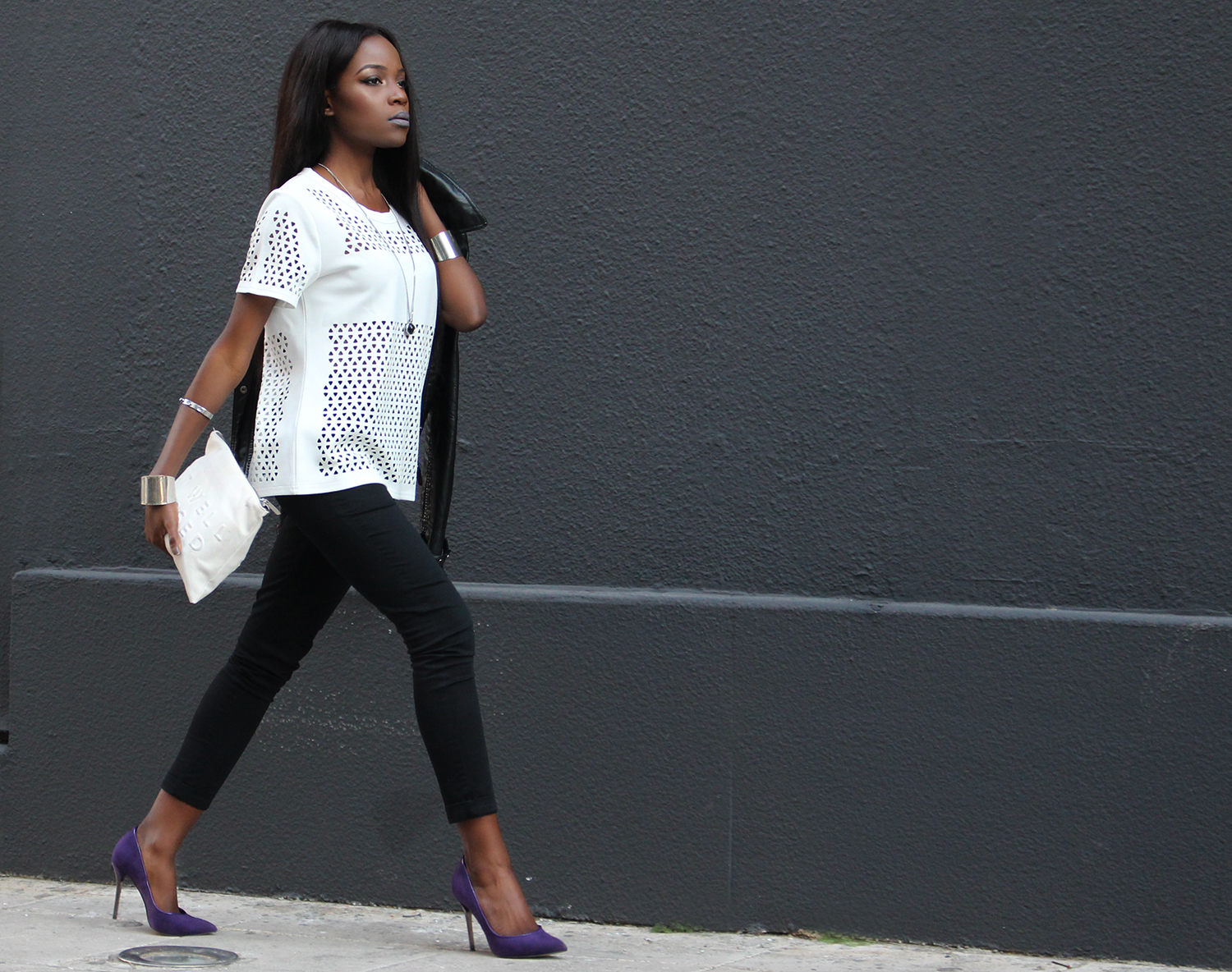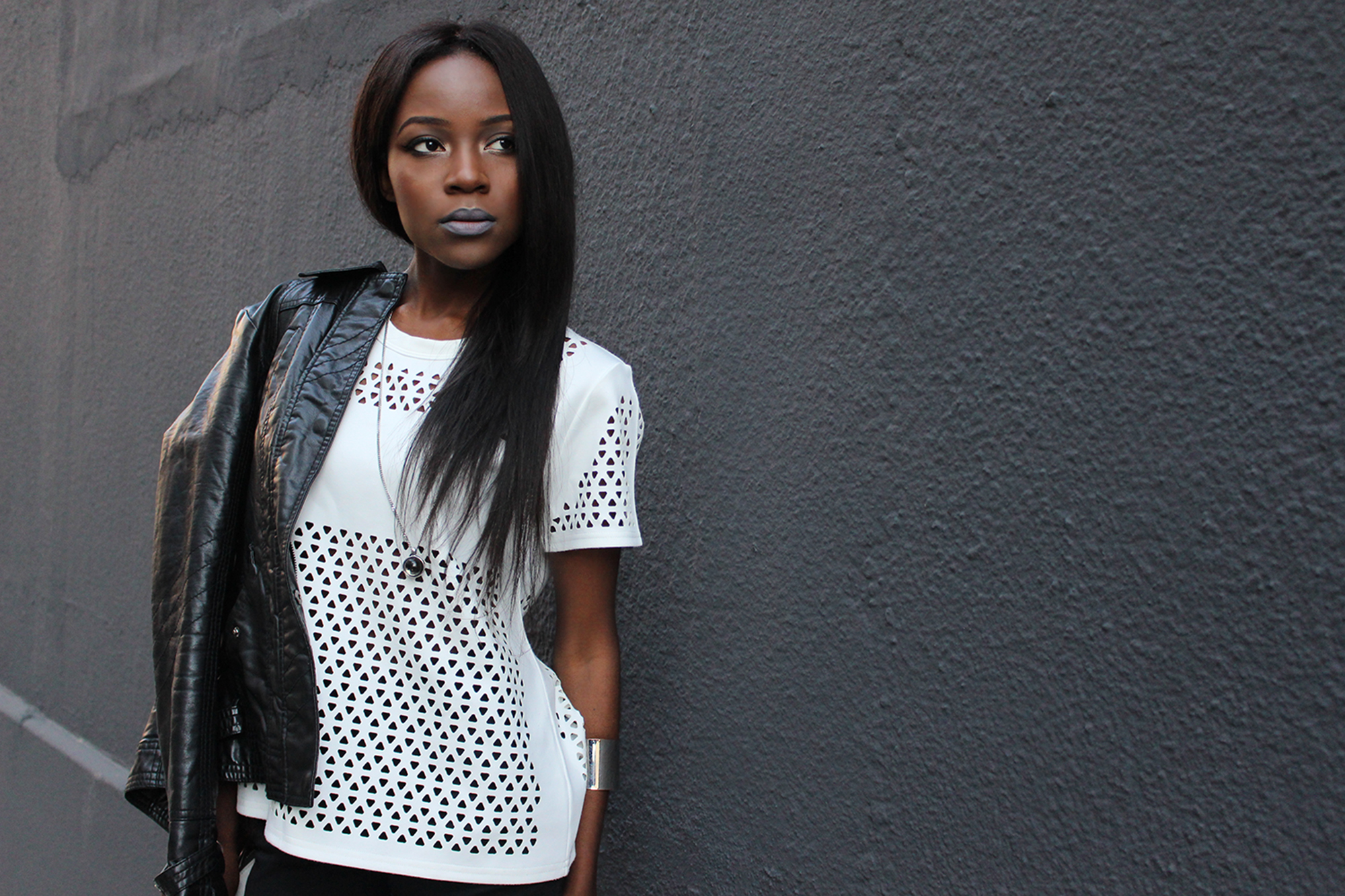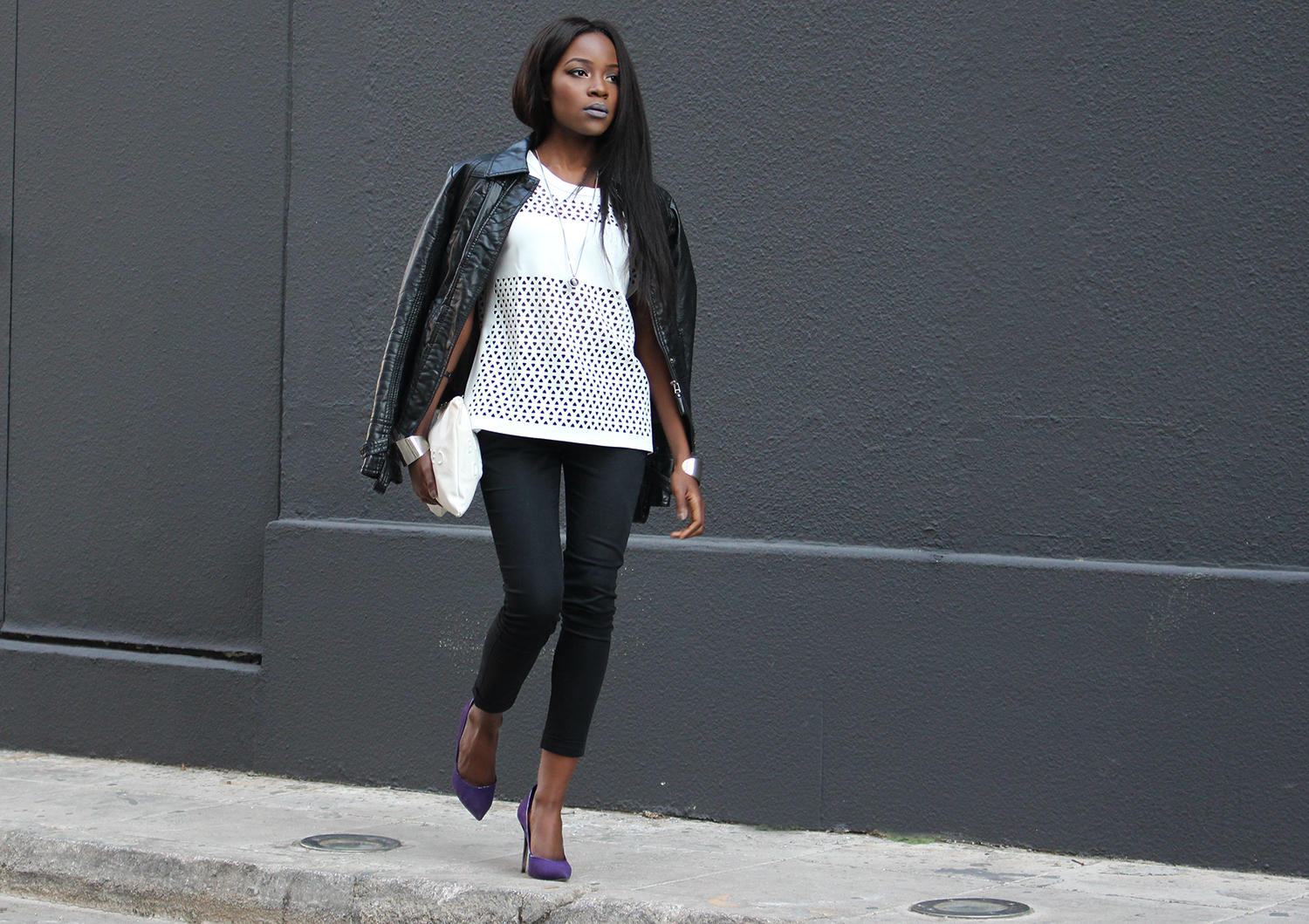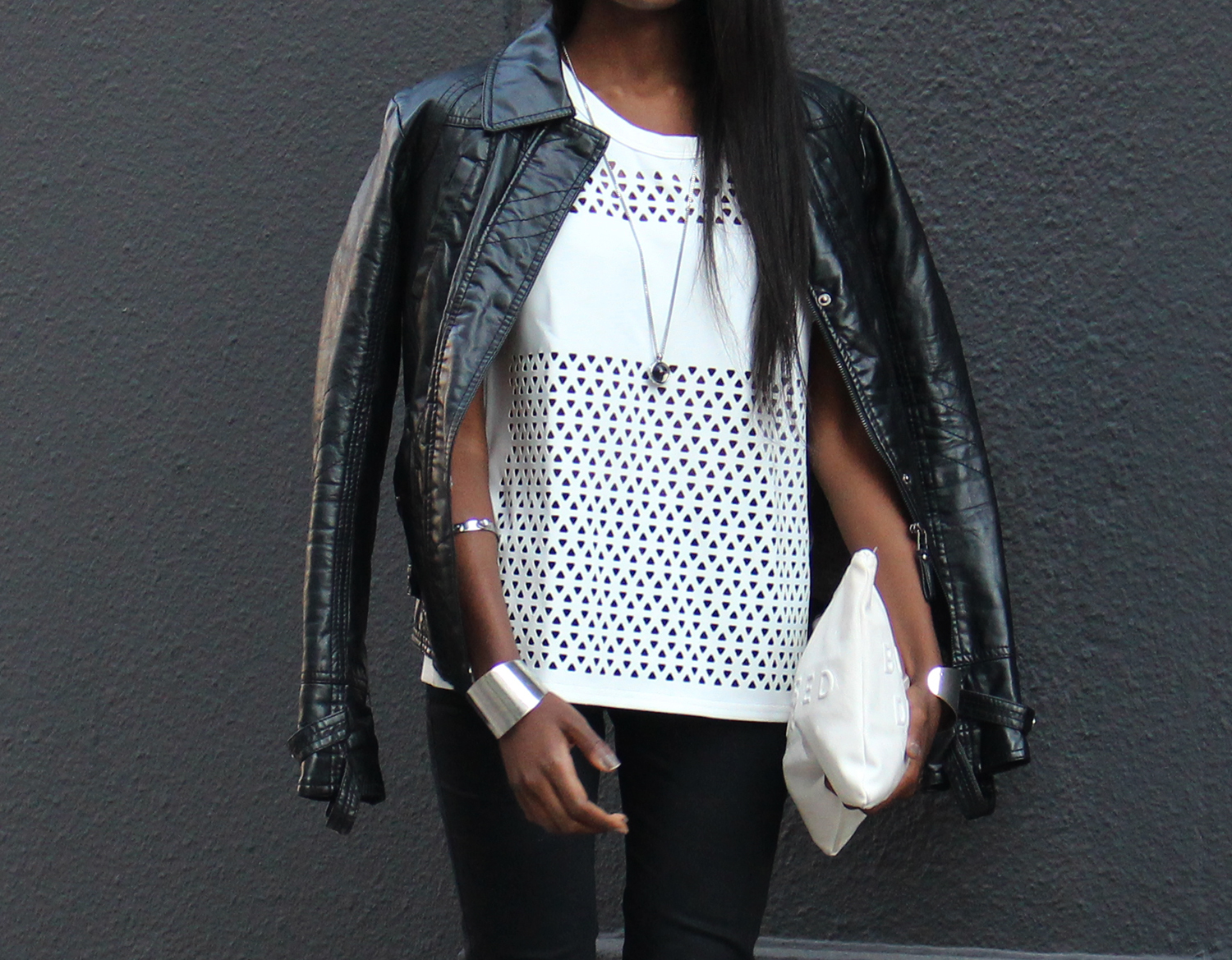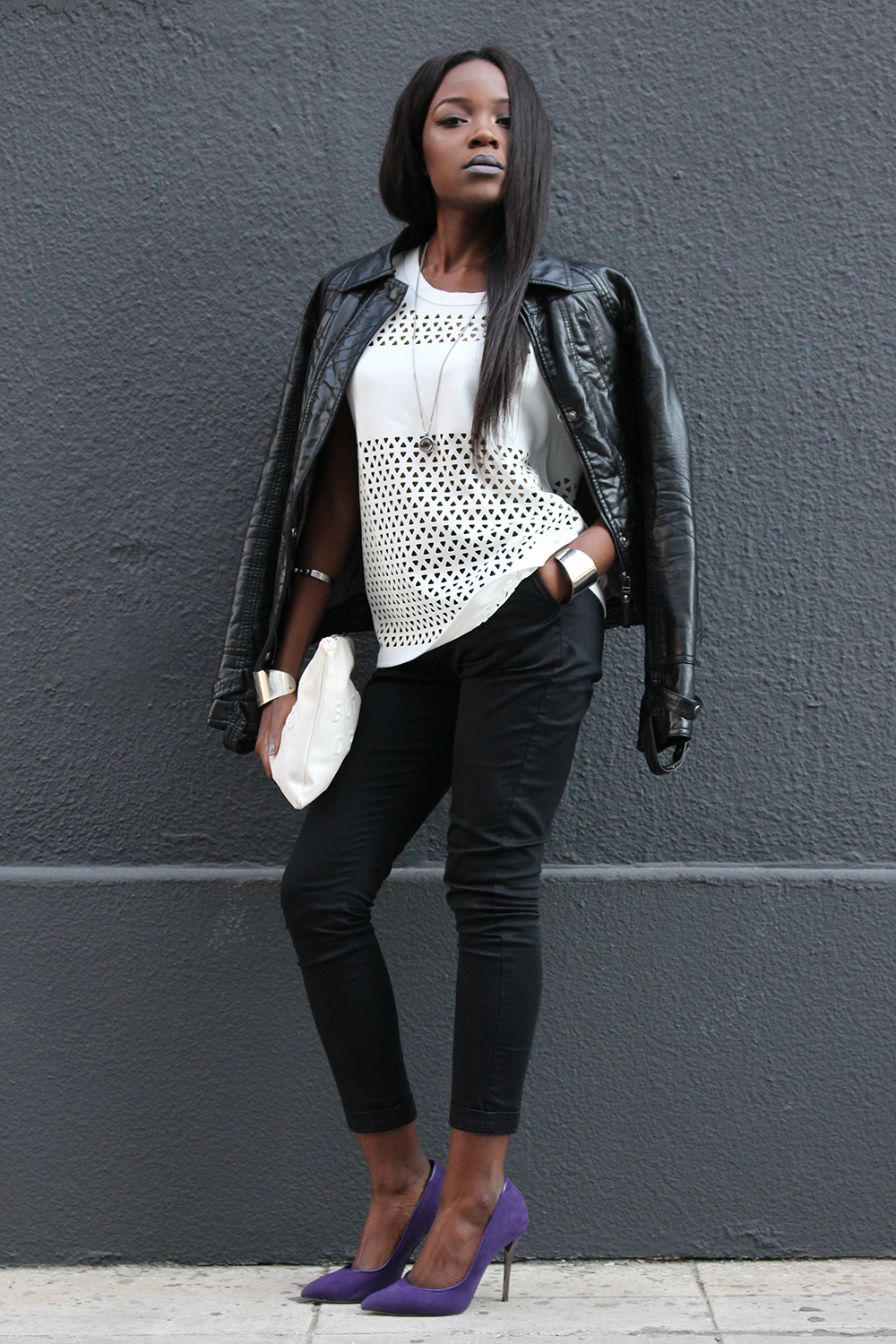 TOP | Cut Cuutur (Shop Here)
CIGARETTE PANTS | Soul Made Faroe Islands (Shop Similar Here)
SHOES | Sante (Shop Here)
NECKLACE & BANGLE | Dyrgerg Kern (Shop Bangle  Here) 
xoxo,
Stay Chic,Stay Glam