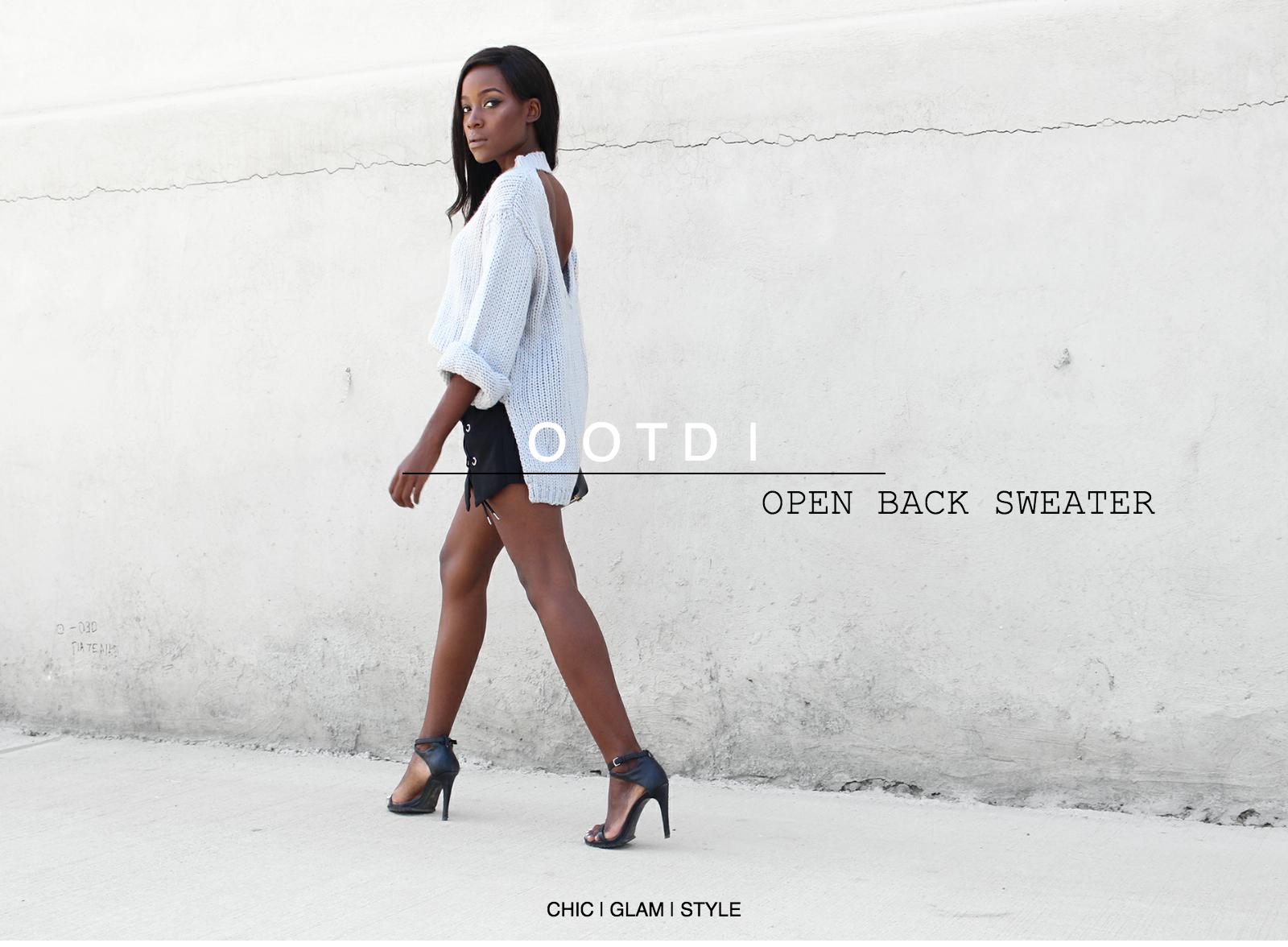 Happy Wednesday! Hope your week is going well so far 🙂
Last winter I had stumbled upon this cute, loose V-open back sweater on Pinterest and immediately fell in love. Unfortunately,I couldn't find it, because it had no link to where I could buy it ( don't you hate it when that happens? ). I kept searching for a while but then summer came and I forgot all about it. 
A couple of weeks ago I was browsing Chic Wish new collection and there it was. Slightly different but very similar to what I was looking for.The plunging back, soft fabric and soft gray color makes this one of my favorite sweaters. Cozy doesn't have to mean covered up. It's casual but leaves a little room for some sexy skin to show. So comfy and stylish! I paired it with this cute skirt, which also happens to be from Chic Wish and open minimal sandals ( cause it's still kinda warm here). 
If you're not following me on Instagram you're missing out! I frequently post stories there. If you've ever wondered what my life as a model looks like sometimes, I posted about a photo shoot I was in on Sunday. And I have an exciting mini trip coming up.Not gonna say more here! Follow me at chic_glam_style for more.