An intense fashion week ( #LFW ) is finally over and for those of us that are in the industry, all the exhaustion is starting to show up on our skin ( hello dark circles ).  Apart from catching up on my sleeping schedule, my skincare routine is also top priority.
In order for me to restore my skin's hydration and glow, I have turned to Herbivore Botanicals super night treatment cream " Moon Fruit. It's a facial night treatment that contains hyaluronic acid, fruit enzymes, and a blend of butters that act to resurface, smooth, and hydrate skin overnight. Think of it as a skin detox cream.
One of the things that first grabbed my attention was it's gorgeous purple colour. It also has a distinct fruity scent that may turn off some people but it doesn't bother me.
The directions say to apply a small amount with the small spatula it comes with and gently massage it onto your skin. It also mentions that it may leave a blueish/ purple cast that will disappear but I didn't notice that at all.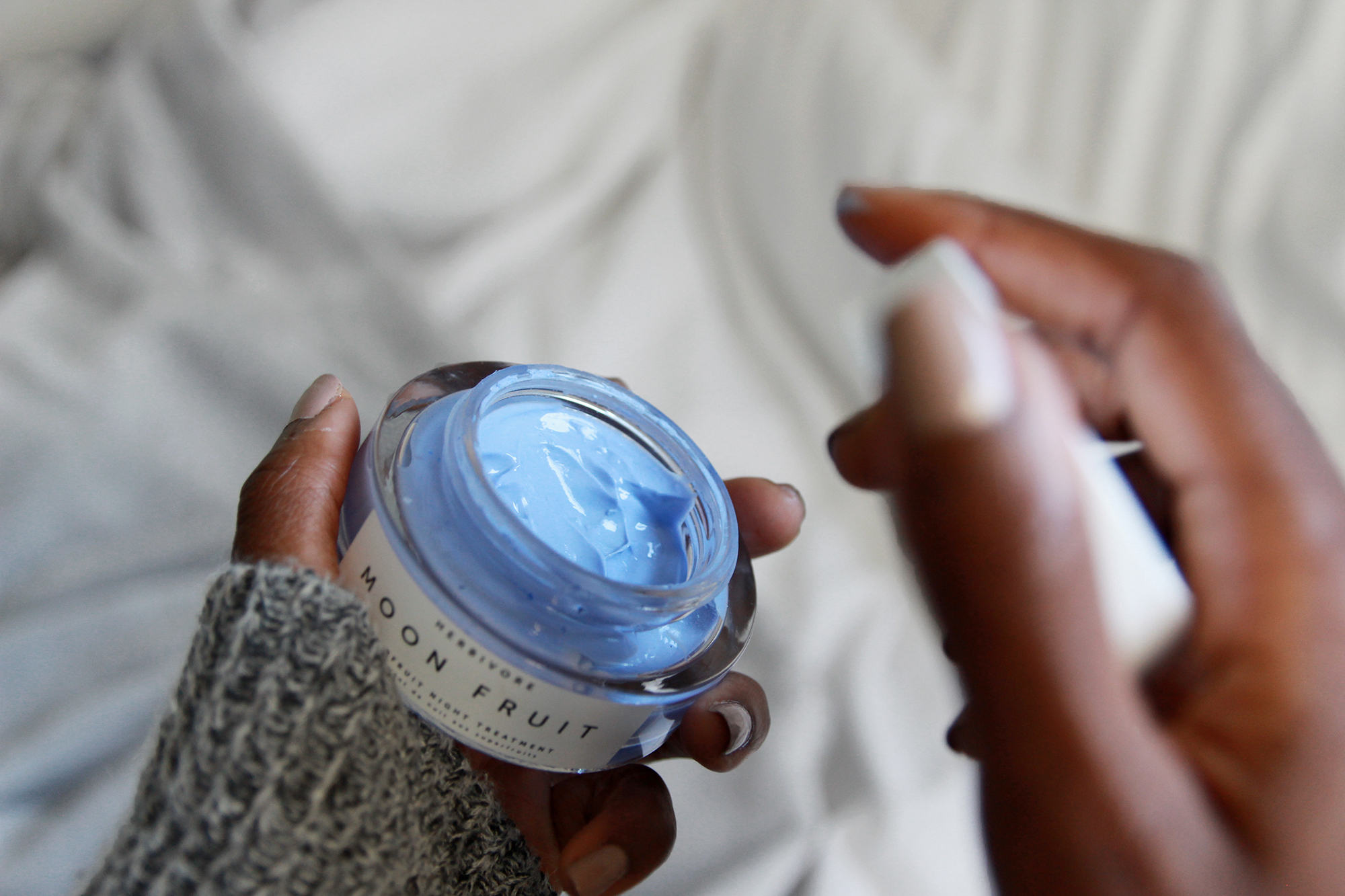 I use it at night after thoroughly cleansing my skin right before bed. I have oily / blemish prone skin and it absorbs beautifully without making me greasy or sticky. In the morning I wake up to baby smooth skin that is soft and supple.
The only (major) con about this product is that it comes in a jar and it being an organic product makes it easily contaminated. If you are gonna purchase it you have to make sure to use it in about 3 months. I have read many reviews saying that after 3 months the cream goes bad because it doesn't contain any preservatives.
Herbivore's Moon Fruit Night Treatment retails at about $58 and is available in numerous online stores.
Have you tried it? If so, did it earn a spot on your beauty shelf?