What's warm long and looks extra af?
Of course I'm talking about my coat. And who needs real fur when there are so any good (and sometimes better) faux fur coat options?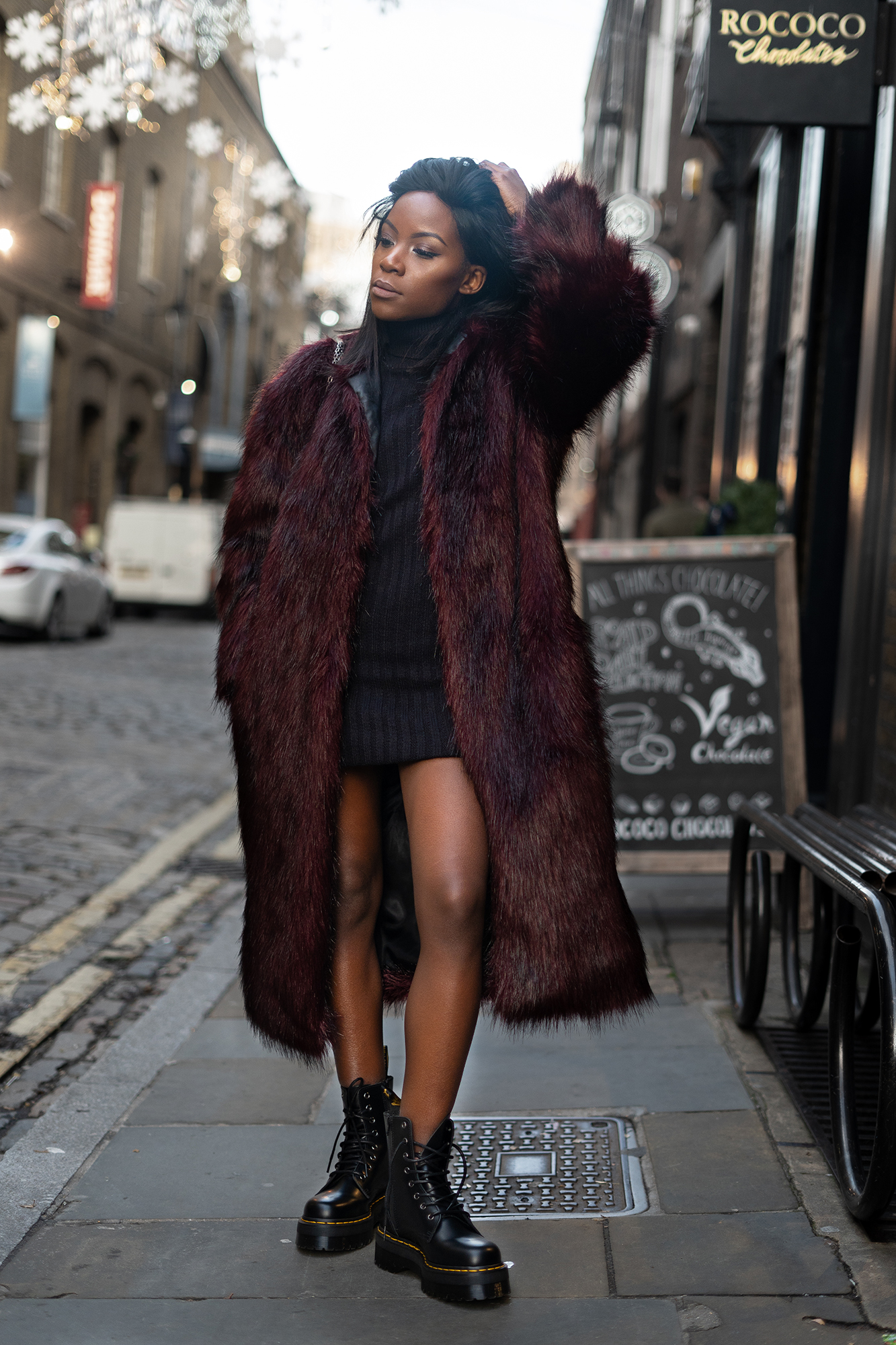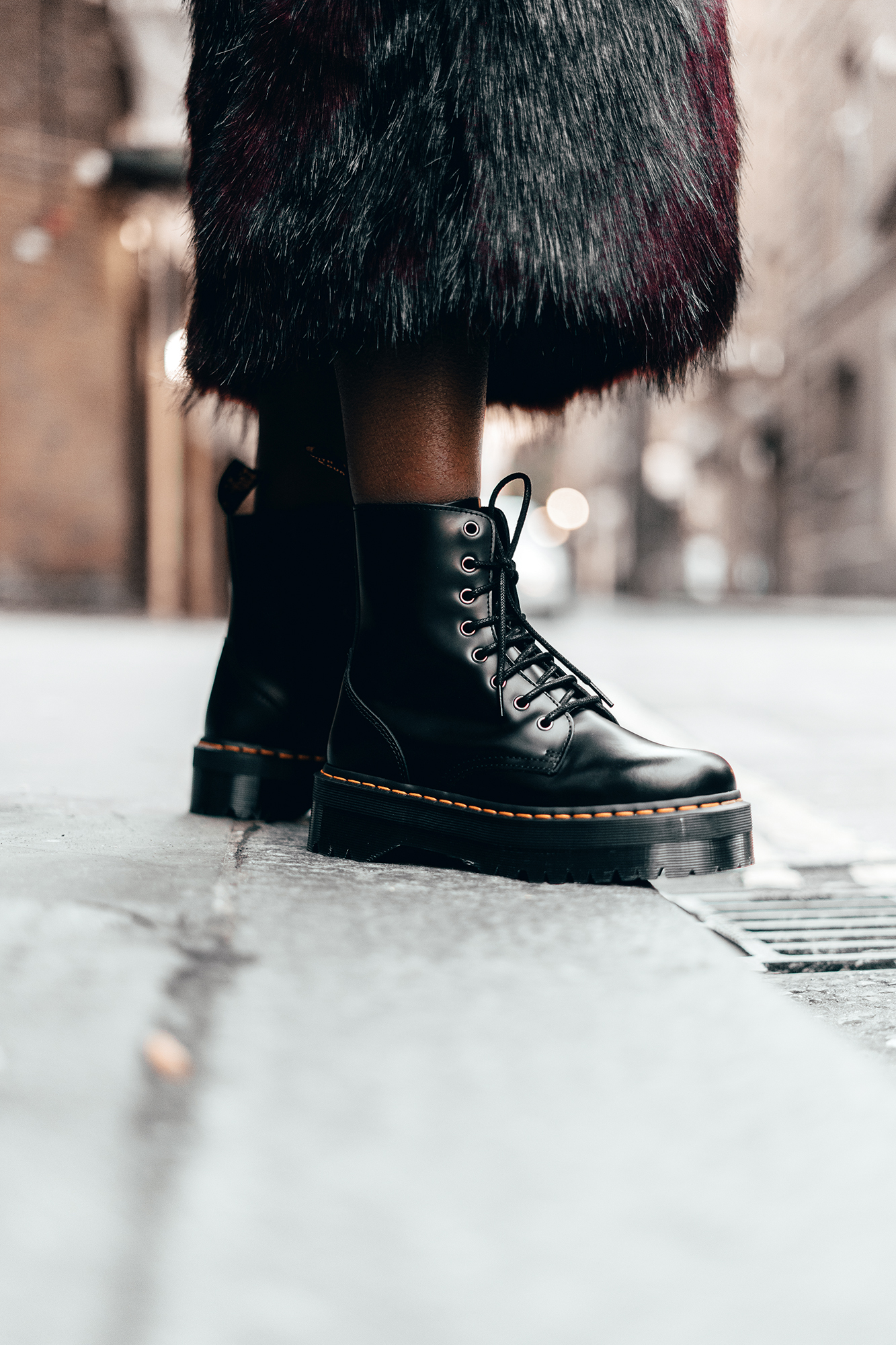 aux fur coats are an easy way to look super chic when it's brutally cold outside. They're versatile and practical. You can wear them with almost everything and even layer them over jackets. Although the longer versions might look a bit over-the-top and daunting, they are just as easy to style and can be worn casually. The trick is not to wear bulky clothing underneath and opt for edgy combat boots or sneakers. Simply dress it down. Go for sporty looks, normcore, boho-chic and even the granny look to avoid looking extra. Ditch the heavy jewellery too. The less, the better.
The only sure this is that this season oversized faux fur coats will be trending, with some of the moment designs ranging from natural classic fur coat to bold colors and embellished features.
And let's take a minute to appreciate Dr.Martens Jadon platform boot! Ever since I laid my eyes on them, I knew I had to have them. Apparently so did everyone else and they're basically sold out in most stores. I was lucky to find my size but that was after a lot of searching. I'm not gonna lie- breaking into them is a pain but totally worth it. Once the leather softens and takes the form of your foot, they're the comfiest and most bad ass boots you'll wear.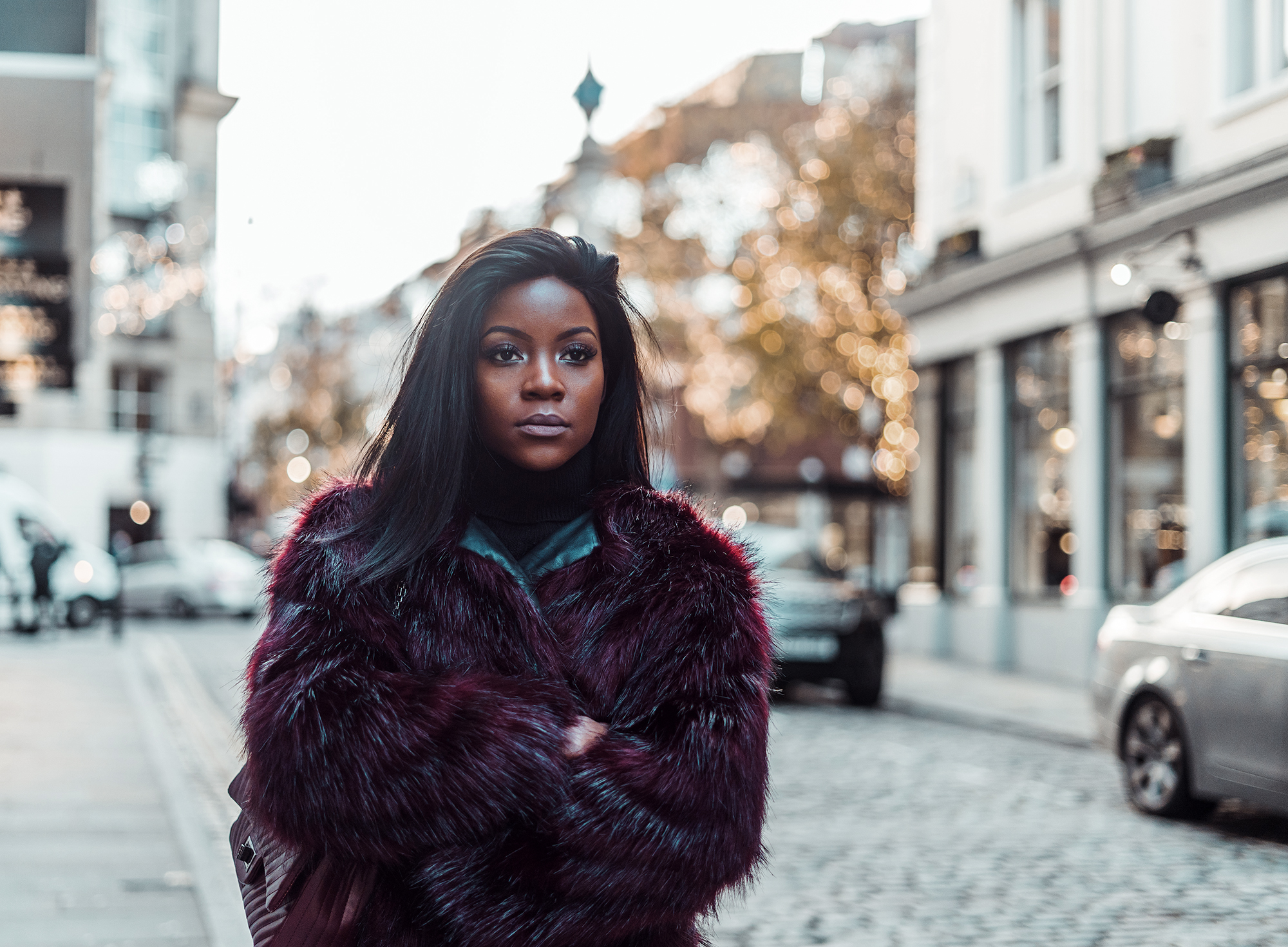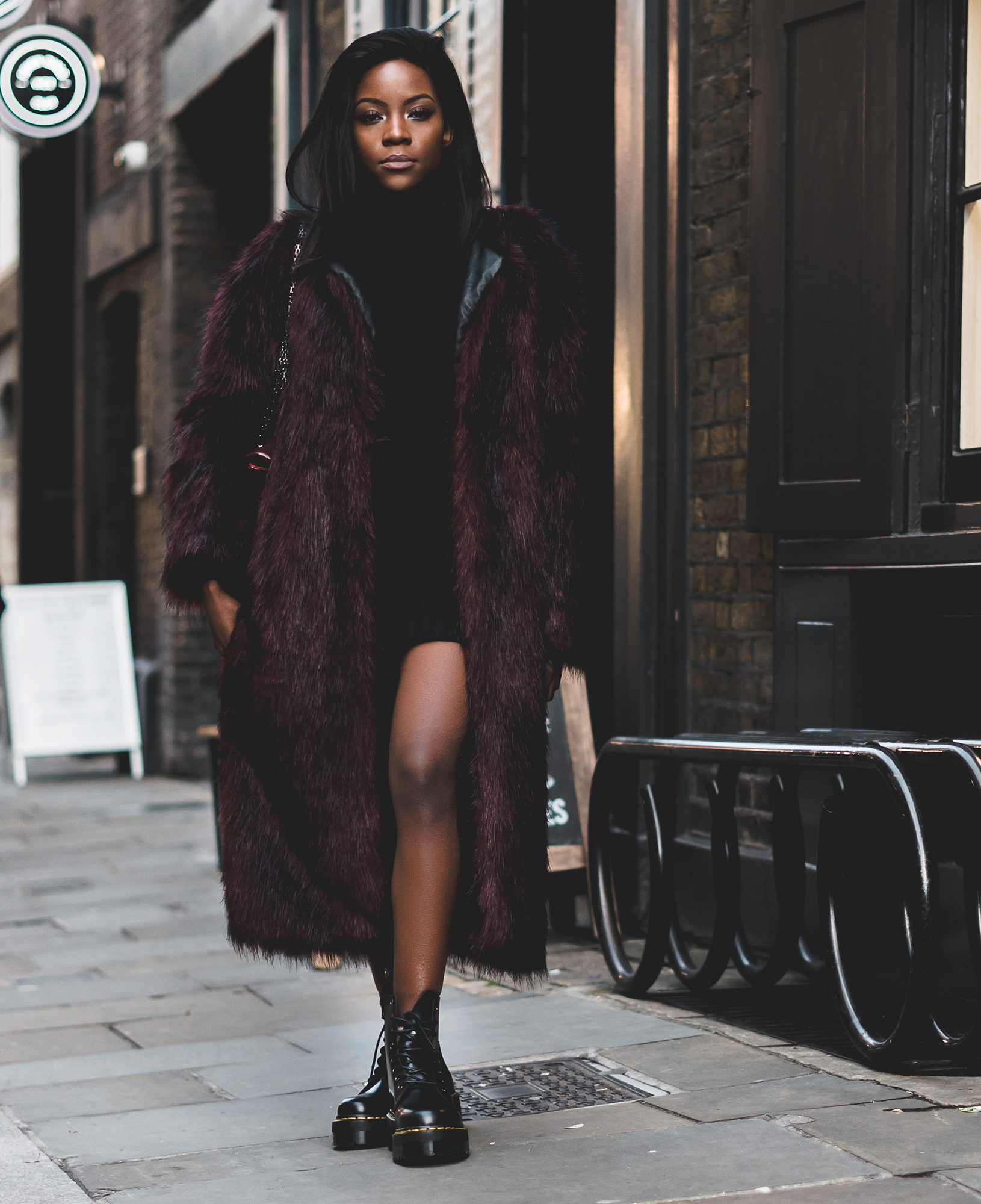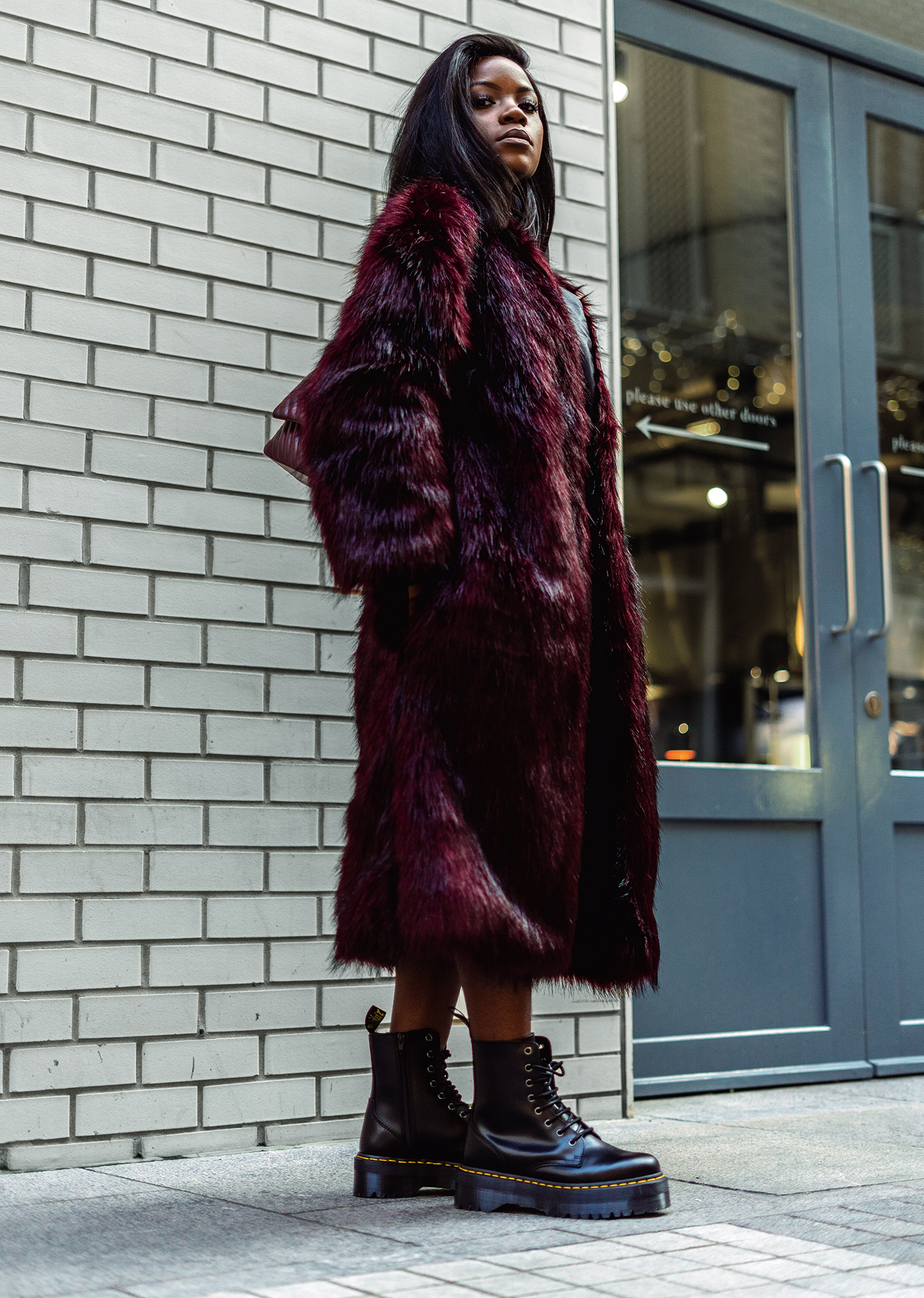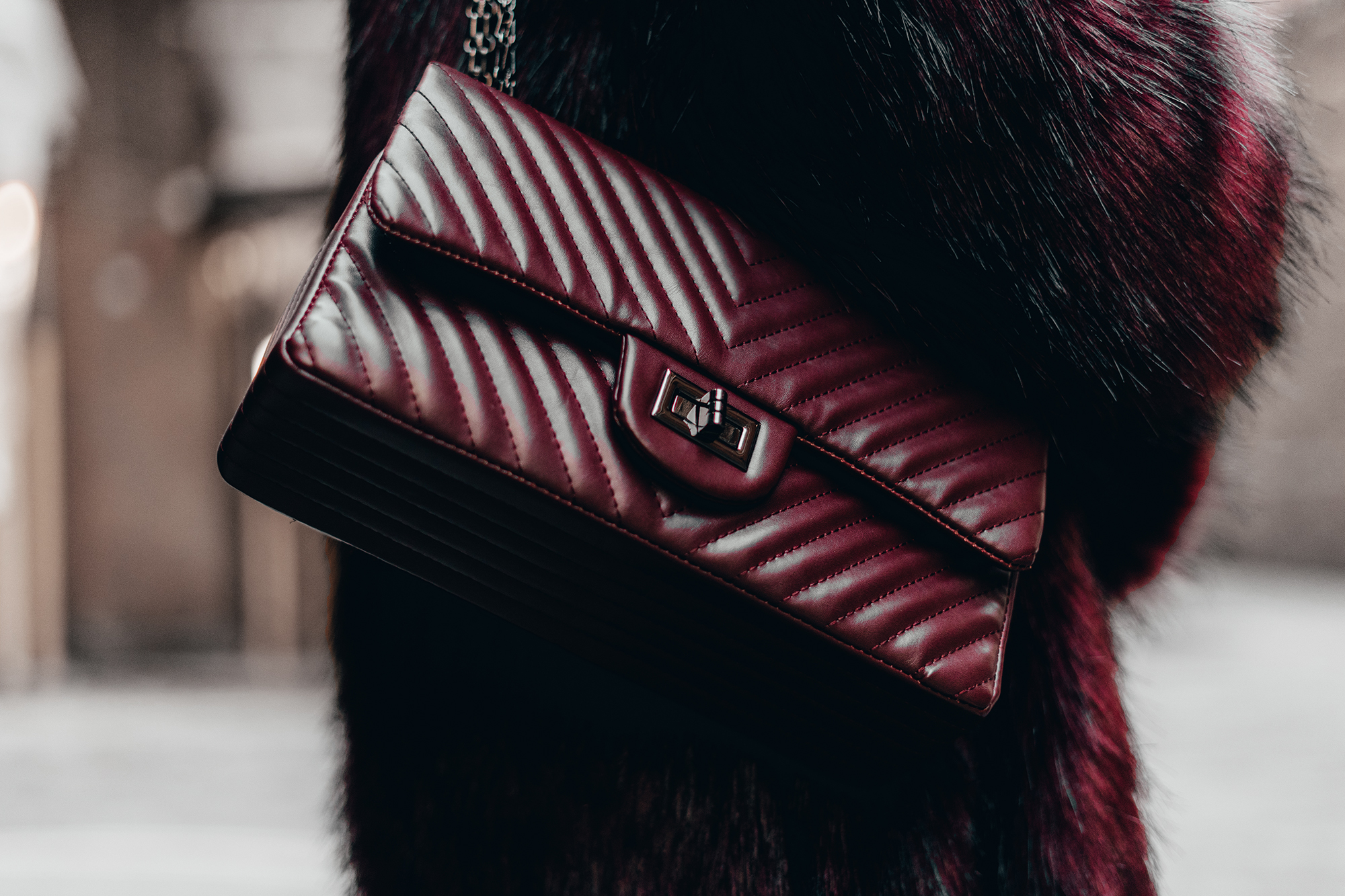 PHOTOS: MDKNmedia
SHOP THE POST

MY LOOK
Faux Fur Coat | Las Zebras by Eva Gounari
Boots | Dr.Martens
Bag | Migato