At this time of year, glitter and sparkle are everywhere! From fashion to accessories to decor shimmer is here to add that glitzy glam.Here are quick tips to keep your skin and hair glowing from the inside as well as the outside:
The first rule to radiant skin is exfoliating.There's nothing worse than applying party-look make-up onto tired, dry or greasy skin.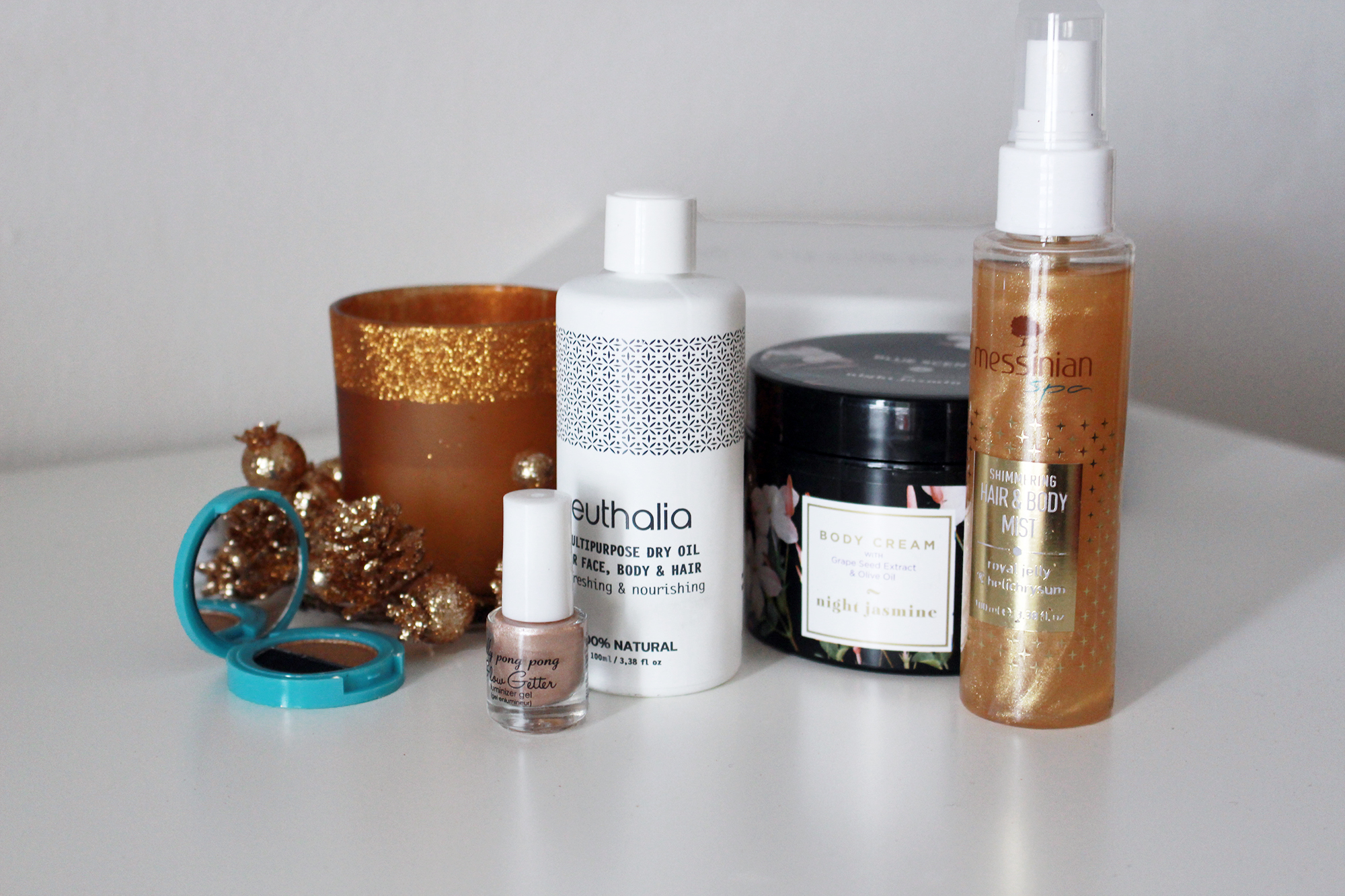 After you've prepped your skin by scrubbing you need to moisturise. My skin is on the dry to very dry side so after applying body cream, I seal with a few drops of dry body oil. It seals in the moisture and makes my skin silky smooth.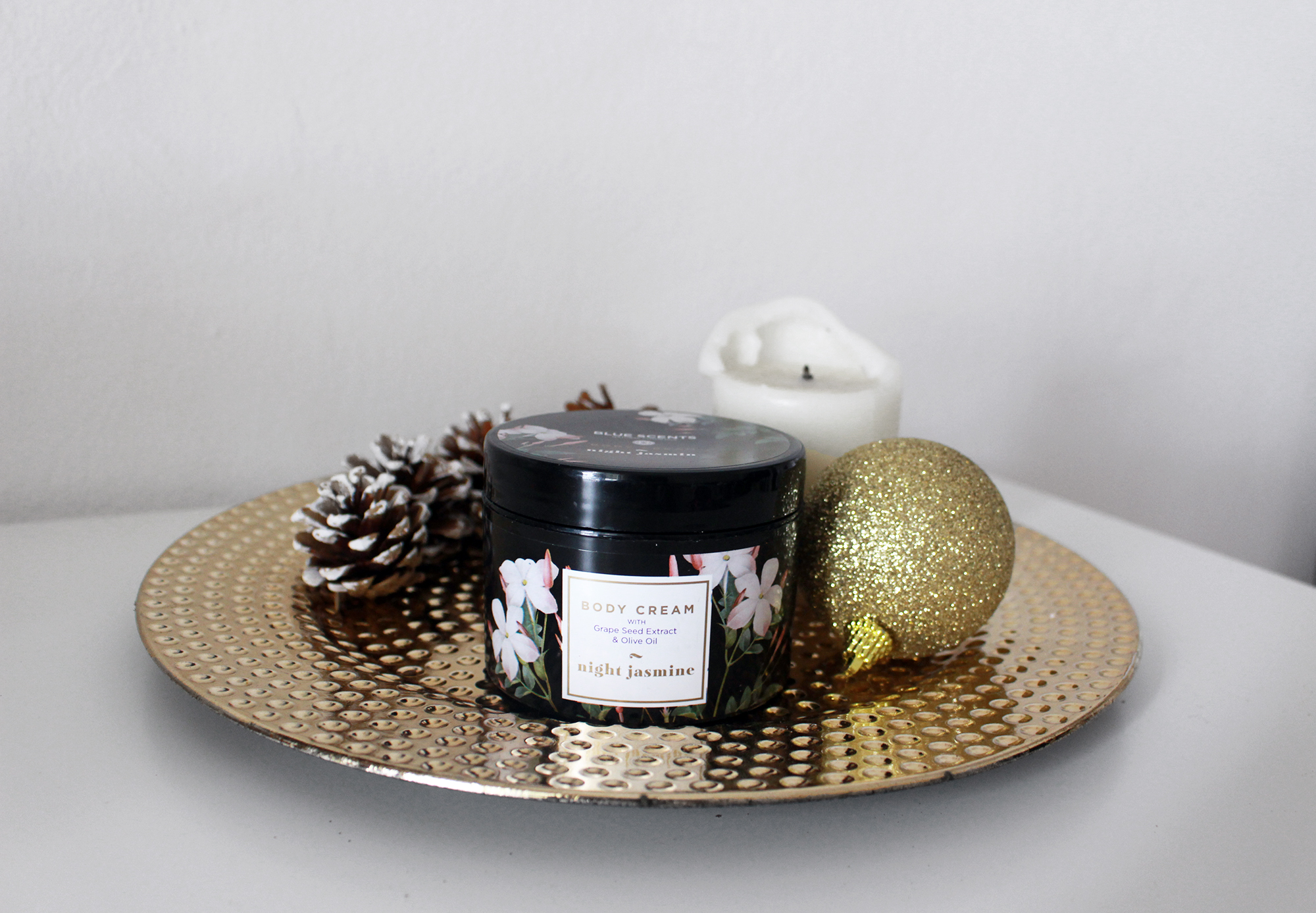 If you want to get that shimmery shine all over your body then body lotion with shimmer is definitely the way to glow! 
As for the face, emphasise your assets and accentuate your attributes. Be sure to highlight the areas you want noticed - like eyes and cheeks, arms, shoulders and collarbones.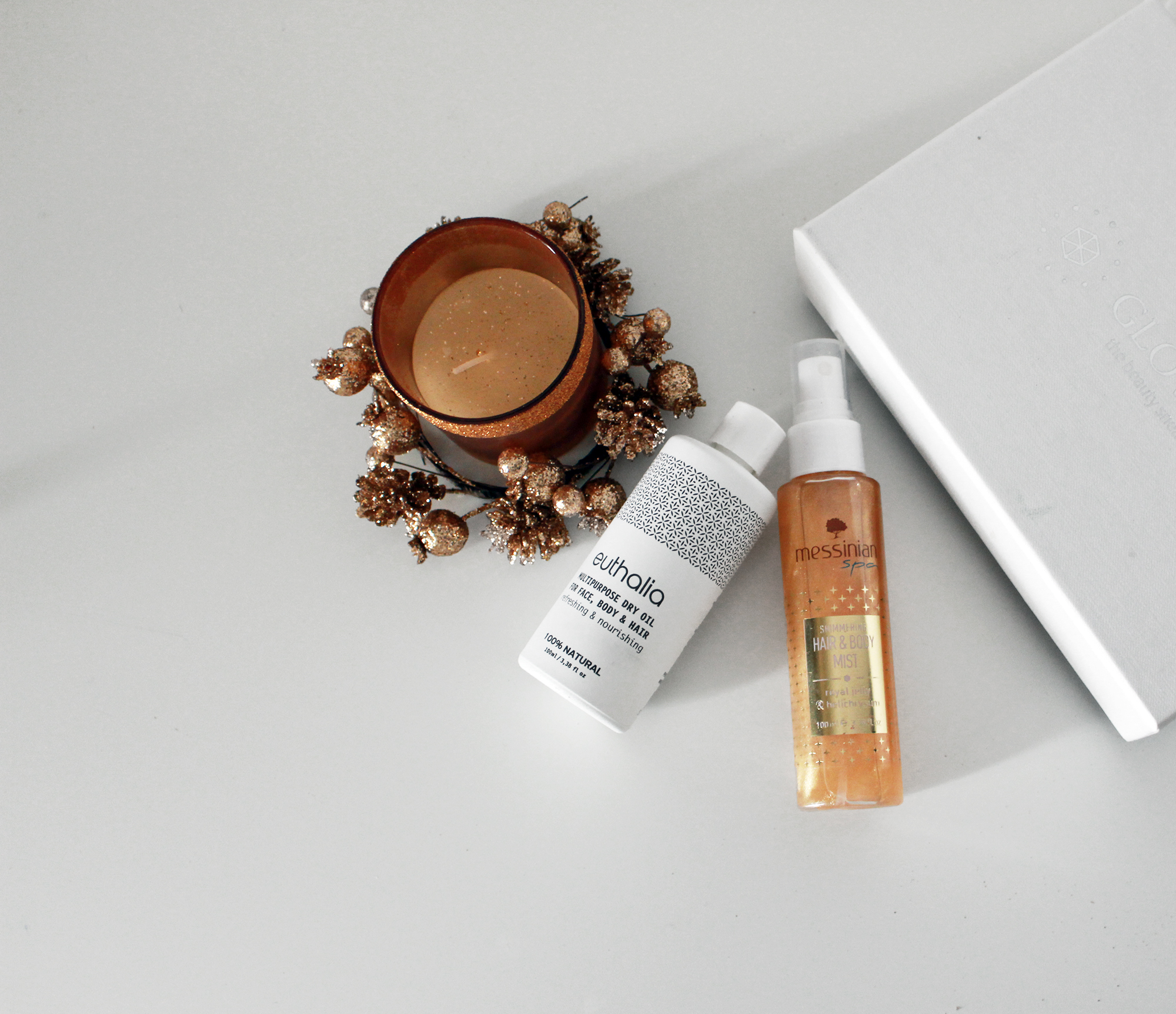 Now is the time to add glittery makeup without looking like you stepped out of an 80's movie. Add sparkle to your eyes or lips or even your hair. Just don't go overboard or you'll end up looking like a glittery mess.
And last but certainly the most important is to treat your skin internally.An unhealthy lifestyle, lack of sleep and exercise, stress, nutritional deficiencies all reflect on the skin. Drink plenty of water, eat healthy and stick to your exercise routine even in the holidays!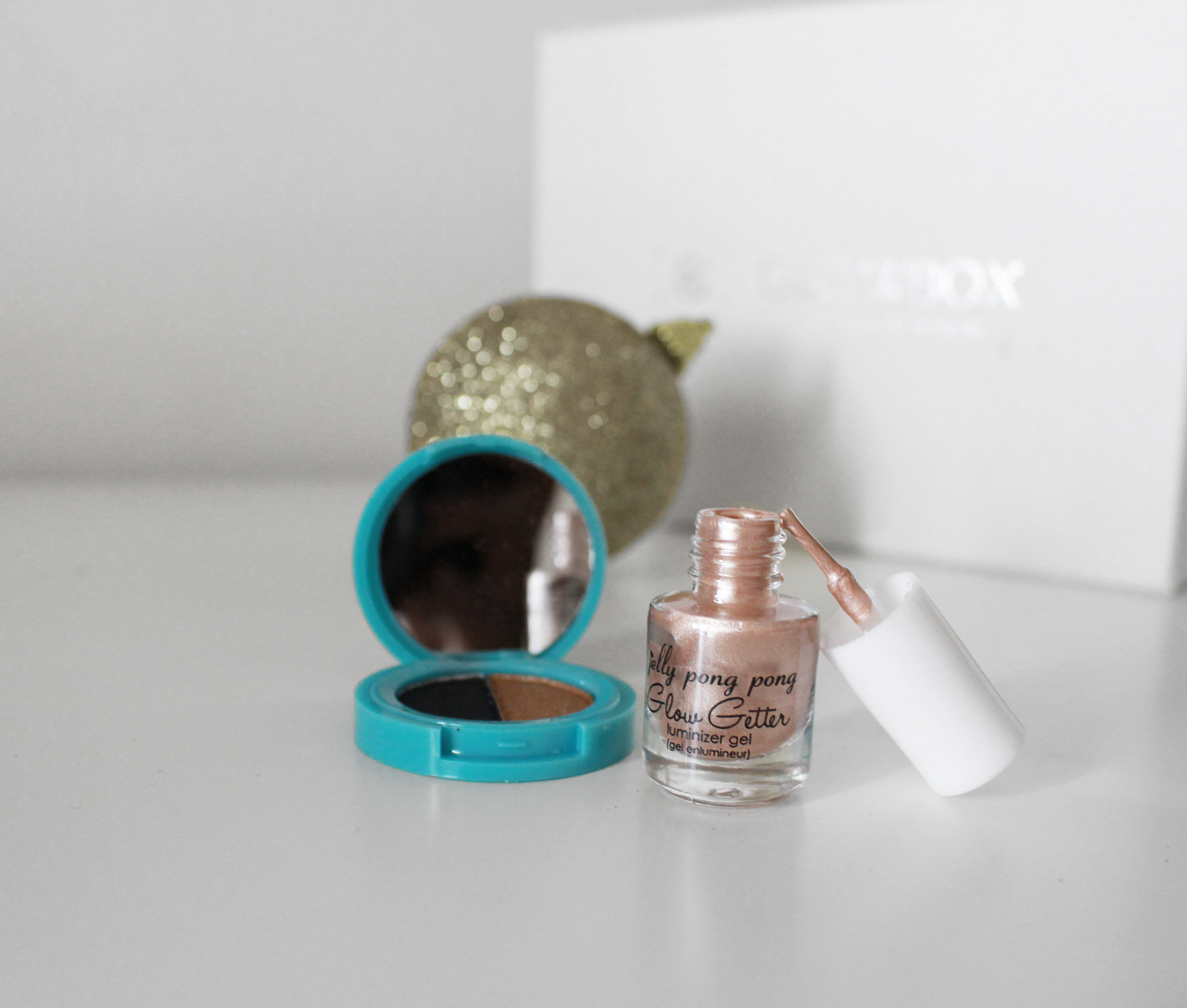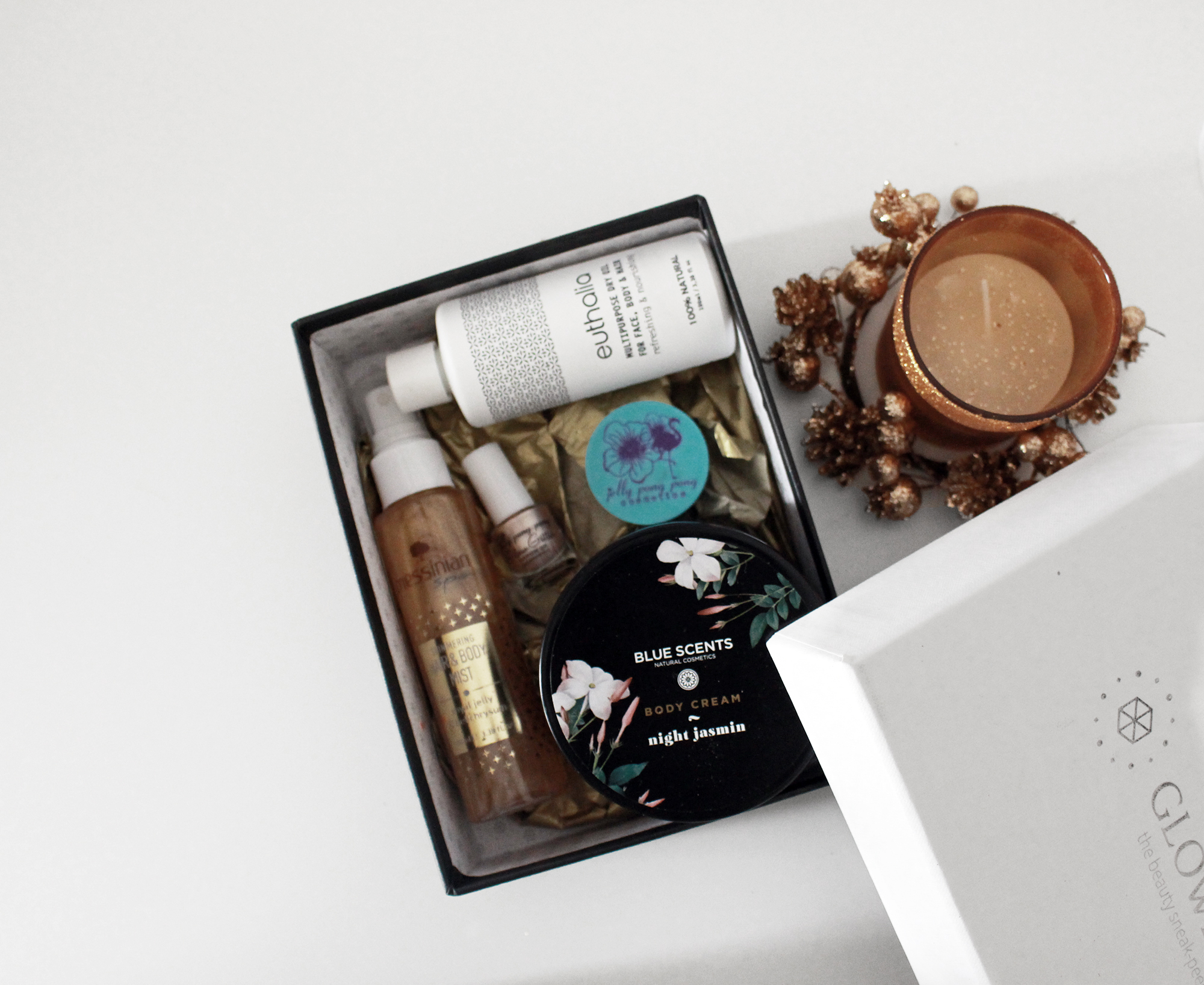 GLOWBOX | Featuring Blue Scents Body Cream / Messinian Spa Shimmering Hair and Body Mist / Euthalia Multipurpose Dry Oil / Jelly Pong Pong Glow Getter Gel Luminizer / Jelly Pong Pong Shimmery Eyeshadow
xoxo,
Stay Chic, Stay Glam.....and Glow.