Whether it be real or faux, Fur has always been a winter staple.Fur coats convey the image of pure luxury which is why many have trouble when it comes to styling them.This post is to give you a few ideas on what to wear to dress down a grandiose fur coat.
Today's fashion is all about mixing formal with casual.Fur coats can be easily intergrated into casual outfits.
You can wear them with:
-leather pants(as I did)
-jeans
-sweatshirts/t-shirts
-leggings.
-ankle booties
-sneakers
Don't wear too much jewelry with fur coats or you'll end up looking too over-the-top.Since your fur coat is what grabs the most attention try to keep your accessories minimal.
Here are a few photos of me dressing down my faux fur from Zara. My combo includes: a tucked oversized tee,leather skinnies and lace-up heels.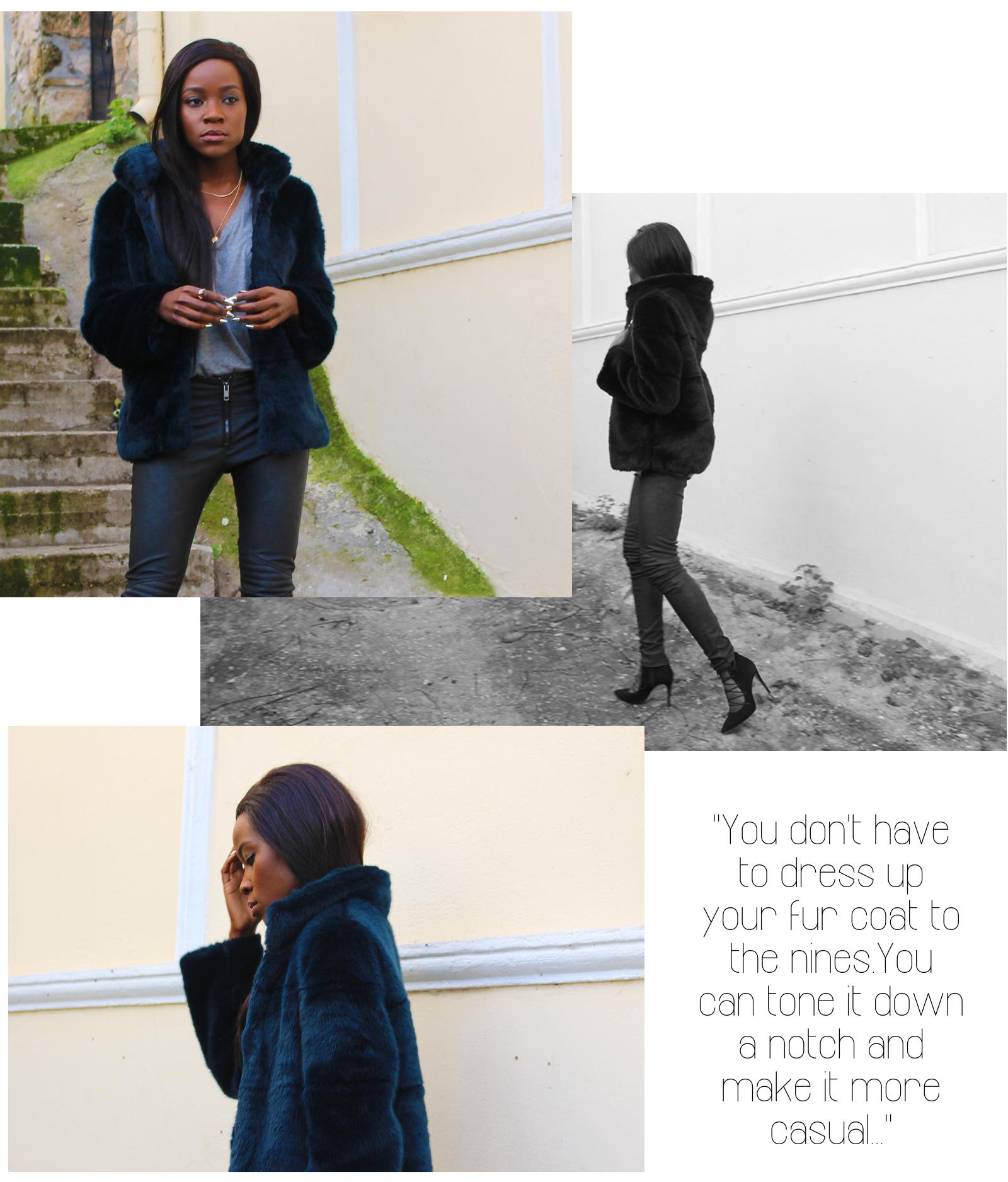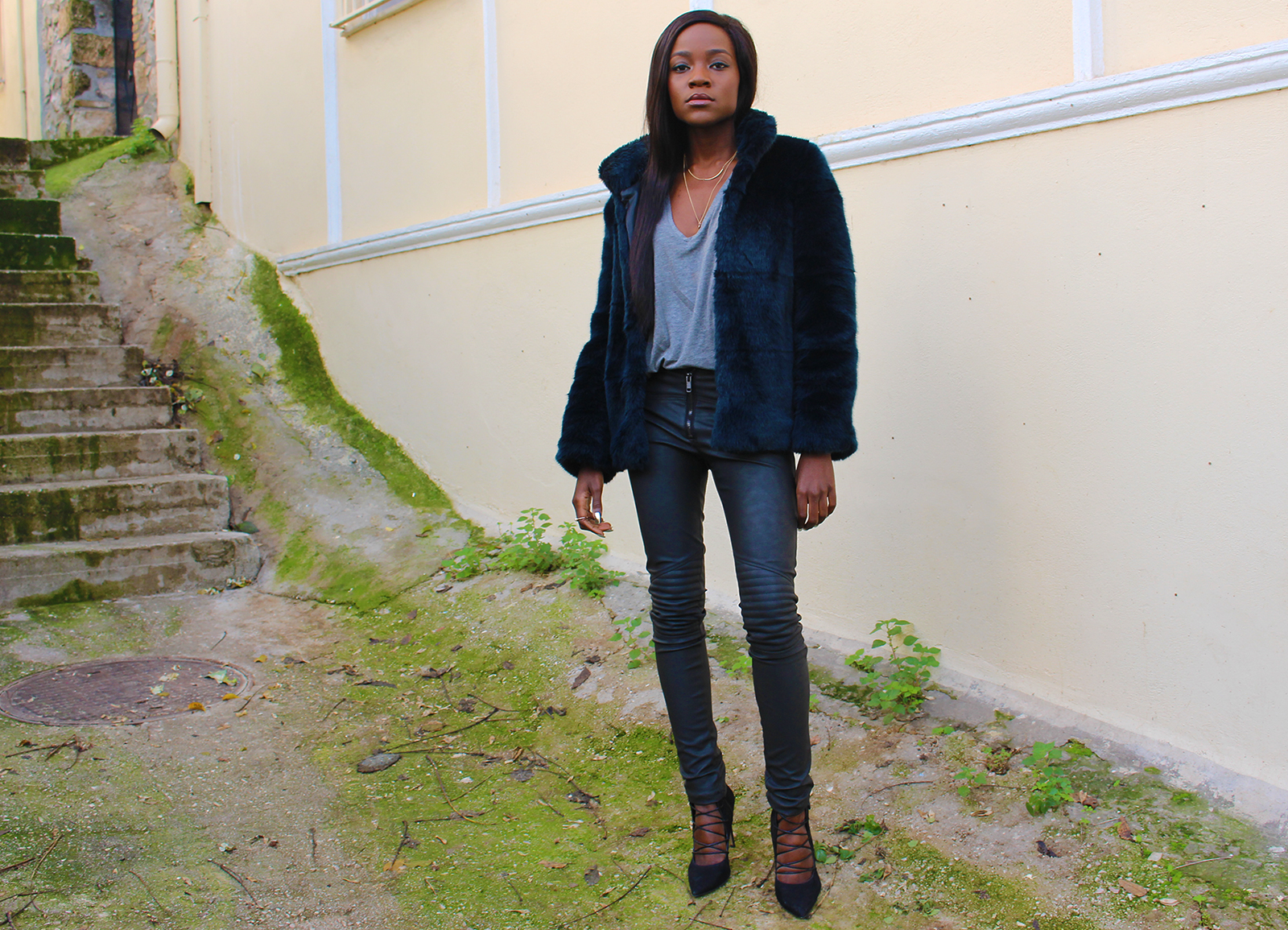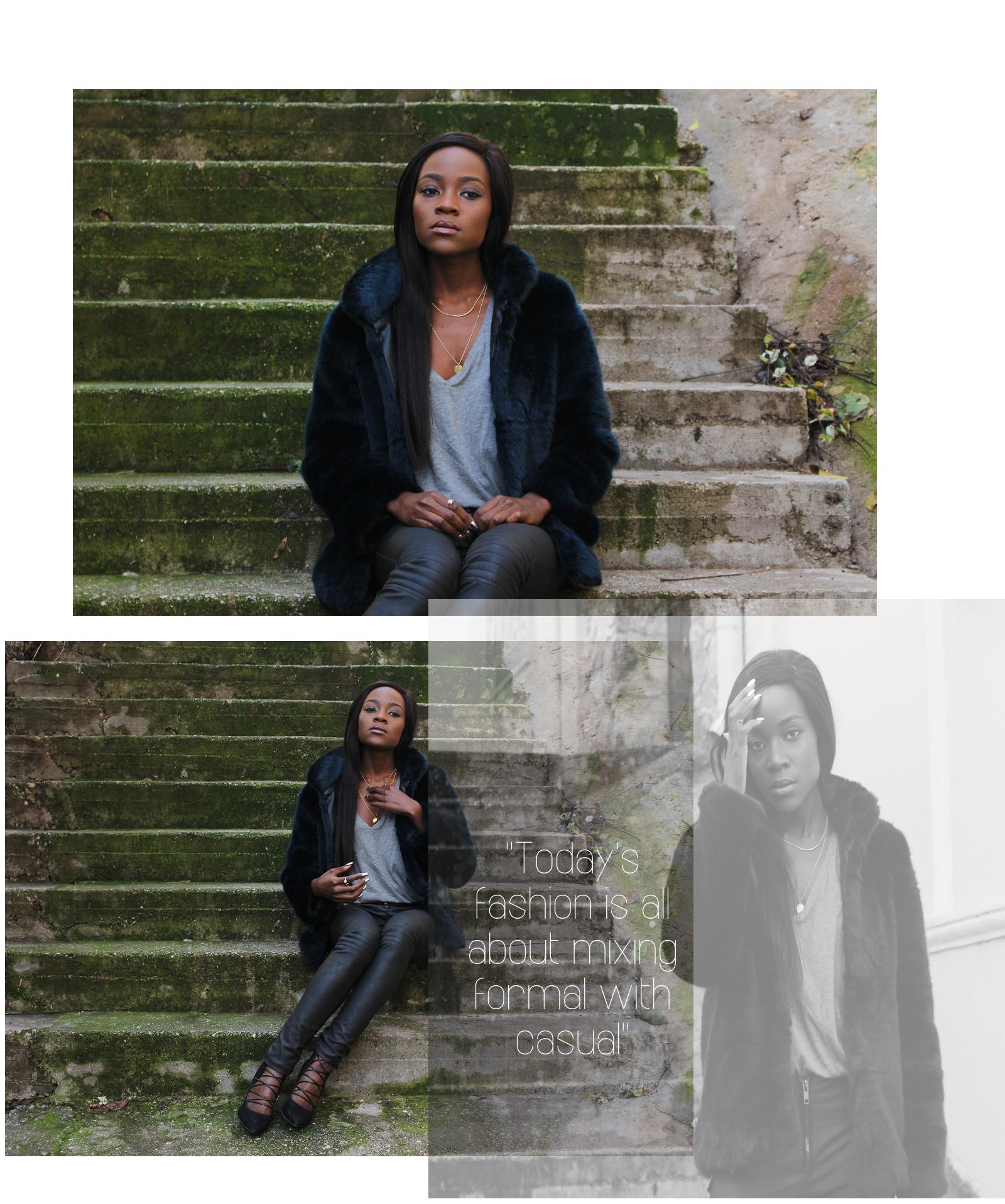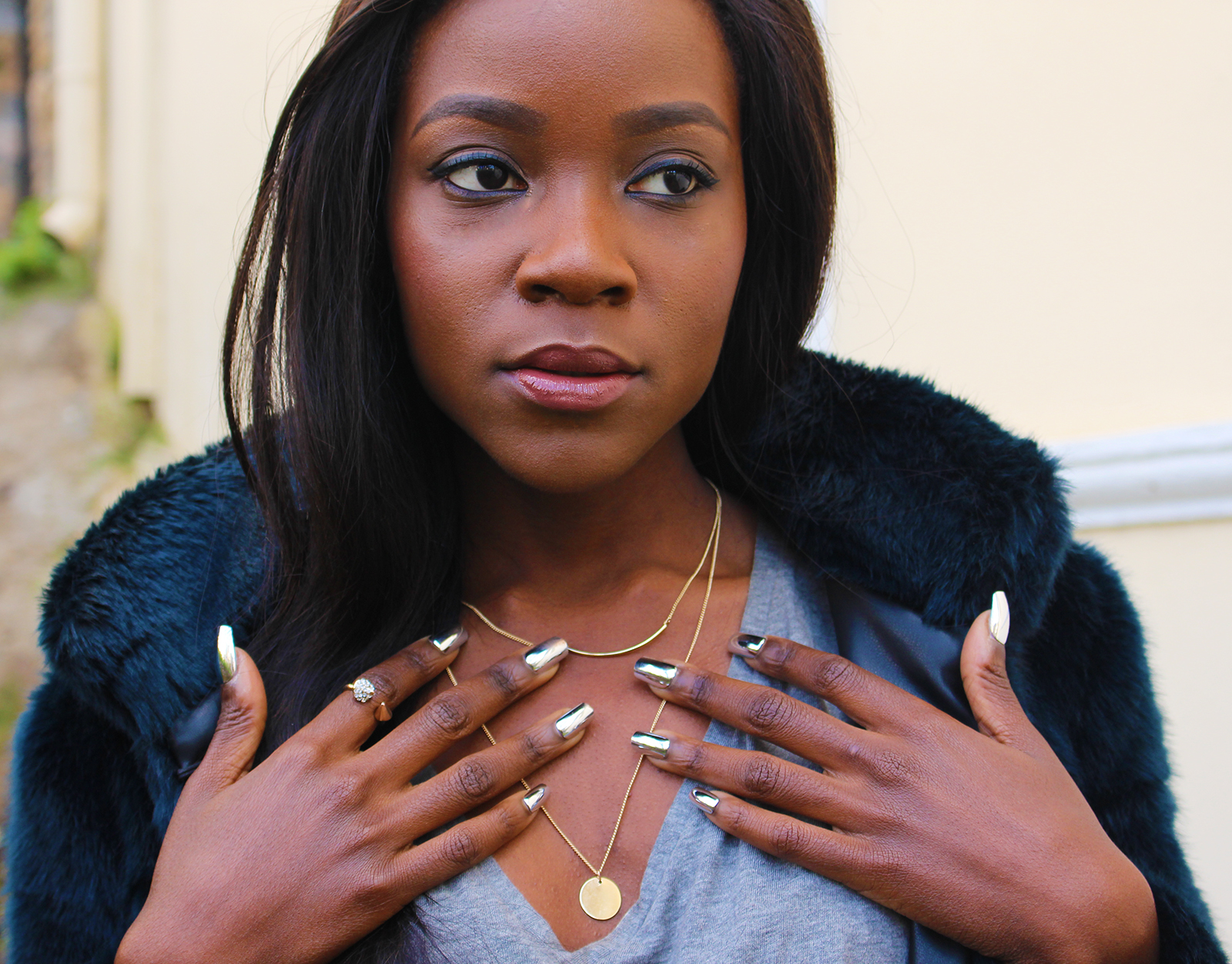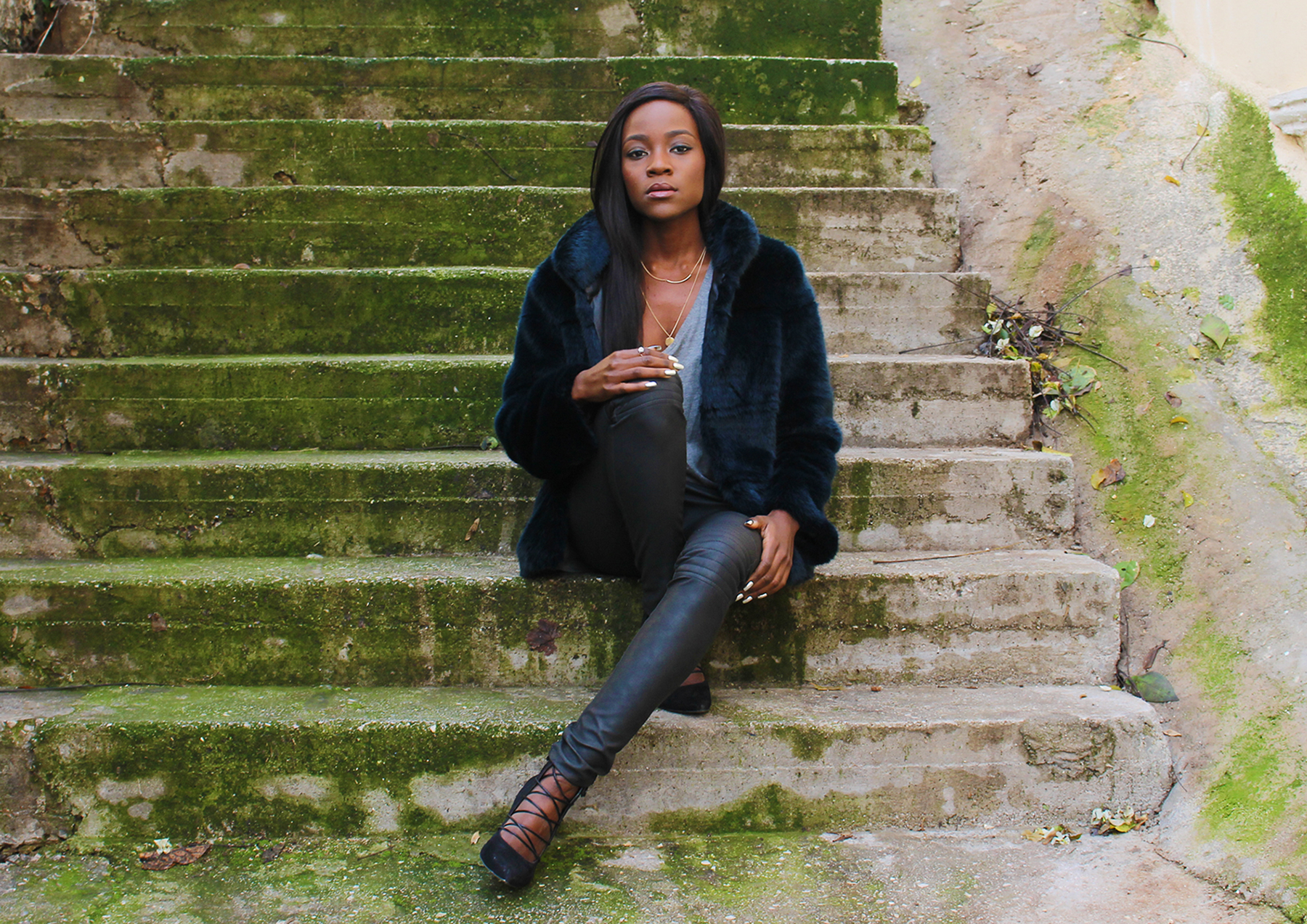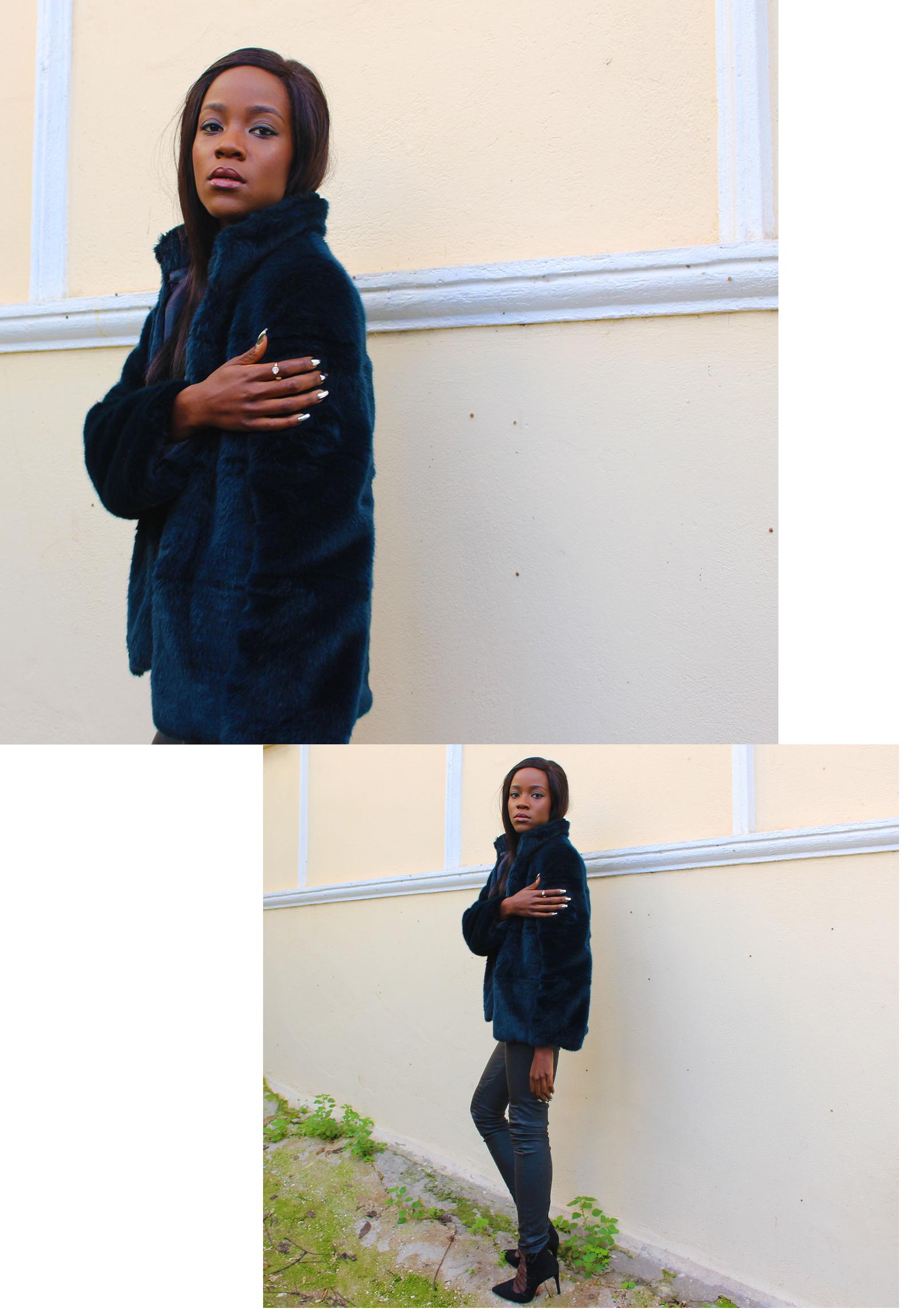 FAUX FAUR COAT-Zara
T-SHIRT-Zara
PANTS-H&M
SHOES-Sante(Greece)
NECKLACE-Accessorize 
xoxo,
Stay Chic,Stay Glam