Making your wardrobe match can sometimes be the most tricky part of your day leaving your mornings in chaos or making you have the best mornings possible. As annoying as it is, there are lots of so-called "rules" when it comes fashion—we can't wear white Labor Day, women over 40 can't wear short skirts, and mixing gold and silver jewelry is a faux pas. In this "anything goes" fashion era, rules are definitely made to be broken. When it comes to certain colors, mixing and matching is what will really make he outfit stand out. Today's post is about mixing warmer and cooler tones.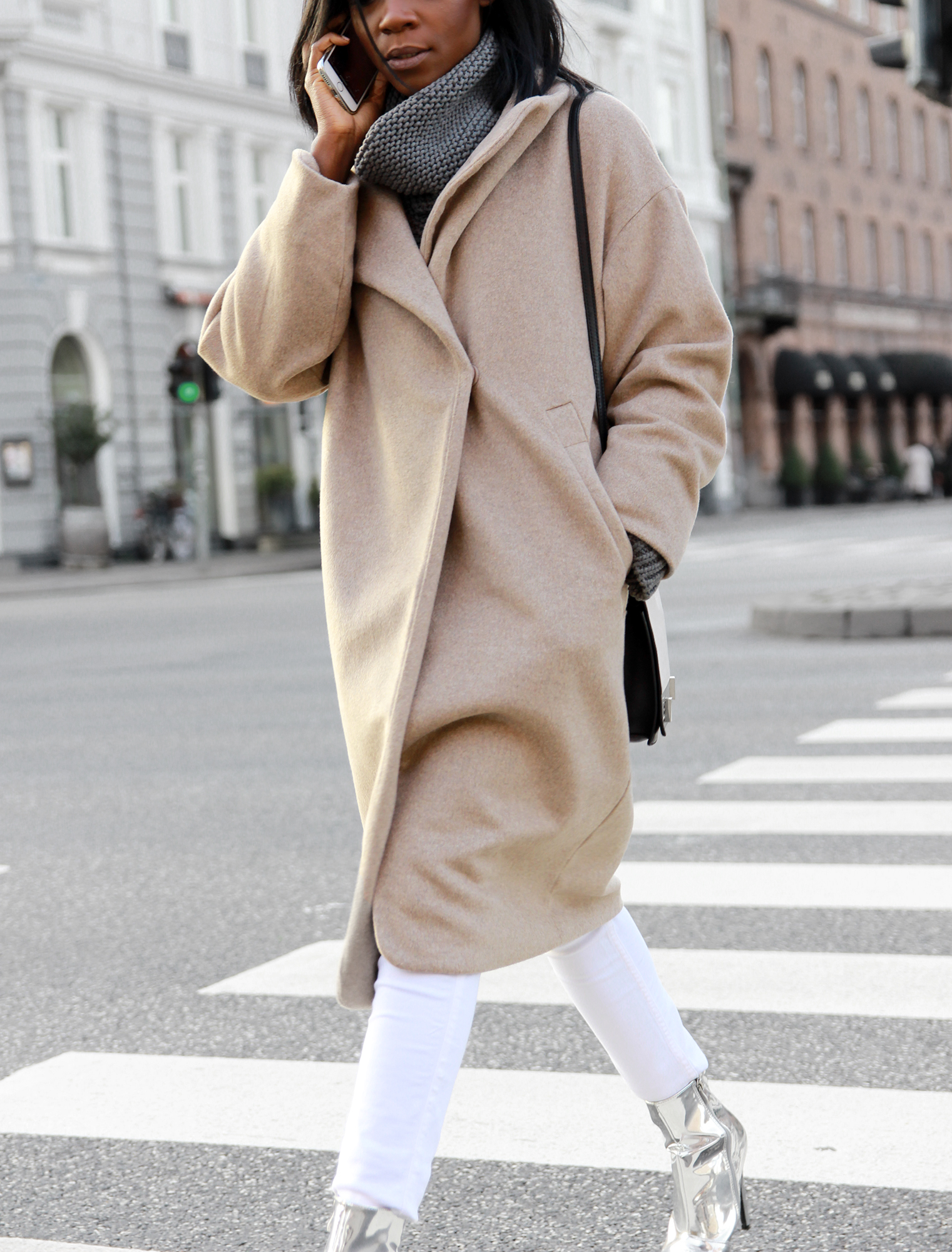 While my outfit looks like it's in perfect harmony, if you asked someone whether grey ( cool toned ) and beige ( warm toned ) go together, I'm guessing their answer would be "no".  The truth is "conflicting" colors can look great together. It all depends on the intensity of the color. For example in my outfit I'm wearing grey + beige which are considered neutrals despite the fact that one is cool ( grey ) and the other warm ( beige ).
You just have to pay attention to the shades of the colors you are wearing. There are lighter greys, darker greys, lighter beige and darker towards brown.
If you feel too mismatched throw in a third "neutral"  color that will balance the look. In my case my white trousers did the trick.
In any case, color is subjective and there are no rules when it comes to fashion. Experiment with your style and find what works for you.
MY LOOK
COAT | Zara
SWEATER | Zara
PANTS | Lee
BOOTS | Public Desire
xoxo,
Stay Chic, Stay Glam