Do you want to look simple but stylish? If yes, white sneakers are the solution to your problems. White sneakers make you look cool and more attractive, but they need to be matched well to have a stylish look. The following are some tips on how to stylishly wear white sneakers and have a fresh, comfortable look.
· Break up all black ensemble with white sneakers
When you choose to go all black from sunglasses to handbag, it is advisable to break that with white sneakers. This helps you have a perfect look, and everyone will be looking at you and admiring your cool look. 
· Skinny black jeans with a crop top or beautiful top 
White sneakers blend well with a skinny jean mostly black and a cute crop top. This gives a comfortable look mostly if it's a hot day and you just want to look simple. Also you can choose a nice top instead of a crop top, the look is still fantastic.
· For cooler days, ripped trouser jeans and plain t-shirt 
Ripped jeans mostly black ones will blend well with the white sneakers, this makes one look simple if combined with a plain t-shirt. This can be topped up with a leather tote bag to make it look easy but stylish.
· Jeans trouser, a white crop top and a plaid shirt tied around the waist
This just takes you to the next level, as you will look simple, fresh and elegant, if combined with white sneakers. It's a perfect look for a weekend.
· A mini skirt, plain t-shirt, and a chambray shirt
White sneakers go well with a mini skirt which is well blended with a plain tee to achieve a casual look which is stylish. This can be when you are going out for a juice or snacks; the look is very attractive.
· For a warm day, a romper and a pair of white sneakers
During summer, it is very hot, and you want to look stylish, just put on a romper most preferably a white one, and wear your white sneakers, it looks beautiful and well styled.
In conclusion, white sneakers are the easiest to style. They simply go with anything!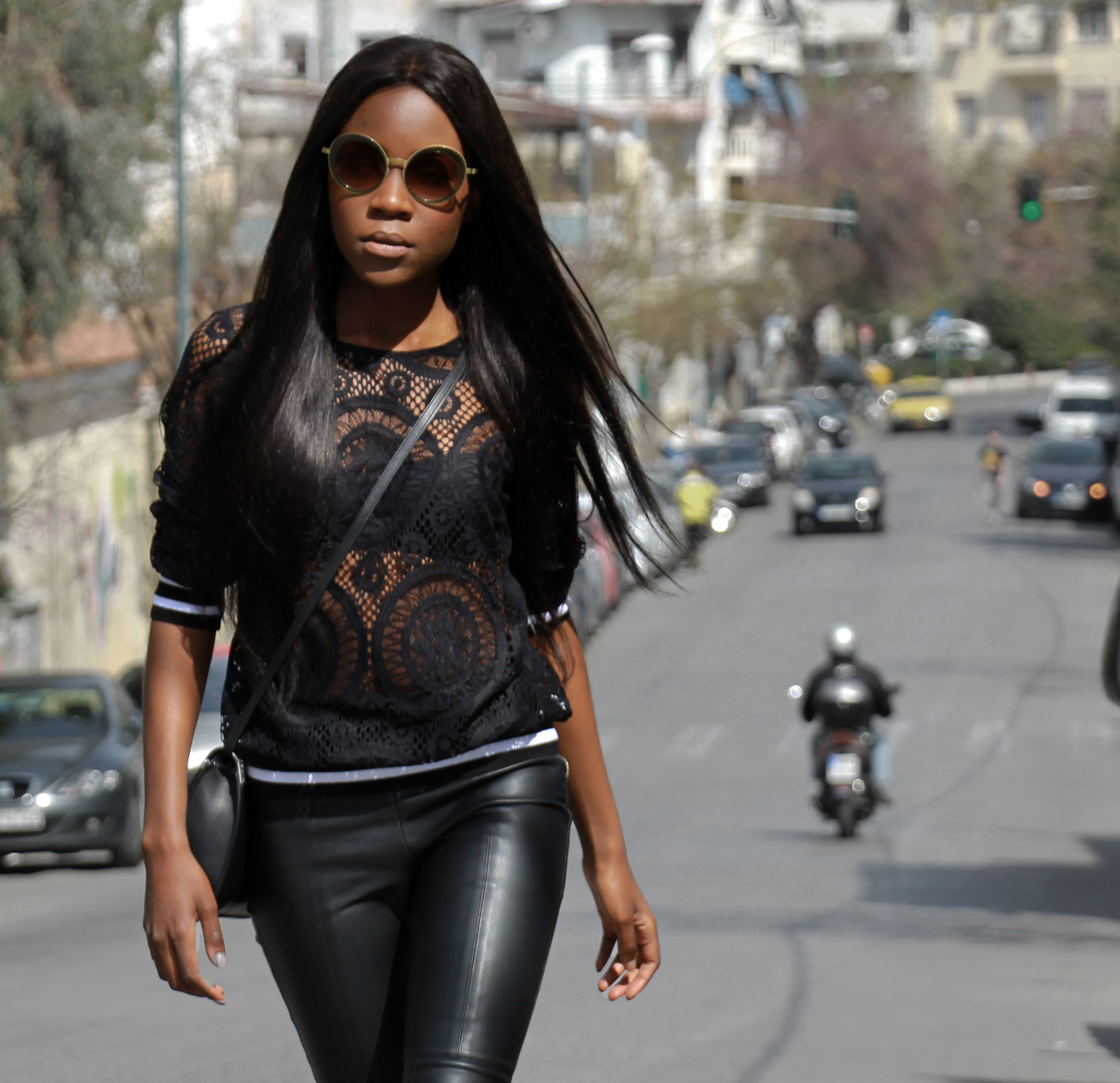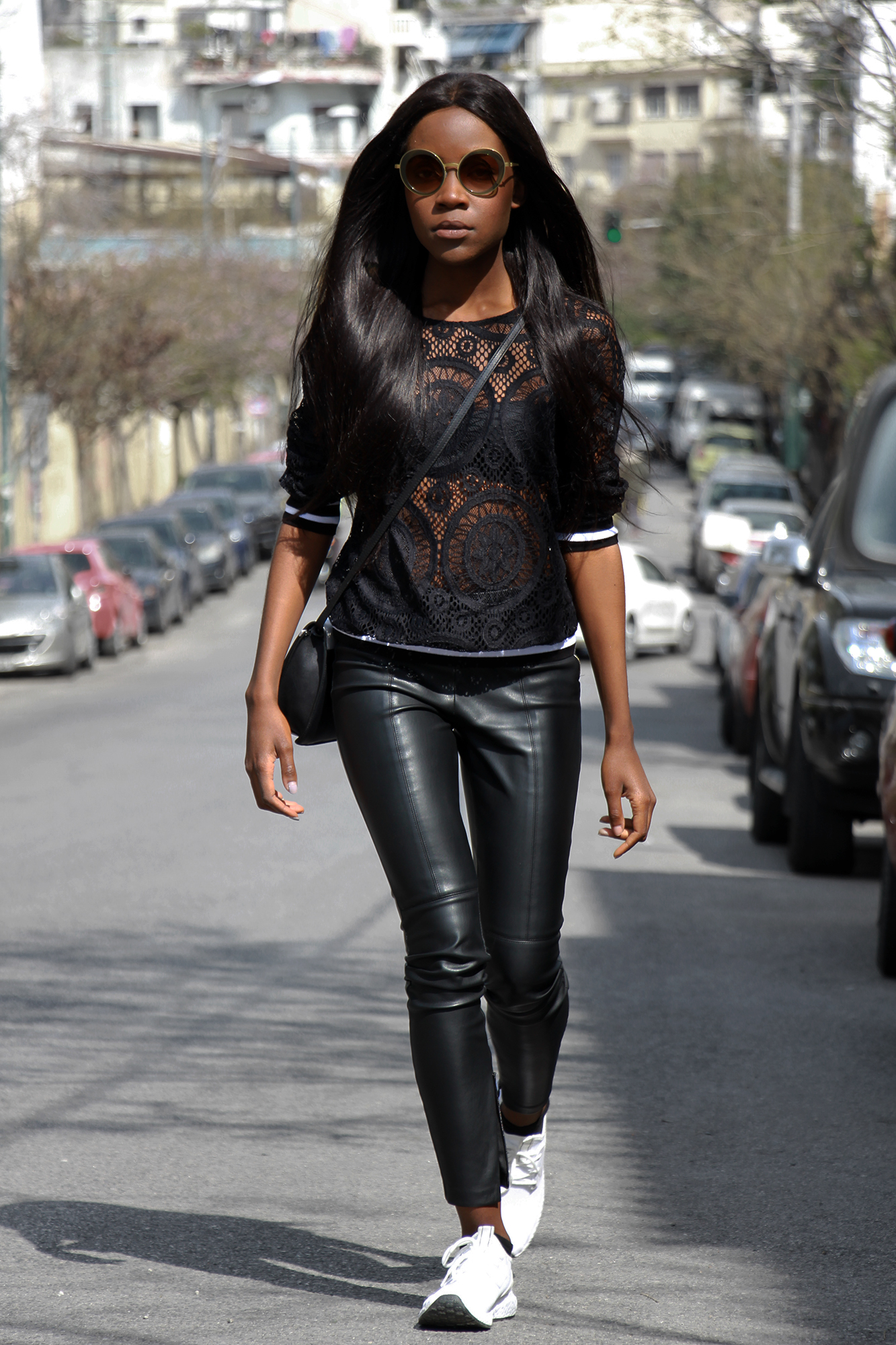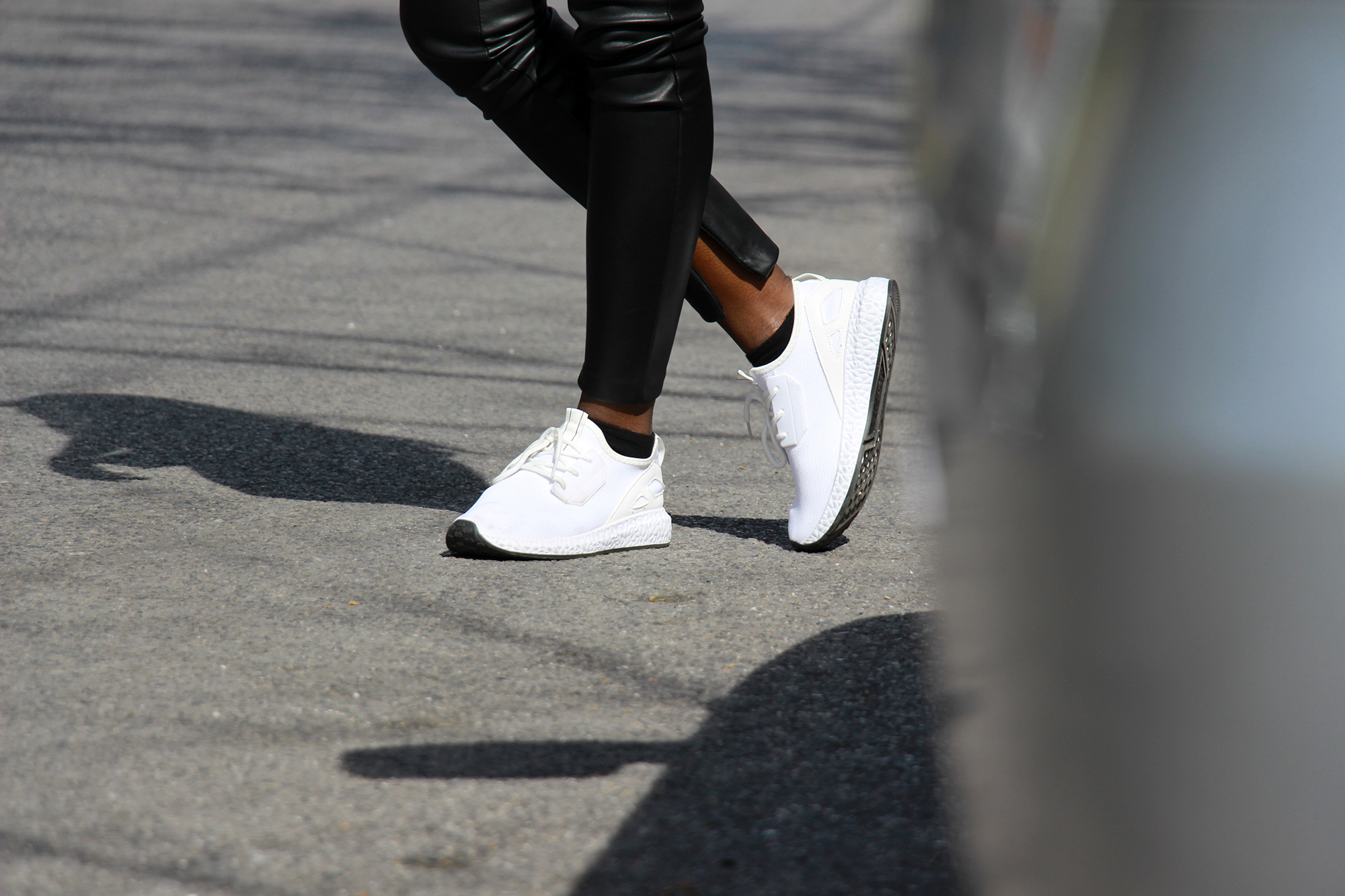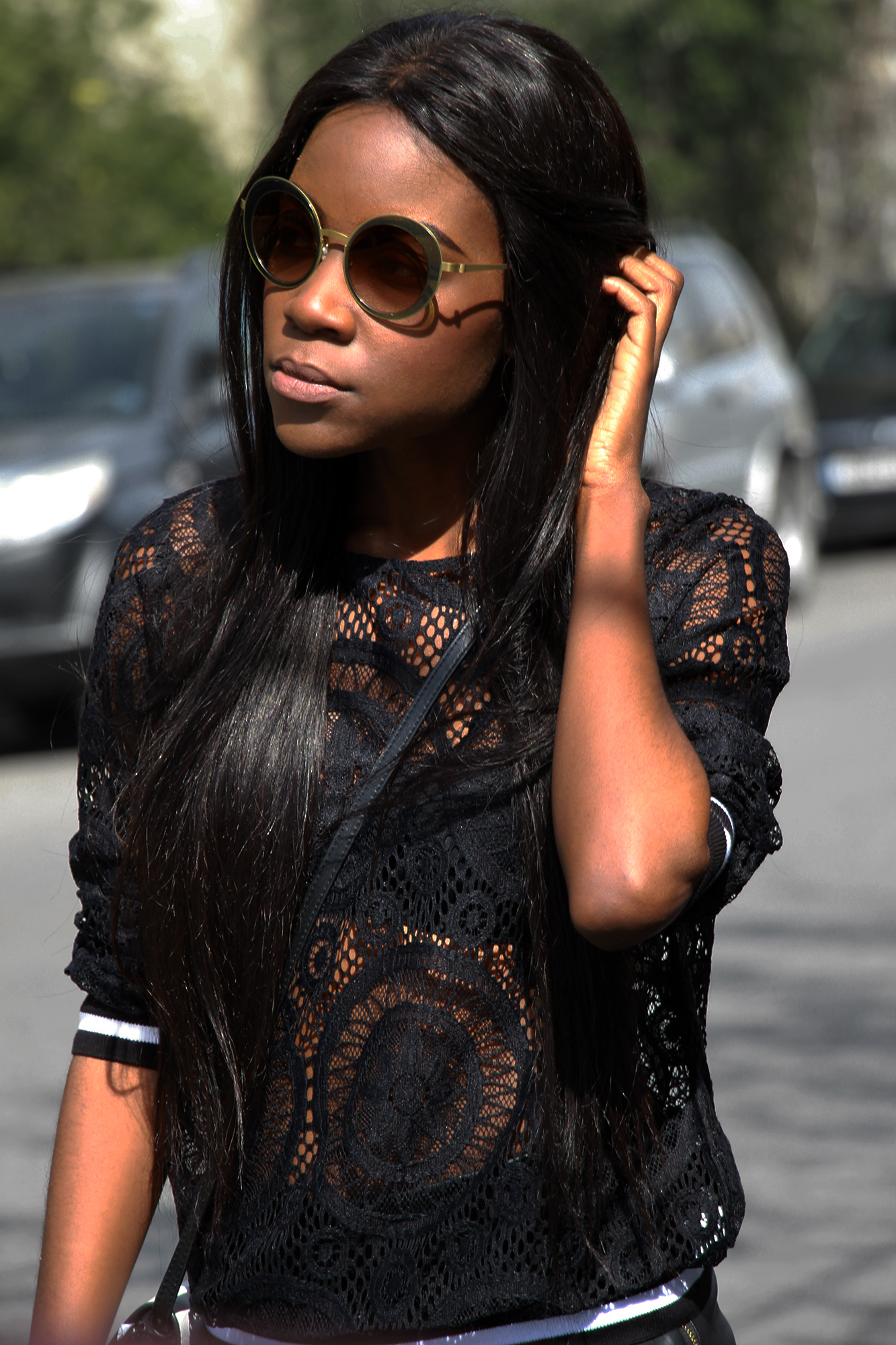 ---
MY LOOK
SUNNIES | Lindberg Eyewear
SNEAKERS | Joy Fashion House
FAUX LEATHER PANTS | Zara
xoxo,
Stay Chic, Stay Glam