All that glitters is gold....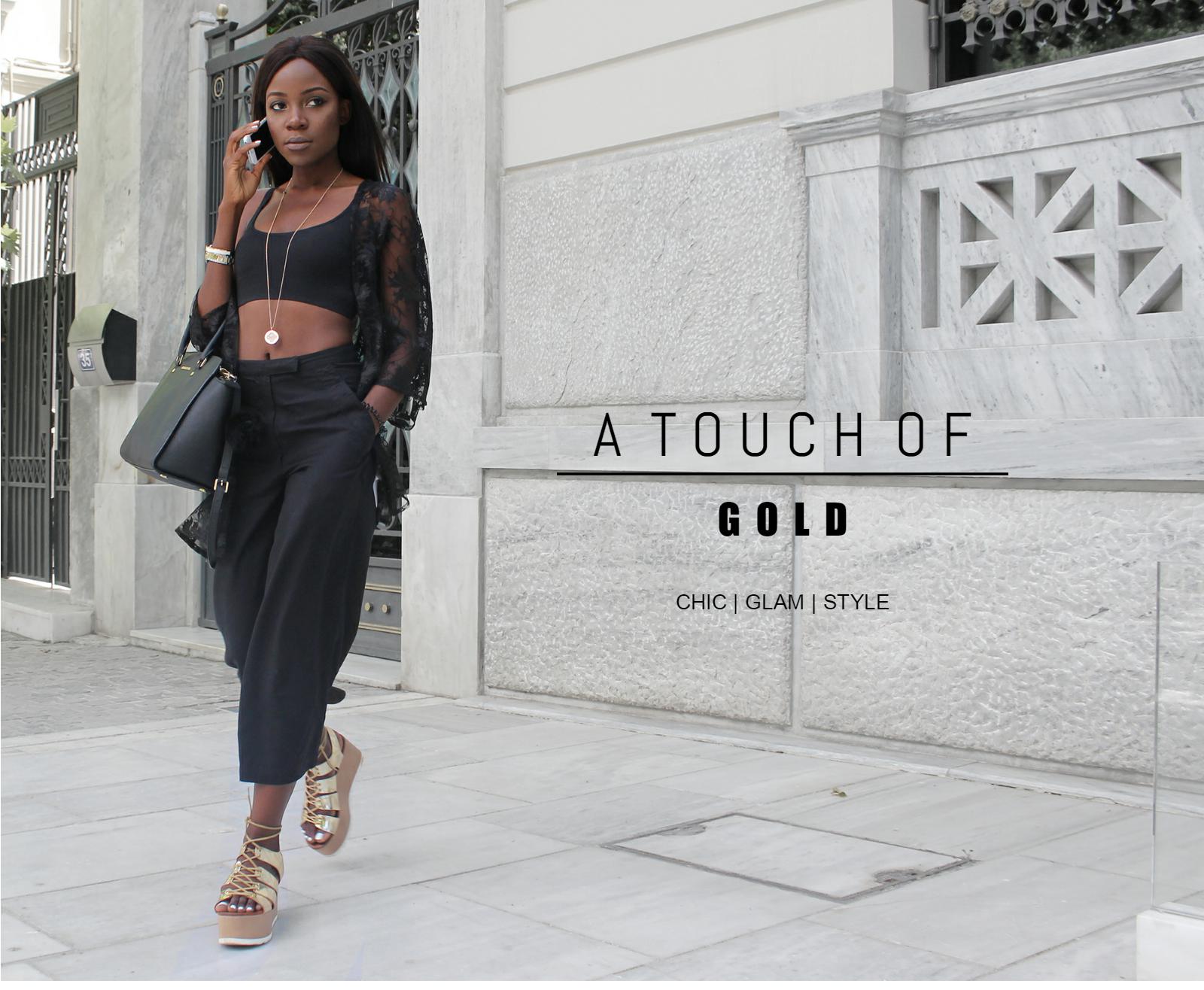 I think we can all agree that gold jewelry and accessories work so well with an all black outfit. It can instantly upgrade your style making it look more sophisticated.
Gold jewelry can be worn in both casual and formal occasions making it always a popular choice when it comes to accessorizing. The only thing to keep in mind when wearing gold jewelry is not to over do it. Keeping your look uncluttered is very important. If you're wearing several pieces at once, none of them will be able to stand out. You don't need to stick to only gold jewelry. Shoes and handbags are also a fabulous way to add some of these hues to your attire.
I opted for an all black combo pairing my culottes with a simple crop top and layering with this gorgeous lace kimono. The look on it's own is okay but to give it that extra oomph, I decided gold was the best option. Not just jewelry but shoes as well.
What do you think of my look?