Another major 90's trend that seems to have made a full-on comeback is : biker shorts. Yes, these spandex-looking, ultra comfy and surprisingly easy to style shorts are here to stay. And no, you don't need to take part in the Tour De France to rock them. 
This is one of the trends that divides and conquers. When it initially launched, most people were definitely on the "no" camp and now it has turned even the hardest critics into the biggest fans. If you're still on the fence about these shorts or have no clue how to style them, fear no more because I have a few easy tips to make biker shorts part of your everyday wardrobe.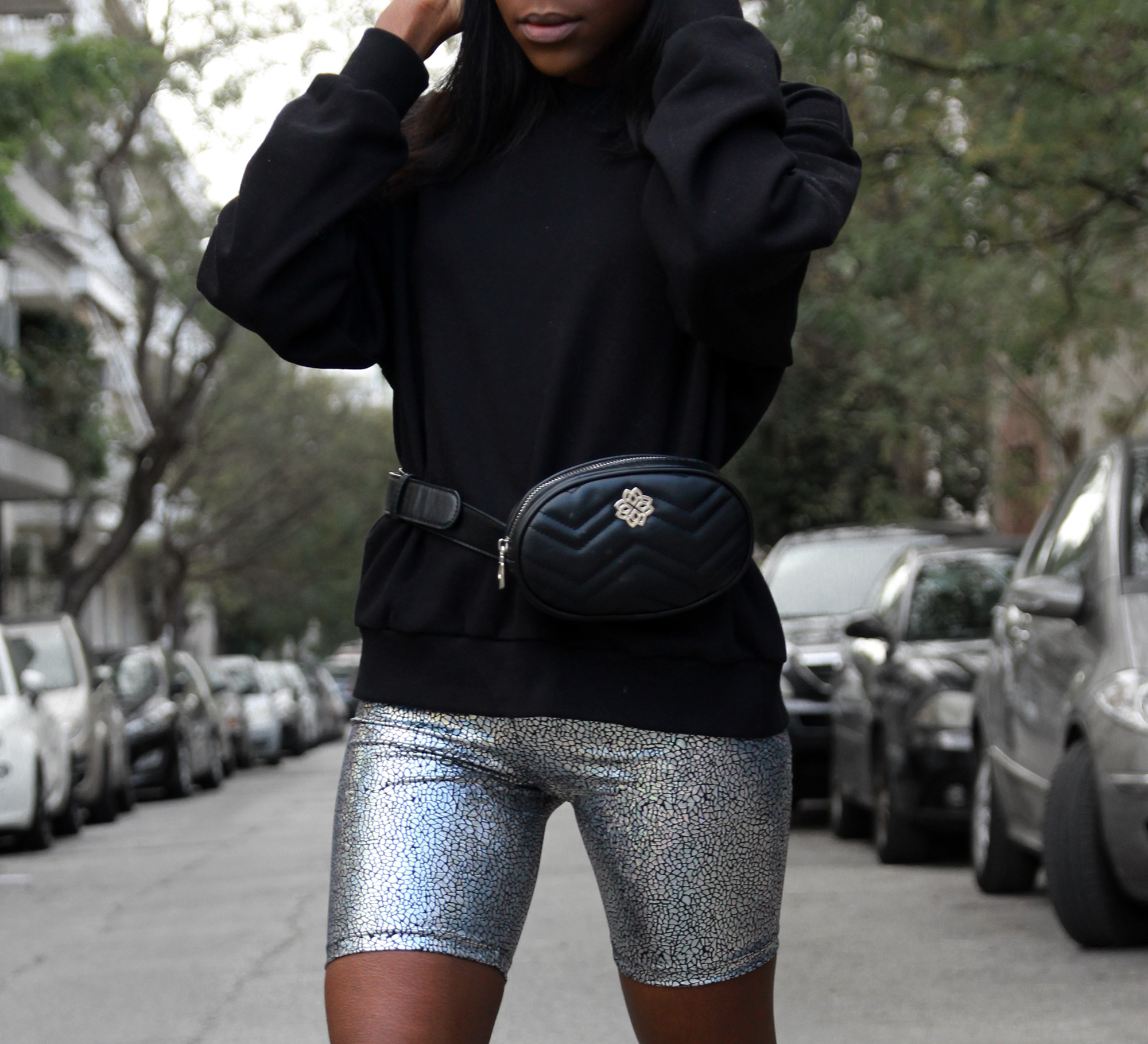 HOODIES/SWEATSHIRTS AND TEE's
This trend is something that can be worn as either easy casual or cool chic … One of my favourite ways of wearing these shorts is paired with oversized sweatshirts or tees and waisted hoodies for a chill, totally laidback look. If you feel like a sack of potatoes in your oversized hoodie simply add a belt bag to accentuate your waist.
BLAZER
Another great way to war them is with blazers. This ultra sleek look can be paired with either sneakers or heels for a more streamlined appearance. Accessorise with a small bag or again with a waist belt if you want to emphasise your curves.
SWEATER AND BOOTS
Yeah you heard that right. With boots. Cycling shorts work surprisingly well with a pair of boots and a snuggly warm sweater. Now that we are officially in the winter, this combo is the perfect way to style them without looking out of season and place. Go for combat boots a la Dr.Martens for a military chic style and layer with an oversized coat and a beanie over your head.
What's your favourite way of styling them?
SHOP THE LOOK

MY LOOK
BIKER SHORTS | SunSetGo
SWEATSHIRT | Cheap Monday
BEANIE | Cheap Monday
SNEAKERS | Vans
BELT BAG | Migato