I know, Iknow! I have been a terrible blogger lately. I haven't posted here in ages. I was more active on Instagram though ( @chic_glam_style ). Does that count? I do apologize however for disappearing on ya guys. I promise to try be more consistent ( pinky promise ).
Summer is officially over and fall has just begun. The numero uno problem here is : what the heck are you supposed to wear during this transitional period? Well basically this the timeto bring out your light jackets and cardis, sweatshirts and ankle booties. Mix n match them with summer staples such as tee's and shorts and skirts ( sans stockings if it isn't below 18-20 C yet ). Sneakers, mules, loafers, rain boots, oxfords are the type of shoes you should go for.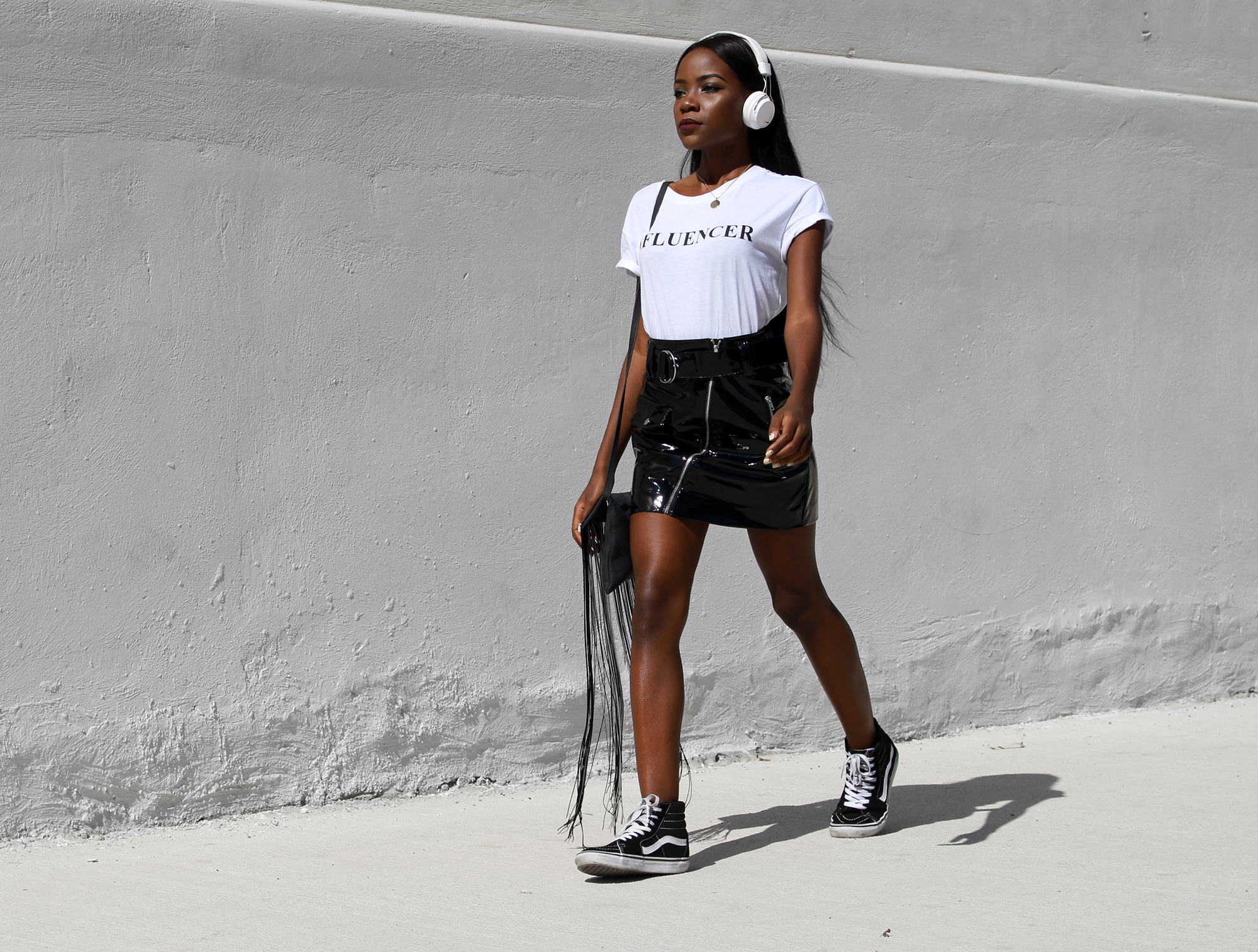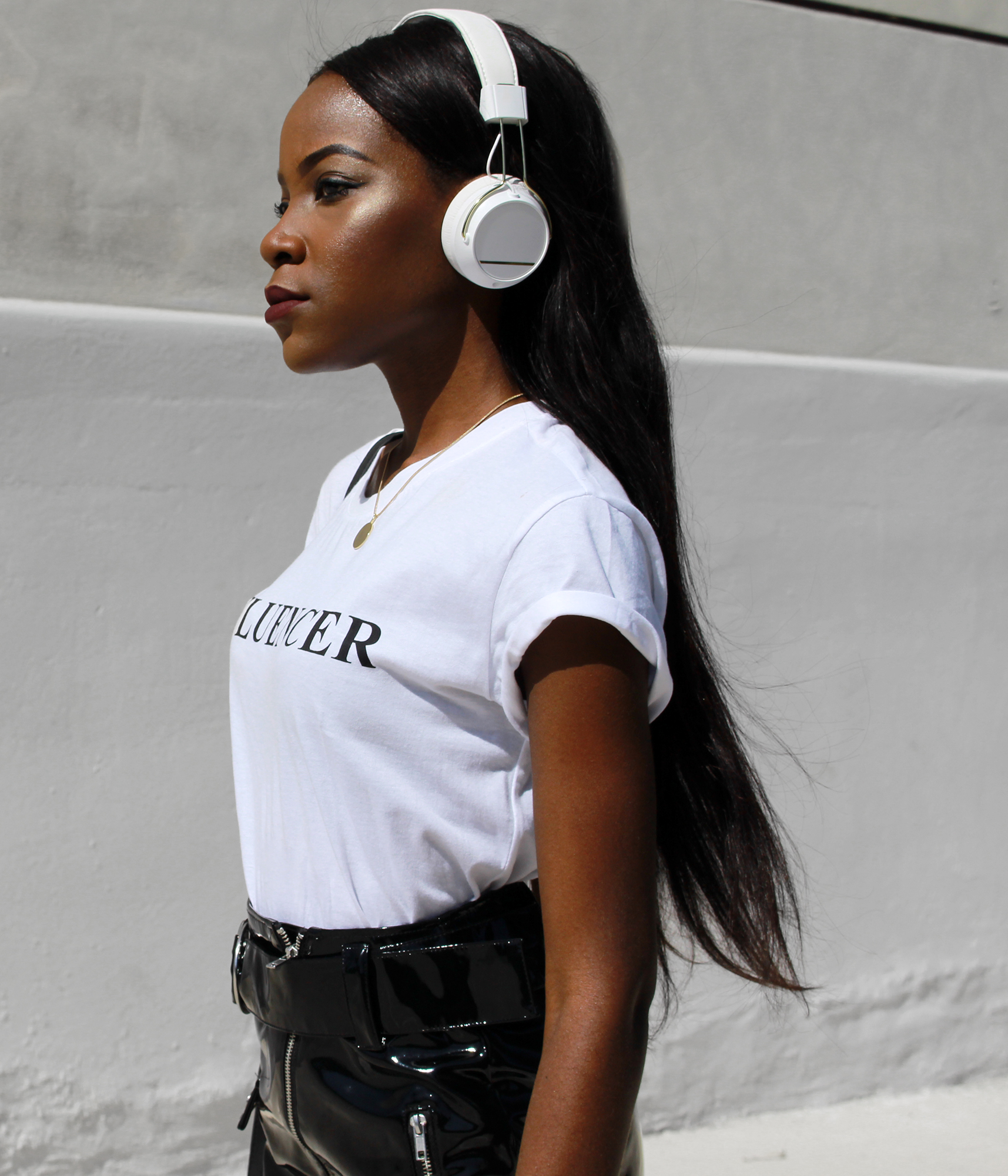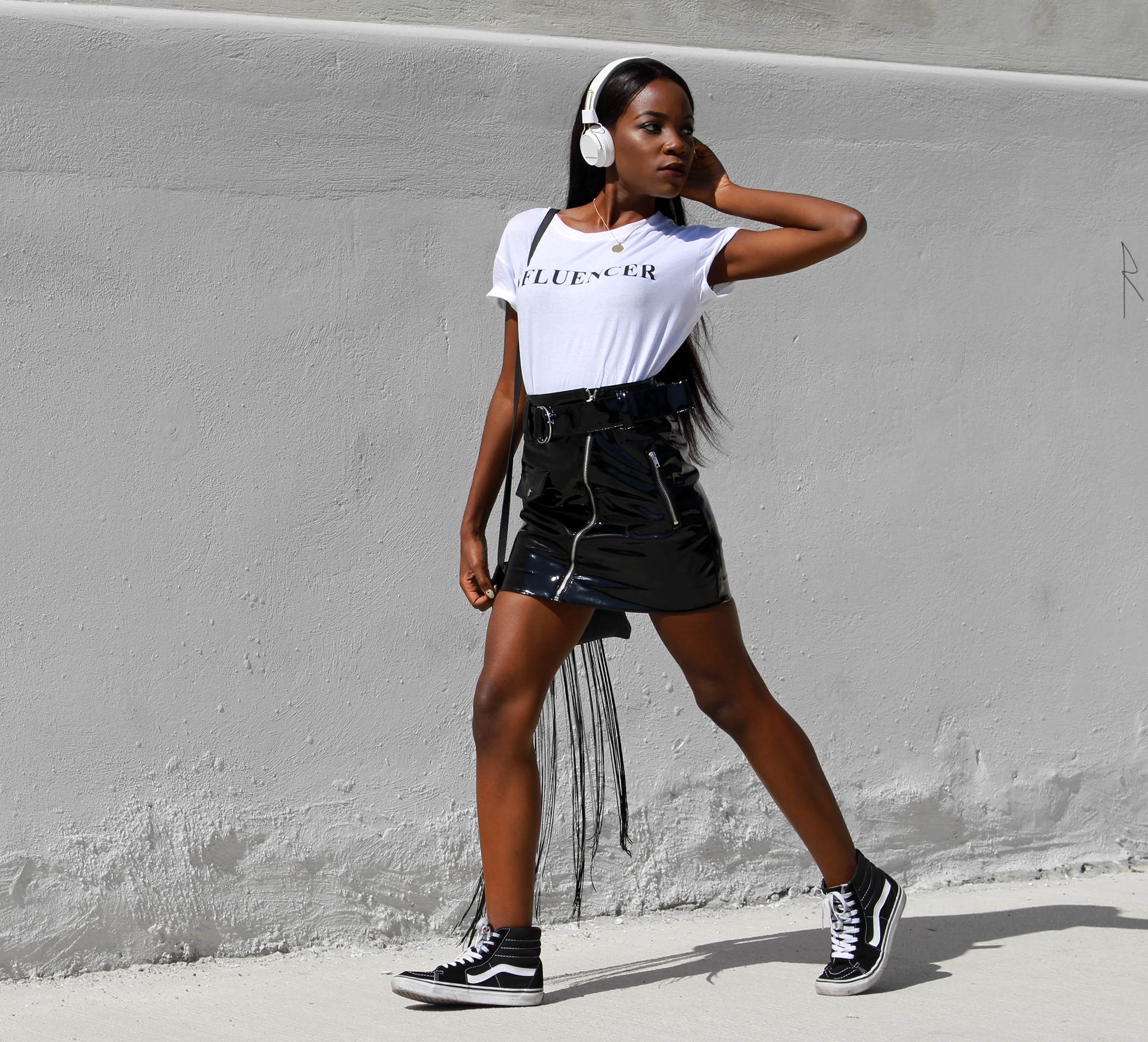 I opted for this cute vinyl mini skirt ( take note : vinyl and metallics will be everywhere this season. ), a simple logo tee and hightop sneakers. The outfit itself is simple yet effortless, but I would say the "centerpiece" of this look are my heaphones. Yeah, you heard right! My uber stylish headphones complete my city chic look and bring sweet music to my ears. Ever heard of Sudio Sweden?
Sudio  is a Swedish lifestyle brand of elegant earphones with sophisticated and minimal scandinavian design, located at the center of Stockholm in Sweden, and their products are sold all over the world with free shipments online and in stores in 20 countries. I was gifted this cute pair of headphones. I love their design and the wireless feature. The sound could use some improvement but overall they're great.
The Sudio Regent headphones are a  pretty decent pair of headphones with great aesthetics, good noise isolation, style, comfort, functionality and durability that sound great and have remarkable battery life.This pair of minimalist looking headphones can be a good accessory to your overall fashion outlook.
These headphones are a little pricey. Fear not! I wouldn't leave you like that! I have a special  15% DIsount Code for a limited time only. Enter : CHICGLAMSTYLE upon checkout to receive 15% off when you order these beauties. Also note that they ship express worldwide.  
SHOP THE POST ( SIMILAR )

MY LOOK
SKIRT | H&M
TEE | Bershka
NECKLACE | H&M
SNEAKERS | Vans
xoxo,
Stay Chic, Stay Glam