It's the color that's always there for you. In good times and bad times, black never disappoints. It's mysterious, fascinating, flattering and classic. But what about it being boring. Truth be told ,just because it is such an easy color to wear doesn't mean everyone gets it right. By "get right", I mean "avoid get boring".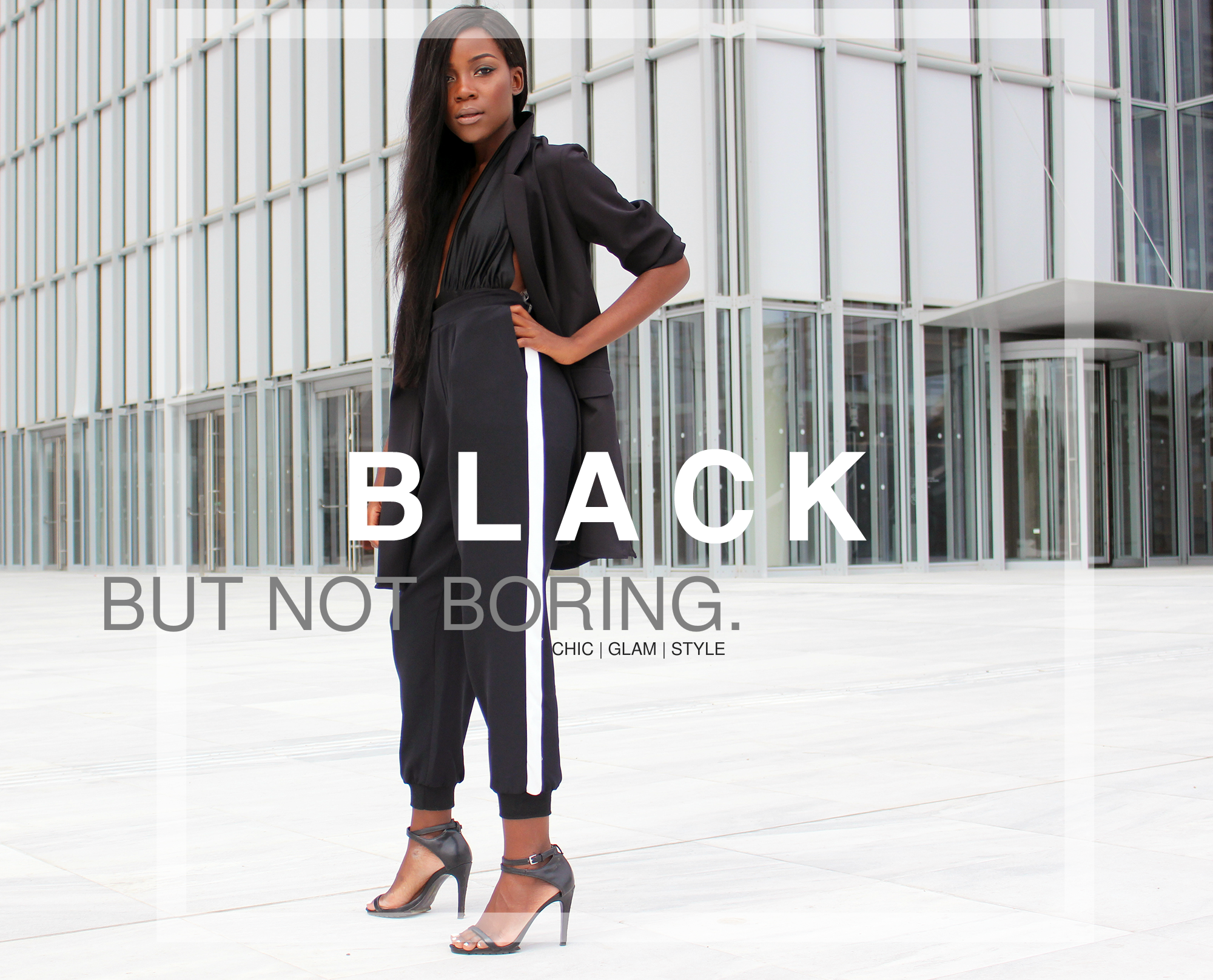 Most of you that have been following my blog know that my go-to outfits are black. Most of my wardrobe is black. I am obsessed with black. I think it's such a sleek, chic and sexy color that when done right can make everybody say wow! On the other hand, when done wrong, people might come to you and ask whether you're going to a funeral or if you're depressed. So start taking notes:
-When wearing #allblackeverything mixing textures is the key. Mix leather, cotton, fur, basically different textures together.
-Another styling trick that you should keep in mind is layering. Black looks great layered.
-Play with silhouettes. In today's outfit, I'm pairing my baggy sporty trousers with a bodysuit and then layering with a blazer.
-If you feel like there's too much black going on ( and if the weather is kind enough ) show some skin. A deep V top, a camisole  or trousers that end above your ankle are great examples.
- When it comes to makeup, my opinion is to keep the look natural. But if you want some color on your face then let it be the lips. Don't go for the smokey eyeshadows or dark and heavy eyelids. Instead just focus on the lips.
-To finish off the look, add a pair of sexy heels. Whether we wear them or not, heels can instantly transform an outfit.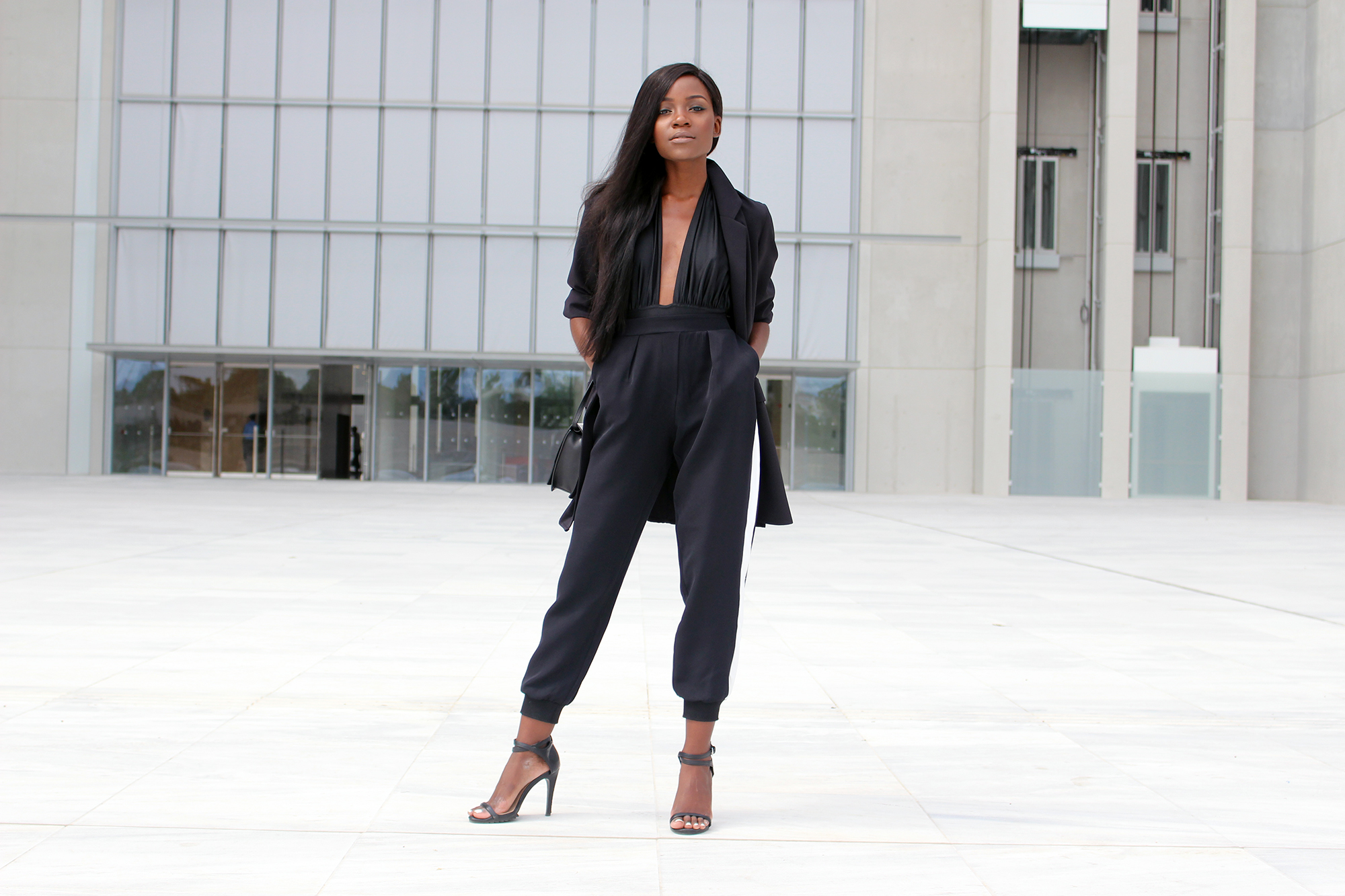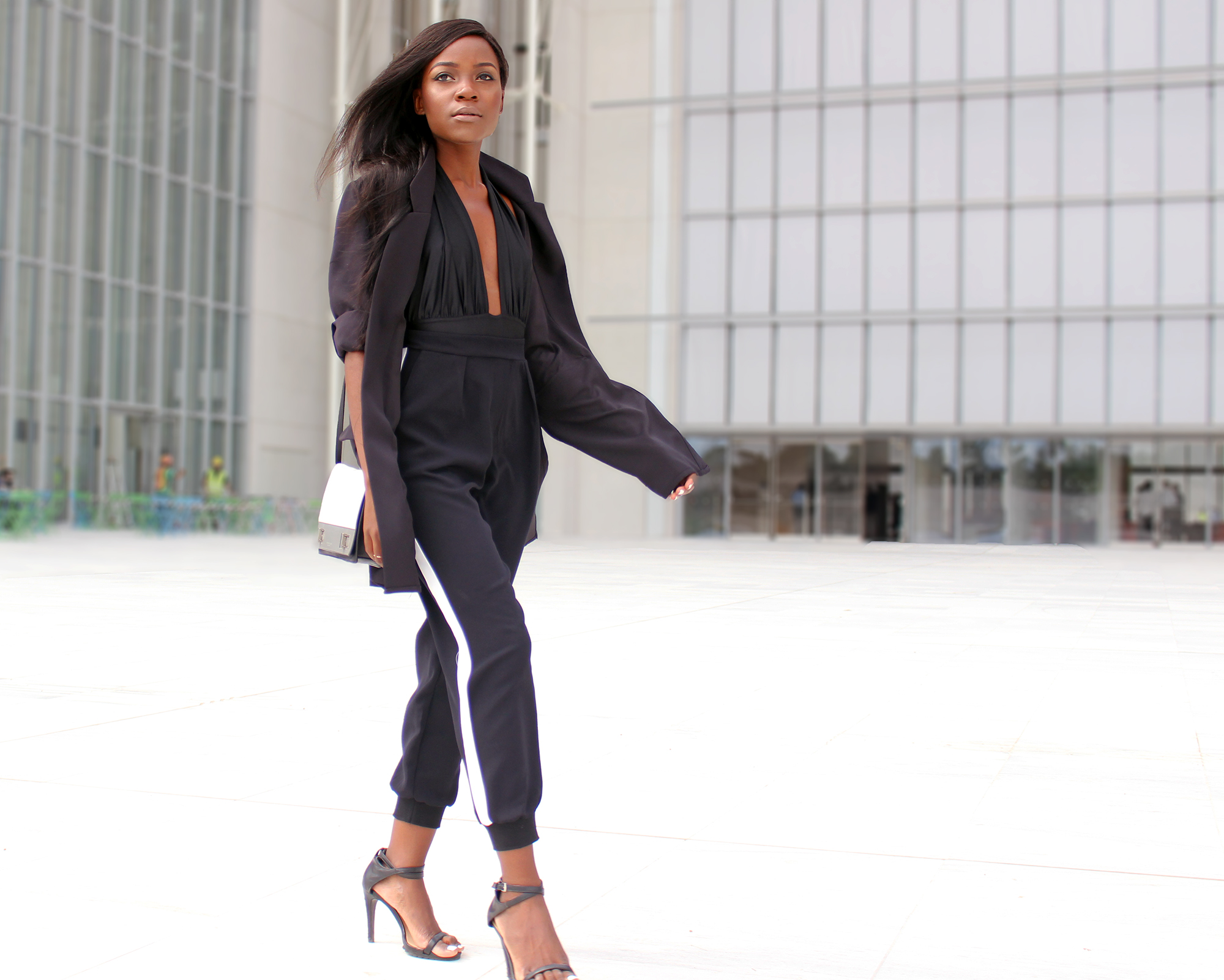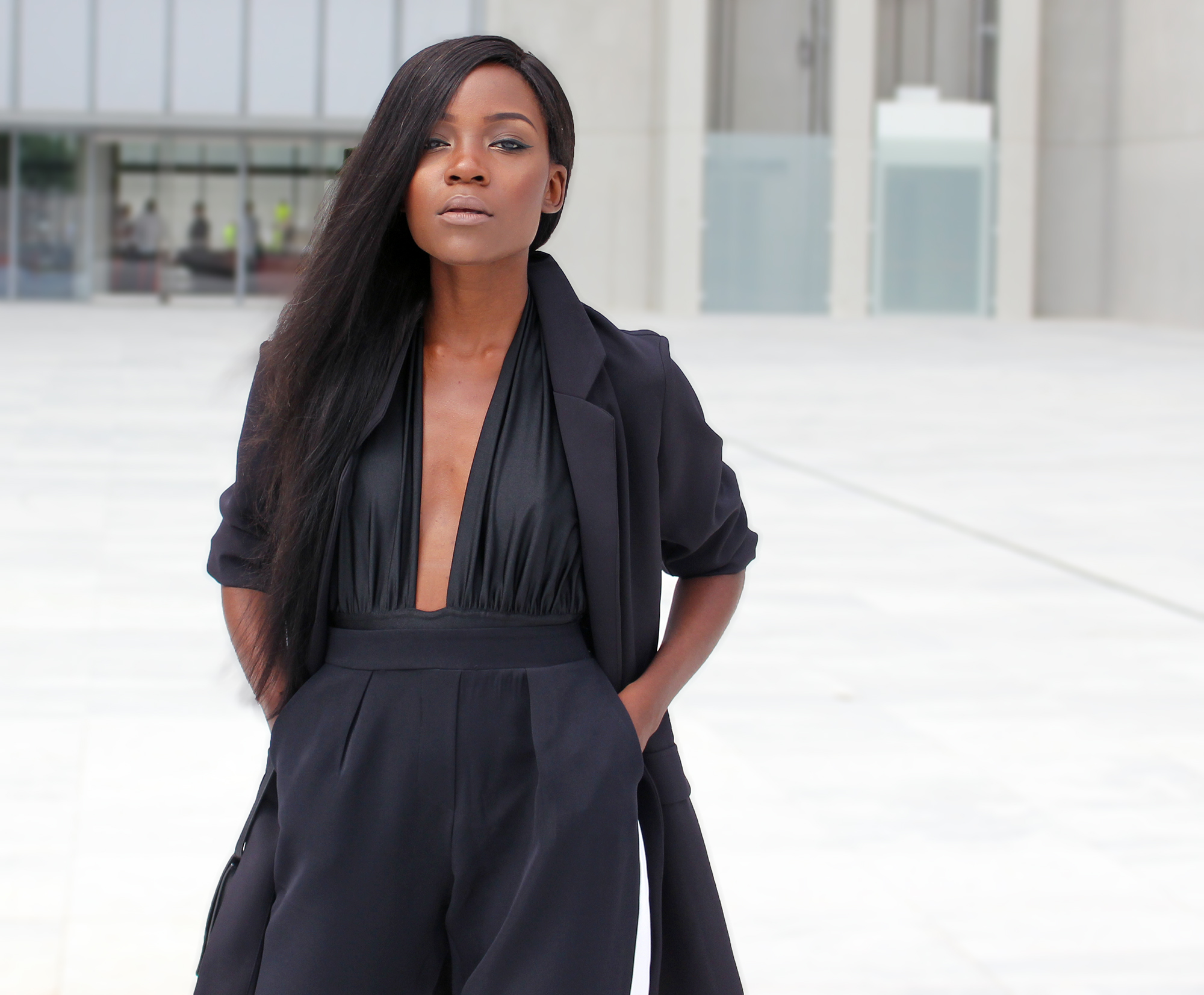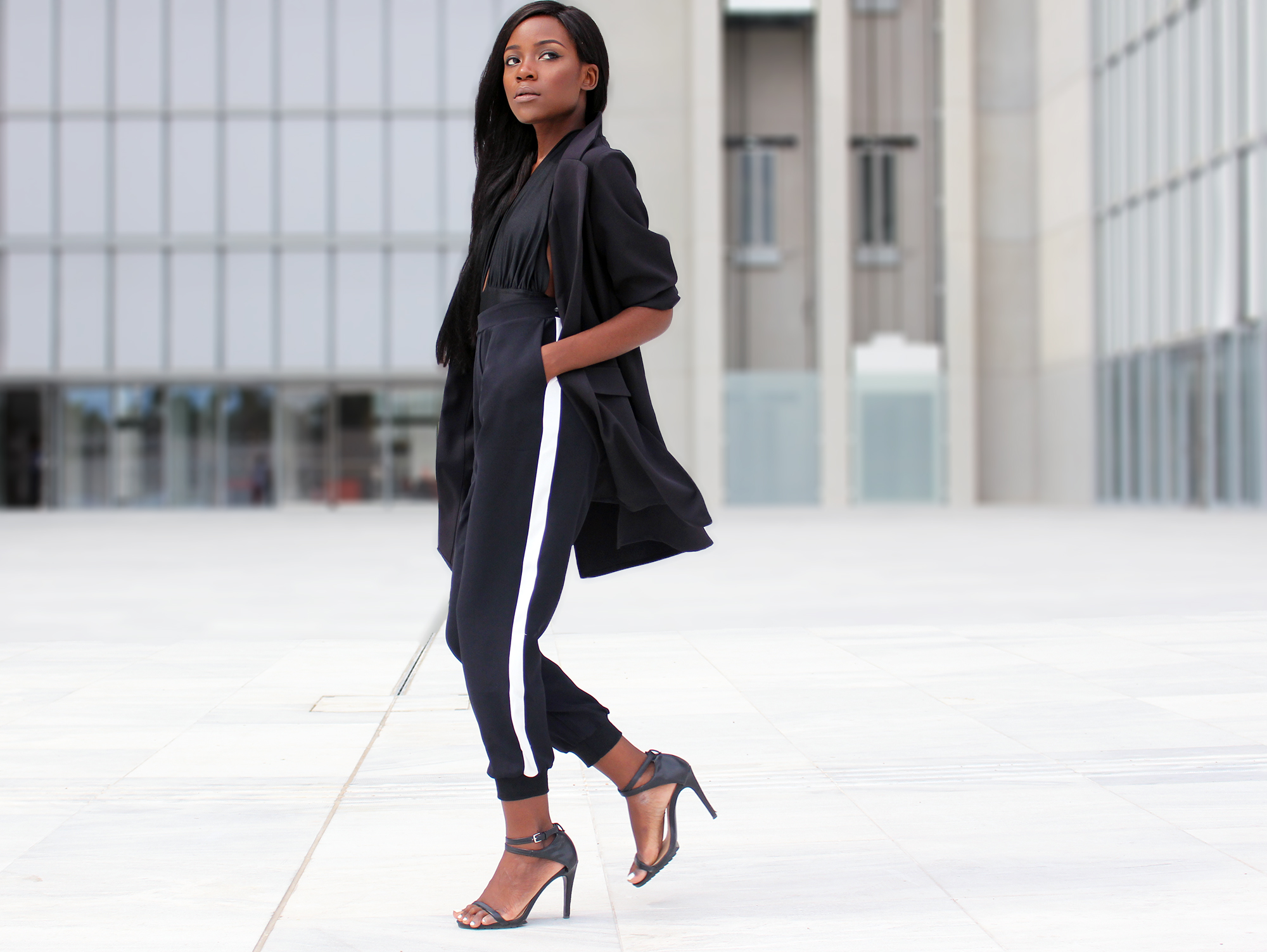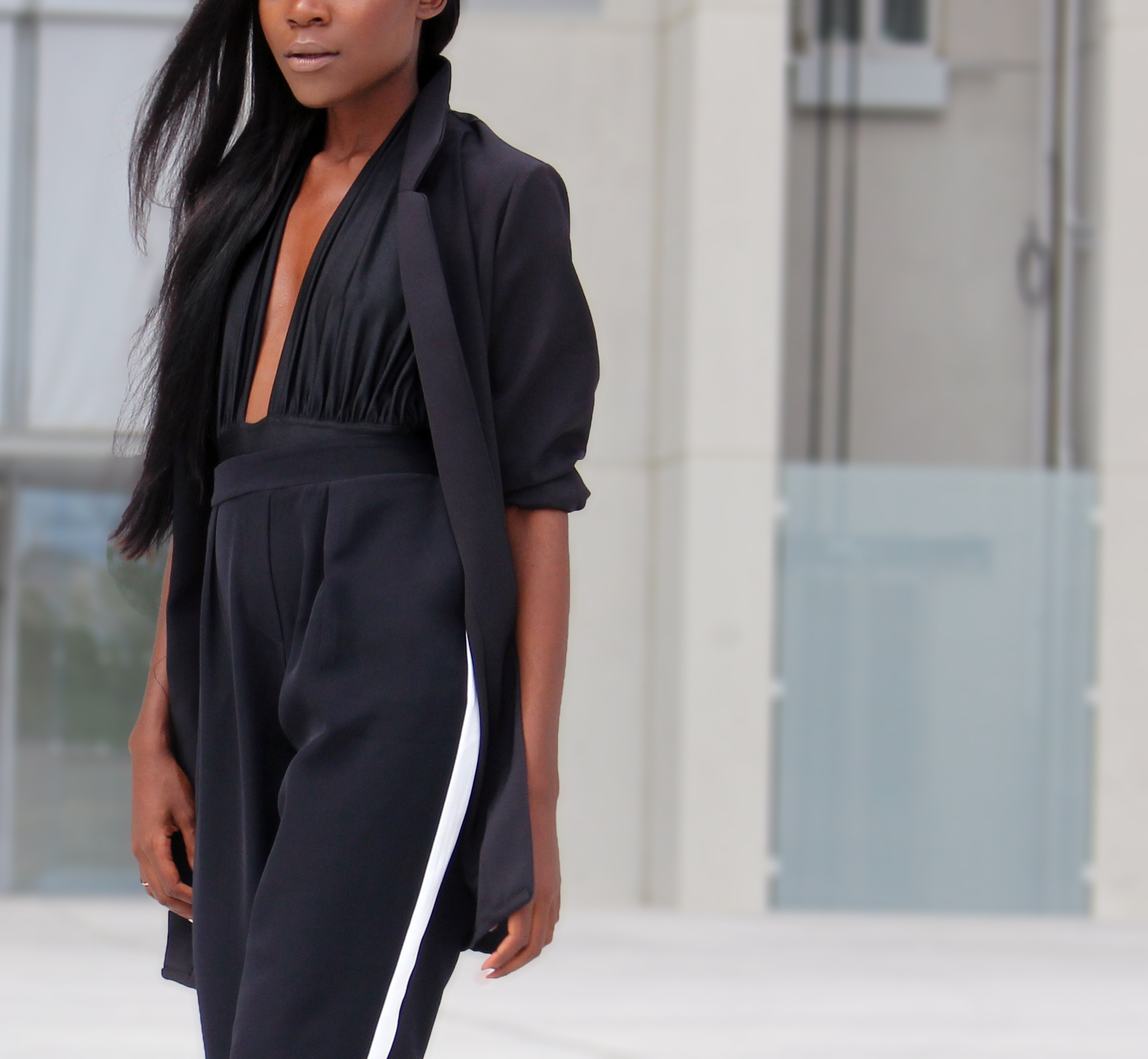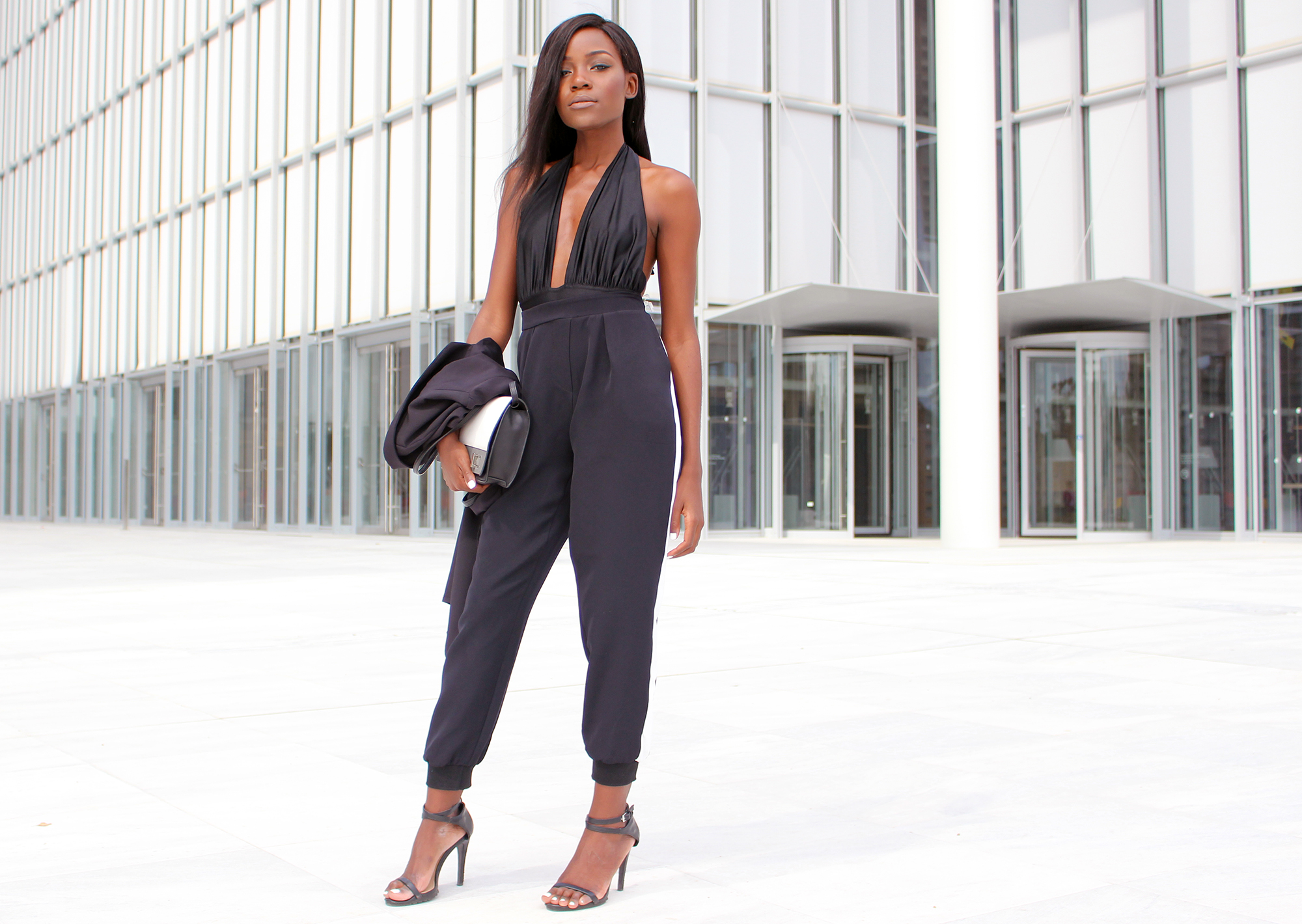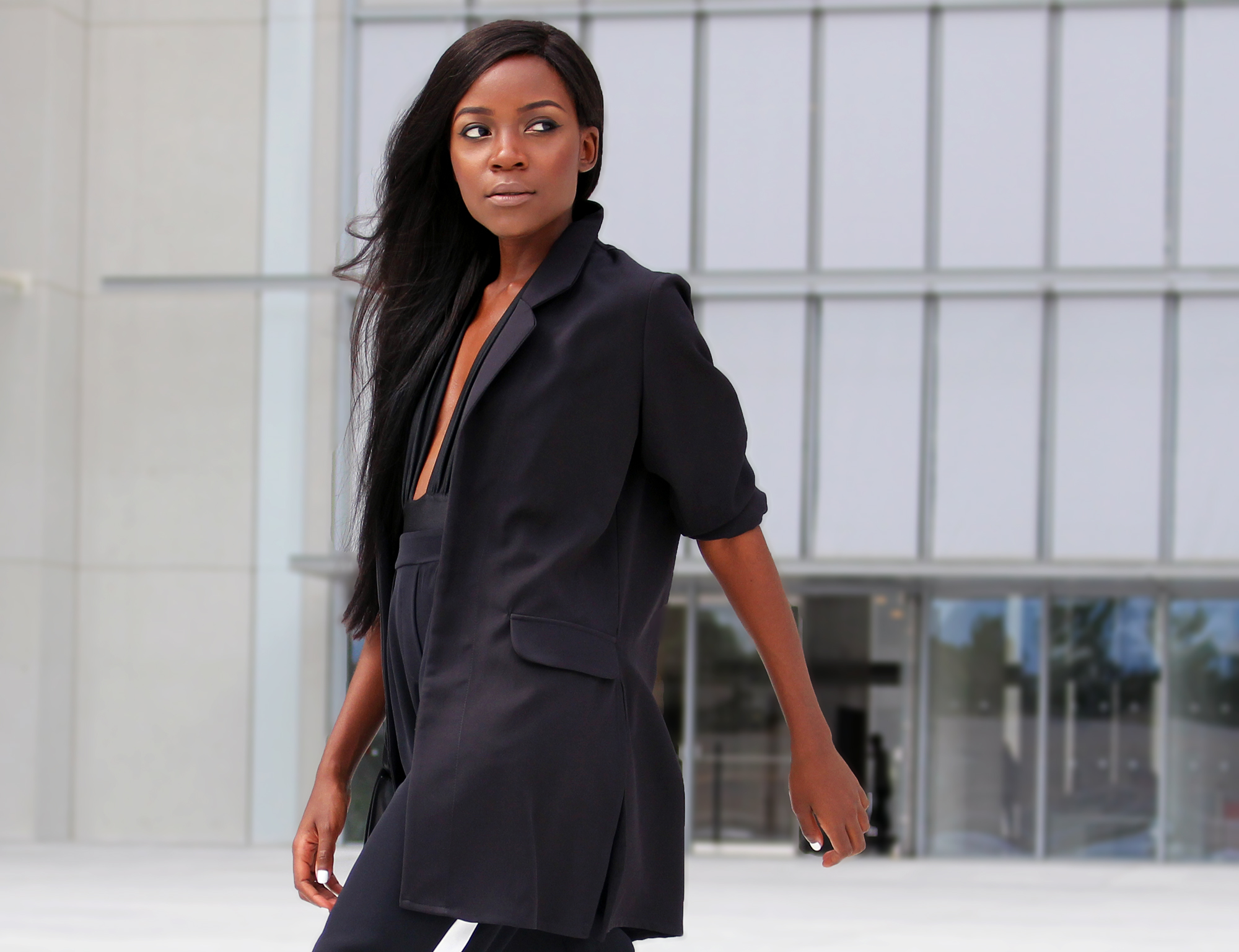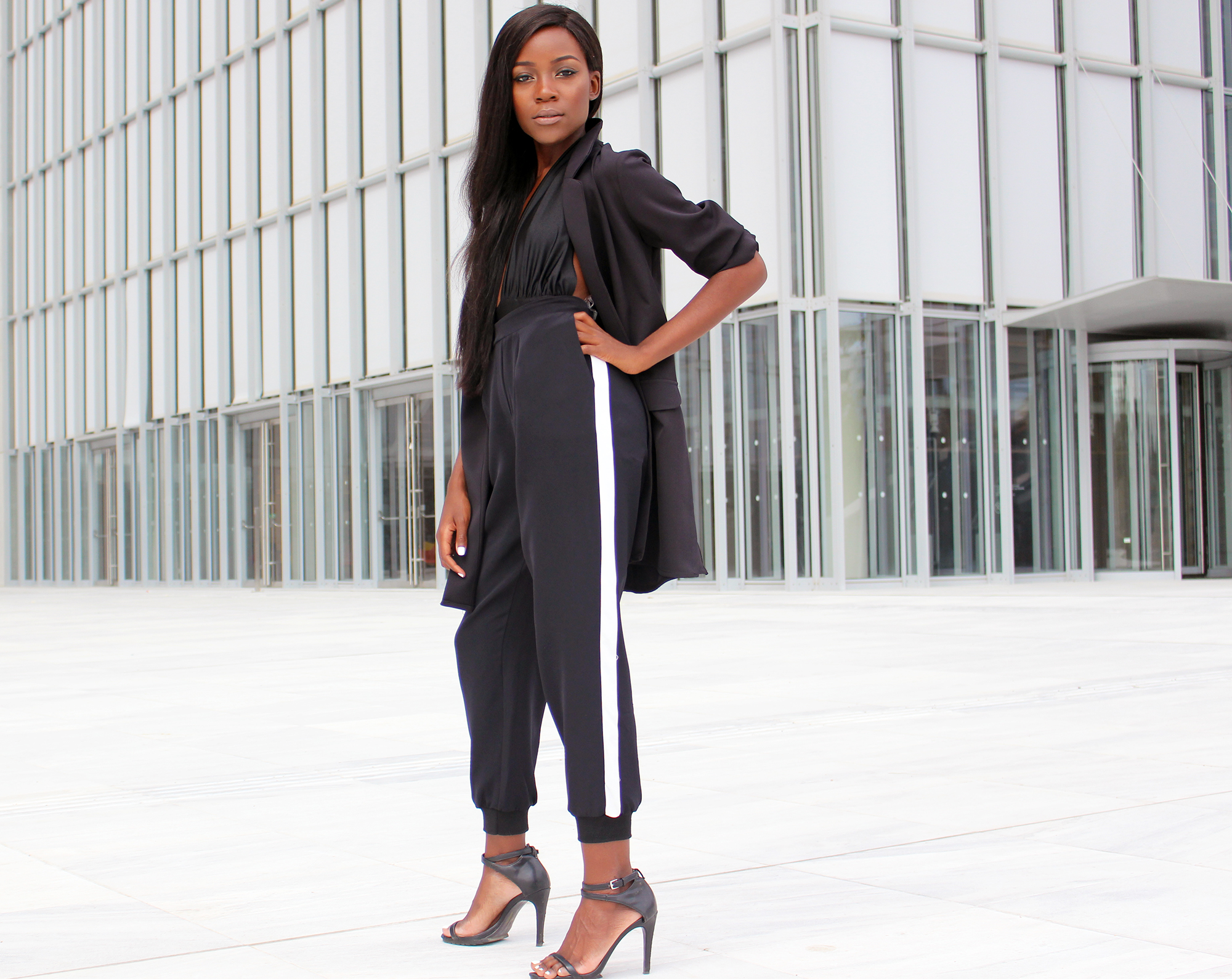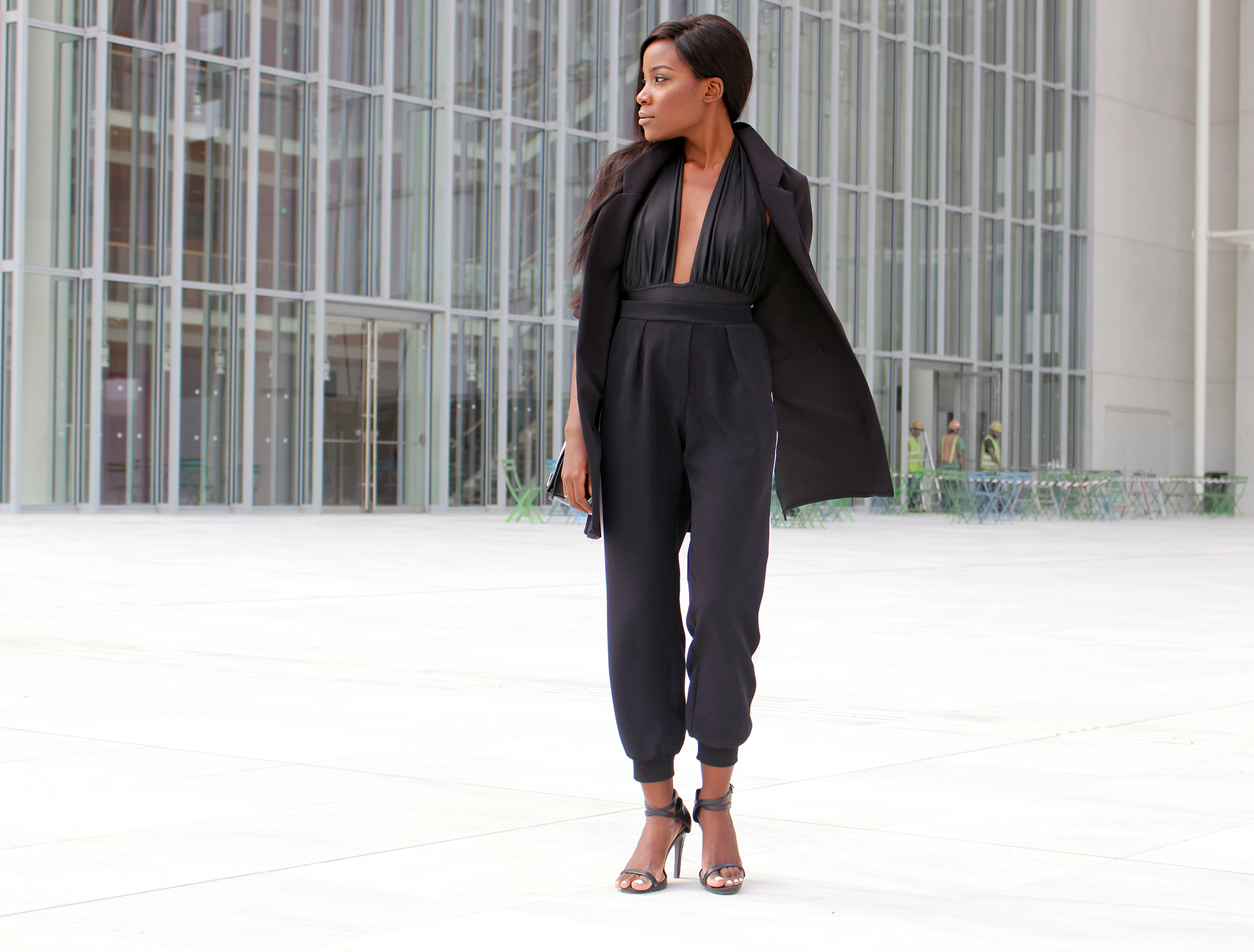 BODYSUIT | No Stress
TROUSERS | No Stress 
BLAZER | No Stress 
xoxo,
Stay Chic, Stay Glam