Hey loves!
Today's post will be a bit different. I was thinking it's about time I did a Q&A. So in the next post, I will be answering some of your questions. Simply ask one question in the comment section and I will choose about 10 questions in total to answer. I think it's a great way to get to know me better.
And I also want to make an exciting announcement. I have finally re-launched Chic Glam Label. In my new online store, you'll find my latest collection of handmade bags ( woven and knitted ). Each bag is unique, carefully crafted and designed to stand out in a totally stylish way! Please check them out! To celebrate the launch, I will be giving a 20% discount which will be available only for a few days. I love all of the bags, but if I had to choose a favorite it would definitely be Ophelia Velvet woven bag in purple. 
Besides the Q & A questions, I'd love to know which is your favorite bag from my new collection? You can see the entire collection here.
And last but certainly not least, my outfit of the day. I wanted to go for something simple but elegant and edgy at the same time. The simple part has to be the blazer, elegant my grey ribbed flirty dress and my boots give my outfit the edginess. I also added some arm candy, a statement cuff and bracelet to finish off the look.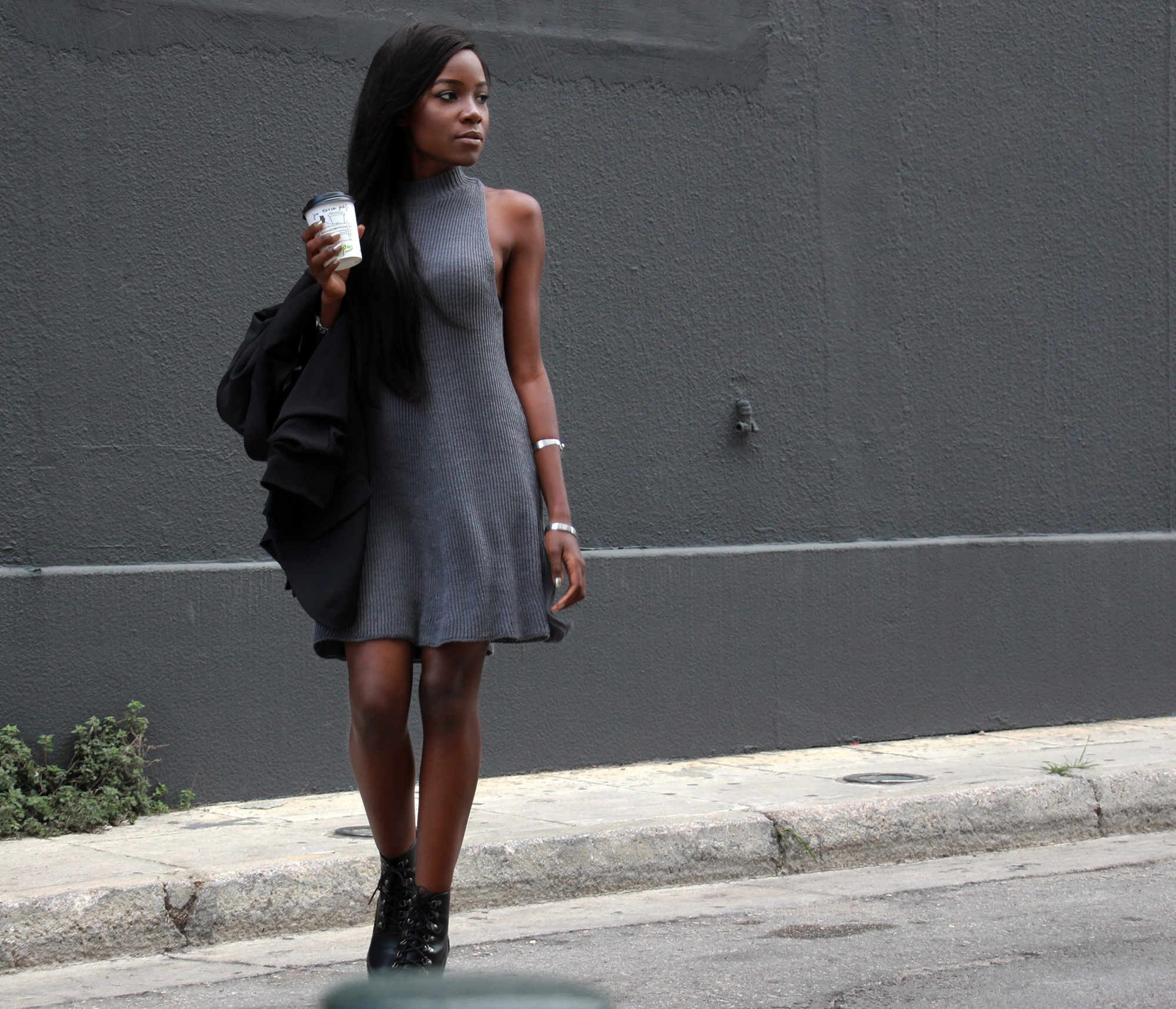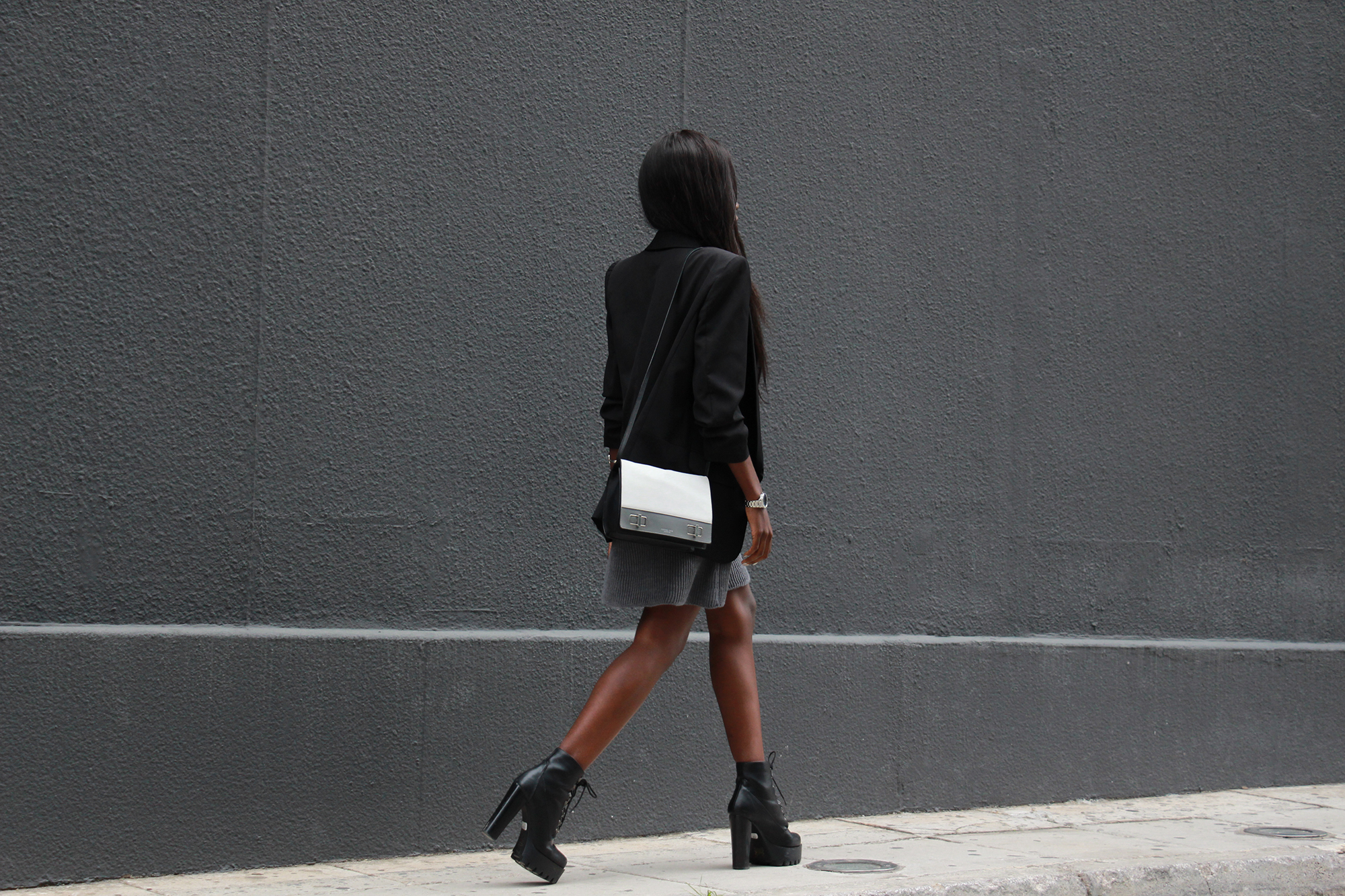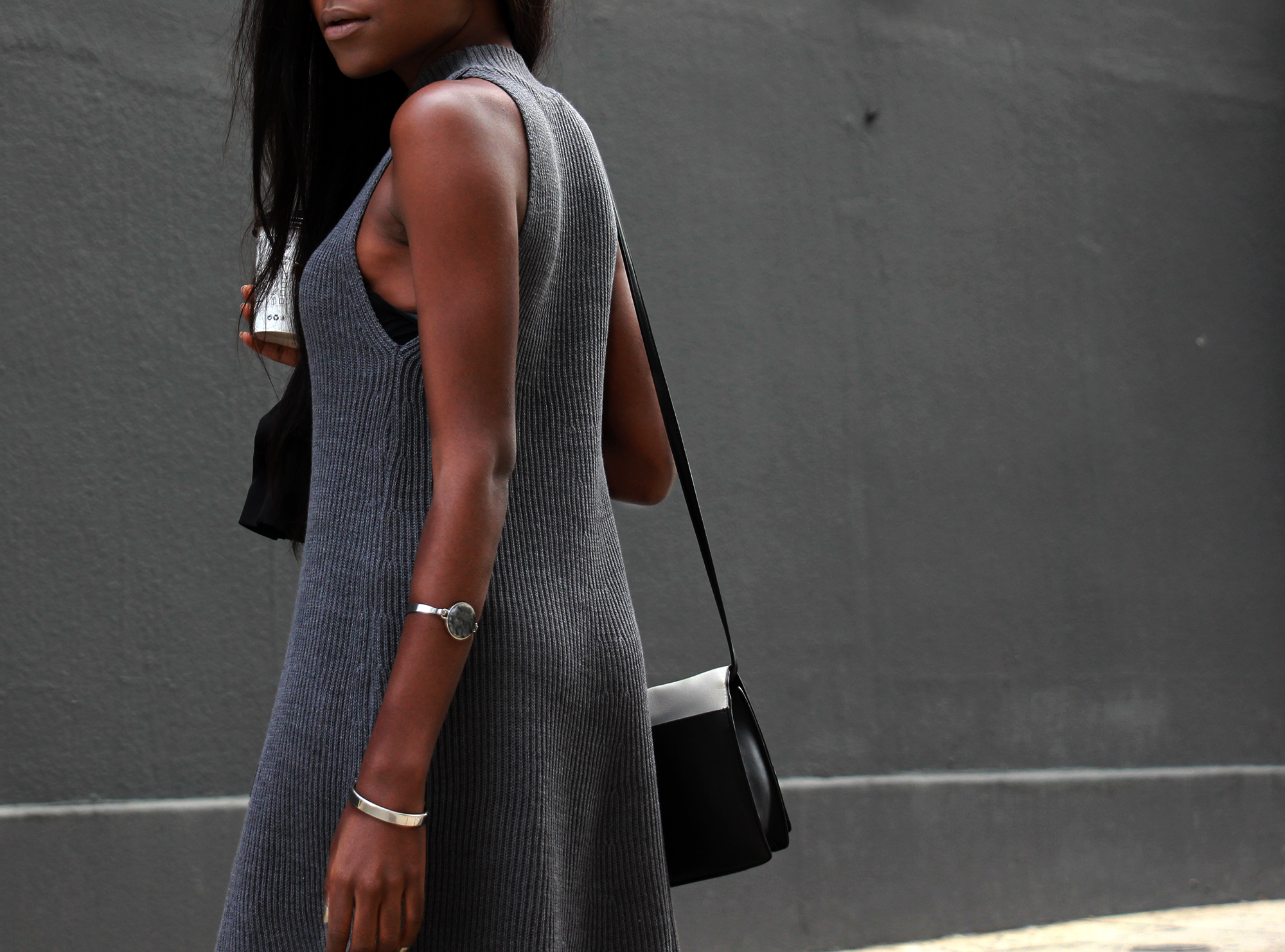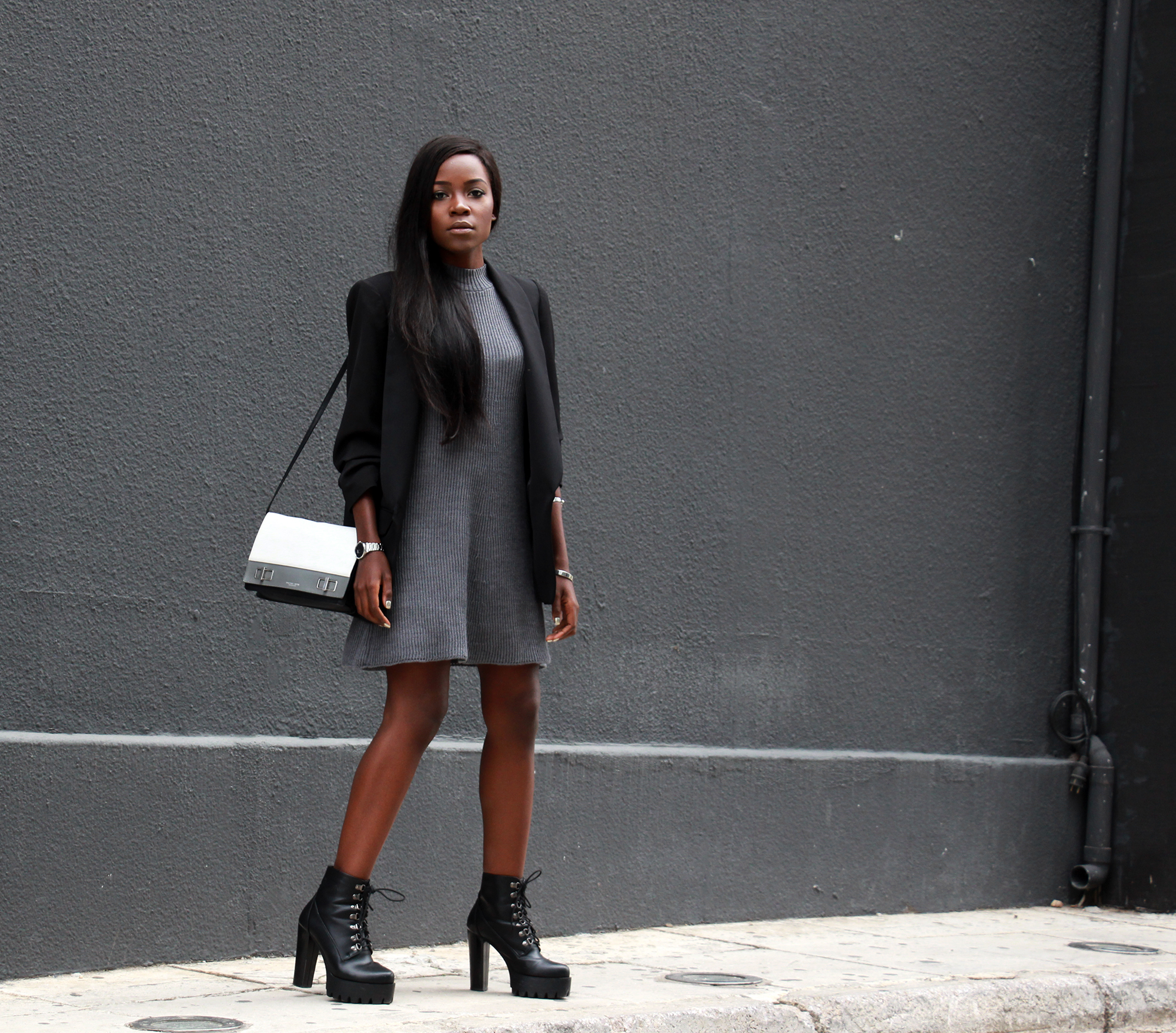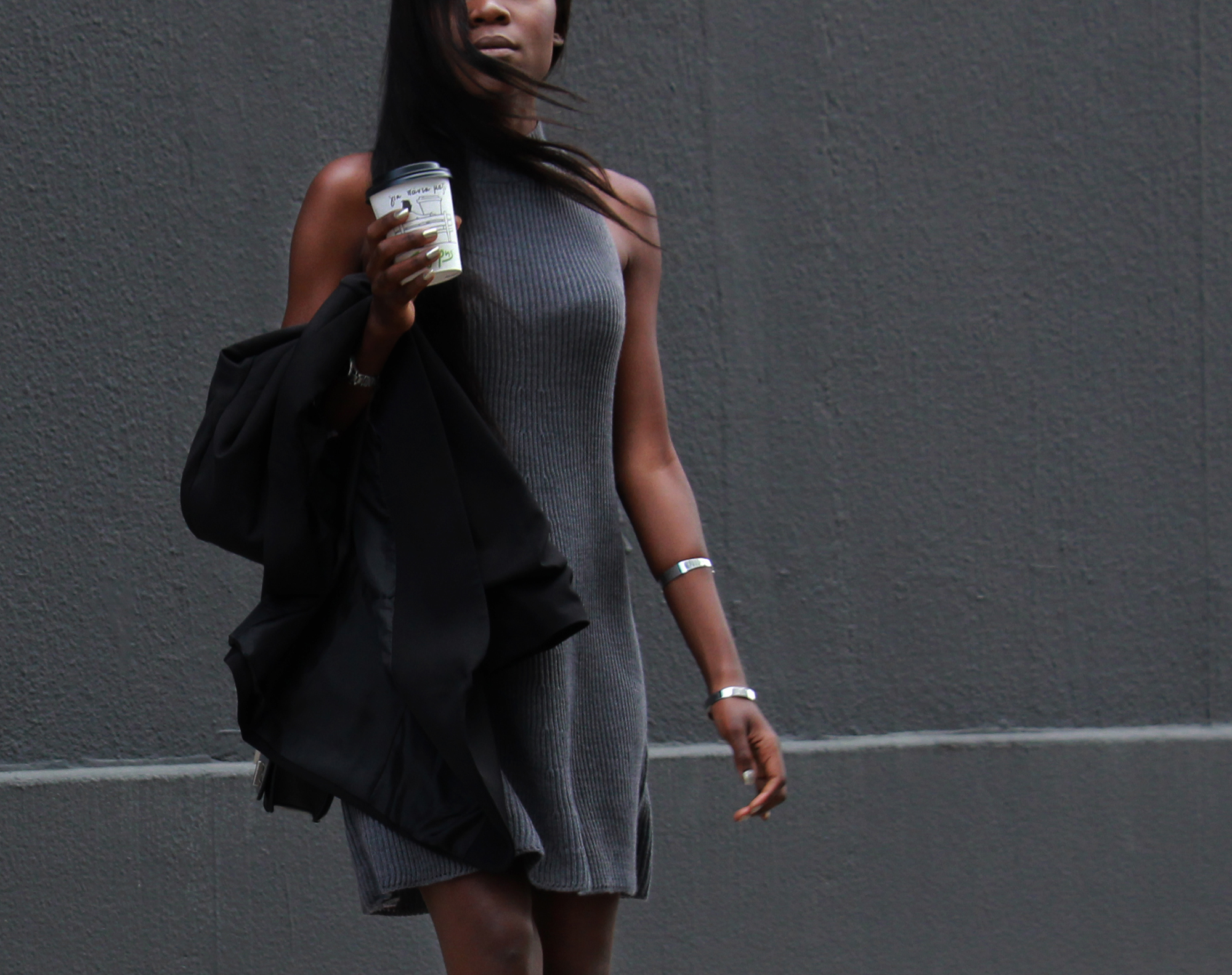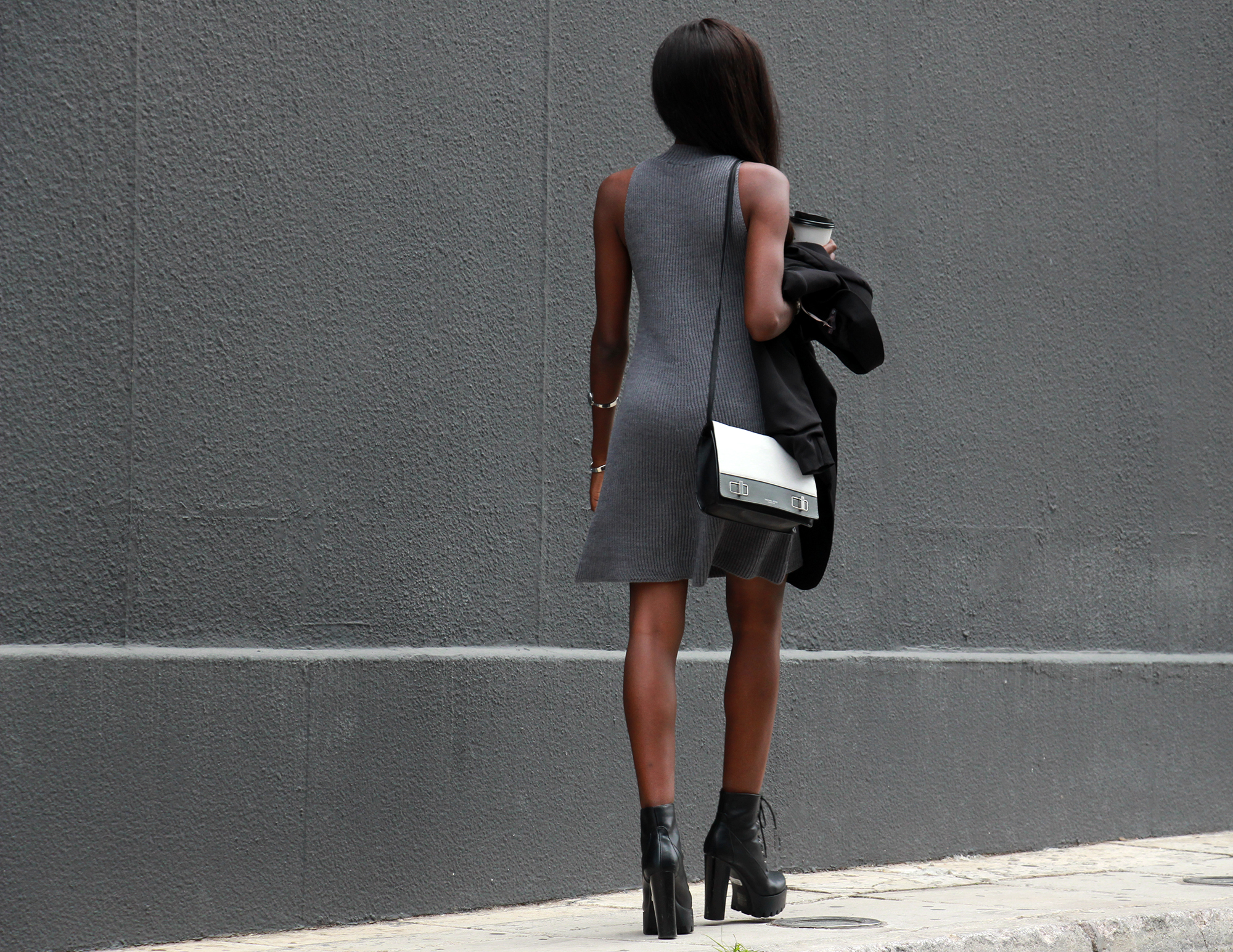 BLAZER | No Stress
DRESS | No Stress
xoxo,
Stay Chic, Stay Glam