Vinyl is suddenly everywhere. This high shine fabric has quickly become the cool alternative and you can find it in skirts, trousers, dresses, coats. Basically anything. Vinyl is the new leather.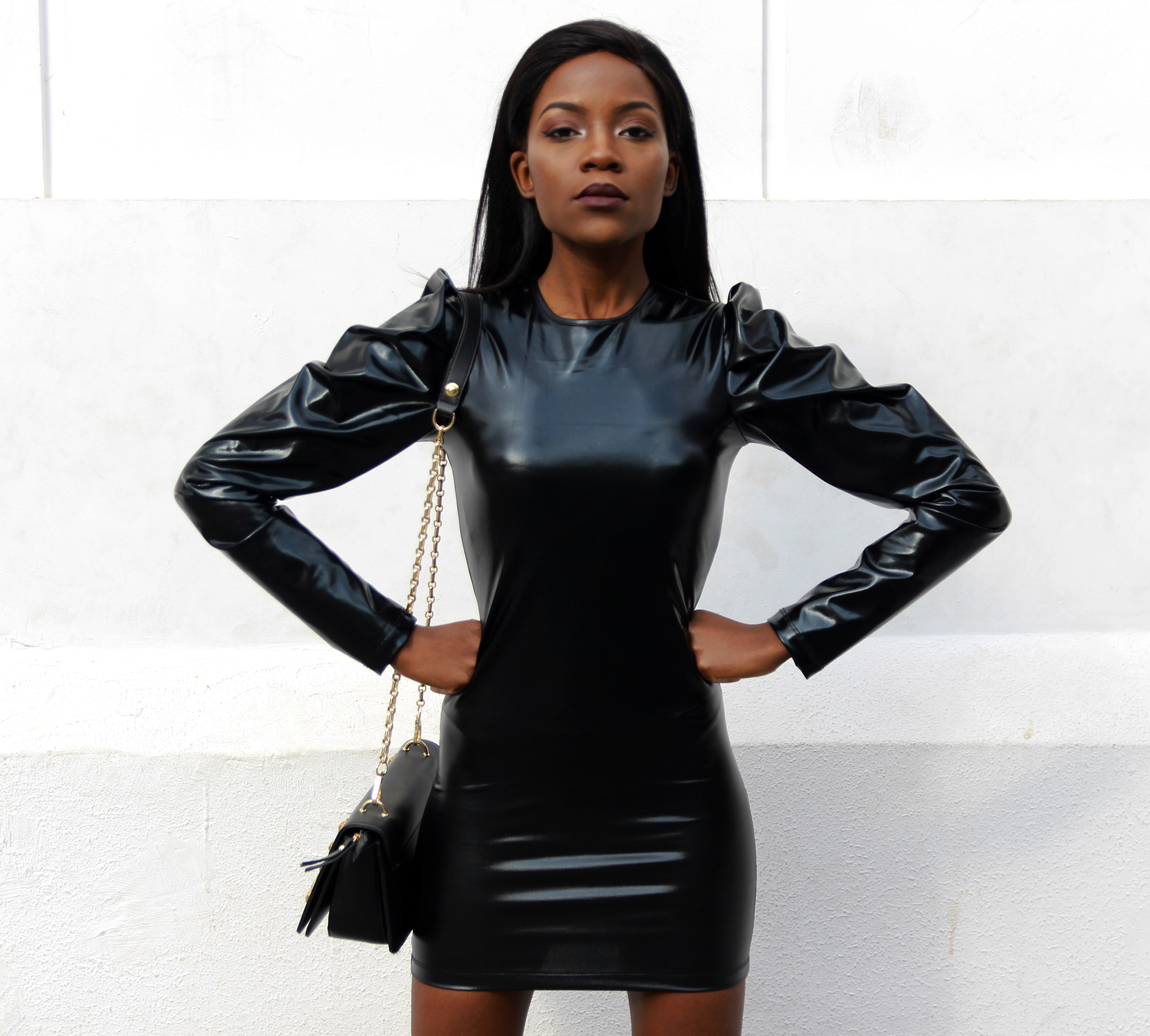 Unlike leather, vinyl is a bit trickier to style. Going overboard or even finding the wrong piece of vinyl clothing and you end up looking like a dominatrix, Catwoman or even worse a trash bag. So how does one go about this super glossy material?
If you're a vinyl "newbie" stick to black. You might not know what color combinations work for you so black is the safest options. Thank me later.
Pair it with less sexy items like chunky sneakers , oversized sweaters to tone down its "raciness".
Avoid excessive makeup. It looks tacky and cheap. A bold lip is as fas as you can go.
If you are brave enough to go for a vinyl dress, casual footwear is a must. Remember you want to avoid the skimpy look.
And if you tried vinyl and its still too much for you, why not style your outfit with vinyl accessories. A pair of vinyl booties or bag can definitely make a statement and upgrade your look.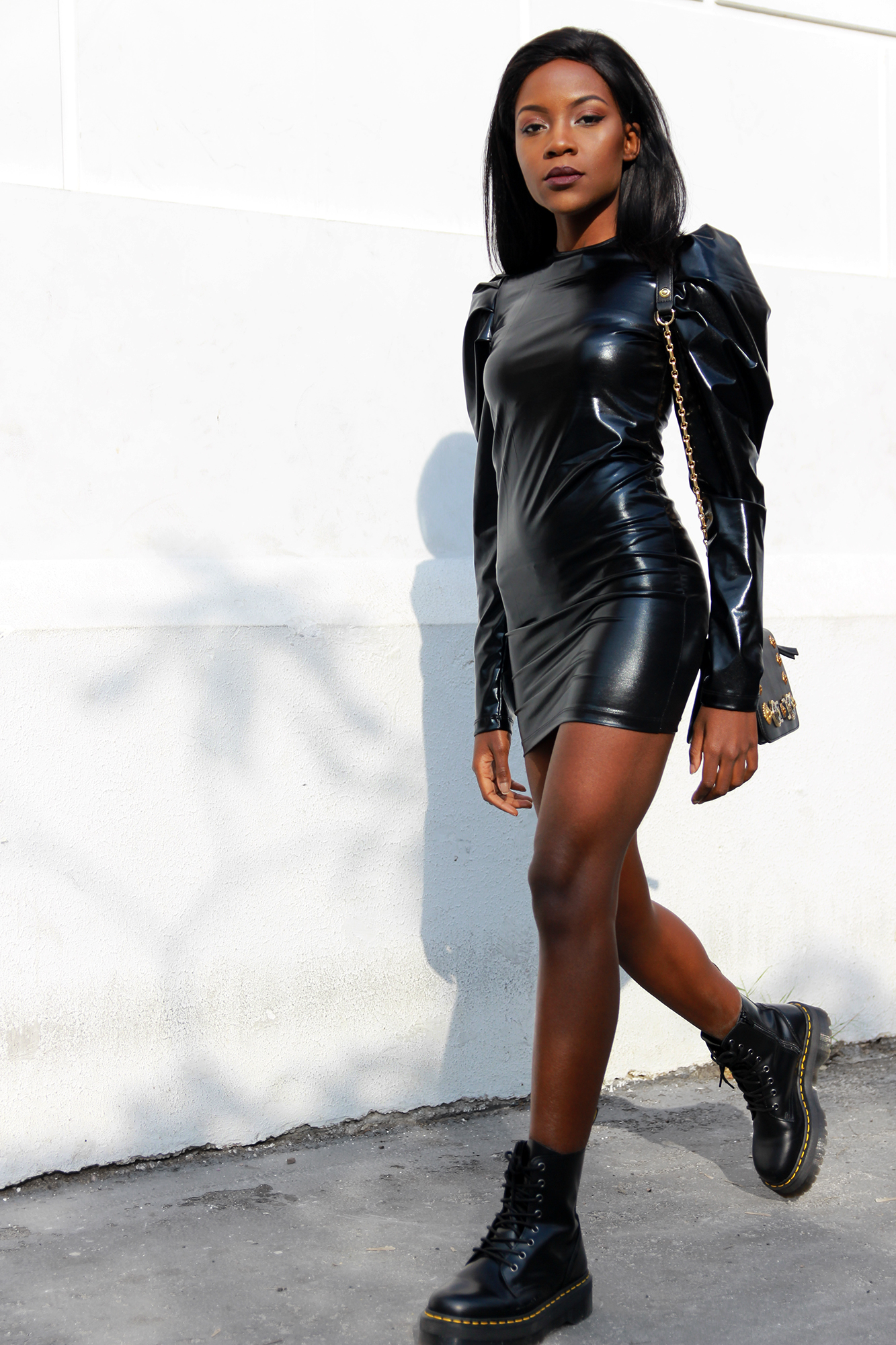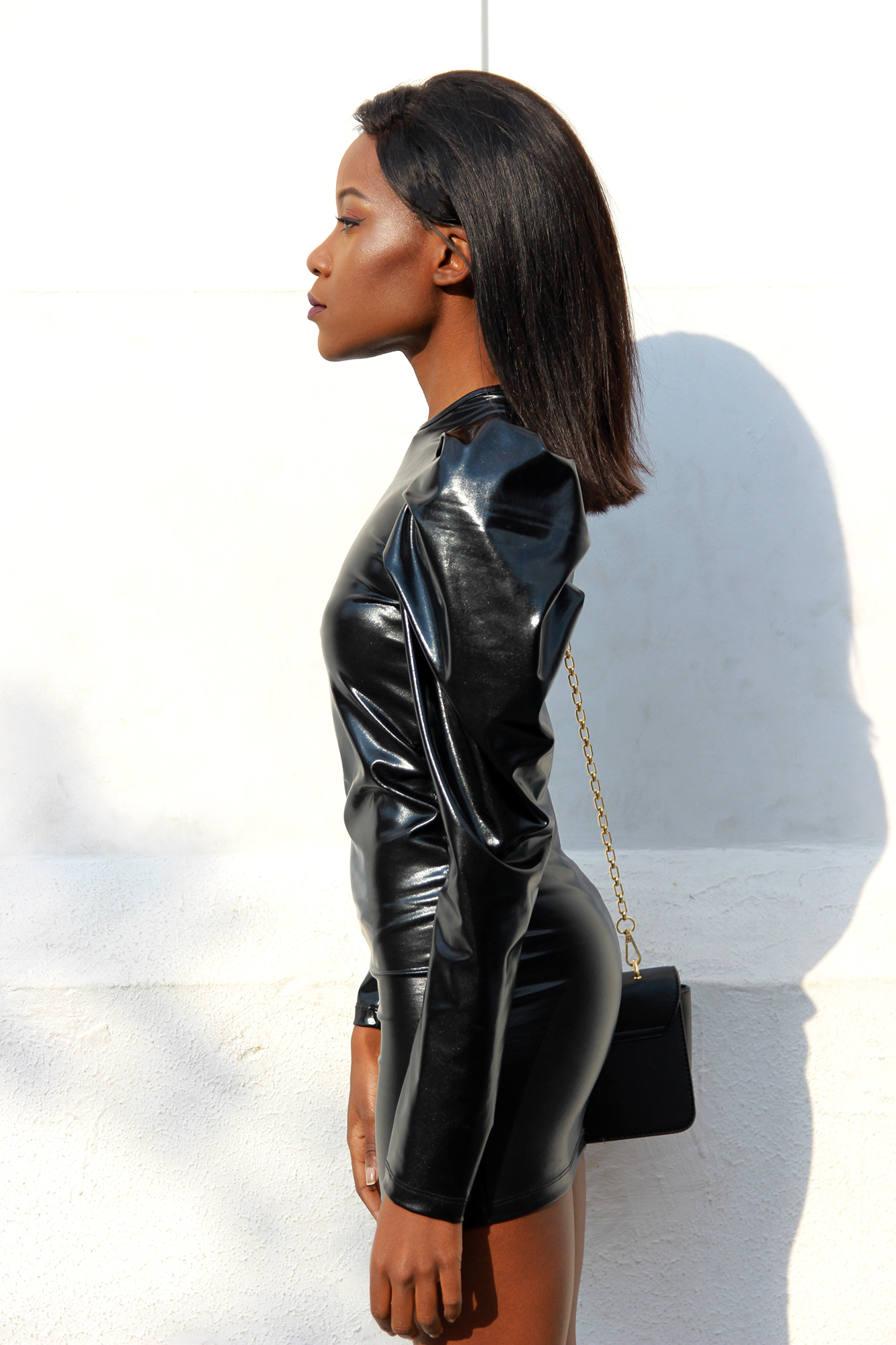 I like trying more challenging looks, so I opted for a vinyl mini dress with padded shoulders. Notice that I'm not wearing any jewellery? This dress makes a powerful statement on its own and adding anything else would be overkill. To slightly tone it down I paired it with my favorite chunky combat boots.
SHOP THE POST

MY LOOK
DRESS | SunSetGo
BOOTS | DR. Martens
BAG | Migato