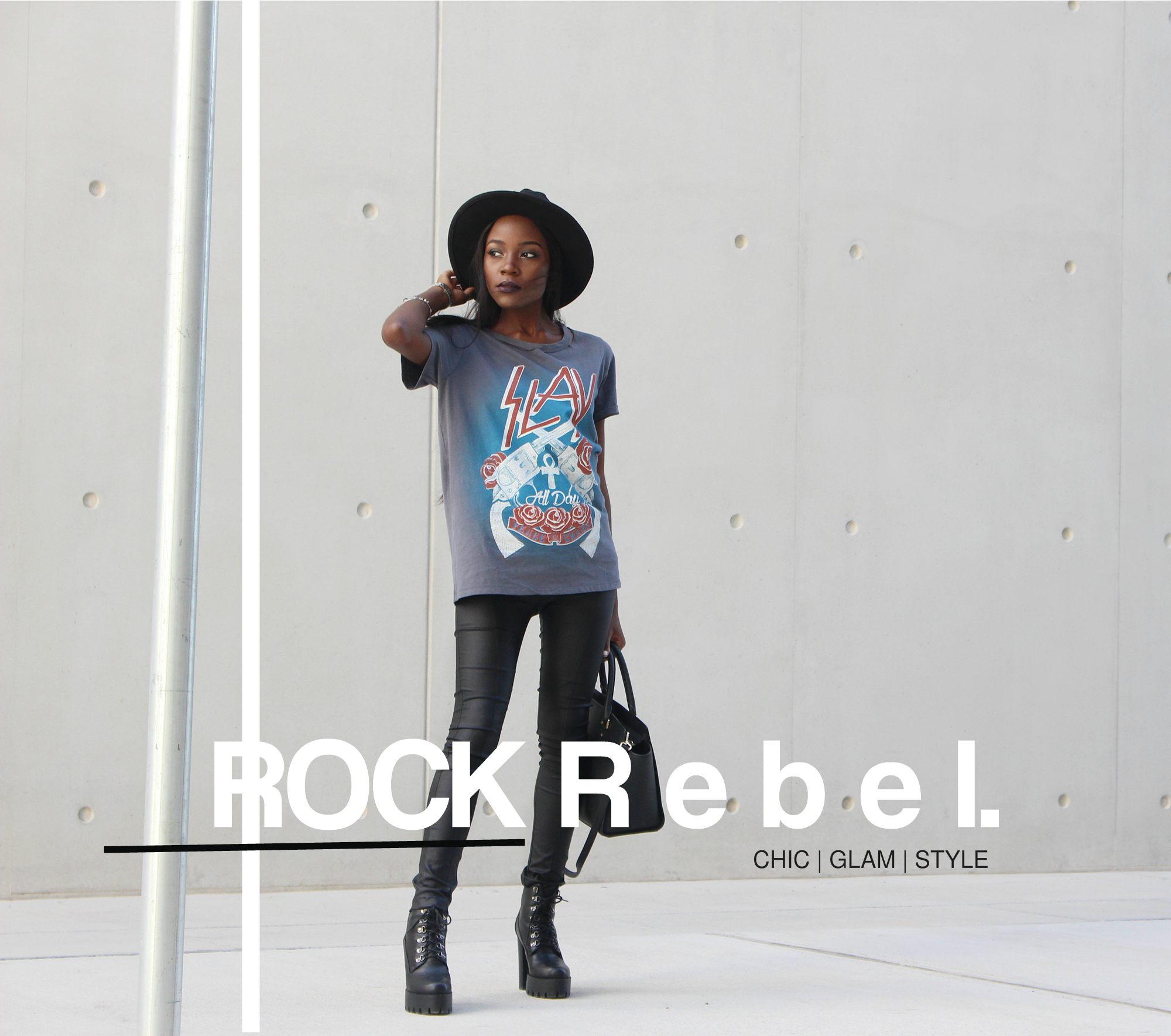 I personally am a fan of the rocker chic look. I think it's edgy, stylish and badass. And it's easy to style too. It's a mix of vintage grunge with a dose of feminine chic.
Creating this look is really easy. Think black, leather... lots of leather and a rock band t-shirt ( or a graphic tee like the one I'm wearing ). Skinny trousers are your best option whether it's denim or leather but a skirt will also look great. If you are a fan of layering outfits then you can wear your graphic t-shirt under a shirt ( think plaid ) or blazer. I had a simple black blazer on in the morning but it got too hot so I took it off before the photo shoot.When it comes to tee shirts and tops, opt for slouchy, relaxed pieces. This may mean that you have to go up a size so your tops have a looser, sloppier fit.The final pieces of your ensemble are a hat and cool sunglasses. Think about what kind of hat or sunglasses matches your outfit to get the right combination.
What do you think of this rock chic style?