Hey lovelies!
Today I have another beauty post for you guys. It's been a hectic week for me with shootings ( not blog related ) and kinda got a little sick a couple of days ago but I'm much better now.
I'm gonna tell you about another beauty subscription box ( Beauty Test Box ) I was sent to try out featuring Garden of Panthenol products. Garden of Panthenols is another relatively new greek cosmetic company that sells beauty products that are free of Parabens, Mineral Oil, Colorants and are also dermatologically tested ( major plus for us gals with sensitive skin ). The contents of this box are : Shampoo for colored hair and against hair loss, Conditioner for colored hair and against hair loss, Micellar Water, Hydrating Serum for face, Rich Texture hand cream and Chroma Lipstick Gloss.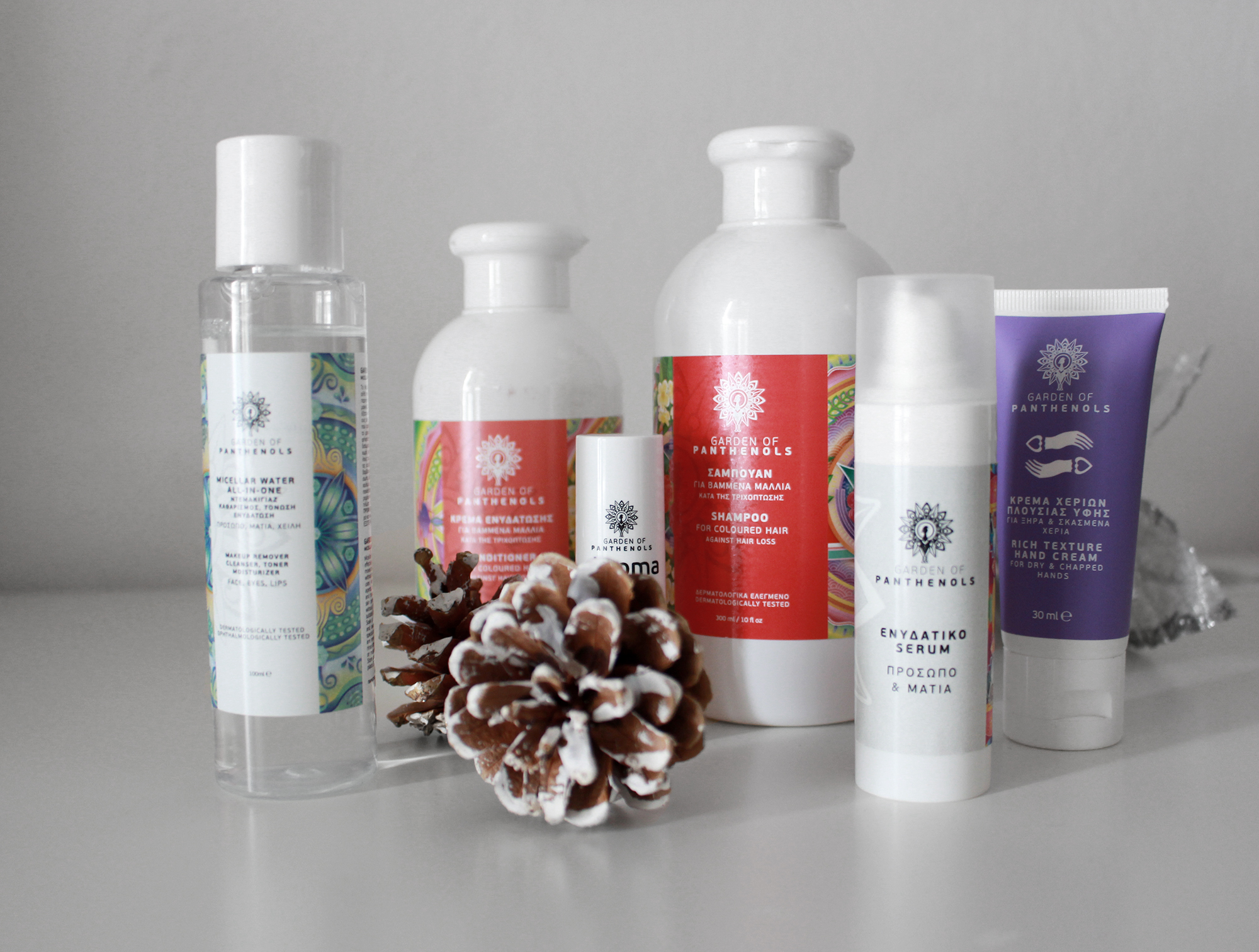 The Shampoo + Conditioner contain Green Tea extract and wheat protein ( the green tea scent is very noticeable ) which help revitalize hair and prevent color fade. From the few times I used them together , they are ok products but nothing really special. Just a regular shampoo and conditioner.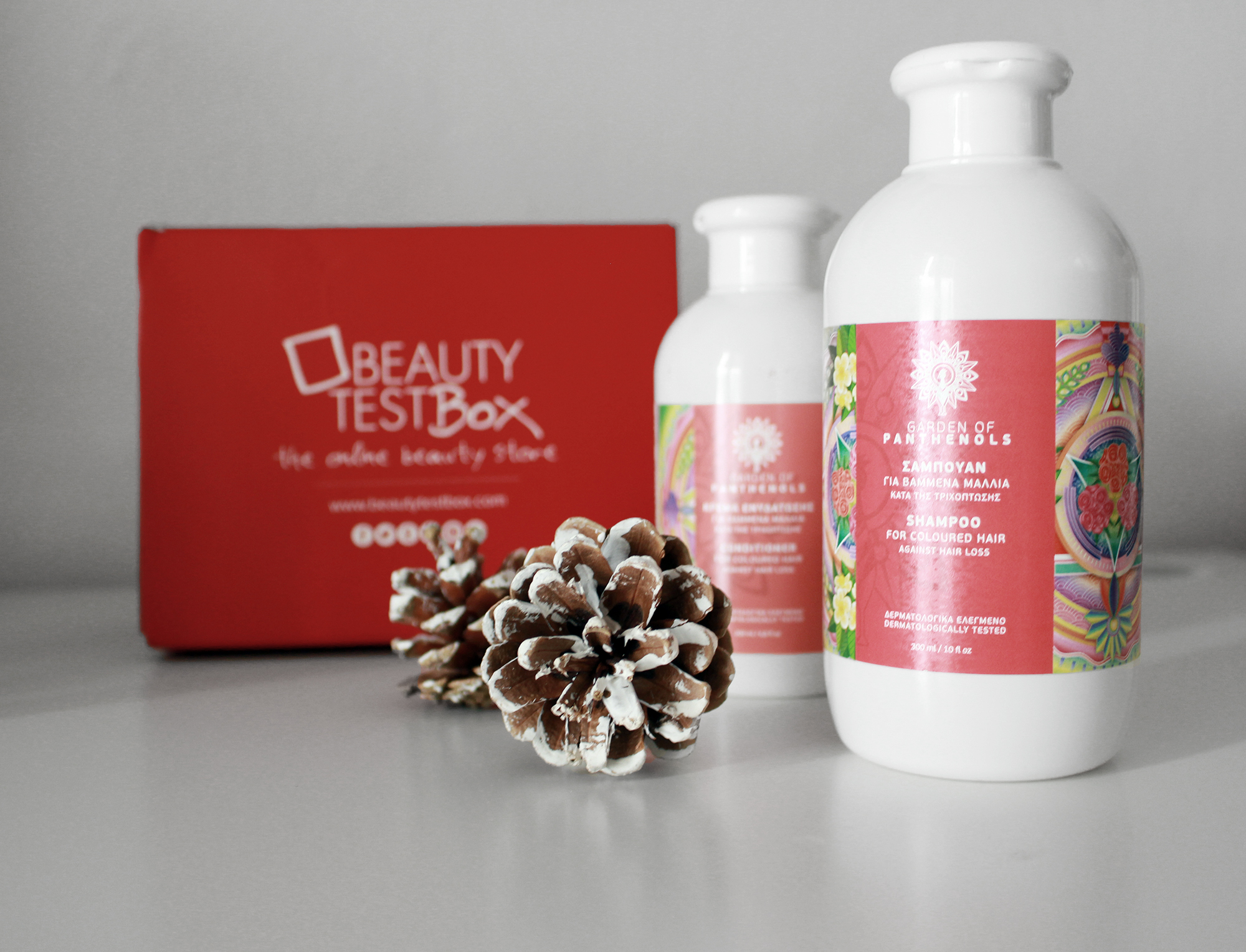 The Micellar water and Face Serum are the two products I loved most. The water is effective in cleaning all your makeup, from foundation to even mascara ( not the waterproof though ) and it leaves the skin perfectly hydrated and refreshed. The Serum contains several hydrating ingredients such as Glycerin, Urea, Sodium Hyaluronate and D-Pantenol which increase elasticity and offer maximum hydration to the skin. As soon as I applied it on my face I could instantly feel as if I was quenching my skins thirst.
The hand cream is the perfect size for my handbag! It also contains Panthenol and Glycerin like the face serum. I suffer from dry cracked hands in winter as most of us and this cream certainly takes care of it. It offers intensive moisture and makes my hands so soft. Plus the yummy scent is everything! Will be purchasing this one. And last, the Chroma Lipstick came in a hot fucshia shade I don't wear so I didn't really use it. All I can say it that it has a glossy finish ( not a fan of ) and high pigmentation .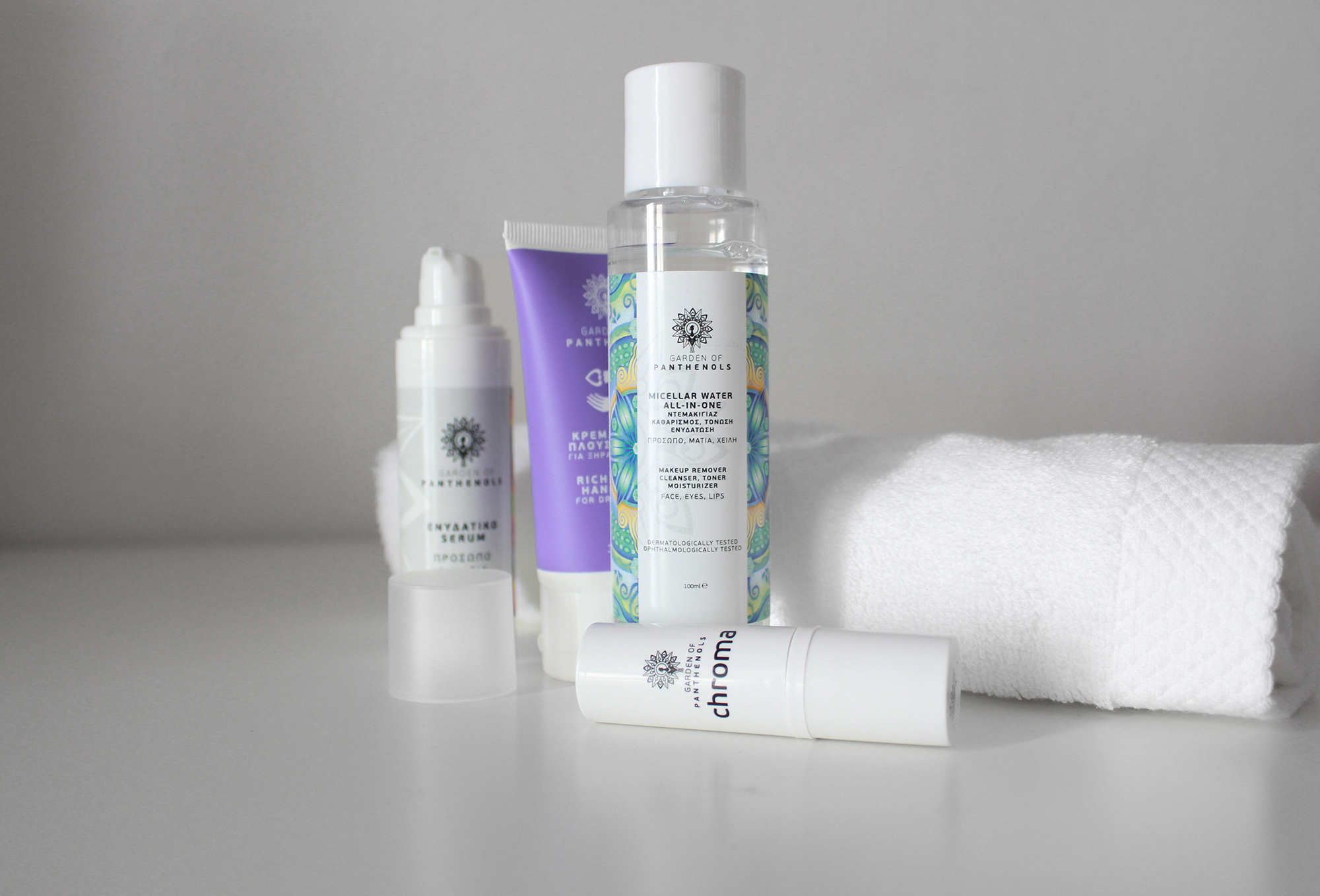 Have a great weekend babes!
xoxo,
Stay Chic, Stay Glam