Hey loves! I'm back ( wasn't gone for that long).
You guys that follow me on Instagram saw everything on my Insta Stories about my magical trip to Verona, Italy to watch the spectacular Intimissimi on Ice show that featured the great Andrea Bocelli. Anything I say is little compared to how enchanting and mesmerizing the entire show was. I honestly have never seen anything like it....Truly amazing!  I will try make a small post about it later and give you more deets and photos ( iphone pics. Unfortunately I didn't have my DSLR camera with me, ugh).
It's been a while since I talked beauty so let's get right to it. Before my trip to Italy , I received my favorite subscription box #glowbox and tried its September/October goodies. This time, the theme is #BacktoCool. Basically the skincare products you need after summer vacay.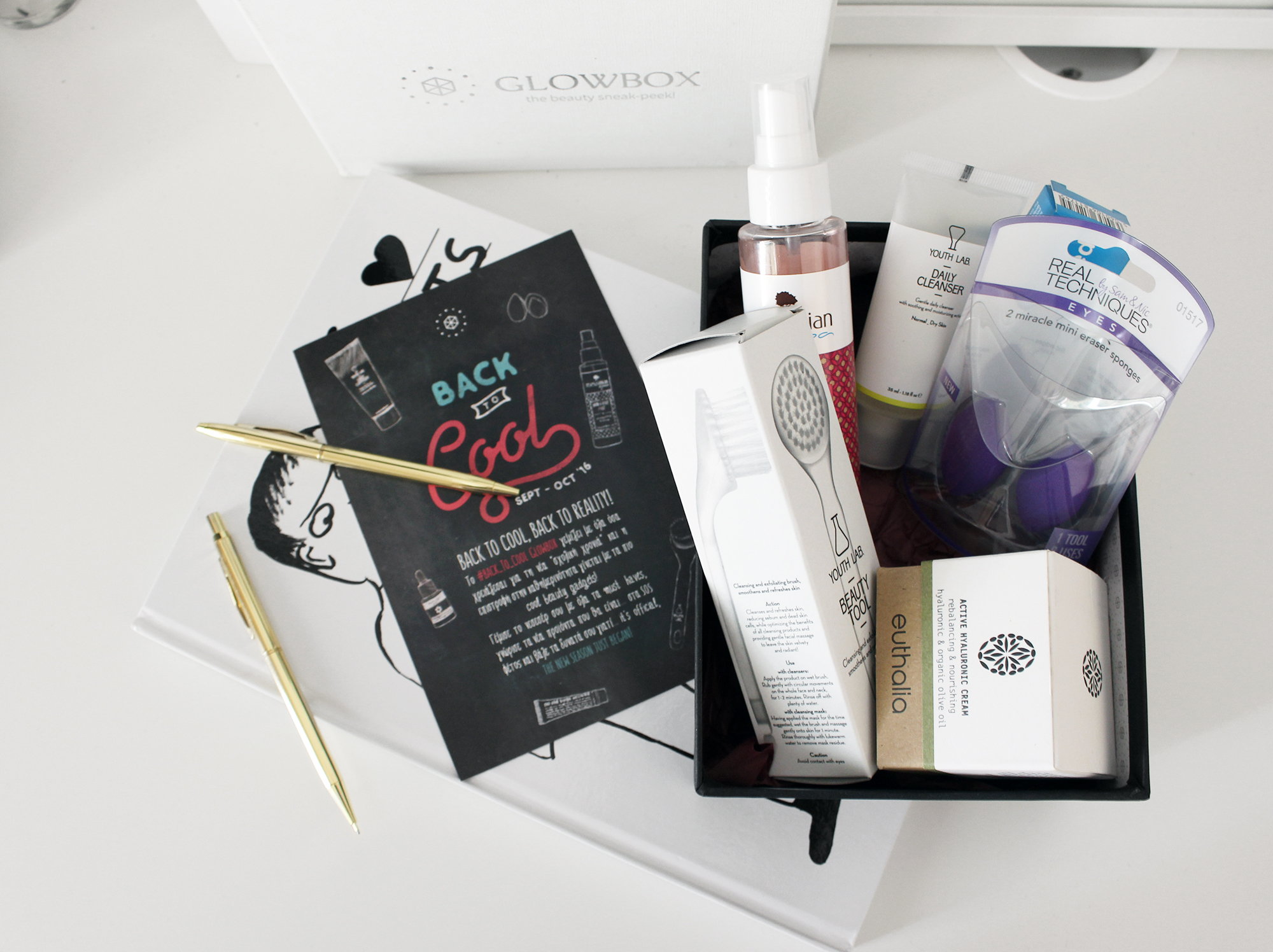 YOUTH LAB BEAUTY TOOL , BRUSH FOR CLEANSING AND EXFOLIATING
I had been looking for this type of brush for ages and even contemplated getting the one from Body Shop since I had seen many YouTubers say great things about it. Luckily, I didn't have to and got this instead. I tried and tested and I really do like it. The brushe's bristles are so soft and you don't need to scrub your face roughly. Just wet it, add some cleansing gel and do gentle circular moves. I felt my face so smooth after and it didn't irritate it. Perfect for exfoliating your skin.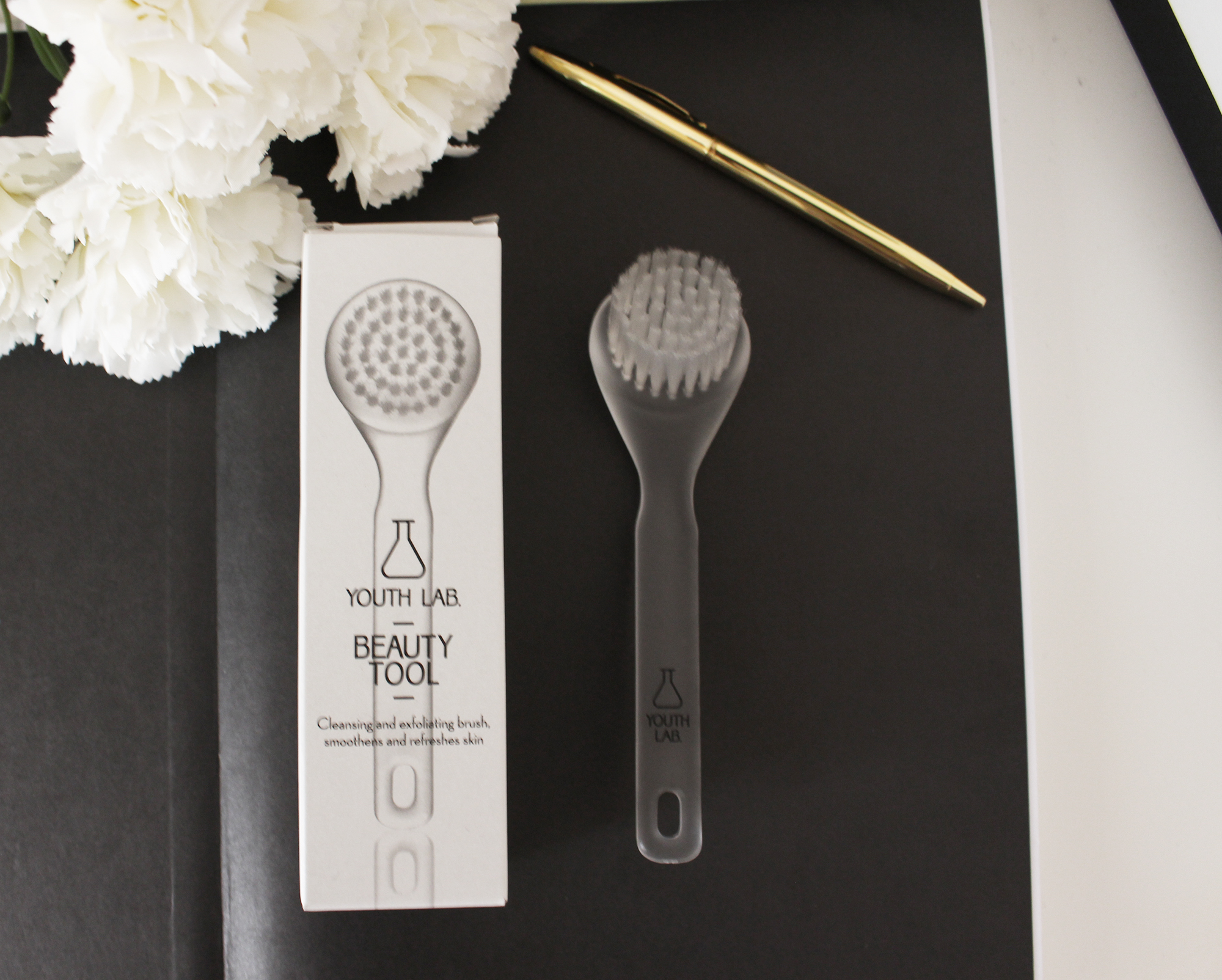 YOUTH LAB DAILY CLEANSING GEL | EUTHALIA PHYSIS MOISTURIZER
I used this cleansing gel with the face brush above and it works great. Love the light scent too.
Now let me tell you about this moisturizer. The best part about it is that it's natural and free of parabens, sls, peg, perfume, phenoxythanol, colors, mineral ois, silicones and ppg. It's really moisturizing and contains olive oil, geranium oil and hyaluronate. I also used it before makeup as a base and it worked perfectly.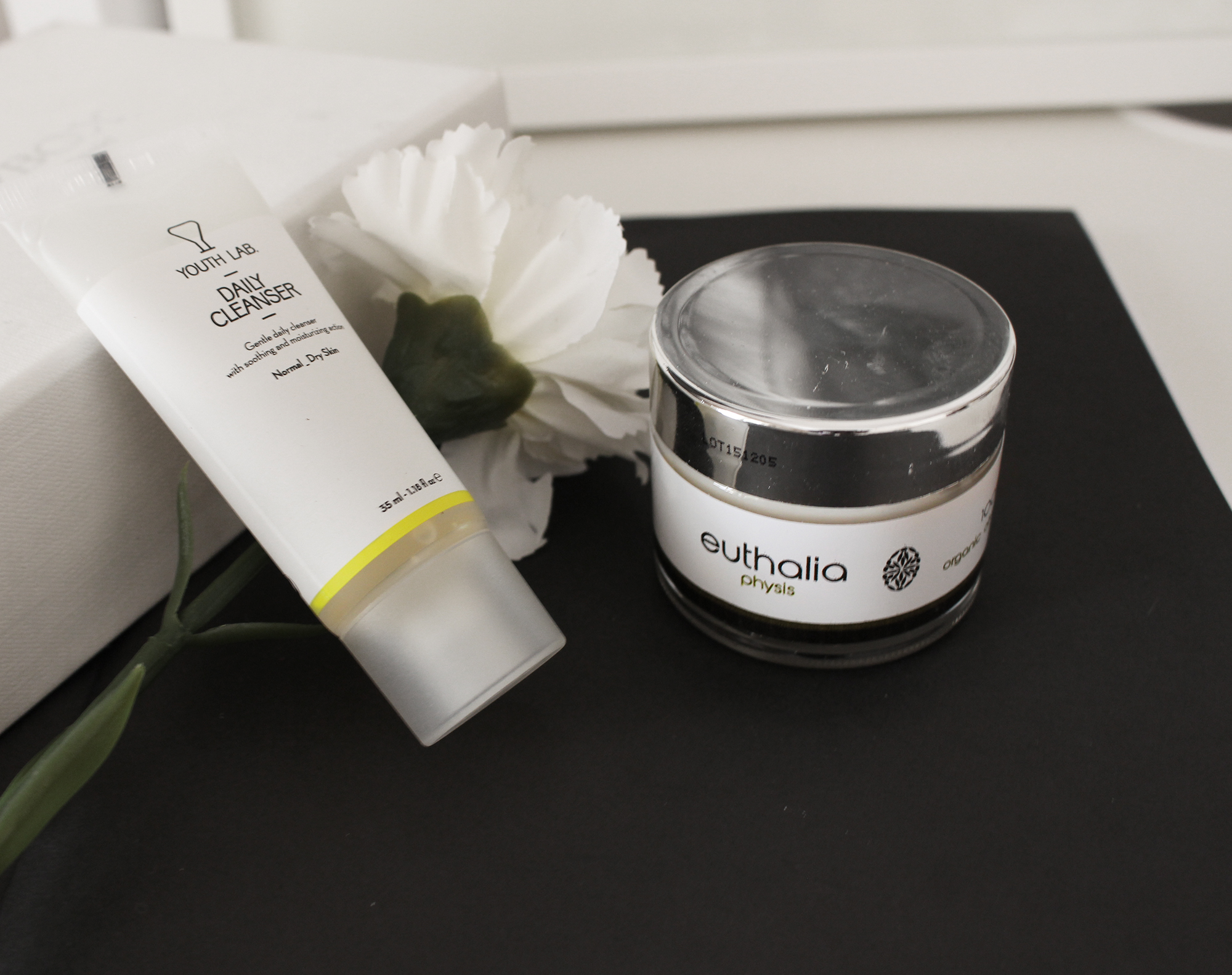 ANATOMICALS NO BAGS ALLOWED EYE GEL | REAL TECHNIQUES MINI ERASER SPONGES
First, let me say the packaging of the eye gel is super cute! It's supposed to be a refreshing eye gel that helps if your eyes are tired and puffy. I used this at night right before bed and to be honest I didn't see any difference in the morning. It does have a cooling sensation when you first put it under your eyes but that's it. The only pro I guess is that it absorbs quickly ( if you put just a tiny bit ) and you can wear it under your concealer.
The Real Technique mini sponges are amazeballs!! These mini blenders are perfect to cover the creases around my nose and for my under eye concealer (or correction). They're also super easy to use and the perfect size. I use them for baking under eye concealer with powder. Love, love, love.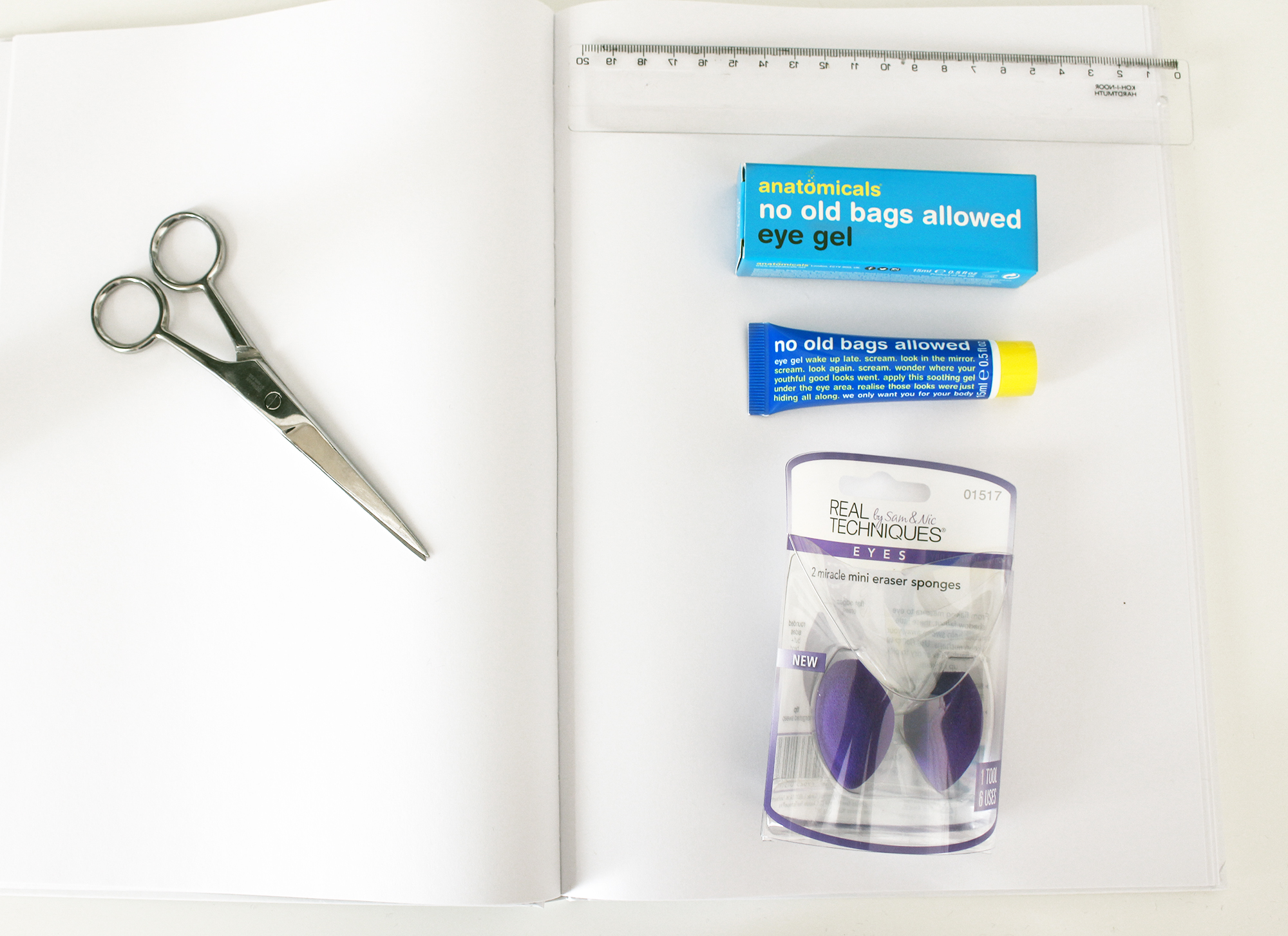 MESSINIAN SPA HAIR AND BODY MIST 
Saved the best for last! I'm a sucker for body mists and boy does this one make me want to sniff it all the time! It has the scent of a luxurious perfume and it literally lasts all day. A mix of sweet honey and pomegranate in cute spray bottle made me fall in love 🙂