The Ancient Egyptians' secret all-natural cream
Based on the ancient Egyptian formula that Cleopatra used to keep her skin radiant and glowing, Egyptian Magic Skin Cream has become one of the most popular all-natural multi-purpose skincare product in the world. Since its arrival on the market in 1991, Egyptian Magic Skin Cream has been working its magic to become a legendary must-have beauty product among celebrities and a Hollywood cult multi-purpose cream.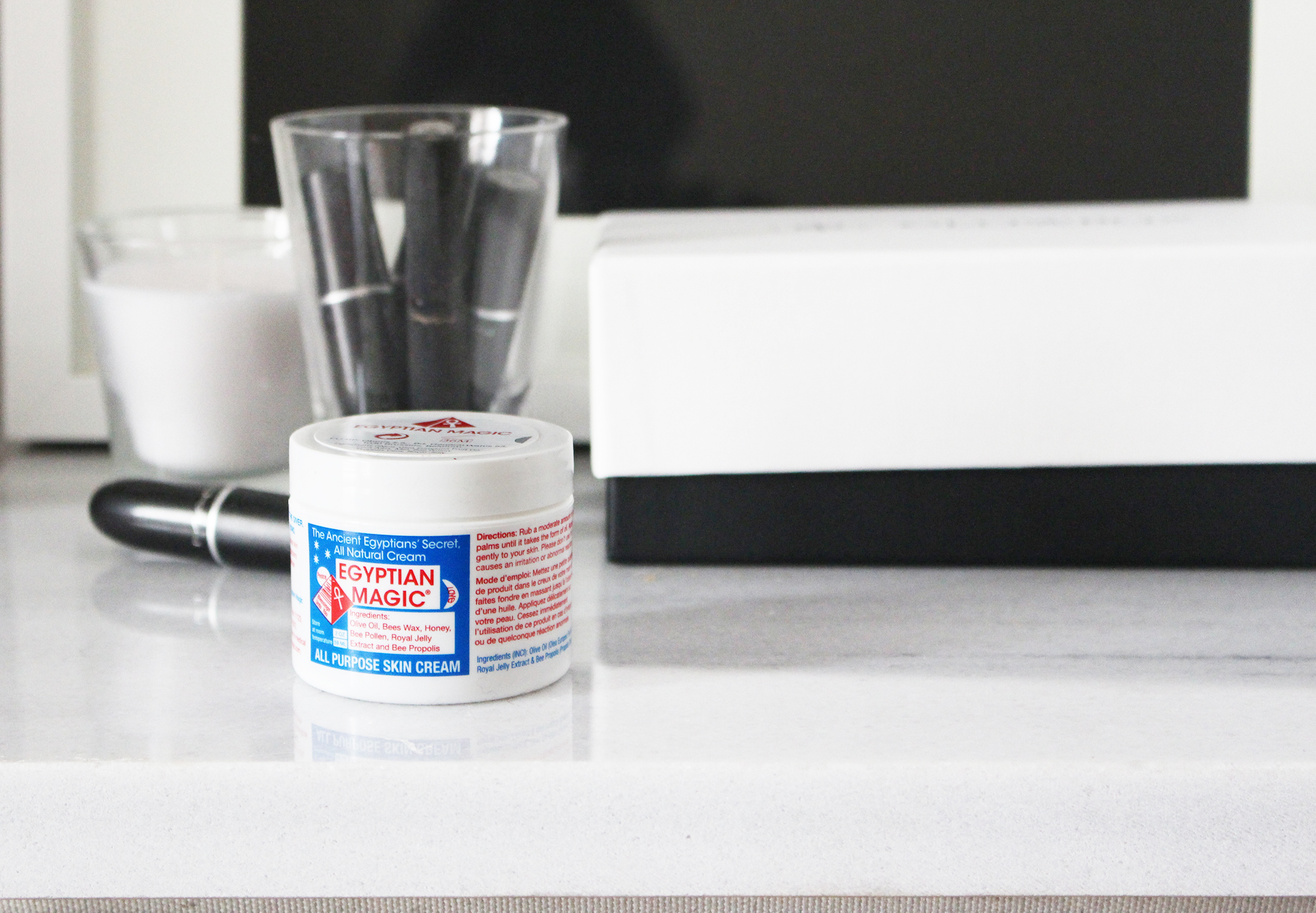 WHAT IT IS 
Egyptian Magic All-Purpose Skin Cream (which has been on the market since August 1991 ) is a skincare cream with powerful moisturizing and nourishing properties due to its unique mixture of all-natural ingredients derived only from living plants and organisms. It contains a blend of six of nature's most powerful moisturizing ingredients: 
-Bee Propolis
-Honey
-Royal Jelly
-Olive Oil
-Beeswax
-Bee Pollen
*No added preservatives, alcohol or water, no additives, no parabens, no GMO ingredients, no fragrances.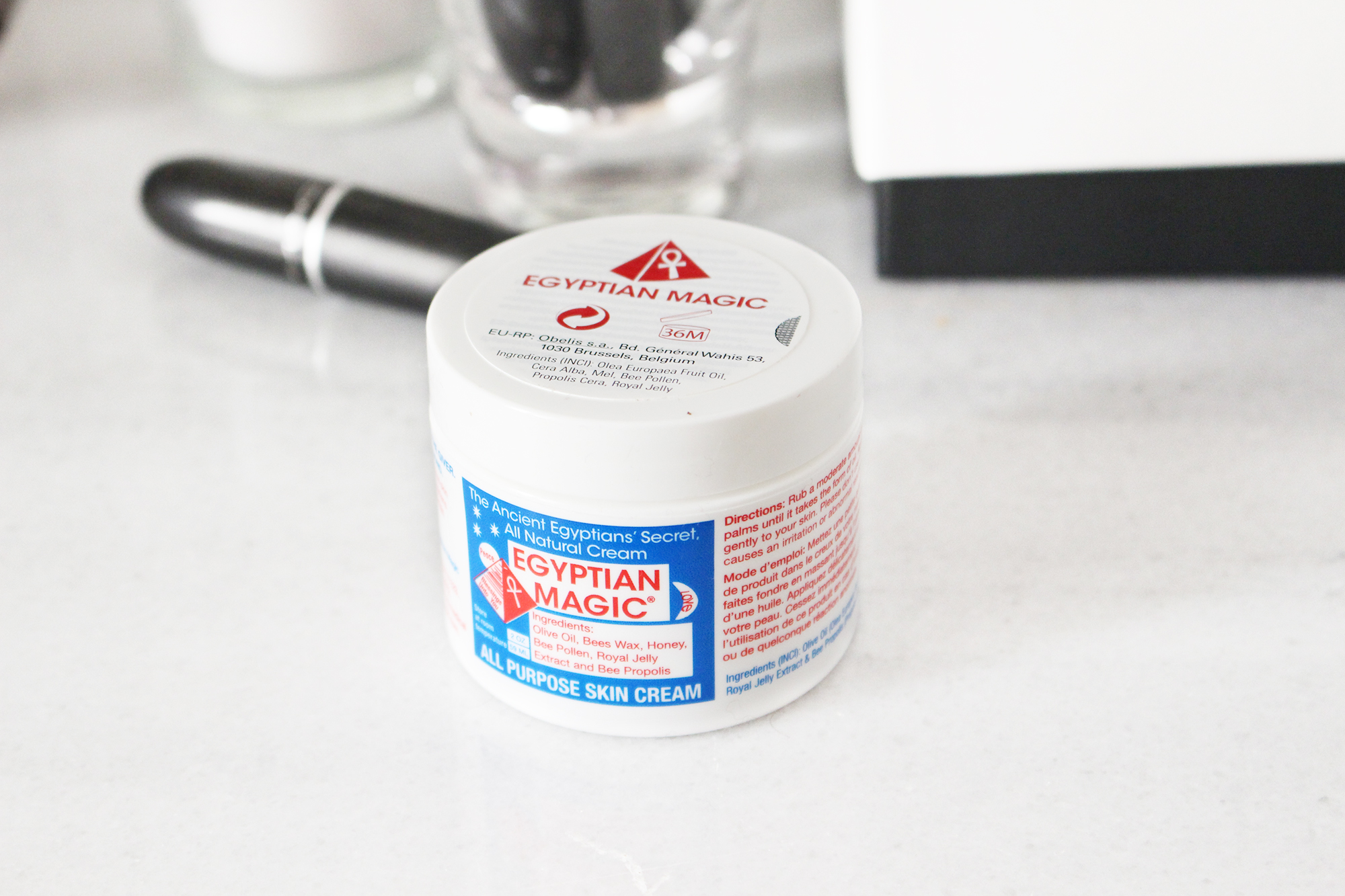 WHAT IT DOES
Perfectly safe to use anywhere on your face and body, this cream is the go-to product for your purse, suitcase, beach bag or makeup cabinet. Some uses include:
• Face moisturizer
• Makeup primer
• Hydrating face mask
• Lip Balm
• Eye cream
• Makeup remover
• After-sun
• Scars
• Itching, rashes, minor burns relief
• Soothing and treating skin irritations
• Eczema and Psoriasis
• After-shave
• Hair Treatment
• Hand and cuticle cream
• Body cream
• Cracked heels and elbows
• Vaginal moisturizer and lubricant
• Massage balm
• Tattoo aftercare
• Pregnancy: stretch marks, cracked nipples
• Baby cream, diaper rash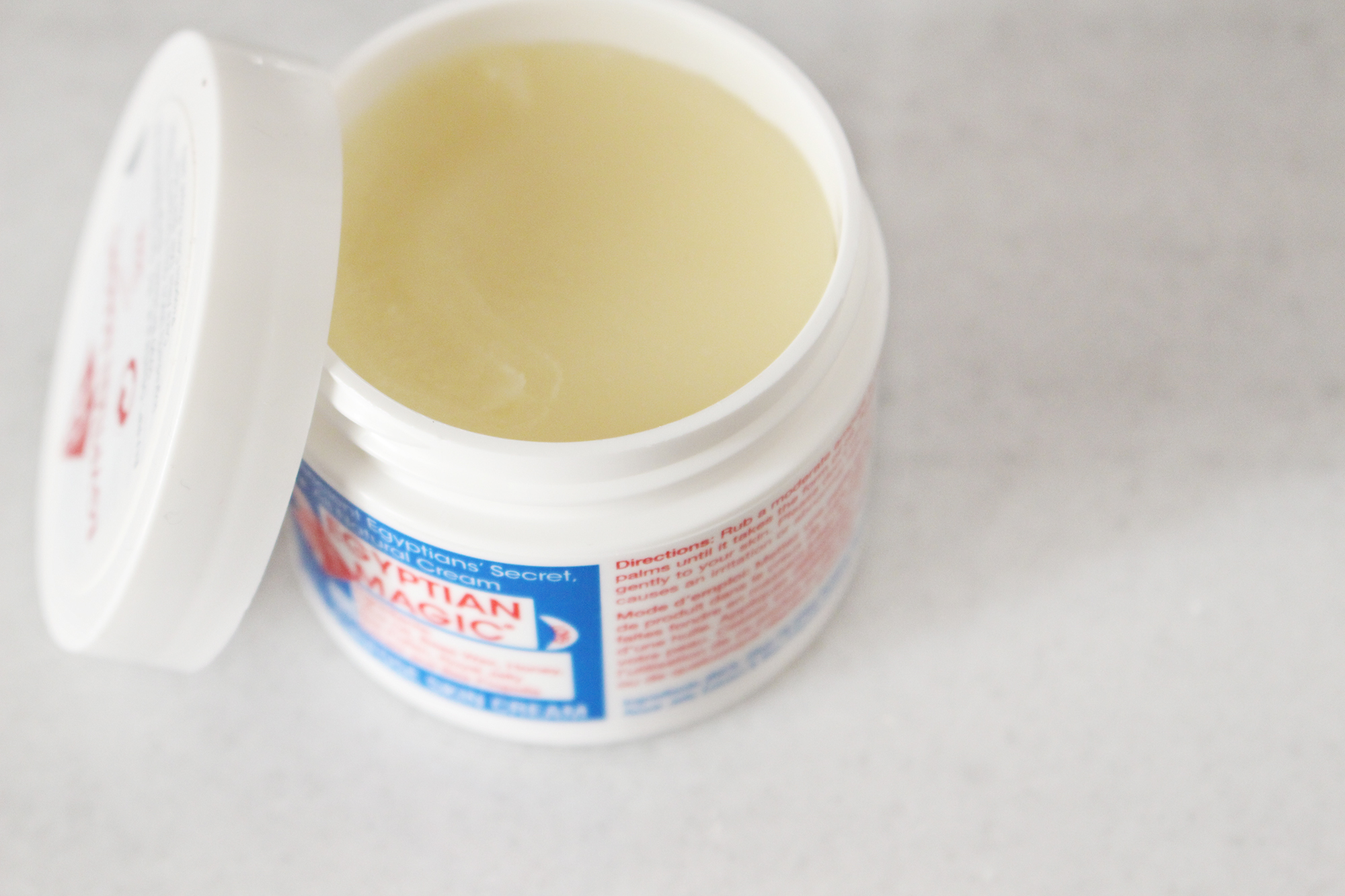 WHAT I THINK
It's kind of like an all-natural Vaseline — it shines like Vaseline, but it's not sticky. When you first put it in the palm of your hands it's hard but once you rub them together it turns into an oil. Let me just tell you this stuff is FA-BU-LOUS. I started using this cream when a got a bad razor burn and bumps on my legs. Almost immediately upon putting it on, I could see the irritation started to go away. Three days later the skin on my legs was not only feeling great, it had a nice healthy glow to it.
This stuff is the bomb. I highly recommend you give it a try and see for yourself.
In a recent post (photo below)  I did, I got a number of people sending me messages and asking what I did to my skin for it to look so radiant. Well now you know..