Hey guys, today I have another beauty review for you and this time it's all about the infamous Batiste Dry Shampoo. I have talked about dry conditioner in a previous post (here) so let's discuss the prior step which is dry shampoo.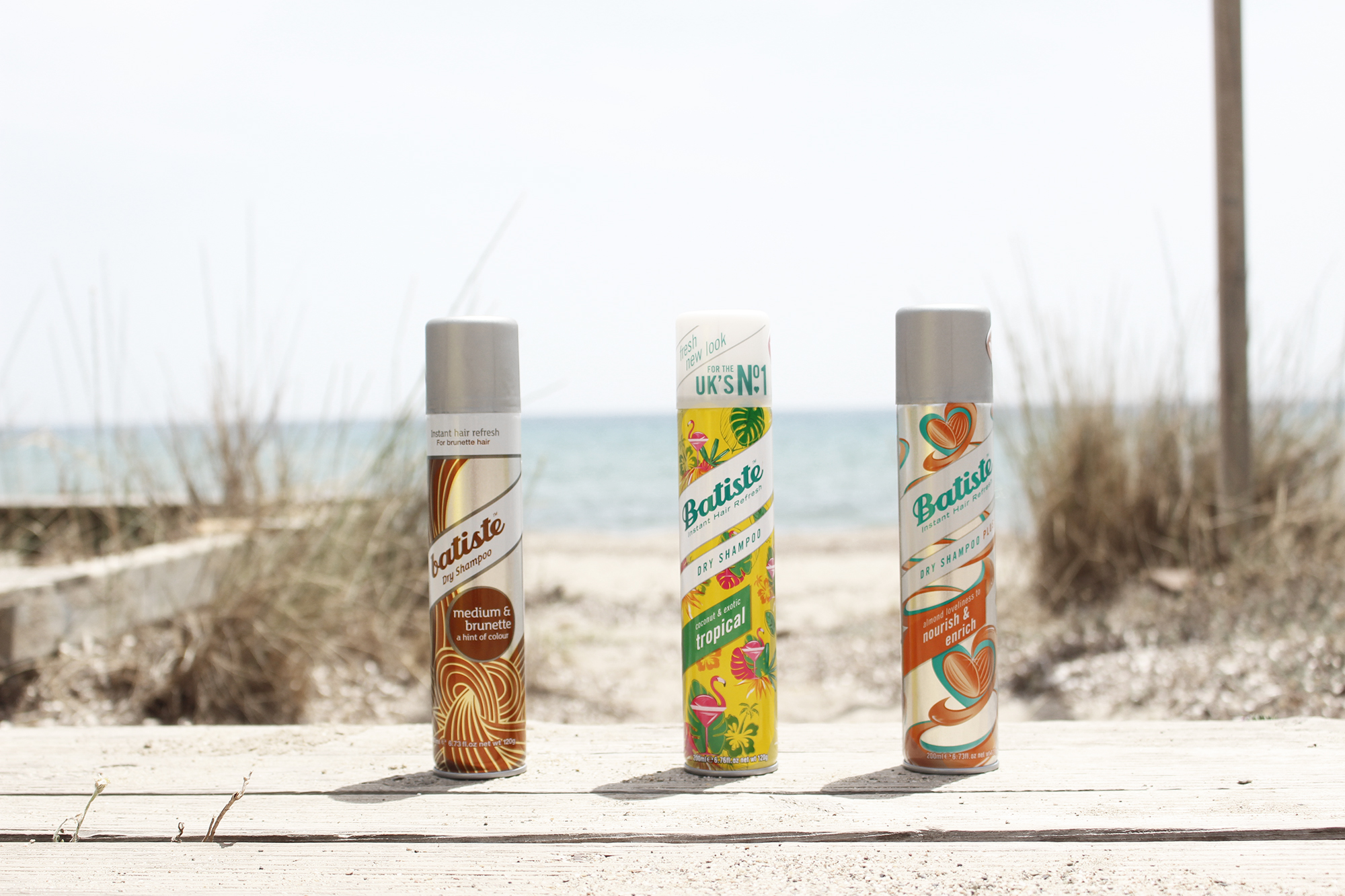 Unless you have been living under a rock, dry shampoo has been the most popular hair thing for a while now. I mean of course it is! Not only does it soak up oil, it cleans hair, water-free, and leaves you smelling fresh. It's the lazy gals god sent gift. Jokes aside, if you really don't have the time or energy to do your hair this stuff is amazing as an in between wash. Just spray it all over your roots, rub it in and brush it out a little, and your hair will look freshly washed!
I was sent not one but 3 dry shampoos from their range to try so here's what I think:
1.Medium & Brunette | Has a hint of color
2.Tropical | Has a coconutty tropical scent
3.Nourish & Enrich | with sweet almond extract
PROS
-Performs well/ highly effective
-Great value for the price
-All three smell amazing
-Doesn't make your hair feel weird and all the oil gets dried up
-Comes in tinted versions as well: for blondes, brunettes.
-Doesn't leave any white residue.
CONS
Absolutely none!
If you're new to dry shampoo-ing, I highy recommend you try Batiste. I have tried alot of dry shampoos and this is by far the best. I think they also come in travel size which is perfect to keep in you're purse, especially now in the summer when hair get greasy fast!