We all know that sunscreen is always a good idea ( especially if you live or spend time in a hot and sunny place) but few of us actually get into the habit of wearing it each time we go outdoors. It doesn't matter what your skin color is ( if you have a darker complexion, the melanin in your skin gives some natural protection from sunburns, but you still need protection from harmful ultraviolet rays ), protecting your skin from the harsh rays of the sun should be part of your routine.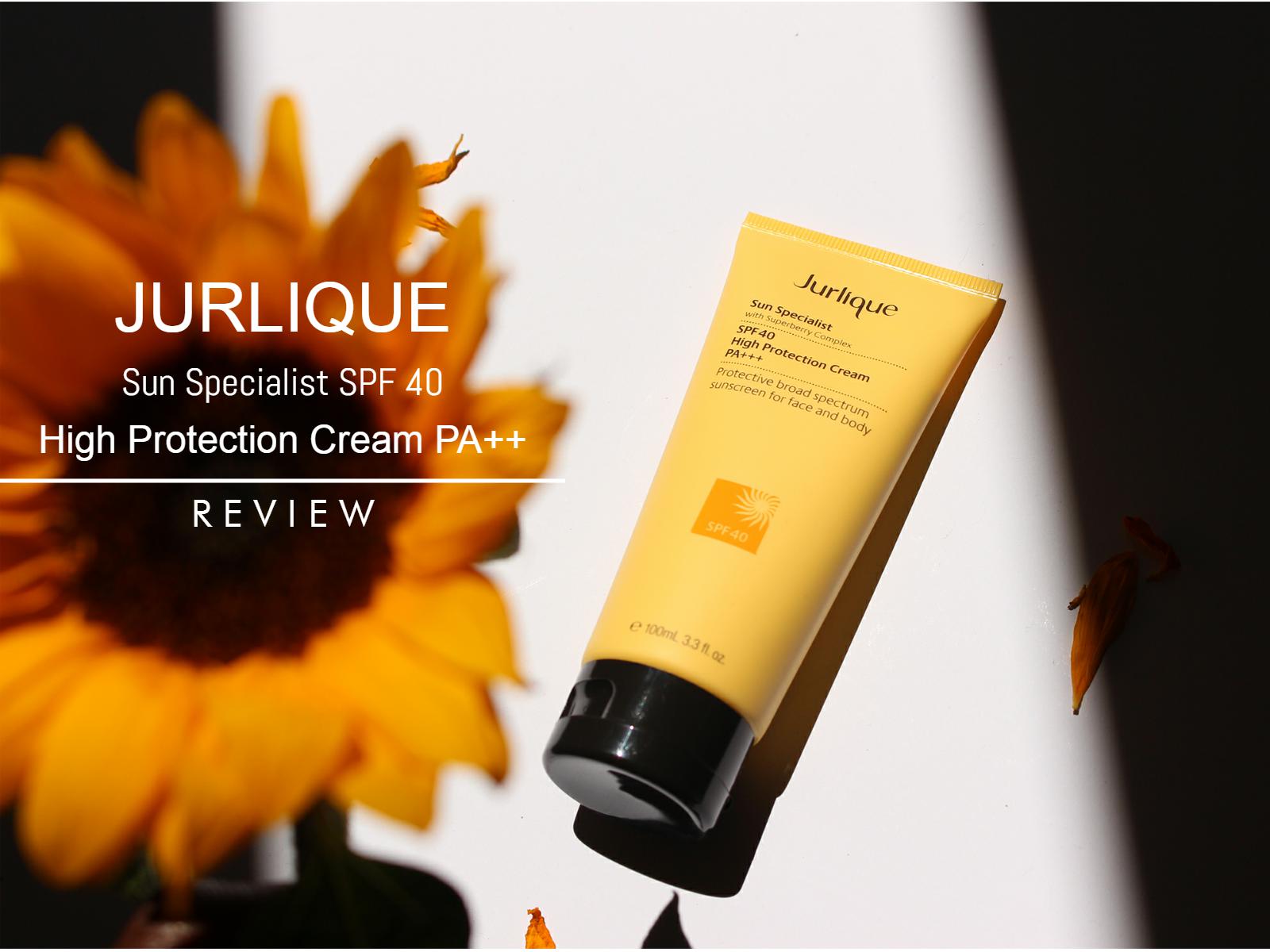 About a week ago I was sent this sunscreen by Jurlique. For those of you who don't know this brand, Jurlique is an Australian cosmetics manufacturer specializing in natural botanical-based skincare and cosmetics. Personally, I am a fan of their products (and have done another post featuring their stuff here) so I was excited to try this out.
This broad spectrum UVA and UVB sunscreen for face and body isn't your regular sunscreen. It contains inca inchi oil as well as a blend of natural emollients and shea butter to help maintain moisture in the skin during sun exposure and is also enriched with a superberry complex, a fruit extract blend that delivers essential vitamins, minerals and amino acids to condition and protect the skin from the effects of environmental aggressors.
WHAT I THINK
Pros
-Doesn't leave white marks/streaks
-Skin doesn't feel greasy or sticky (leaves skin matte)
-Contains essential oils
-Absorbs quickly
-Doesn't clog pores/ light texture even though it's a thick cream
-Can wear under makeup
Cons
-Has a lavender scent to it which I'm personally not a fan of. If you don't mind it you should be fine with it