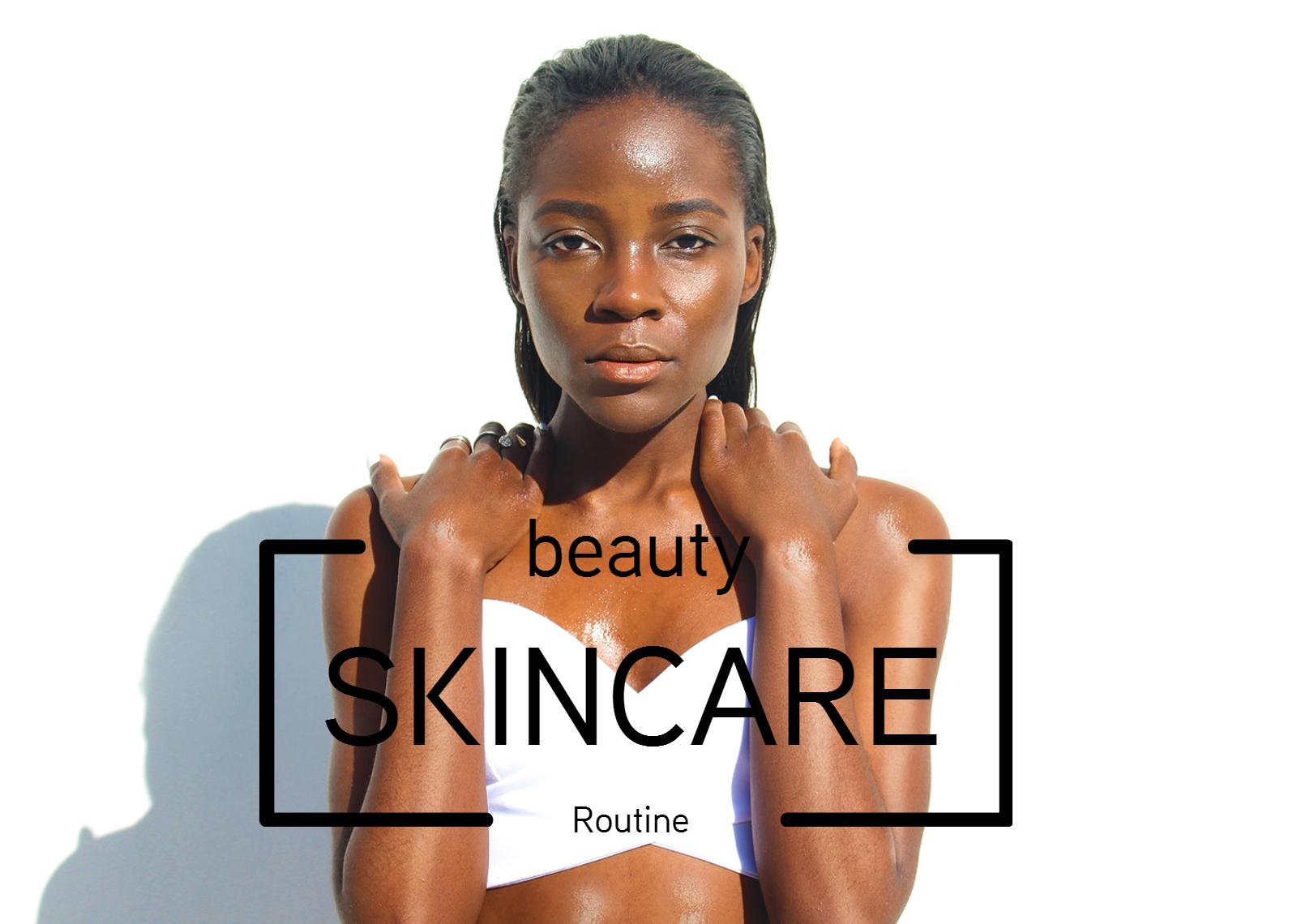 My current skincare routine.I just thought I would share with you guys what I do and what products I use on my face. My skin is oily and acne prone.I battled with acne in my teens and it continued to be a problem in my early adulthood.Fortunately I no longer have bad breakouts because I have learned to control it.Through trial and error I figured out what breaks me out and what not.Diet certainly plays a major role in getting rid of acne.If you want me to do a separate post on what I eat that helps keep acne at bay then leave a comment below. Today's post is about what products I use that help me have clear skin.Please keep in mind that this is what works for my skin and that everyone's skin is different.
M  O R N I N G S :
Cleanse my face with Vichy 3 in 1 Micellar Water using cotton pads
Spray some Avene Thermal Water on my face and pat dry
Moisturize with Guinot Hyrda Beaute Moisturizer (best moisturizer I have ever used so far)
Apply (or not) my makeup for the day.
E V E N I N G S :
I always take my eye makeup off first.I have been loving Garnier's Express 2 in 1 eye makeup remover
To remove the rest of my makeup I have 2 options: Either use Clinique's Cleansing Balm or if I'm in a hurry/tired I use Bourjois's Makeup removing wipes.
After I have taken all of my makeup off, I cleanse my face with Vichy 3 in 1 Micellar Water
Apply moisturizer again.
W E E K L Y:
I always make sure to exfoliate my skin 1 to 2 times a week ( usually once). I use a face scrub by Guinot.
I also do face masks.Currently I have been loving the honey/lemon face mask once a week or every 10 days.
E V E R Y D A Y:
Drink plenty of water!! Remember for you to look good you must start from the inside
When I wake up each morning I also drink a glass of warm lemon water. I squeeze half a lemon into a glass of warm (or sometimes cold) water.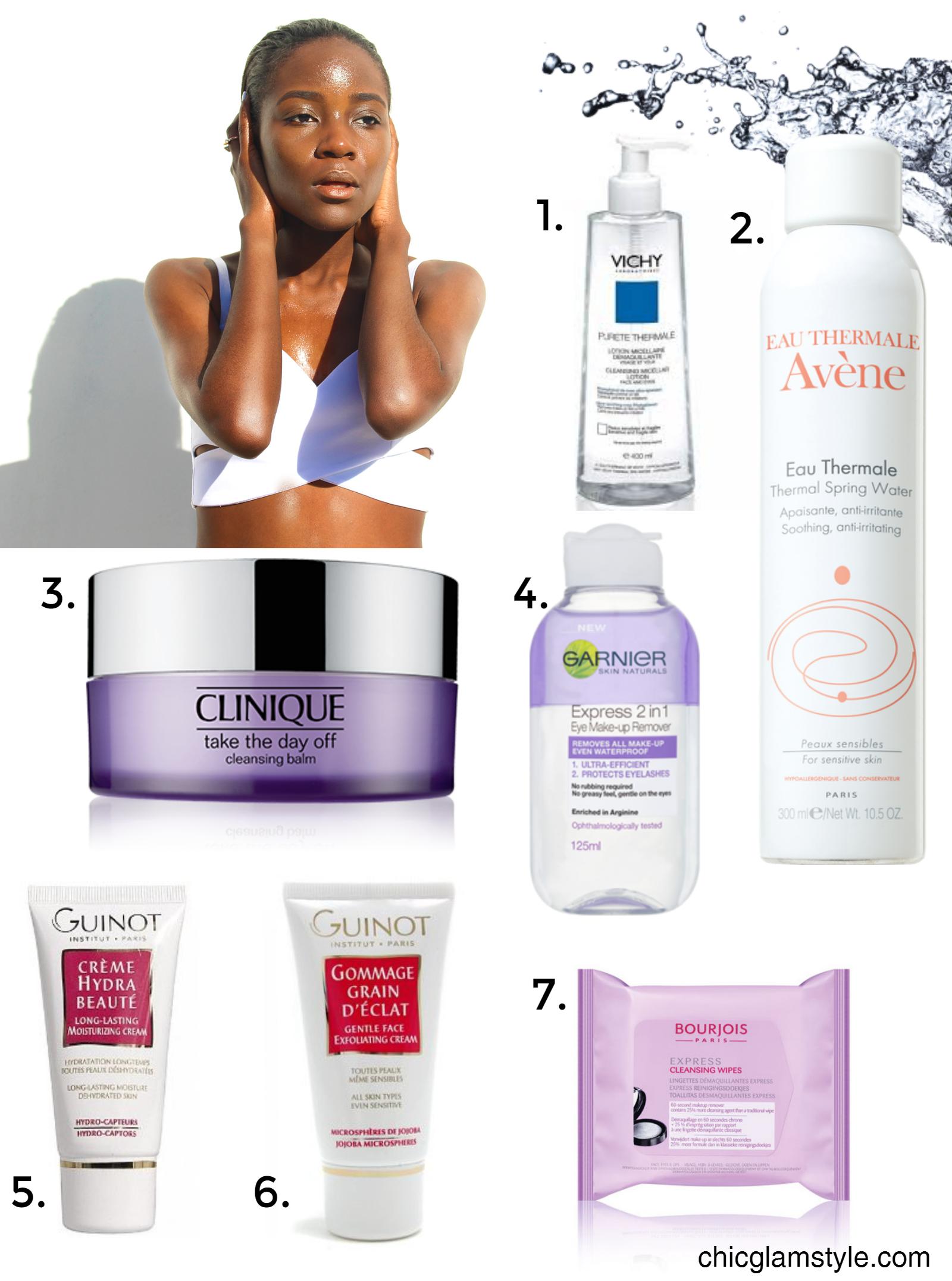 1. Vichy Purete 3 in 1 Micellar Cleansing Water
3. Clinique Take The Day Off Cleansing Balm
4. Garnier Express 2 in 1 Eye Makeup Remover
5. Guinot Hydra Beaute Moisturizer
6. Guinot Gommage Grain D'Eclat
7. Bourjois Express Cleansing Wipes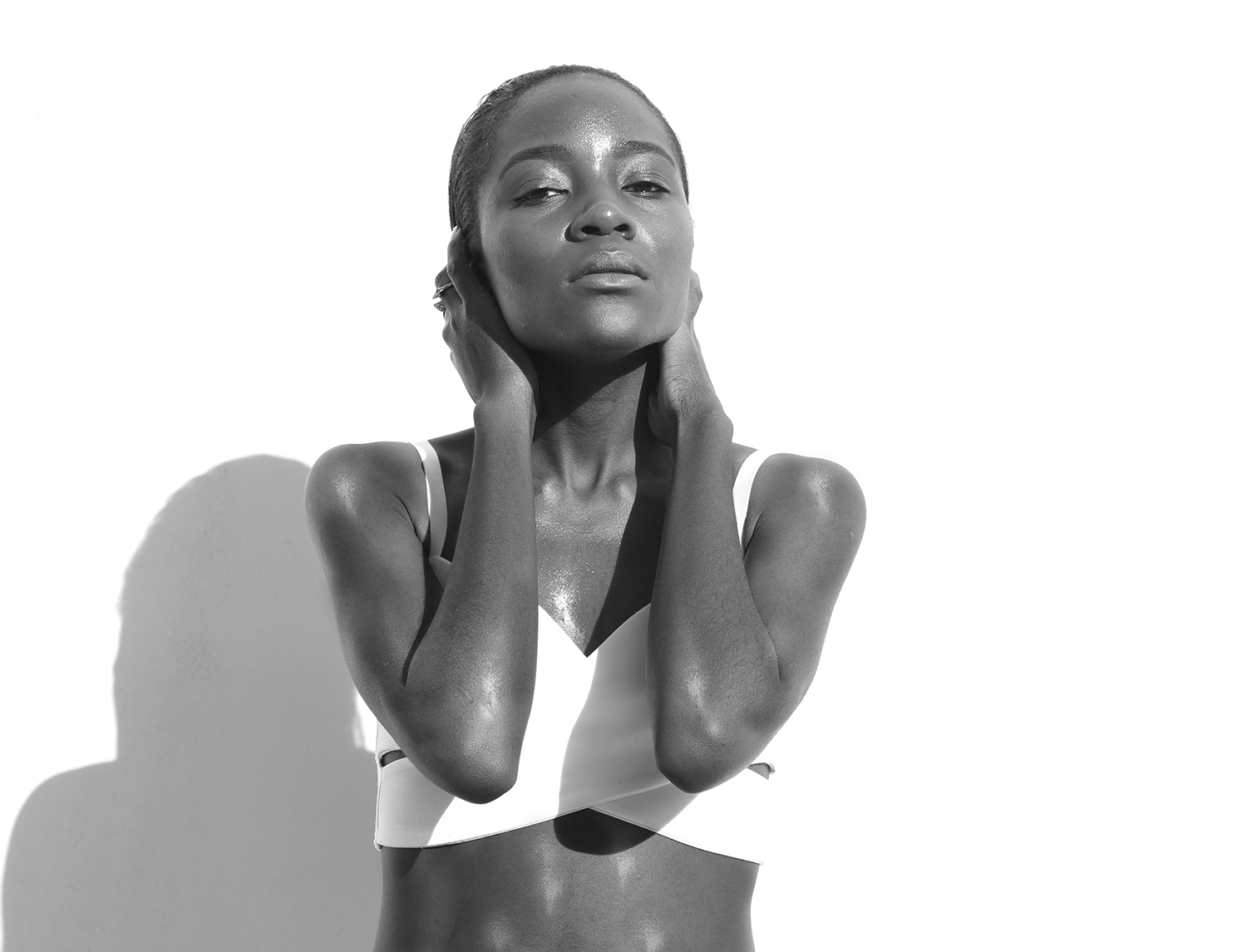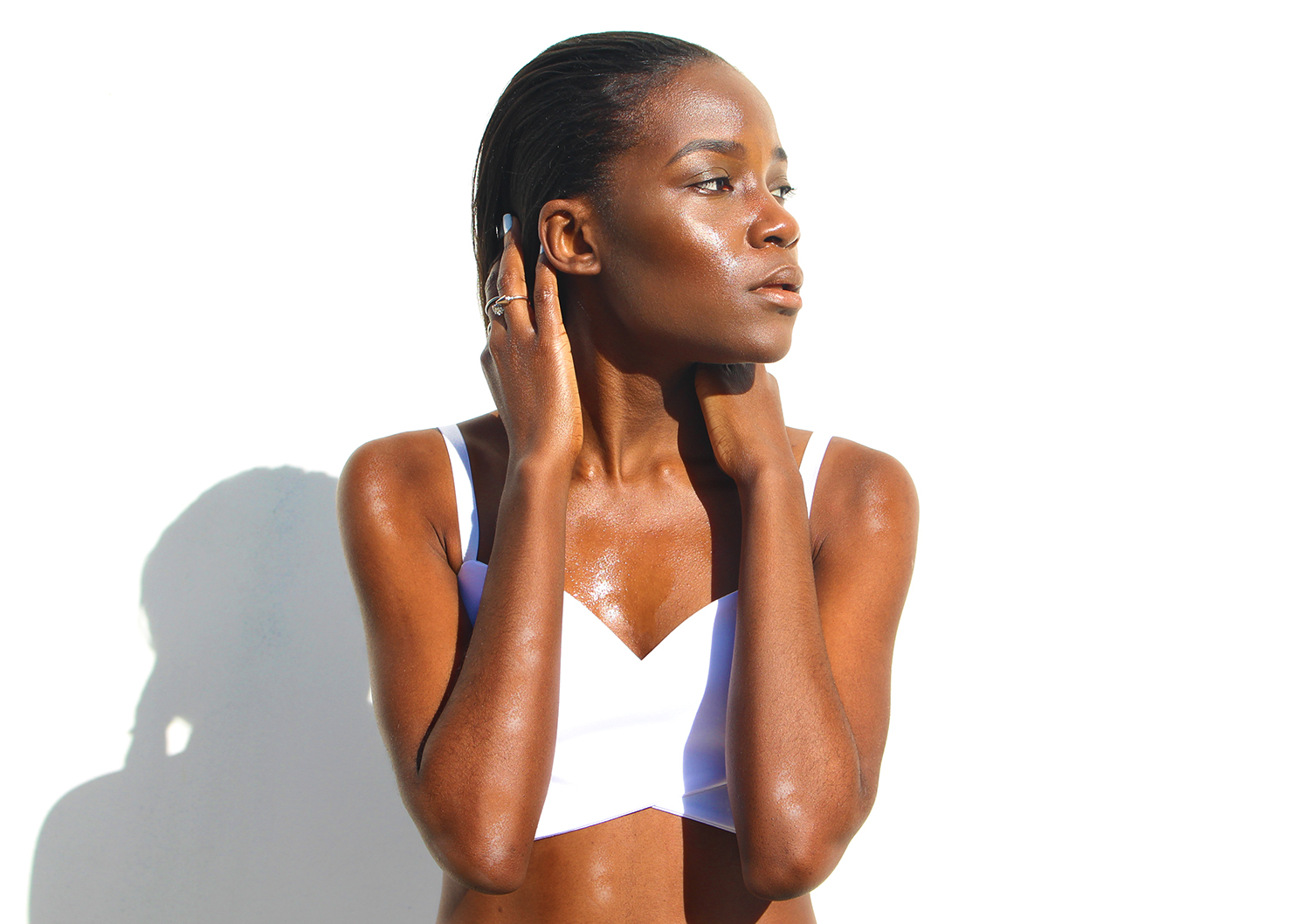 The Crop Top I'm wearing is from Here.
"Do you have any beauty secrets you want to share with me?" 
xoxo,
Stay Chic,Stay Glam