Summer is here once more and it's time to unleash your summer wardrobe. Don't have a lace kimono? Then you should consider getting one.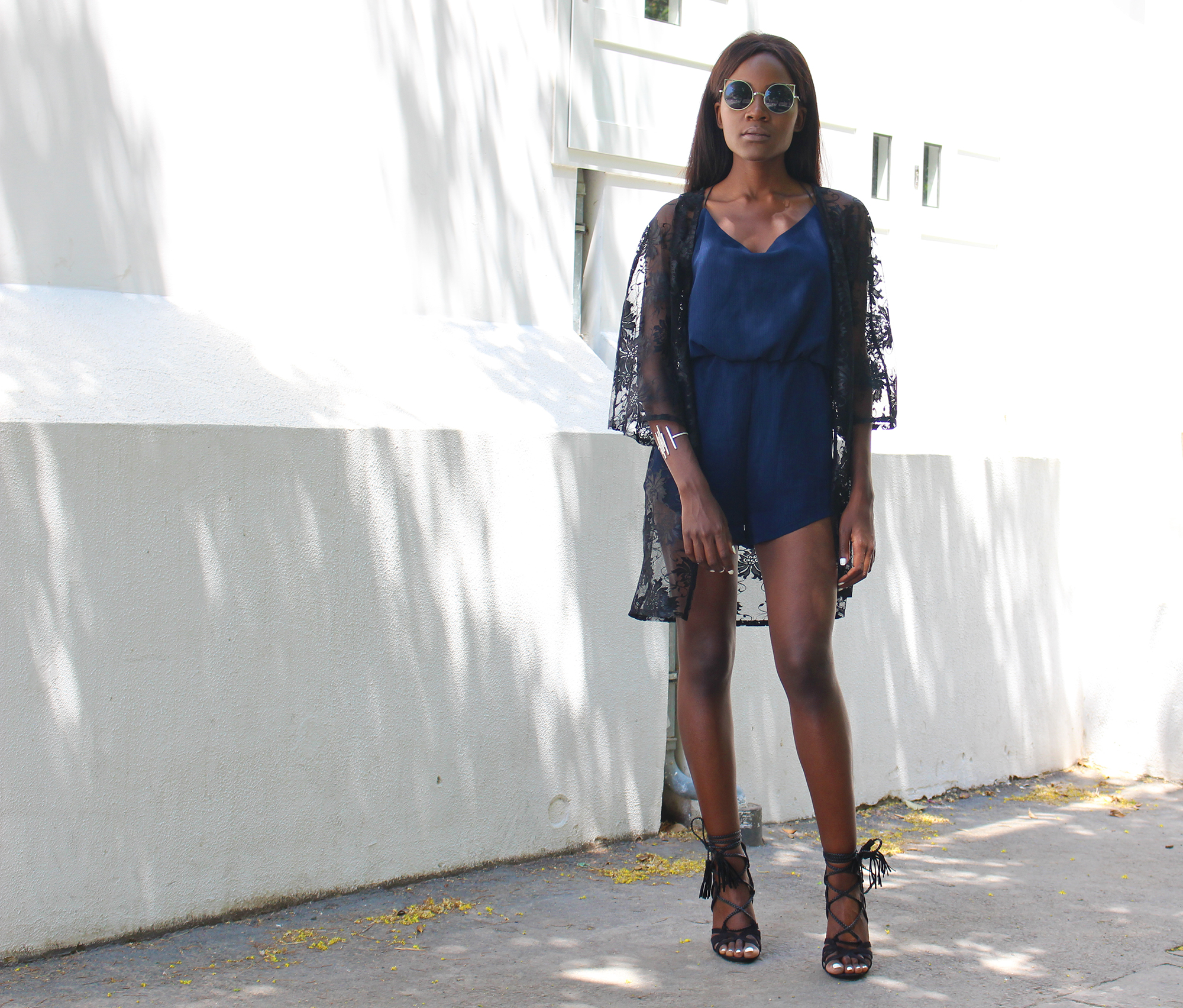 The lace kimono is the in thing this summer and will definitely look great on your Facebook or Instagram account,lol!. What is making the lace kimono a must have trend? Well, kimono is the most versatile clothing that you can have this summer. You can go with it to the beach, meet your bffs for brunch and even go to the most wild and exotic festivals. It seems to fit virtually everywhere. Moreover, you can wear it over anything, be it your jeans, shorts or your posh skirts and dresses ( you can even wear it as a sexy robe with your cute lingerie in the morning to show bae that you "just woke up like this").
The best thing is that it is light and airy, making it perfect for the warm weather. Besides, all it girls and celebrities seem to love it, making it spread like bush fire and therefor making it the new hot stylish trend this summer.
I paired my black lace kimono with an open back navy romper and cute  lace-up heels for that extra glam.