When Realisation released their silk, leopard print 'Naomi' skirt, no one could believe what happened next. It went viral and was seen everywhere and on every major player in the fashion scene. Fashion editors, bloggers, models were all seen wearing this slip skirt. It sold out instantly and other fashion brands even started to copy (unsuccessfully imo) it's print and style.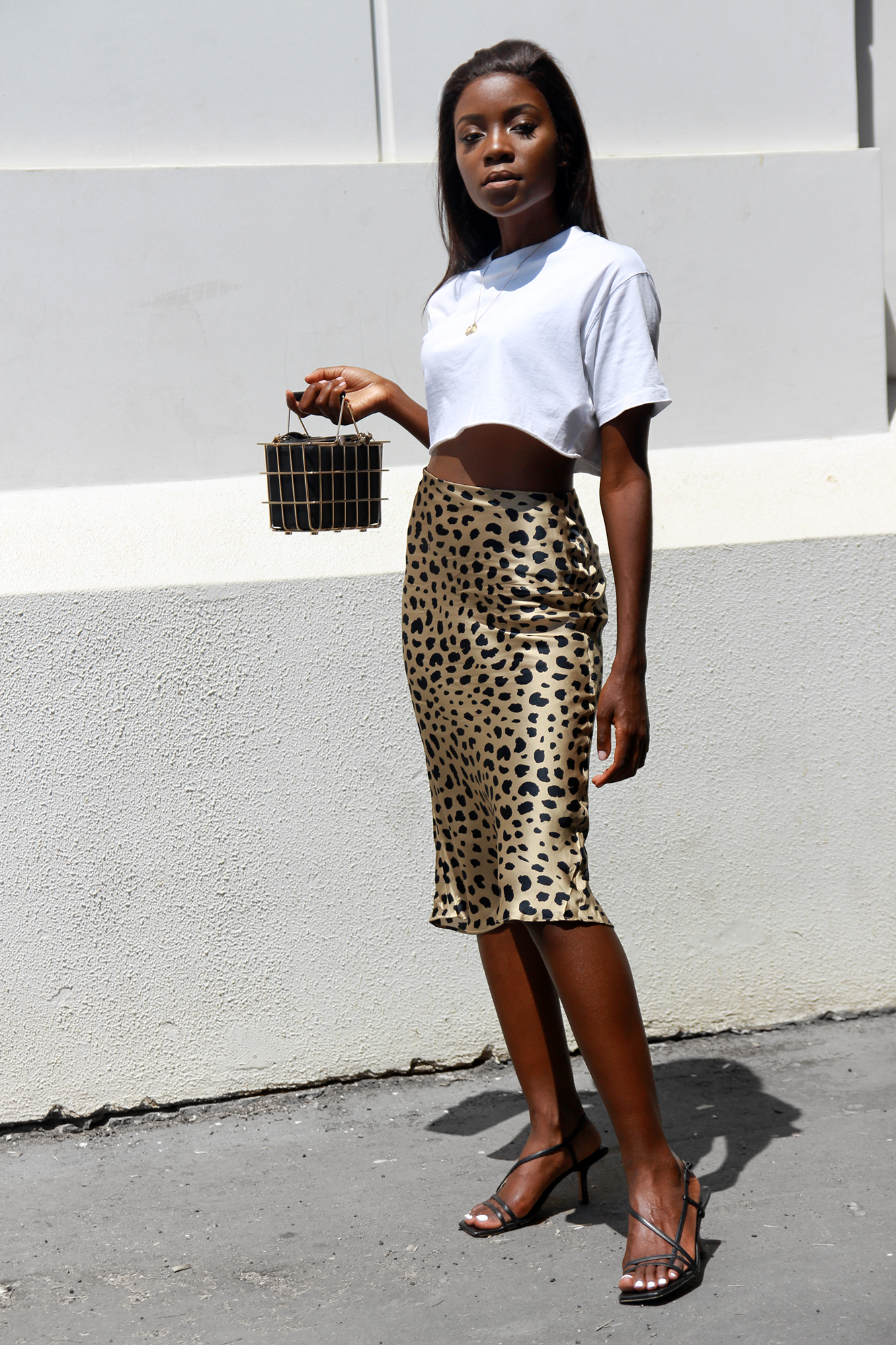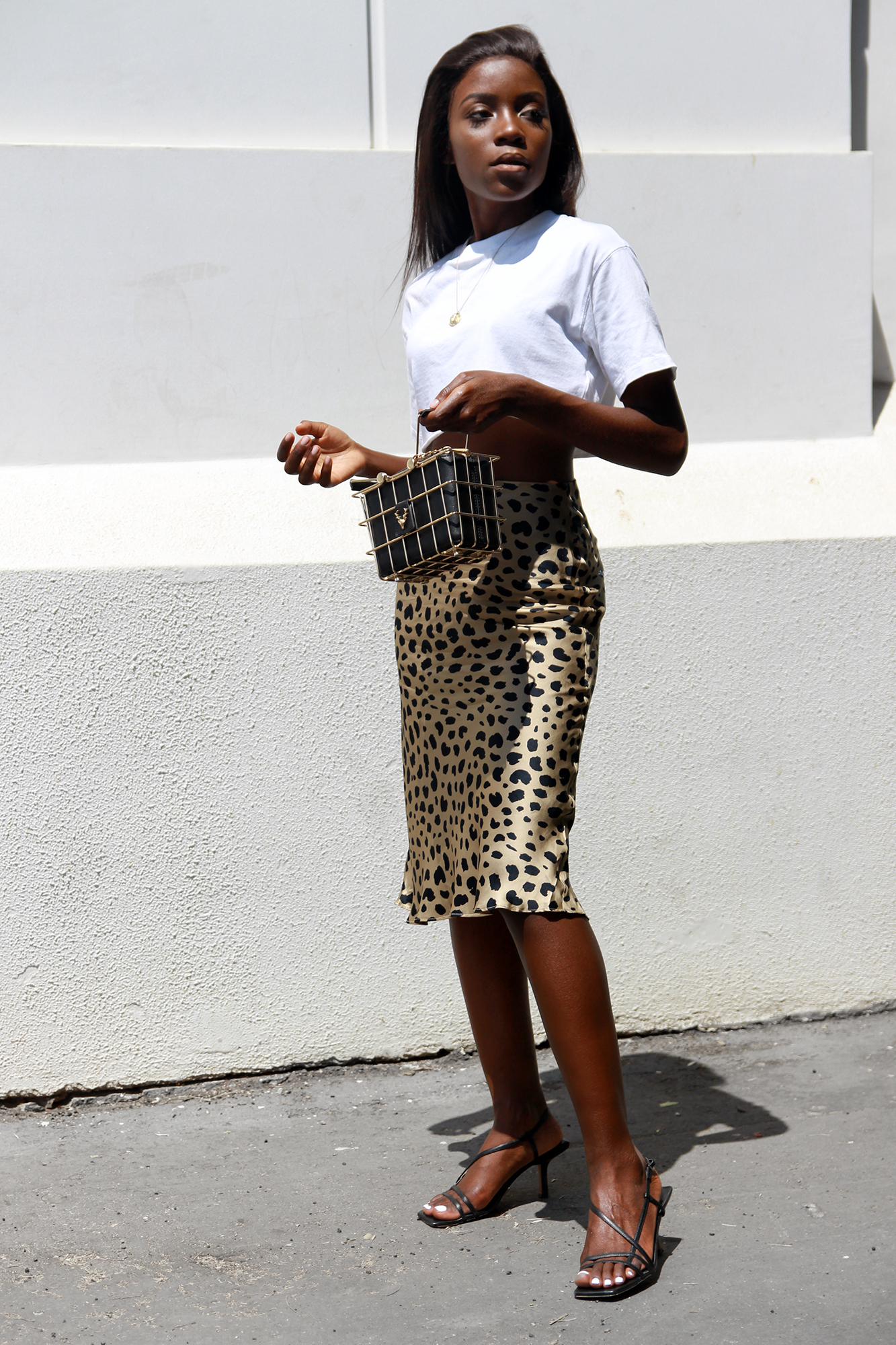 The moment I first saw this skirt on Instagram, I became obsessed. I wanted it so bad but it was always sold out. Finally when they announced they would be restocking, I immediately placed my order. What made me fall in love with this skirt is it's unique leopard print. It is not the classic type you would normally see on clothing. And the fact that it is so versatile is definitely a plus in my books. I often go for pieces that I can combine in many different ways to create many different looks. It can be worn both in winter and summer, with heels, boots or sneakers, with tee's or sweaters or even tank tops and you will still look elegant and well put together.
Now onto the pros and cons:
When I received my package I was beyond thrilled and couldn't wait to open it to finally wear my Naomi skirt. Once I opened it, I was honestly underwhelmed with the packaging. When you pay almost 200 euros for a skirt, you would expect decent packaging. While I was expecting a sleek little box, what I got was the skirt in a clear cello plastic bag inside a canvas tote. That's it. Of course the skirt was all wrinkled up in that bag so I had to use my steamer to straighten it out. 
Next thing that I didn't like was the way the skirt is made. Although I did get the correct size (I used their measuring chart), putting it on and taking it off is another story. You see the skirt has a waistband but it doesn't stretch much. I have to put this on over my head, shimming it down to my waist. It fits right once it is on but I can't pull it on as it doesn't stretch to go over my hips. It would be much easier if they had a concealed zip on the side. Also the design of the skirt needs improvement. Like I said I got the right size (XXS- I have a super tiny waist) but there's still a pinch of extra space on the hip area.
Now the good things. The fabric itself is silky and flowy making it fabulous! The length of the skirt is just about right hitting a little bit under your knees. And of course its unique print which I love! I have gotten so many compliments since wearing it.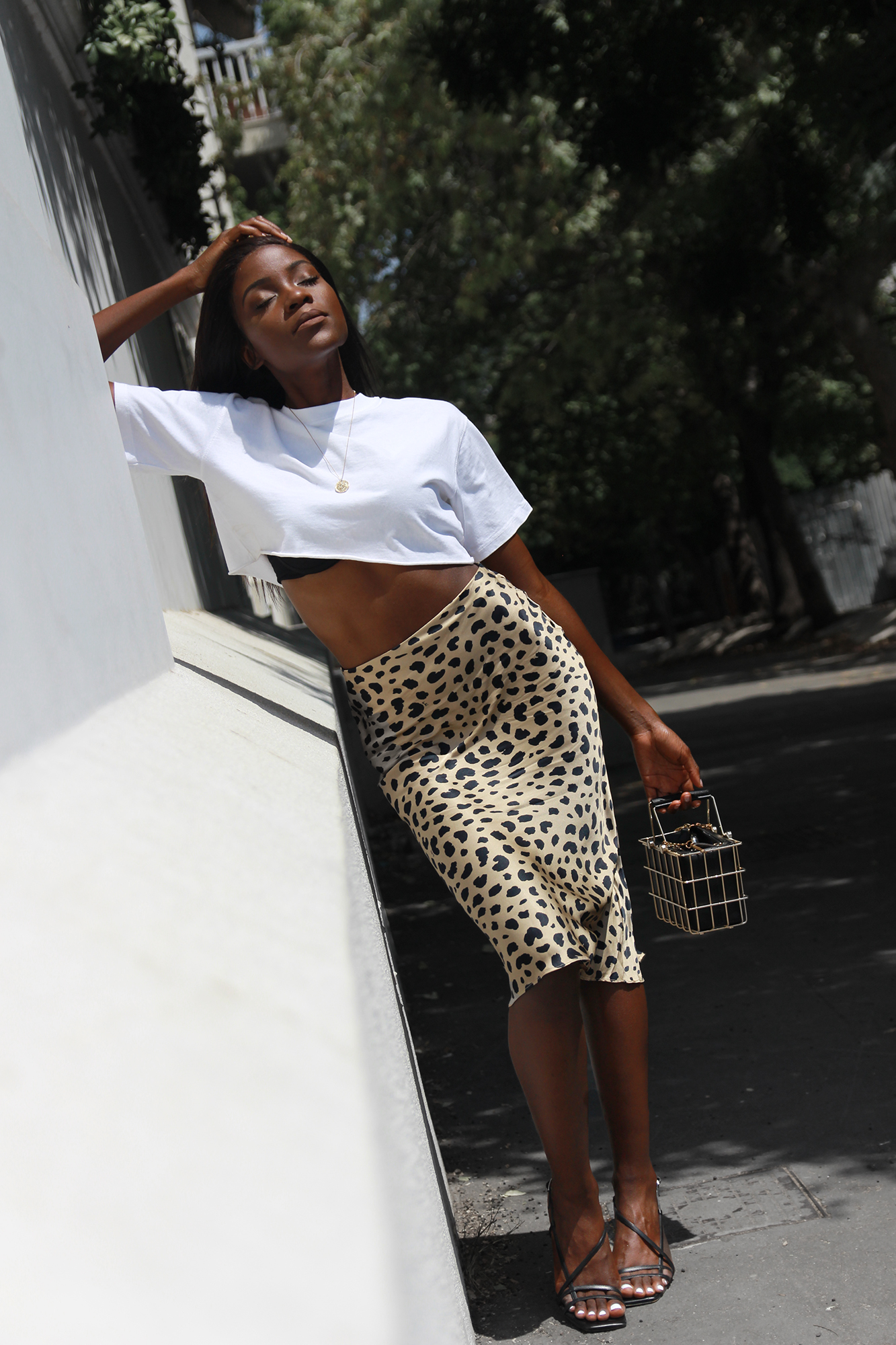 So overall am I happy with my purchase? Yes and no. If it only fit like a glove I would be happy about my 200 euro splurge. Realisation definitely need to make some improvements to justify their price tag. I'm not sure about their other pieces such as dresses but their skirts have to be redesigned.