While I do enjoy the hot weather, the long days at the beach, the smell of sunscreen, the adventures, I can finally say that I'm looking forward to fall.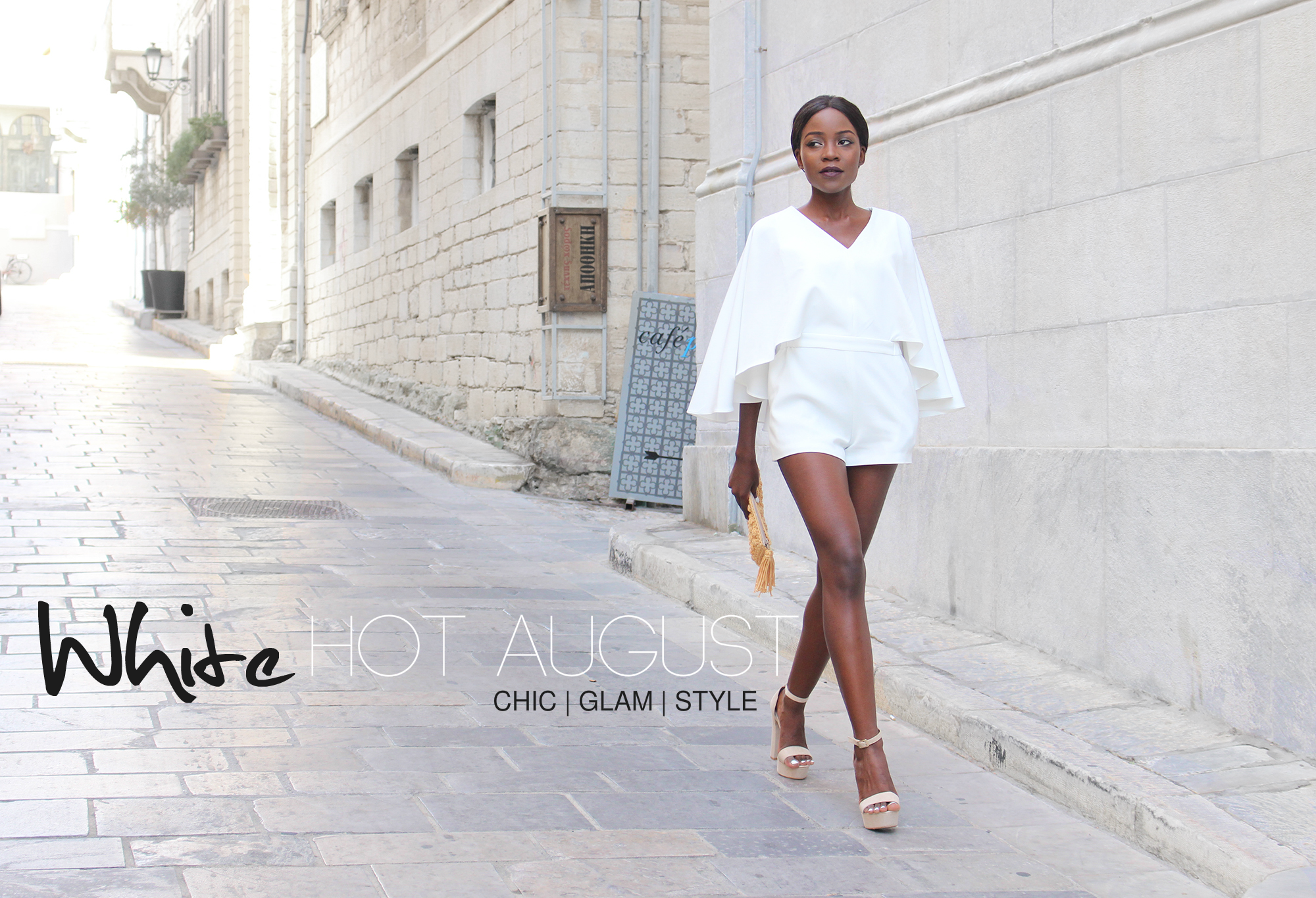 Fall must be the best season (this coming from a summer lovin' girl). I mean it's not too hot - but you can still swim, you get to wear transition clothes: slinky tops, shorts but can also layer with jackets. That and you get to buy a new wardrobe!
What about your favorite TV series coming back? Watching them with a hot cup of tea under a cozy blanket.
Everything seems to fall back into place. I love being laid-back and care free in summer but I'm starting to miss organized schedules, plans, structure.
No.More.Mosquitoes. This has got to be the worst thing about summer.Seriously. The struggle is real for me every year.
And I think what I look forward to most is the "new beginnings". After such a long break, I've fully charged my batteries and I'm ready to take over the world...again.
Can we talk about my outfit now? I have been wanting to wear this gorgeous romper for a long time but due to the scorching heat I wasn't able to rock it. I mean having my arms covered up in 35+ degrees and humidity? No, thanks. Finally the past few days have been feeling alot like fall, with morning breezes but especially in the evening when it gets chilly. Perfect time for me to walk in the streets in this classy number (without sweating inside like a pig). What I love most about this romper are the cape-sleeves. I tell ya, when the wind blows you get that dramatic effect. Definitely got many heads turning! 😉