Nothing says spring like a crisp white button down shirt. The shirt dress, is a casual shirt that is extended to create a dress. You can find it in different lengths ( sleeve lengths and hemlines ). This stylish one piece solution is subtle yet exudes some sexiness.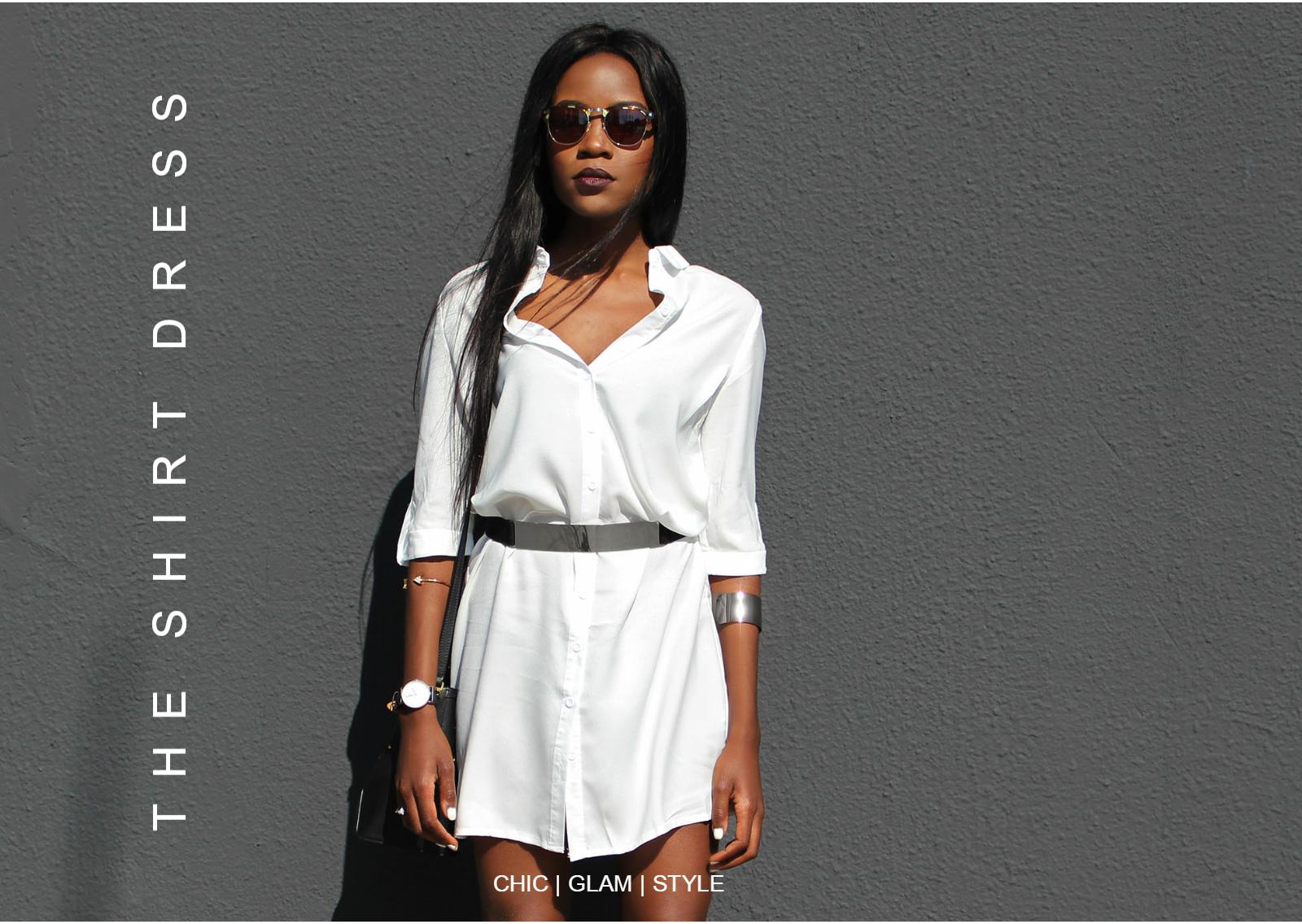 The shirt dress is a classic spring/summer staple you will want in your closet. This versatile piece can be both city chic and coastal ready. It can be sporty/casual but can also be dressed up for a more elegant style. However this easy-breezy effortless look can be a bit of a hassle to style. They can easily look plain and boring. Here are a few tips on how to wear it with flair:
Pick the right size. If its more form fitting then make sure you have room in the chest area. You don't want buttons popping up all over the place.

Wear it with a belt

to cinch in your waist and avoid looking boxy. However if your waist is your problem area then wear it loose. Unbelted, it will hide your midsection and thighs.
If the shirt dress is too short for you then pair it with leggings.
Roll up the sleeves for a more casual vibe.
If you're going for a white shirt dress, you must wear nude underwear! I made the mistake of wearing red underwear (stupid, I know!)...I don't need to tell you the rest.
Accessorize. Necklaces, bangles, rings, bracelets so that it doesn't look too plain.
If it's till cold, then layer it with a cozy cardigan or leather jacket and a scarf.