I used to be afraid of white jeans. That's until I started wearing them and discovered that they are a wardrobe staple that everyone must own...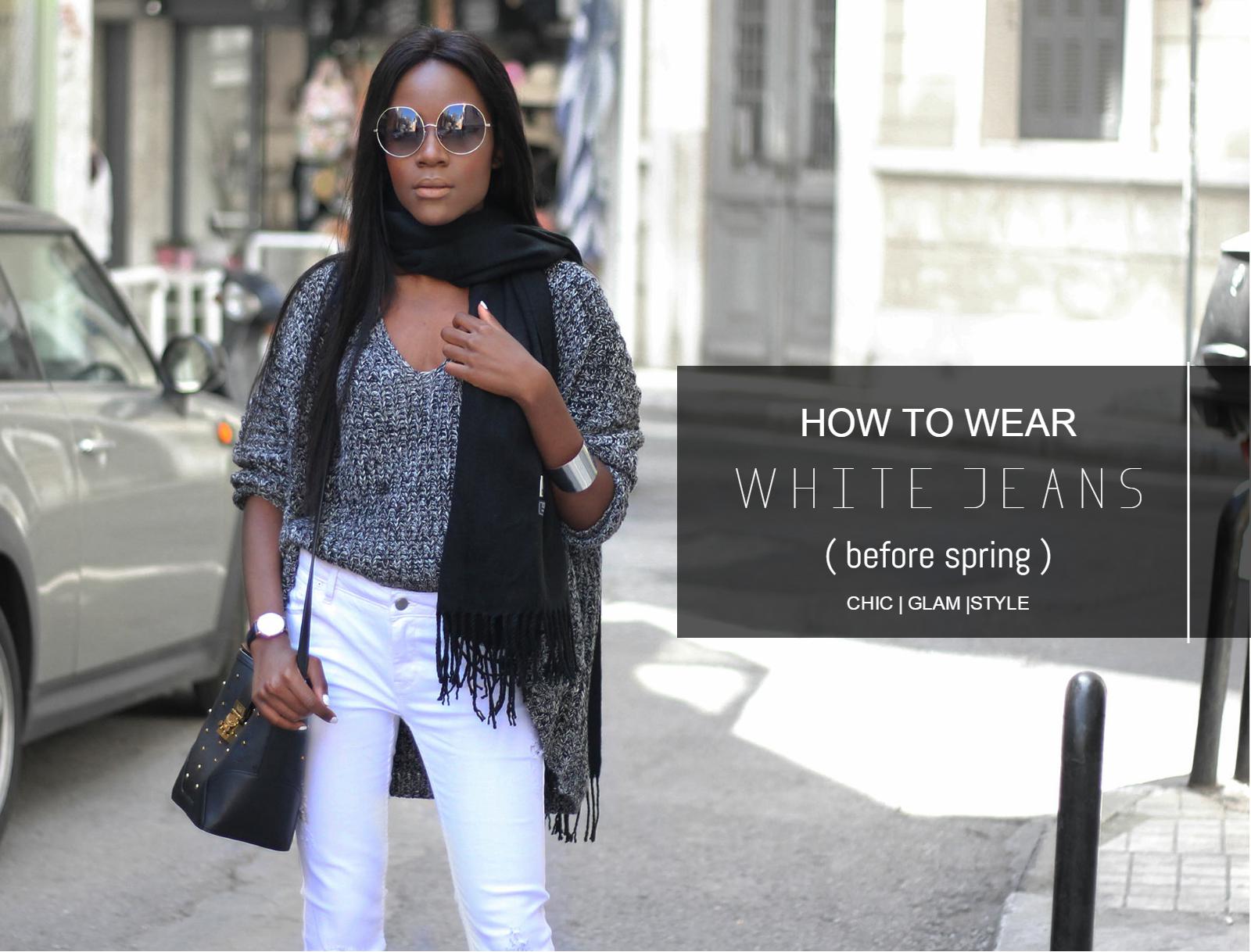 White: such a clean, fresh, easy to combine color. When it comes to fashion, many associate it with spring and mostly summer. I'm talking about wearing white on your bottom half. We have all heard the rule: wear them after Memorial Day (in May), and make sure you're out of them before Labor Day (in September). But rules are meant to be broken, right? So if you're still battling with the concept of white bottoms but want to wear the look:
Yes, you can totally rock white pants in colder weather.
You just have to pick the right fabric

. Since white is more transparent than any other color, go for denim.With white jeans the fabric is thicker and the fit is better. If you are not comfortable exposing your behind in white pants, then wear longer tops. This way you get more coverage on your hip and thigh area.

Layer your white jeans with knitwear

( and a coat if it's freezing ). Add a scarf for more warmth.

Choose the right color palette.

While pretty pastels are paired with white in spring, darker neutral colors are an excellent match when the weather is still cold. Browns, greys, black are perfect options. White skinny jeans can look gorgeous when paired with a slouchy grey sweater!
I found my perfect pair of jeans at Reiko. They are skinny, a little bit distressed and fit perfectly. For me these are my go-to jeans. If you haven't found a pair of white jeans that you love I would suggest to go to check them out.
"How do you rock your white denim in colder weather?