You don't have to head to class to have a reason to buy one of these. Combining practicality + style, backpacks are chic again!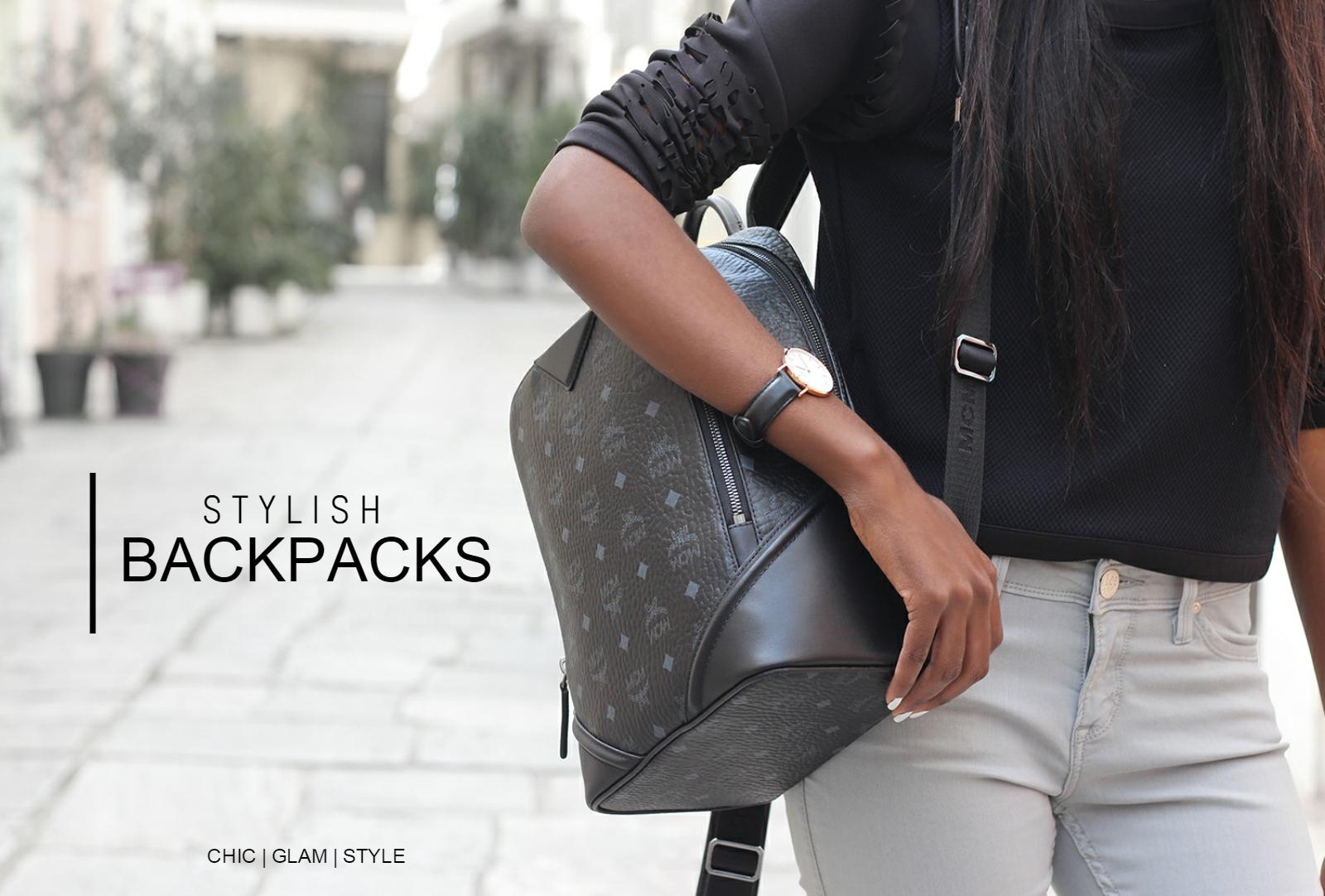 Complete your on-the-go look with a stylish backpack...minus the lopsided shoulder pain. The beauty of these carry-ons is that you could literally carry everything (when I say everything, I mean it might even carry your laptop) and still look cool and hands free!
There are endless options to choose from nowdays from conventional canvas ones, to luxe leather. But what do you really need? Here is a quick guide on choosing the right backpack for you:
STYLE
If your schedule isn't that packed and you don't need to carry around lots of books, files, laptop then go for a more compact backpack. A small to medium size leather backpack can neutrally and elegantly enough easily transition you from work during the day to happy hour later in the evening.
PRACTICALITY
If you're one of those people that needs to fit almost everything to carry around, something more spacious with lots of pockets will be perfect. Big backpacks do not have to be dorky or ugly. Choose one that's both visually appealing ( color, design) and has the capacity to carry the days heavy duties.
When it comes to backpacks do you choose style or practicality? Let me know in the comments!