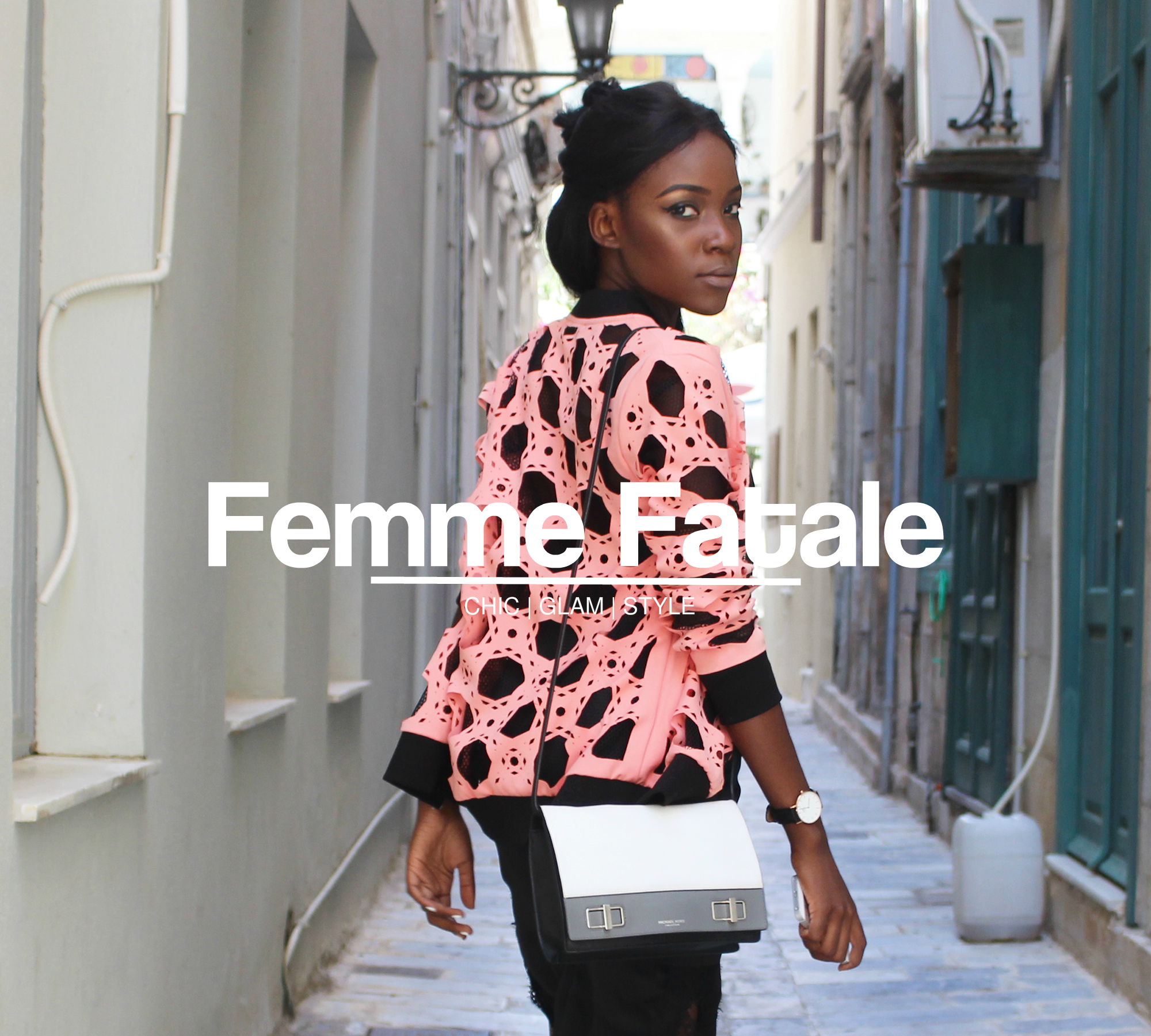 Hey  loves!
Hope you are having a wonderful week so far. As I write this post I am looking at the endless blue sea that's right in front of me. I feel the breeze and smell the salt in the air... Yes, the location is idyllic, perfect for me to just lay in the hot sand and take frequent cooling dips into the water but I have a post to do! Nah, I'm not complaining 🙂 I love blogging, even when I am on vacay but I think I'm still trying to find the balance between work and play.
A couple of days ago I shot another outfit that I wore for my evening strolls around the island. More romantic, more seductive but still has some edge to it. Nothing screams more "femme fatale" than a sexy, slinky, black slip dress. Maybe too sexy (especially with high heels on)...To downplay the allure of the dress I paired it with an edgy jacket with cool laser cut details. This way all the attention goes away from the dress and the main focus is the jacket.I have been loving this jacket so much and have been wearing it alot especially at night when it gets a little chilly and breezier in the island. 
What do you think of this look?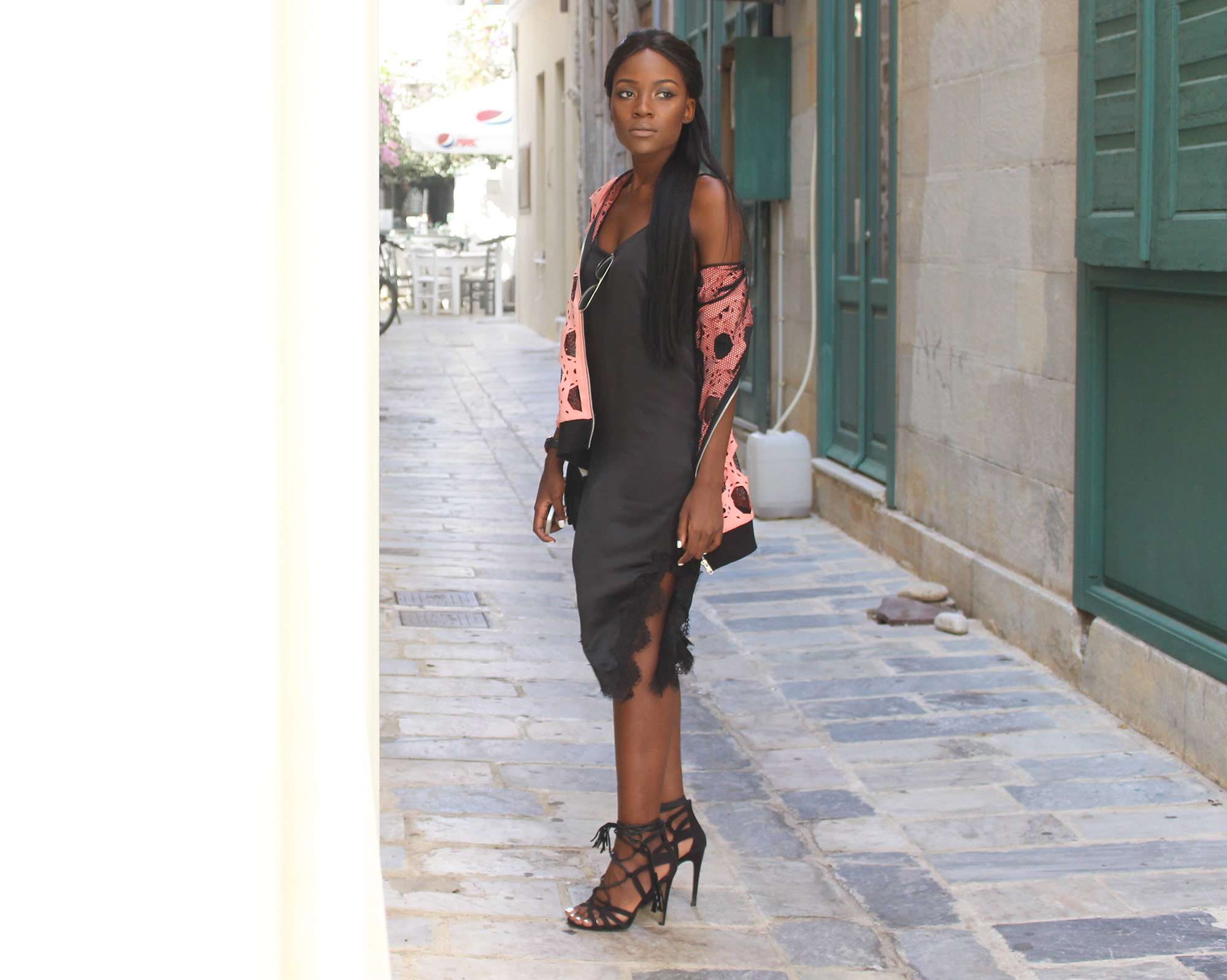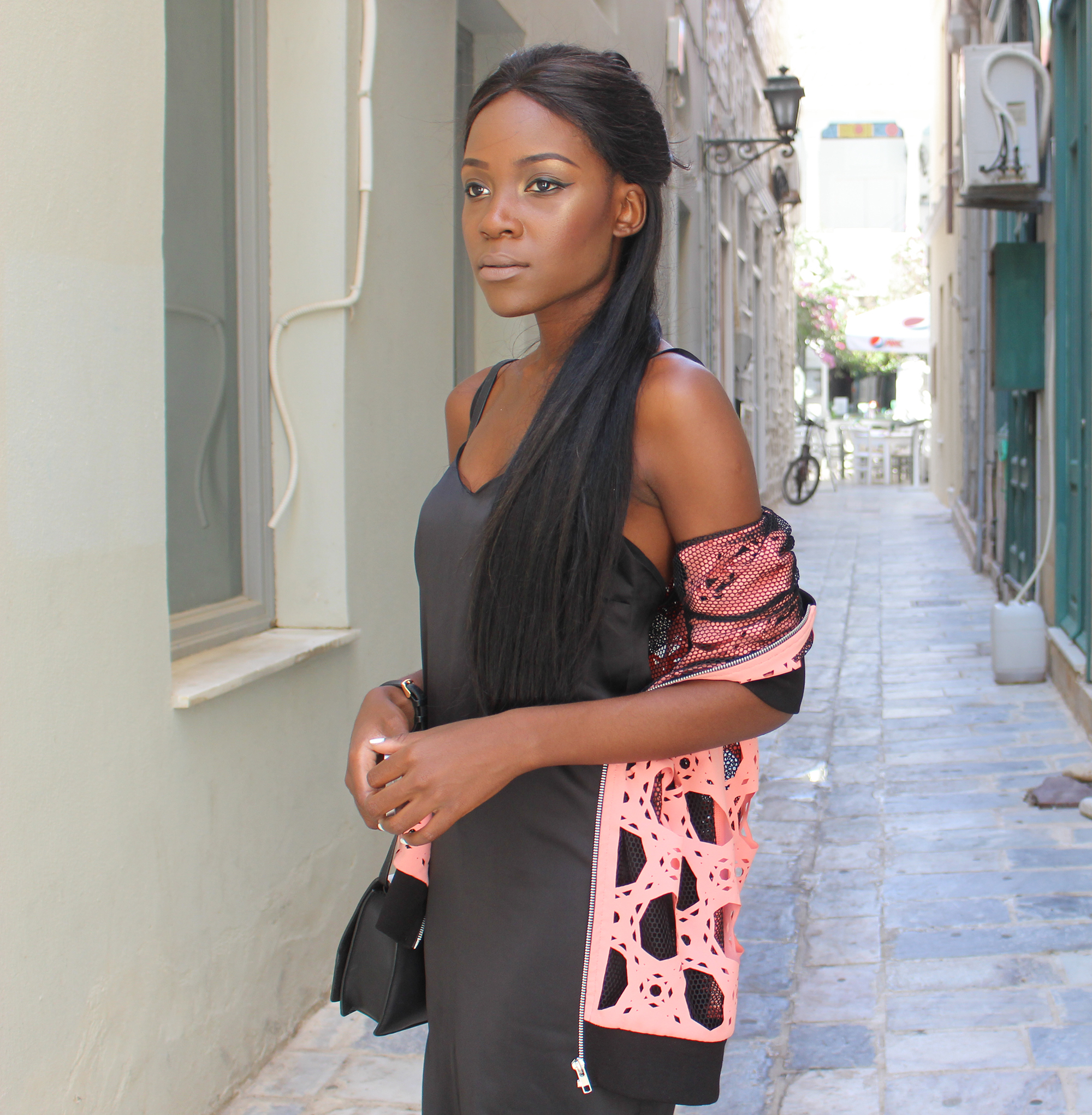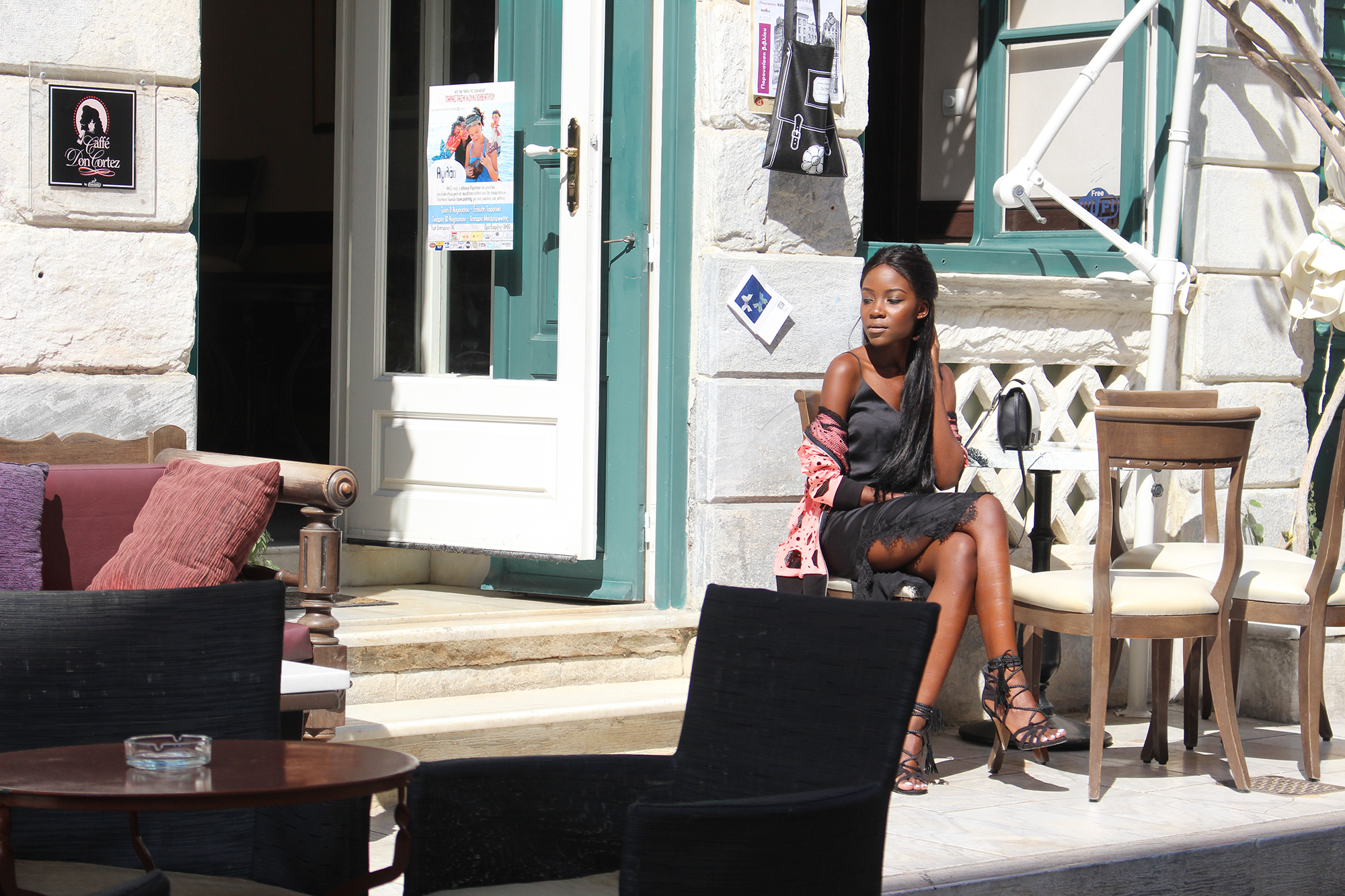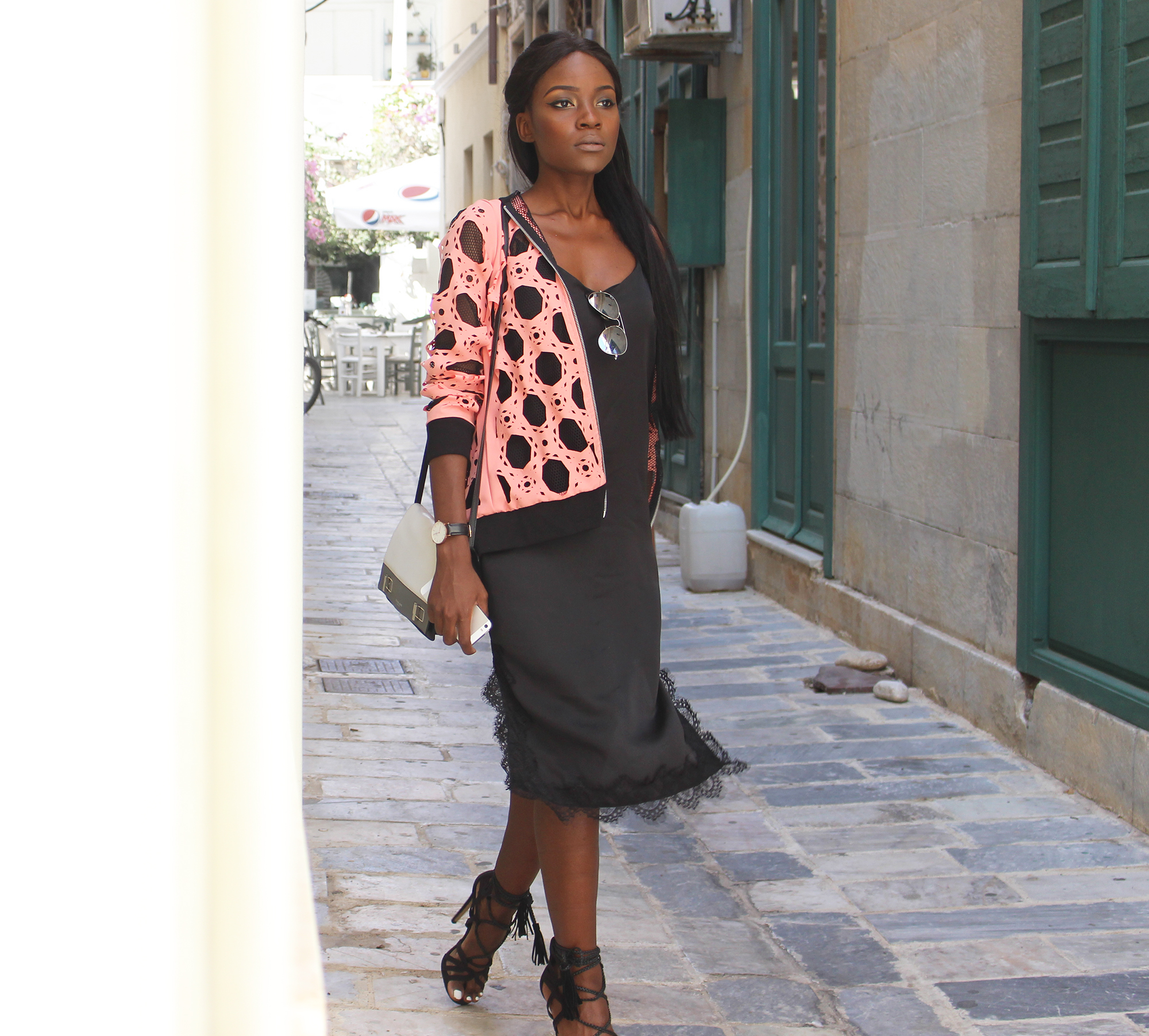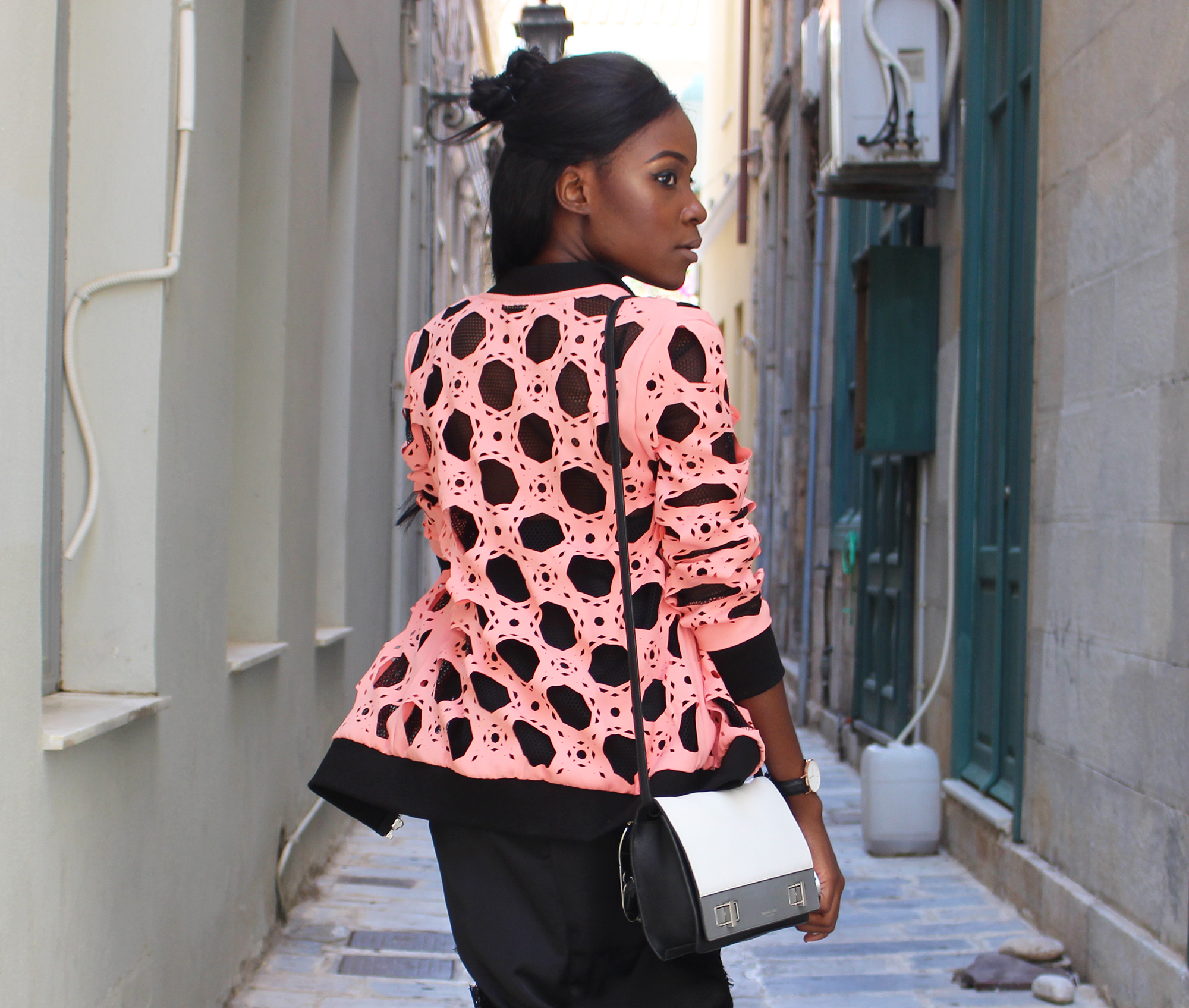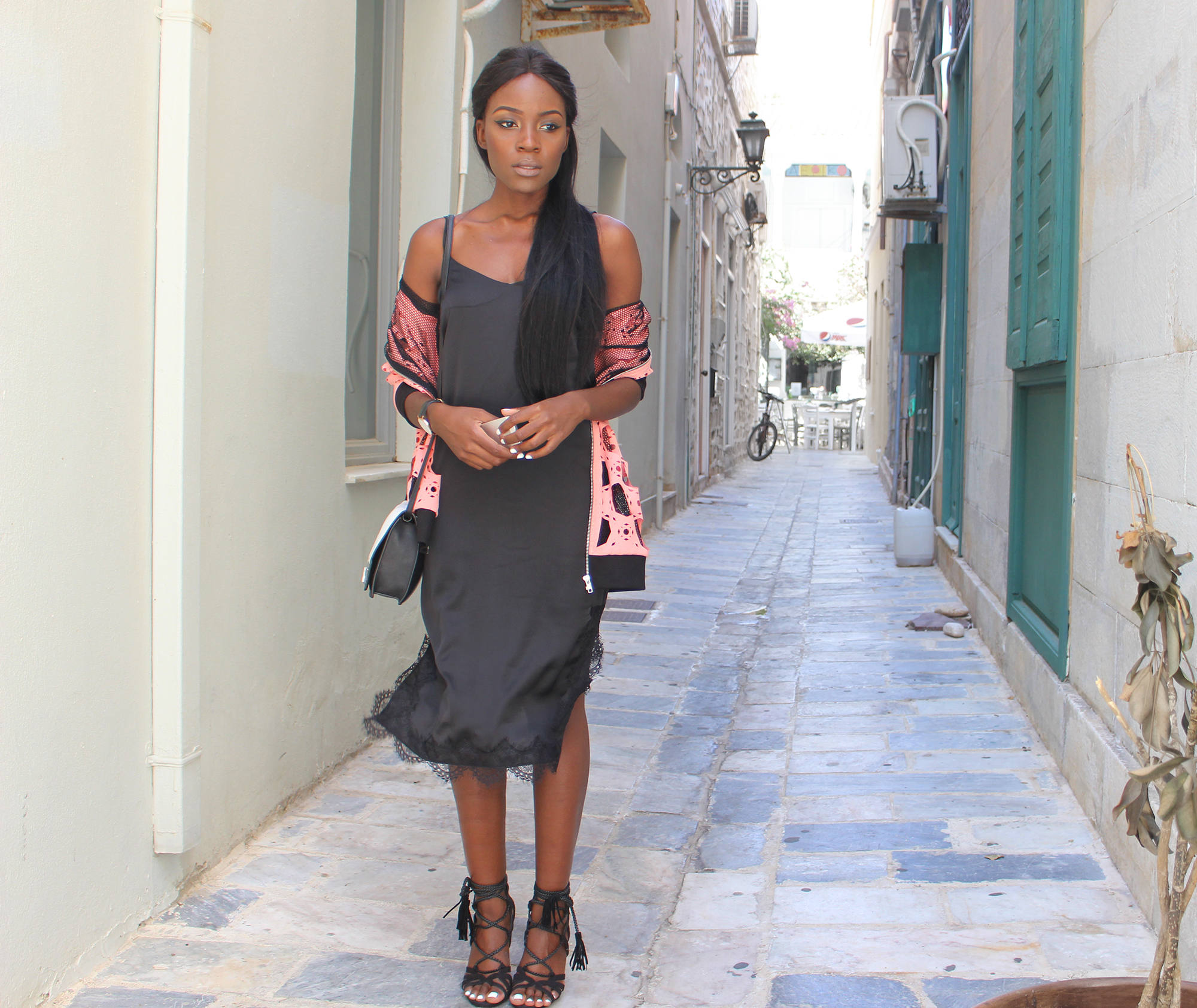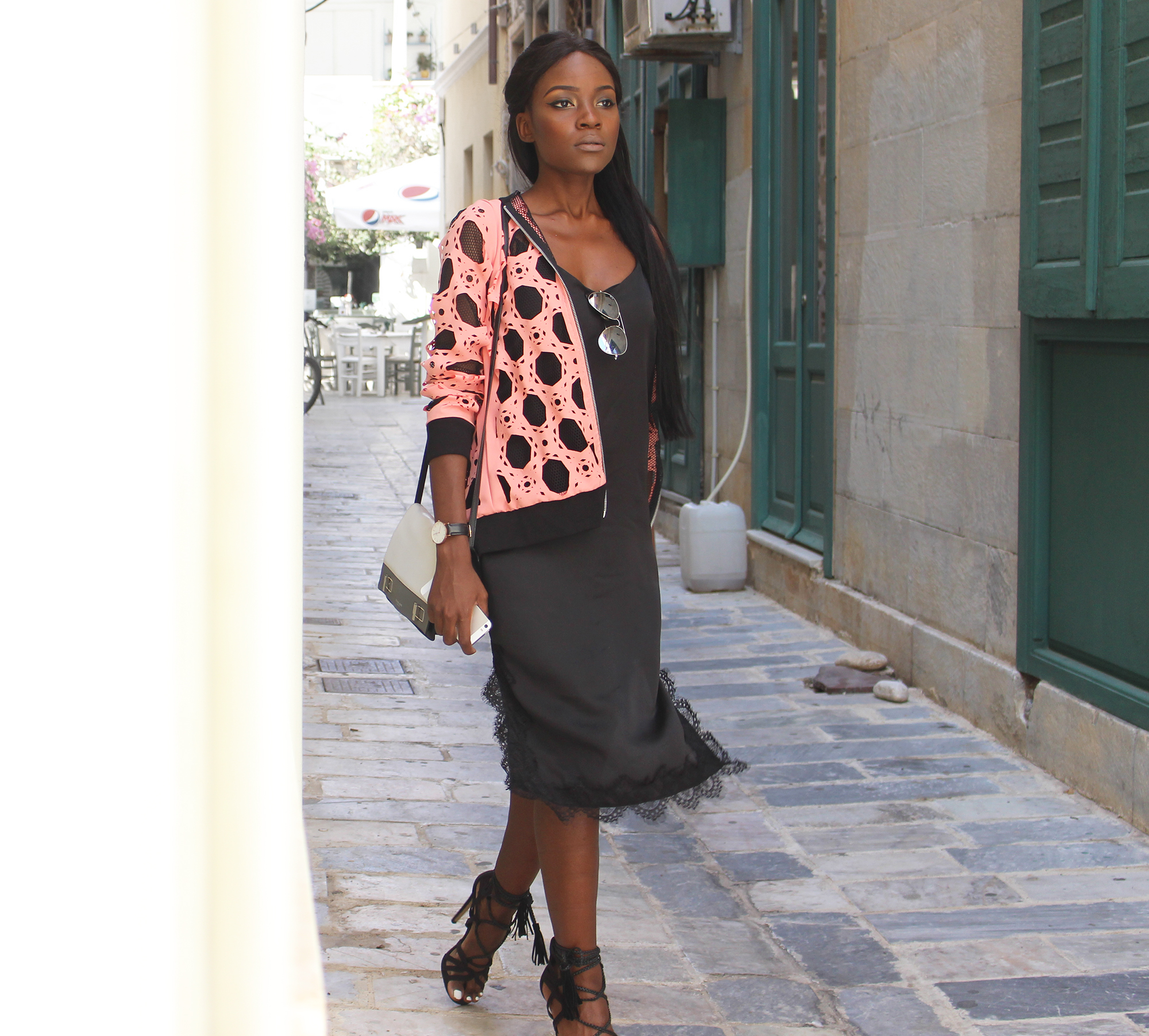 JACKET | Cut Cuutur ( Shop Here)
DRESS | Bershka
SHOES | Migato
BAG | Michael Kors
xoxo,
Stay Chic,Stay Glam