The double buckle belt trend is still going strong! These western inspired pieces go perfectly over your favourite wardrobe pieces. I'd definitely adds up the right amount of edge to any outfit.I've been searching for quite some time to find the perfect one, and I finally landed on this one from Pretty Little Thing. The great thing about it is that it has an elastic band instead of hard leather so if you have a tiny waist like me it will fit perfectly, and if not it can stretch out a lot.Try one on to amp up any outfit. 
I wore my belt over my otherwise slouchy knit dress and it's taken it to a whole new level. Some knits are loose or rather chunky and hide your waist. Cinching in the waist with a belt creates this contour that is a great way of defining your silhouette. For thicker knit dresses, create balance by teaming them with wider belts.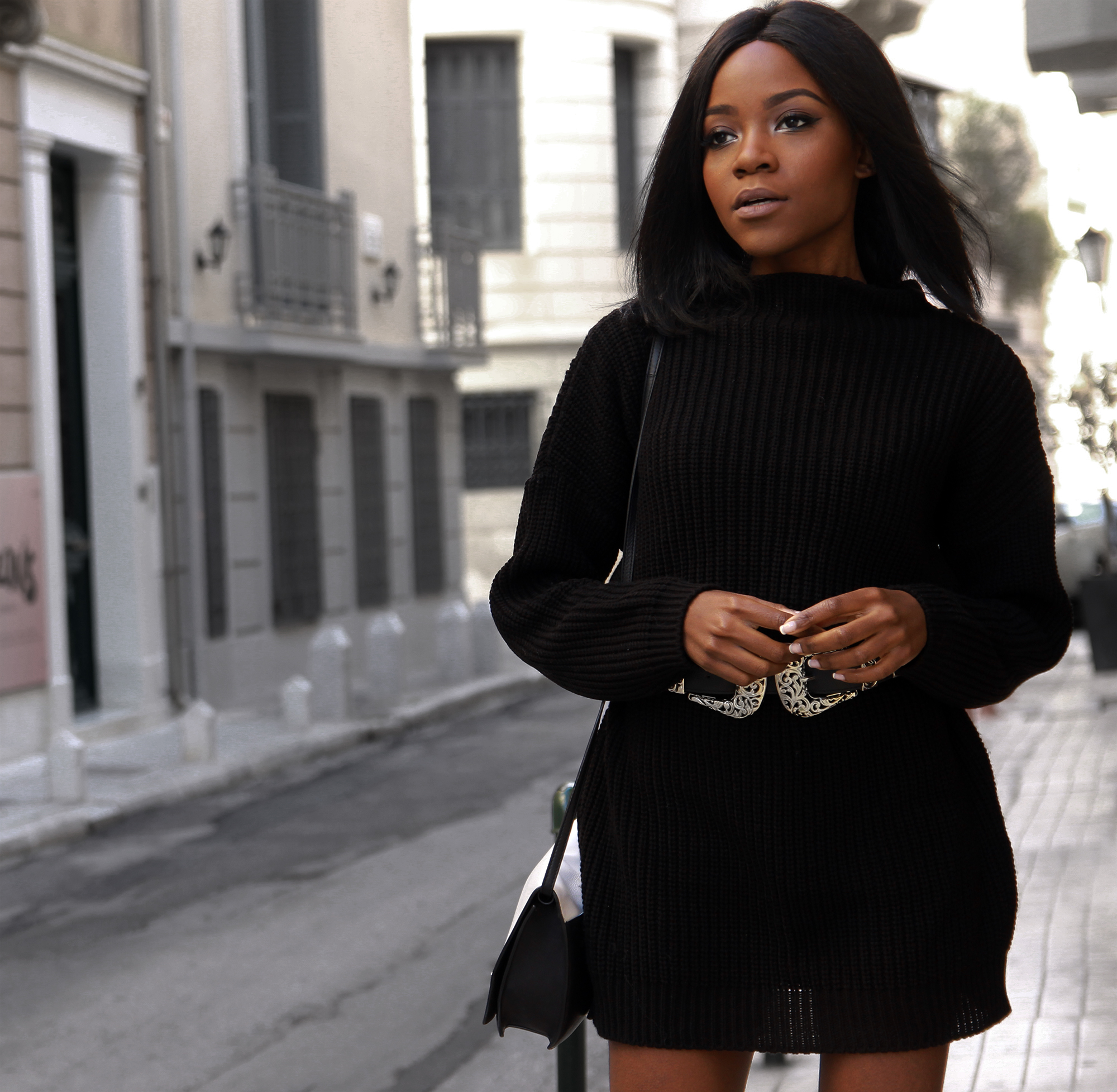 I finished off my look with the most popular kind of boots atm : Sock boots. To be honest these aren't the easiest type of boots to wear and they're not for everyone. I think they hit at what might be the worst part of the calf ever, cutting off your leg and making most people that wear them, well awkward. The easiest way to wear mid-calf boots is with a dress. They look best with shorter dresses but if mini dresses aren't your style then longer maxi skirts also look great with these boots.Just avoid midi length skirts or dresses. If wanna opt for pants then go fo cropped ones. They do look amazing with cropped, frayed hem jeans. The boot should basically go up under the jeans so no calf is showing.
MY LOOK
SWEATER DRESS | Pretty Little Thing
BELT | Pretty Little Thing
BOOTS | Pretty Little Thing
xoxo,
Stay Chic, Stay Glam