In recent years, denim skirts have made a surprising come back. A denim skirt can be a perfect casual clothing this summer. If you are looking for a contemporary look, you can choose either a mid or high waisted denim skirt.
Denim skirt with a bikini
Why not wear denim on your next trip to the beach? You can put it on top of your bikini after enjoying the sun. Similarly, you can match it with your favorite white tee-shirt and a pair of sandals.
Denim skirt with a white button-down tied shirt
This style can work for everyone. The white shirt should be tied at the waist. You can also change up the look with other accessories like gladiator or fringed sandals. Ankle boots  ( if it's not too hot ofc ) will also work by not making your legs look short. In addition, boots work well when the skirt is above your ankles. You can also match the skirt with a lace-up pair of heels.
Denim skirt with light sweater
Although denim looks perfect when paired with just about anything, it gives a stunning look when paired with a lightweight summer sweater. To give the outfit a nice casual touch, you can choose one that has lightly frayed edges.
Denim pencil skirt and silk blouse
If you don't have a matching set, you can mix light and dark colors. The outfit looks great when it's free of extra details like buttons, or frays. Make sure the blouse is not too loose or baggy. To complete the look, you can match with your favorite metallic accessories.
Double Denim
It's one of the popular options. Simply go for a denim on top that matches or comes close to the color of your denim skirt.
Remember ladies, a denim skirt is a wardrobe staple. Whether it's a hot trend now or in a few years again, you are definitely going to wear it.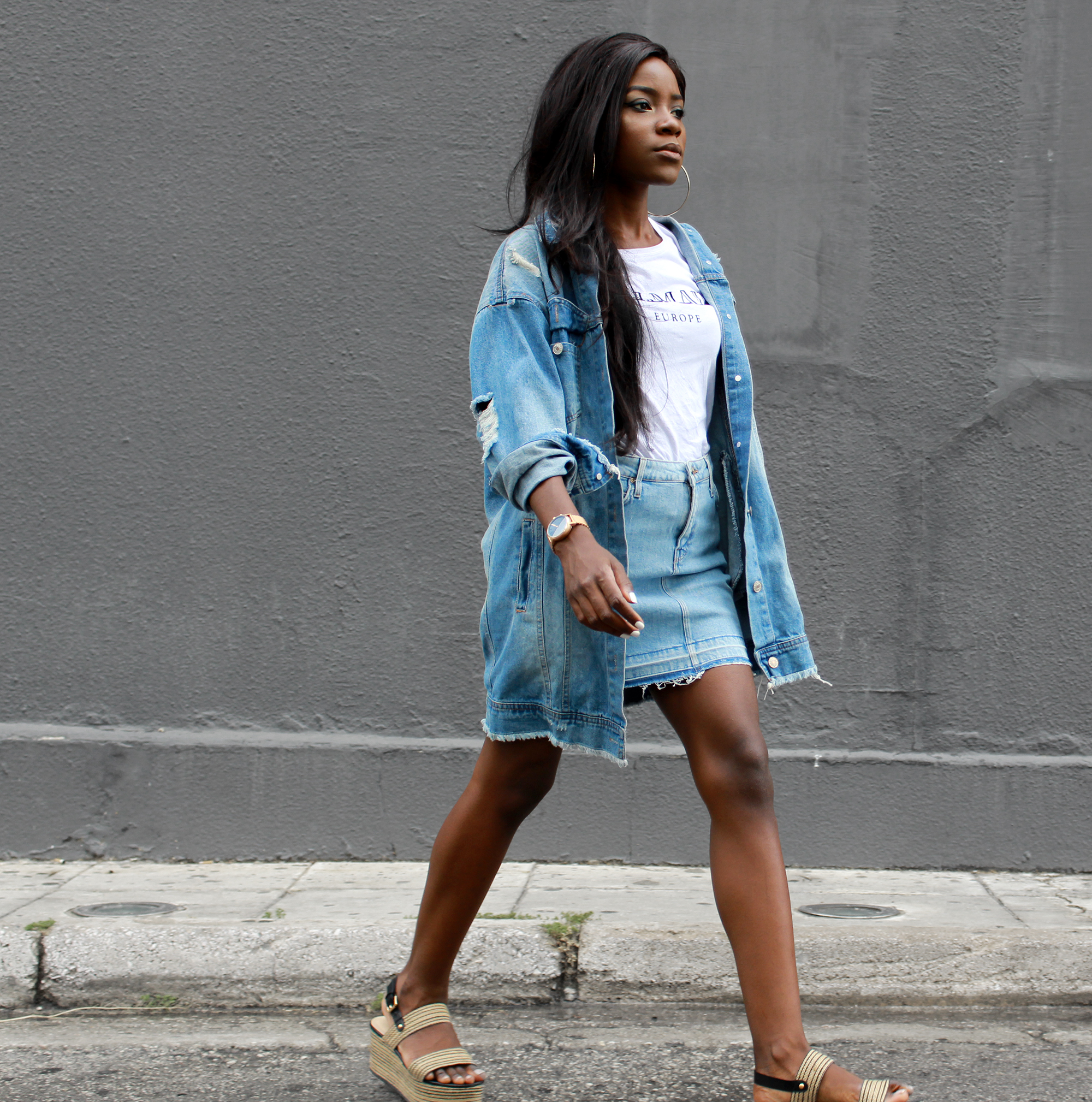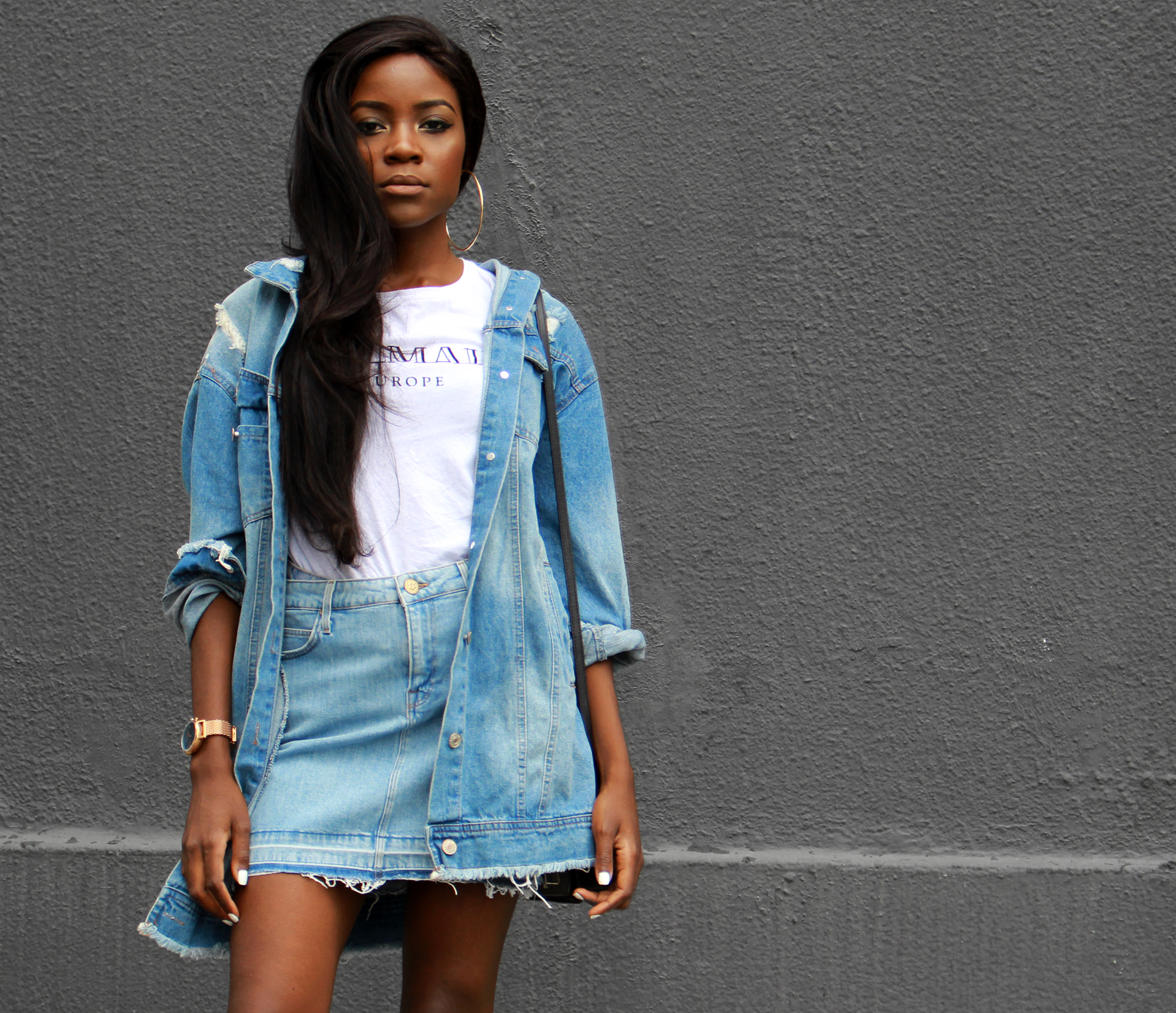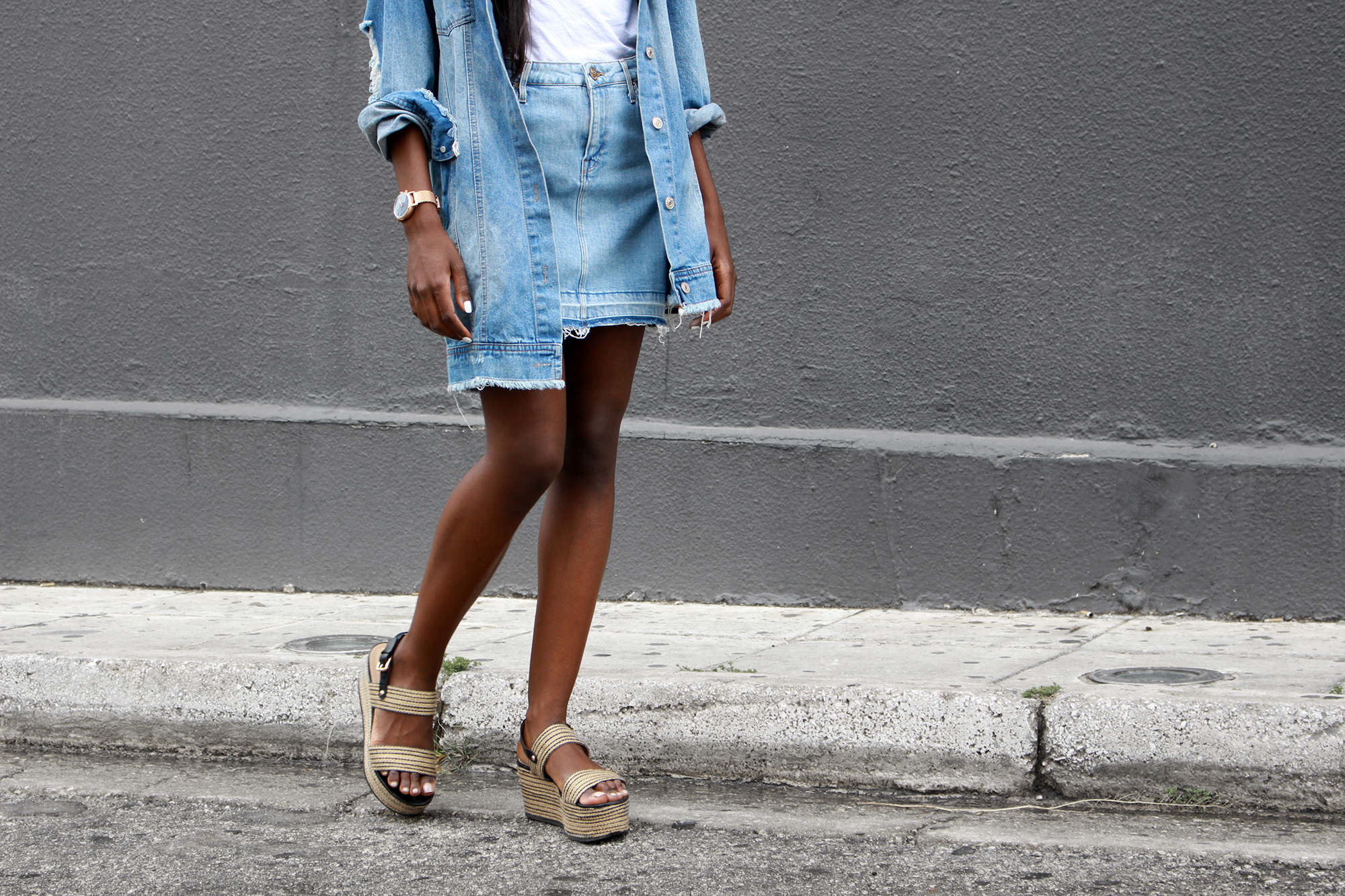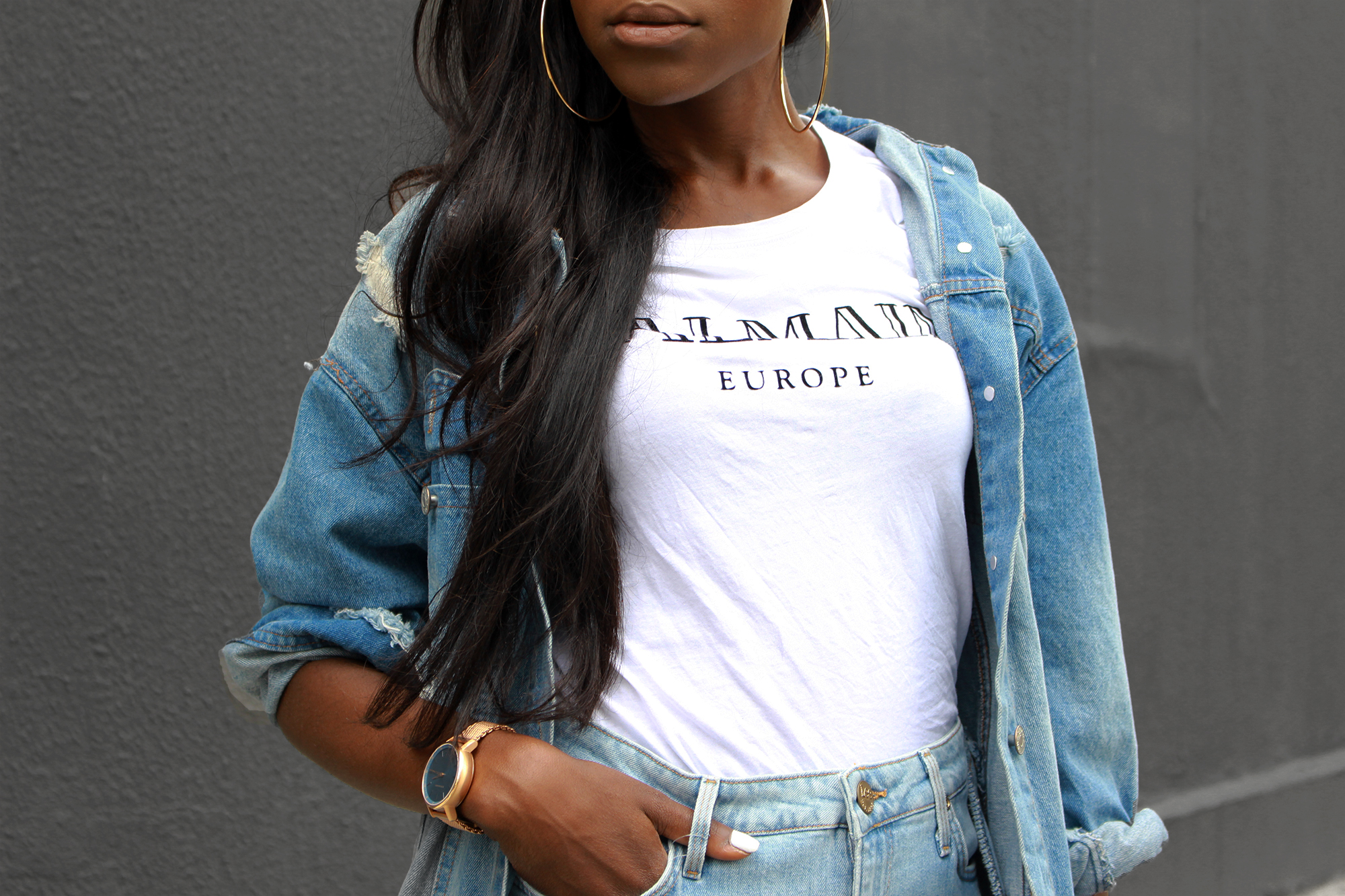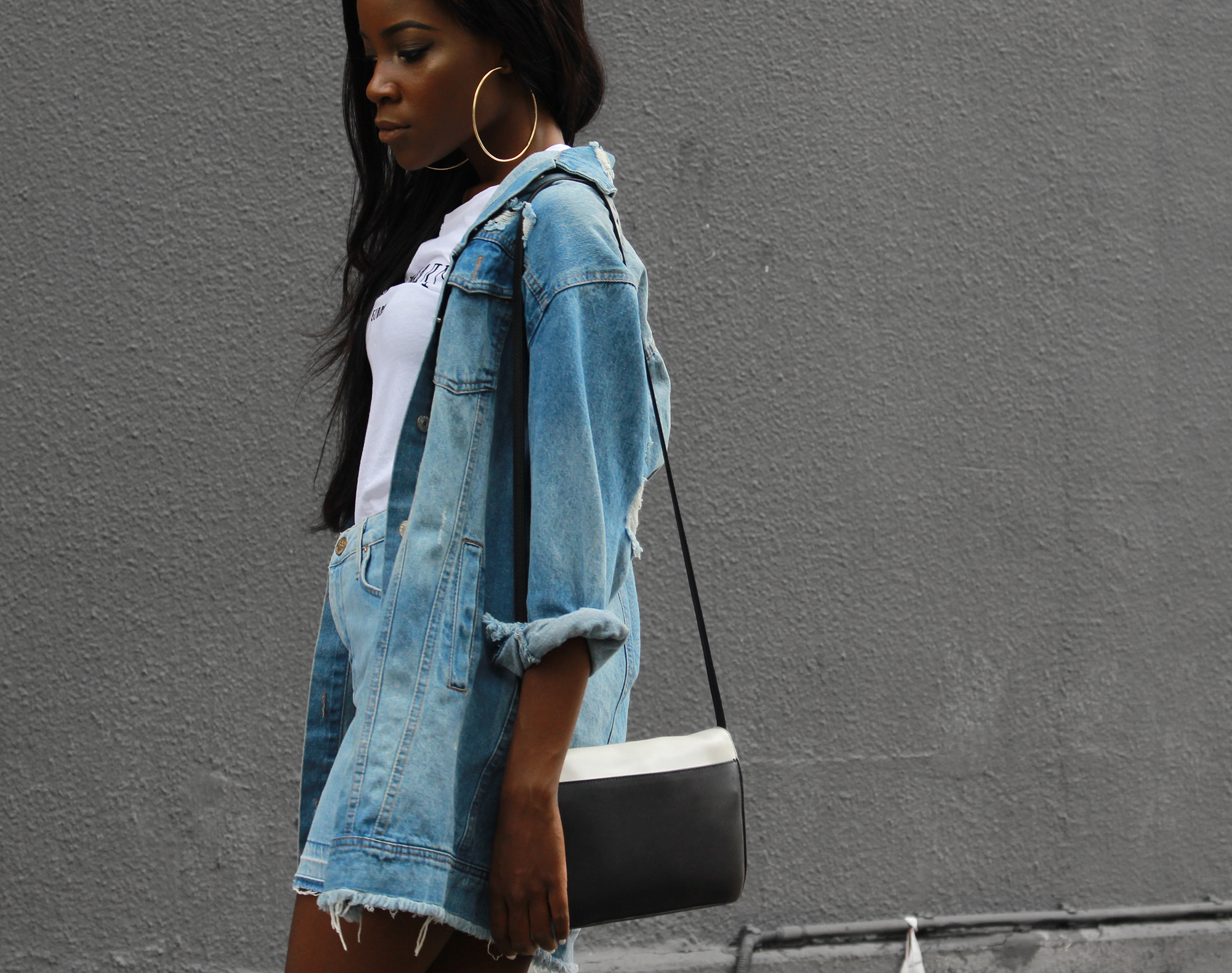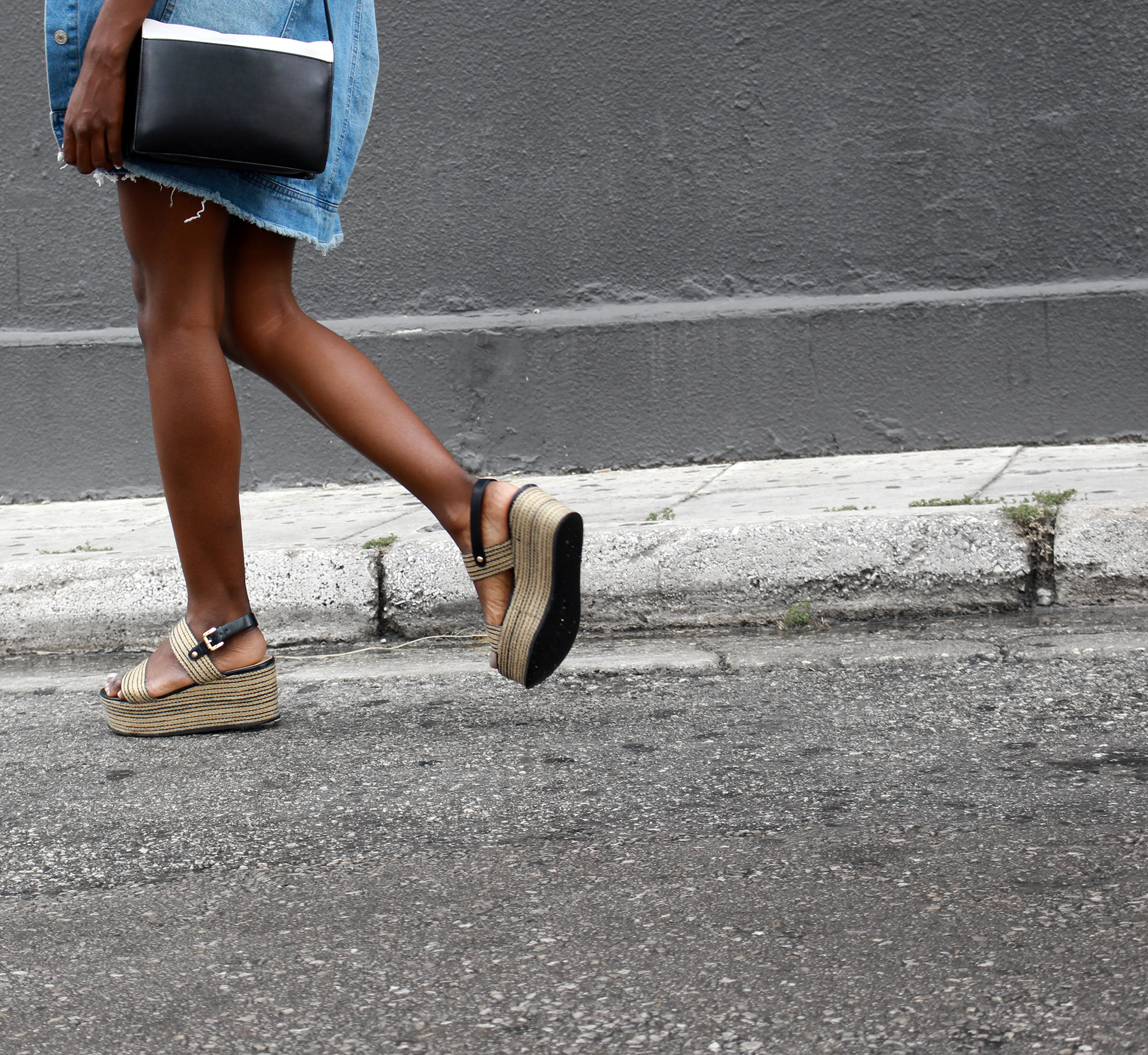 ---
MY LOOK
SKIRT | Lee
JACKET | Missy Empire
SHOES | Migato
WATCH | Kronaby
xoxo,
Stay Chic, Stay Glam