Today's outfit post isn't for everyone. This look however is getting more and more popular; we've seen it on numerous runways (most noticeable being Balmain ) and on red carpet events. I'm talking about the see-through trend.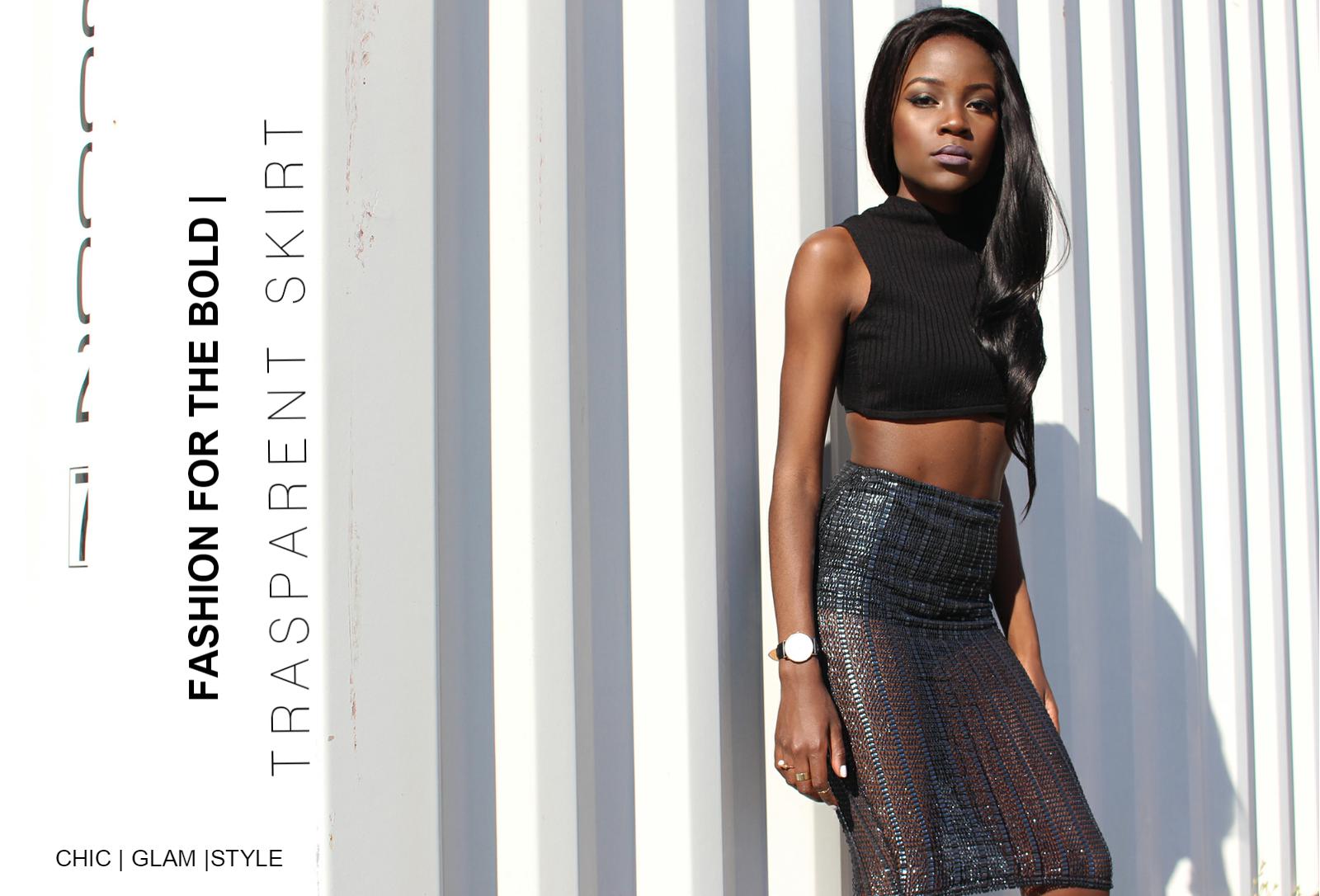 Ok, so you've made up your mind and probably want to give this look a try but have no idea how.You're right. This is one of the trickiest fashion trends. There's a very thin line between looking cheap or chic.I have made a similar post about the see through trend (see here) but there are a few more things I'd like to add:
-Warning! This look is best reserved for parties and venues or events where daring fashion statements are openly welcome. Please, I beg of you, don't show up at work wearing a see-through skirt or dress. I had worn my see-through dress on New Years Eve (see the one I'm talking about here).
-Pick a body part you want to expose. What will it be? See-through skirt, see-through top ? Or if you are willing to go the whole way , see-through dress? I suggest you pick your best feature (legs or bust ).
-Everything else needs to be perfect. I'm talking about your makeup, your hair, your shoes. This takes off some of the omg-you-are-wearing-a-see-through-dress/skirt  attention. People will also notice your beautiful face and hair instead of just what you're wearing.
-Work it! This is one of the most important things to remember. If you are not comfortable wearing this, I guarantee you it will show. Confidence is always attractive. People will stare as you pass by but with your fearlessness they will say WOW!
Who else has rocked the transparent clothing trend? Leave a comment below.