Day 2 of #LFW started with the most delicious breakfast over at the infamous Sketch restaurant. For those of you that don't know it, Sketch is a quirky, 18th-century townhouse tea room that transforms into a cocktail lounge every evening. In order to find a table you MUST, I repeat must, book in advance. I was lucky enough to get a table for breakfast ( even though initially I waned to go for brunch ) and was surprised when the waiter told me that there were no tables till two days later and only the one I reserved for breakfast was available. One of the things that did get my attention were the bathrooms. Probably the most bizarre toilets I've ever seen!! Lush decor and would have loved to eat here to haha!
After a lovely morning at Sketch, I went for a mini shopping trip at COS and picked up some goodies there ( will do a separate post with what I got ). 
Anyway onto my outfit for Day 2: I wanted to go for a glitzy glam look but with a bit of edge to it. I wore a super mini sparkly sequin dress with a deep plunging neckline and underneath a see-through dress for a little layering. I accessorized with gold statement earrings and paired my sandals with fishnets.
What do you think of my look for Day 2 of London Fashion Week?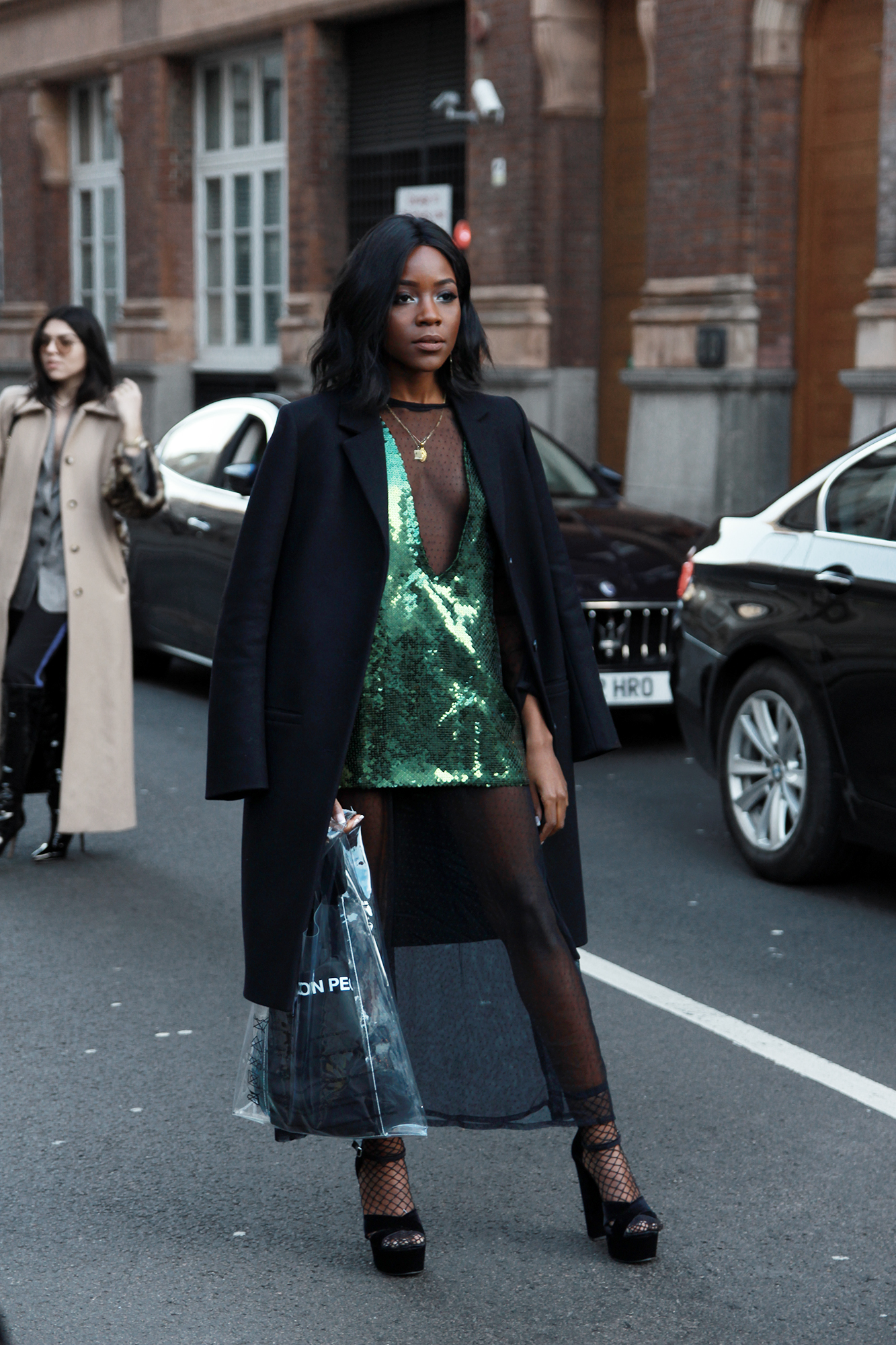 This is the look I wore to Mimi Tran's show and Malan Breton. Both shows were amazing!
Mimi Tran's show was described as "drawing inspiration from an icy arctic breeze". Beautiful furs, beading and sheer fabrics exuded luxury in floor-length gowns. You can see her new collection for AW18 here.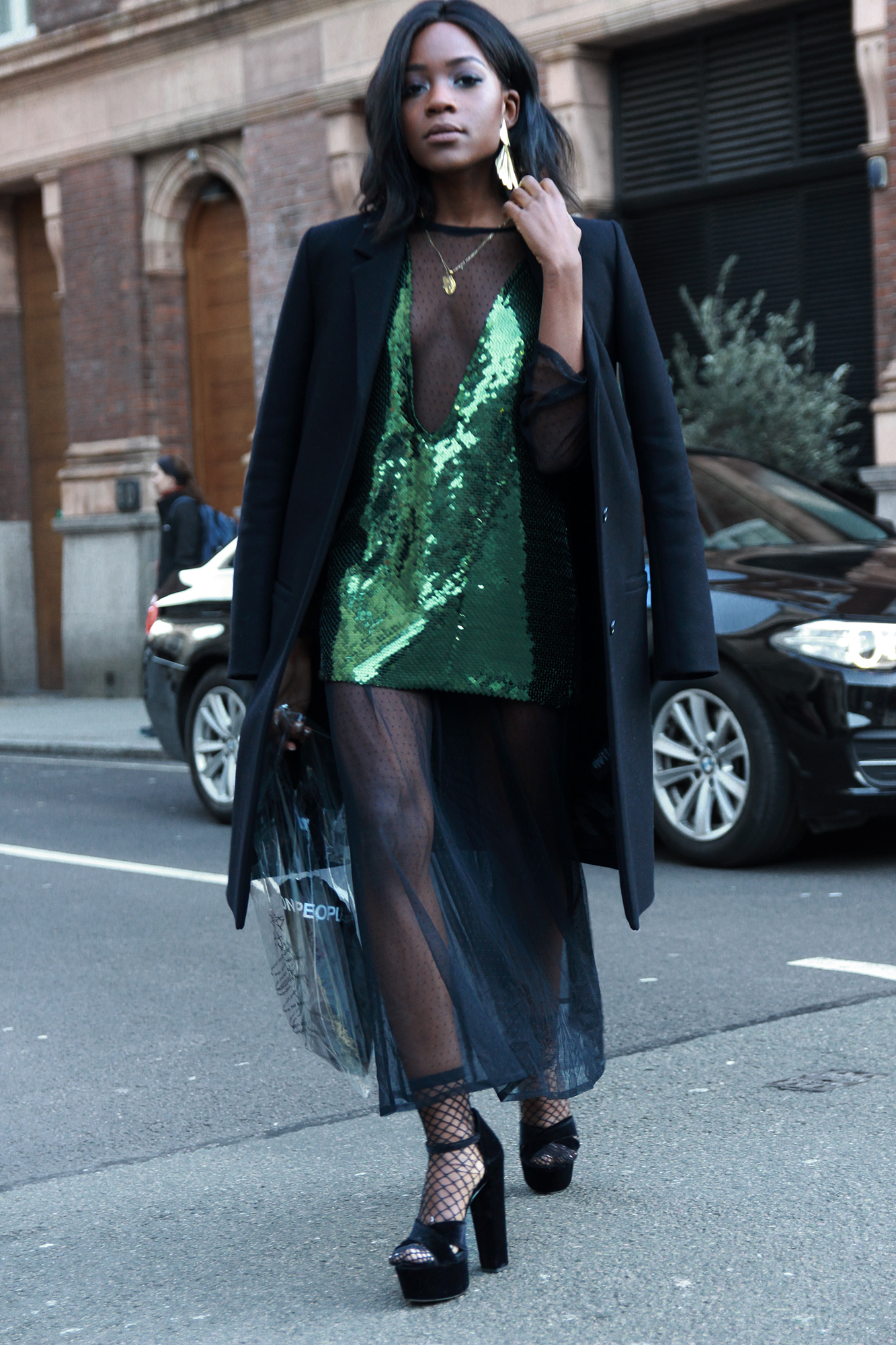 Last show for day 2 , Malan Breton showcased an eclectic mix of monochrome and bright colours, cold, studded leather and Taiwanese embroidery, and a blurring of gender. I really loved the theatrical style of his clothes and presentation. You can find the looks he presented for lfw here.
The evening ended with a party at The Scotch Of St.James, celebrating Mimi Tran's latest collection. Met so many wonderful people there: bloggers, models and people in the fashion industry. Defintely a night to remember.
MY LOOK
DRESS | LaFuga
EARRINGS | Dyrberg Kern 
COAT | COS
BAG | Mango
xoxo,
Stay Chic, Stay Glam