A few seasons ago if you wore an oversized denim jacket, you'd probably be considered homeless. Towards the end of 2016, a few street artists started rocking the oversized jacket look and for a few weeks, it looked like the fashion trend will be relegated to the street art subculture. The sort of thing you'd see among grunge aficionados.
Then a few stars picked it up and suddenly the oversized jacket was not only a hot fashion item but even mainstream. Girls took their cue and jumped on the bandwagon. If you don't have one, then it's time to get yourself one. You can probably pick up a pair at your favorite store or if you'd rather not spend the money, try raiding your partner's closet. They probably have one you can use.
You've got the jacket? Great. Next question is how do you ace the look? The key with wearing oversized denim jackets is to make it a style of contrasts. The jacket is already oversized, so what's the opposite of that? Here are some ideas.
Wear the oversized denim jacket with high, over the knee boots.Wearing the jacket over a short dress for summer, is a killer combo.
The jacket can also go over a skimpy top and tight jeans. This look would be great even in winter.
If you're a girl who favors the casual style, you could go all out and wear your oversized denim jacket over a well-worn sweatshirt, jeans and your favorite pair of loafers.
The best thing about this style is it goes with so many different looks. You can probably pick and match to your heart's content and still won't go wrong.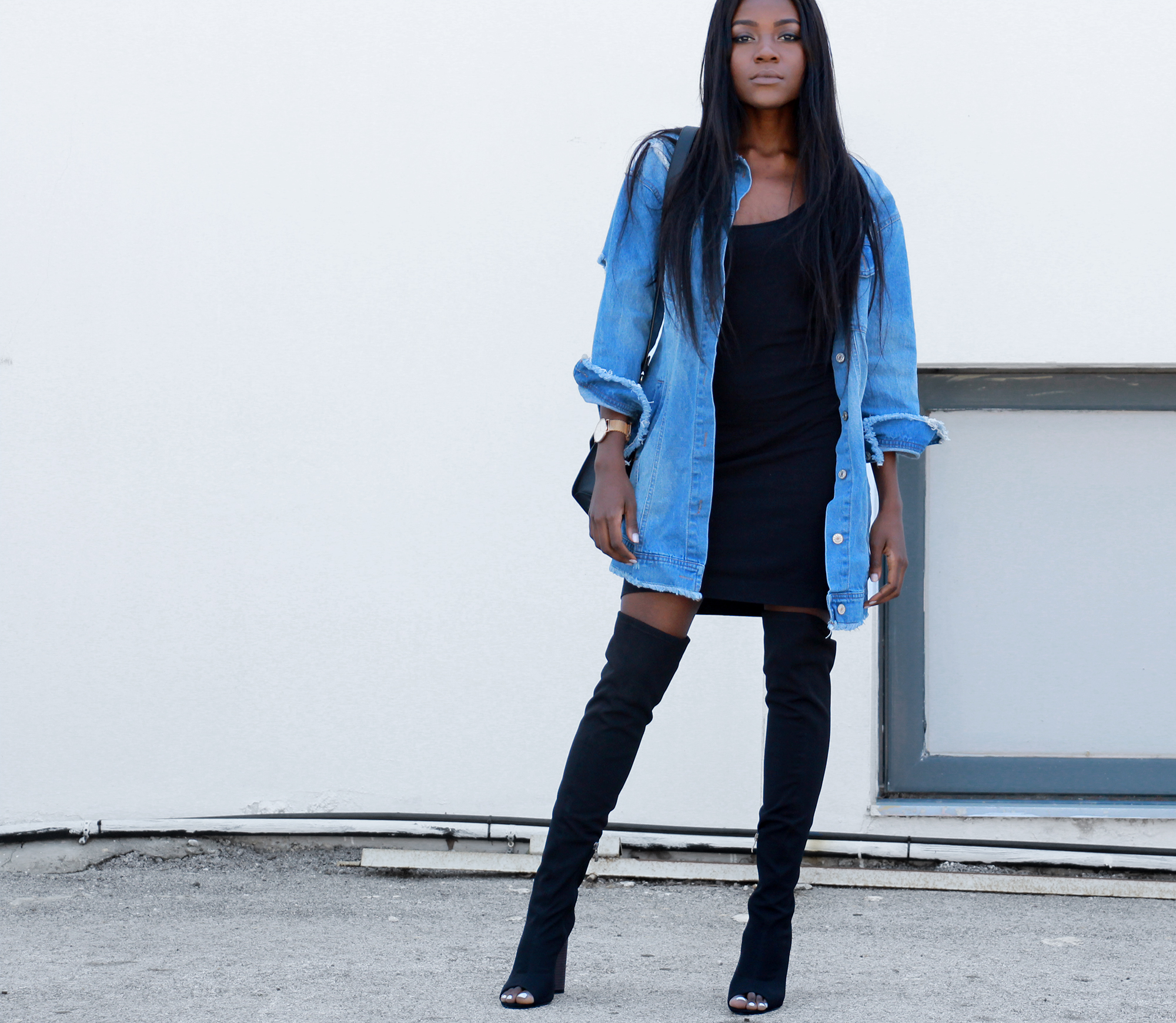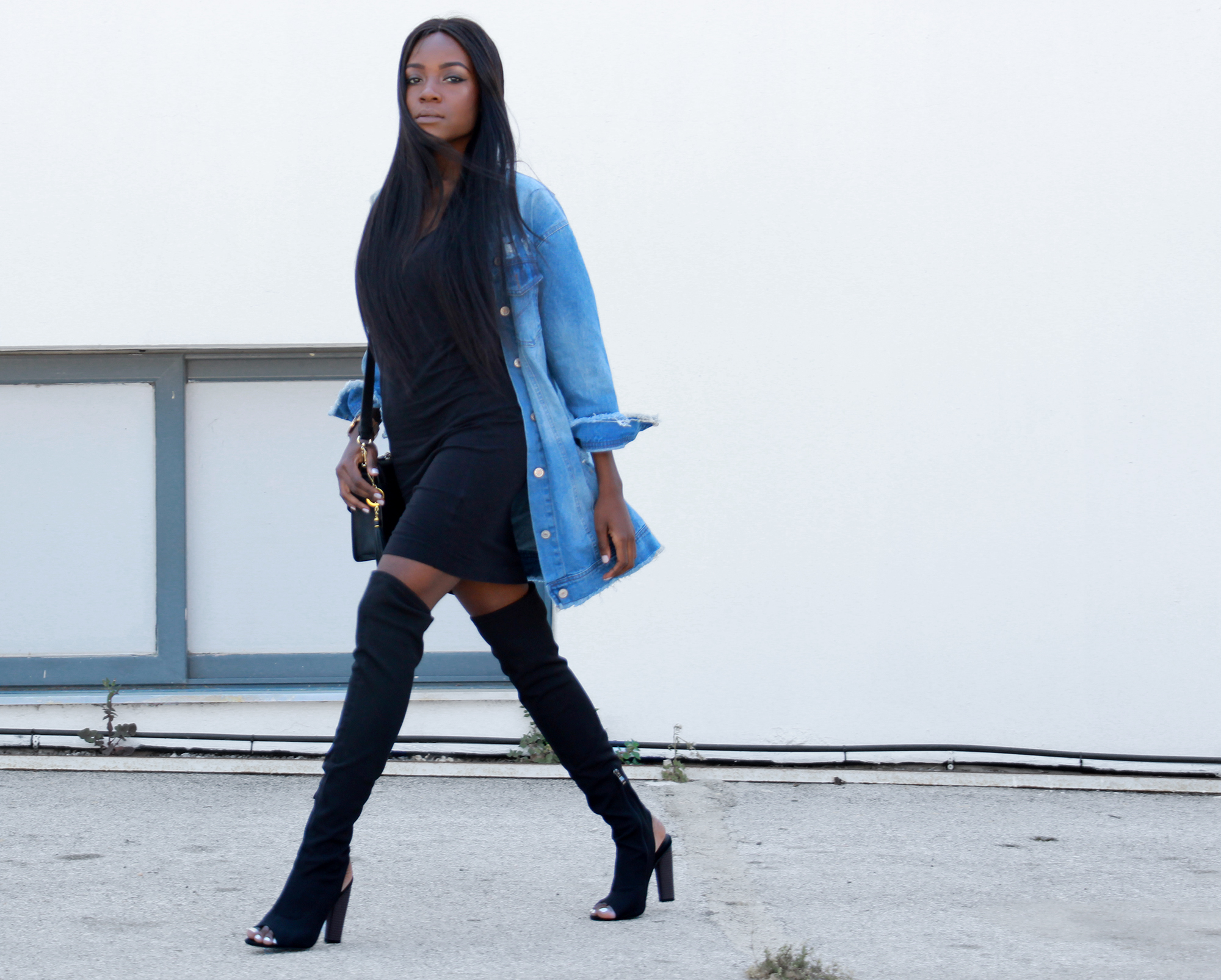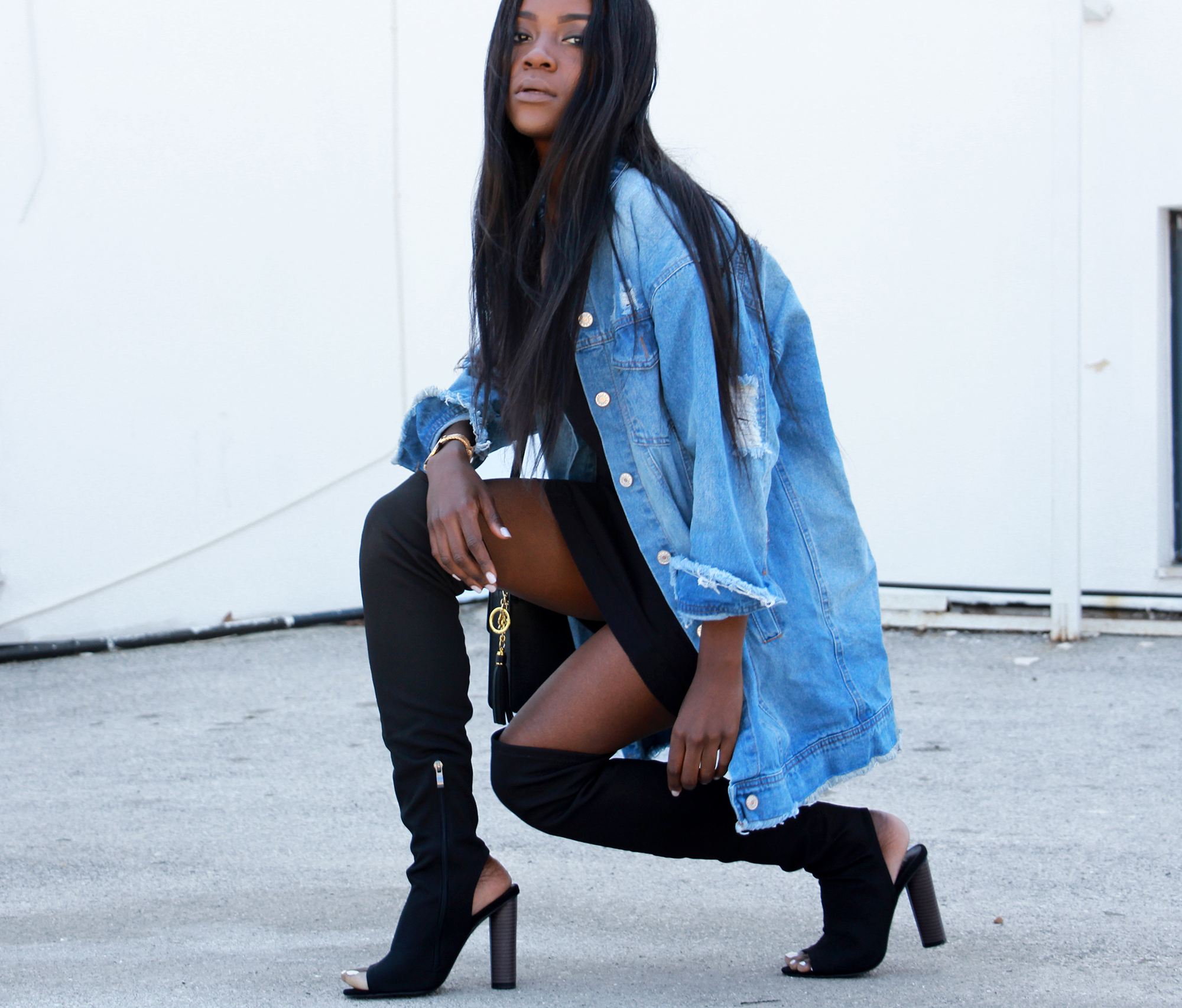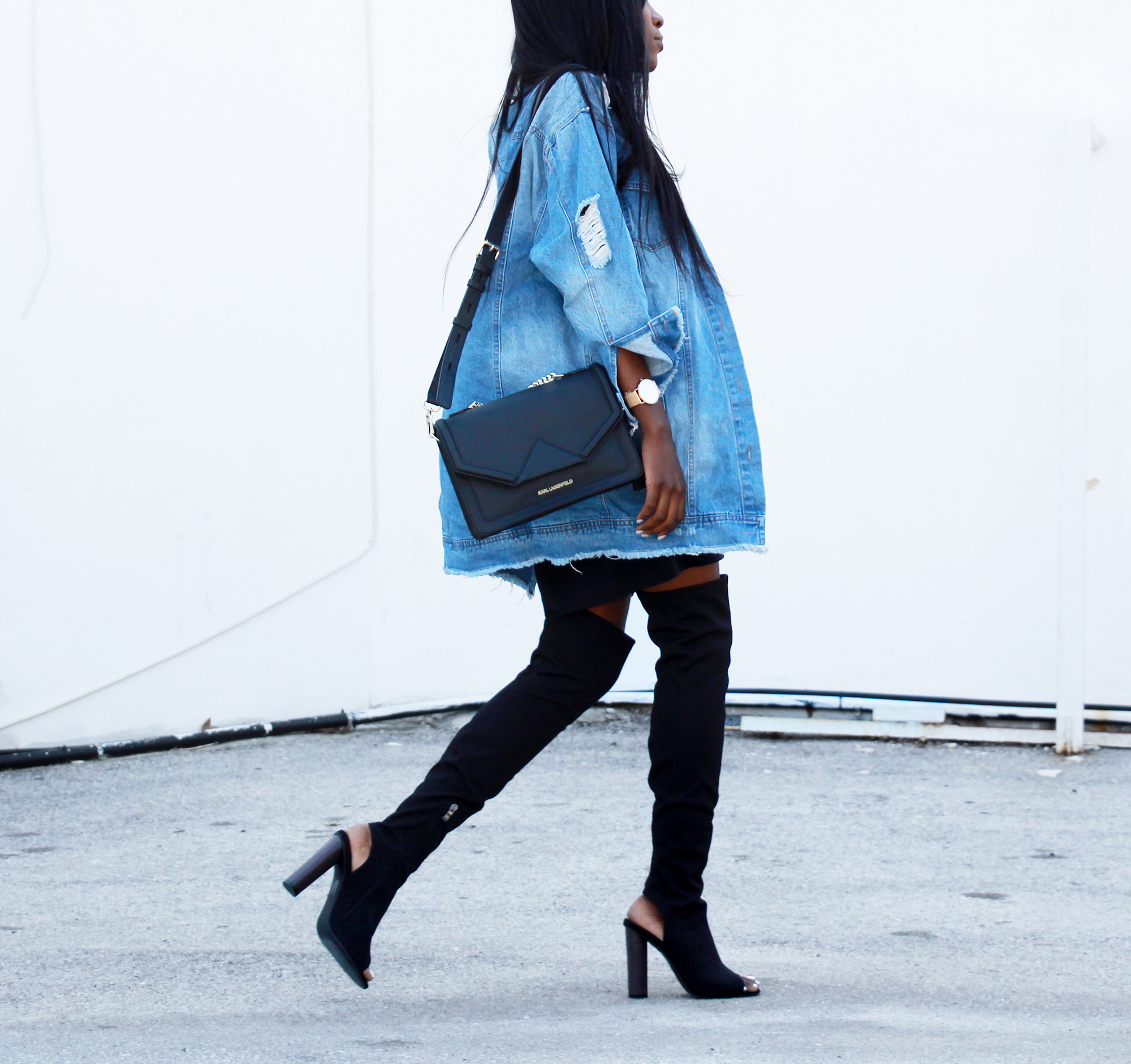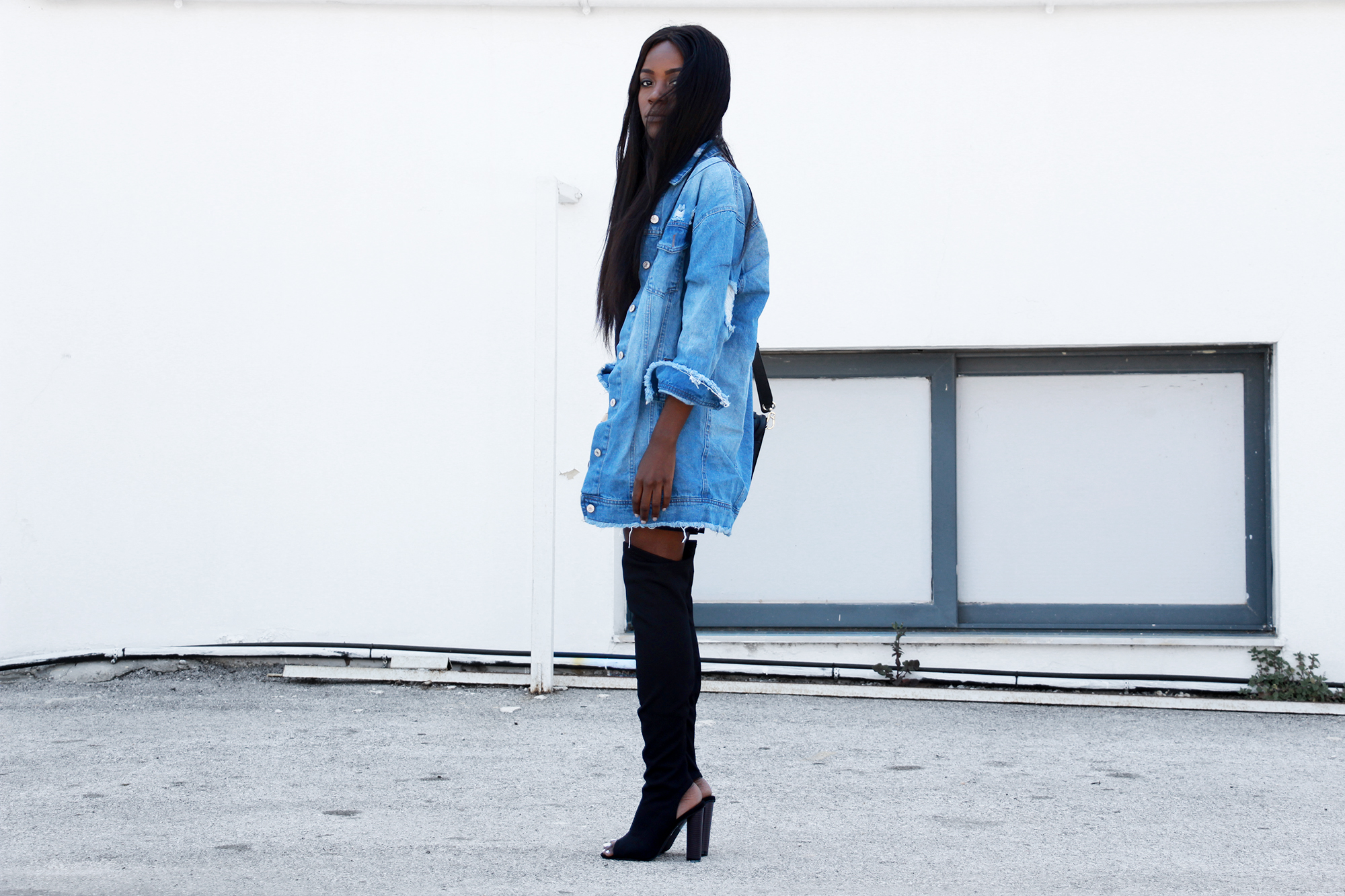 ---
SHOP THE POST ( SIMILAR )

MY LOOK
DENIM JACKET | Missy Empire
OVER THE KNEE BOOTS | Missy Empire
BAG | Karl Lagerfeld
xoxo,
Stay Chic, Stay Glam