Strict, conservative, corporate are a few of the first words that come to mind when talking about the infamous pant suit. But why not use the words stylish, chic, sophisticated instead? Who said that your office work wear needs to be boring? All you have to do is take it to the next level. Here 3 ways to look sleek, polished, stylish but still professional:
Go for modern cuts. Tailored suits, cropped trousers, and defined details can bring life to your pant suit.
Color. While black is the easy and standard basic choice, there are so many other colors to choose from. I'm really loving burgundy red at the moment. For Fall/Winter opt for darker richer shades.
Heels= Girly. Add that feminine touch with a pair of sexy heels.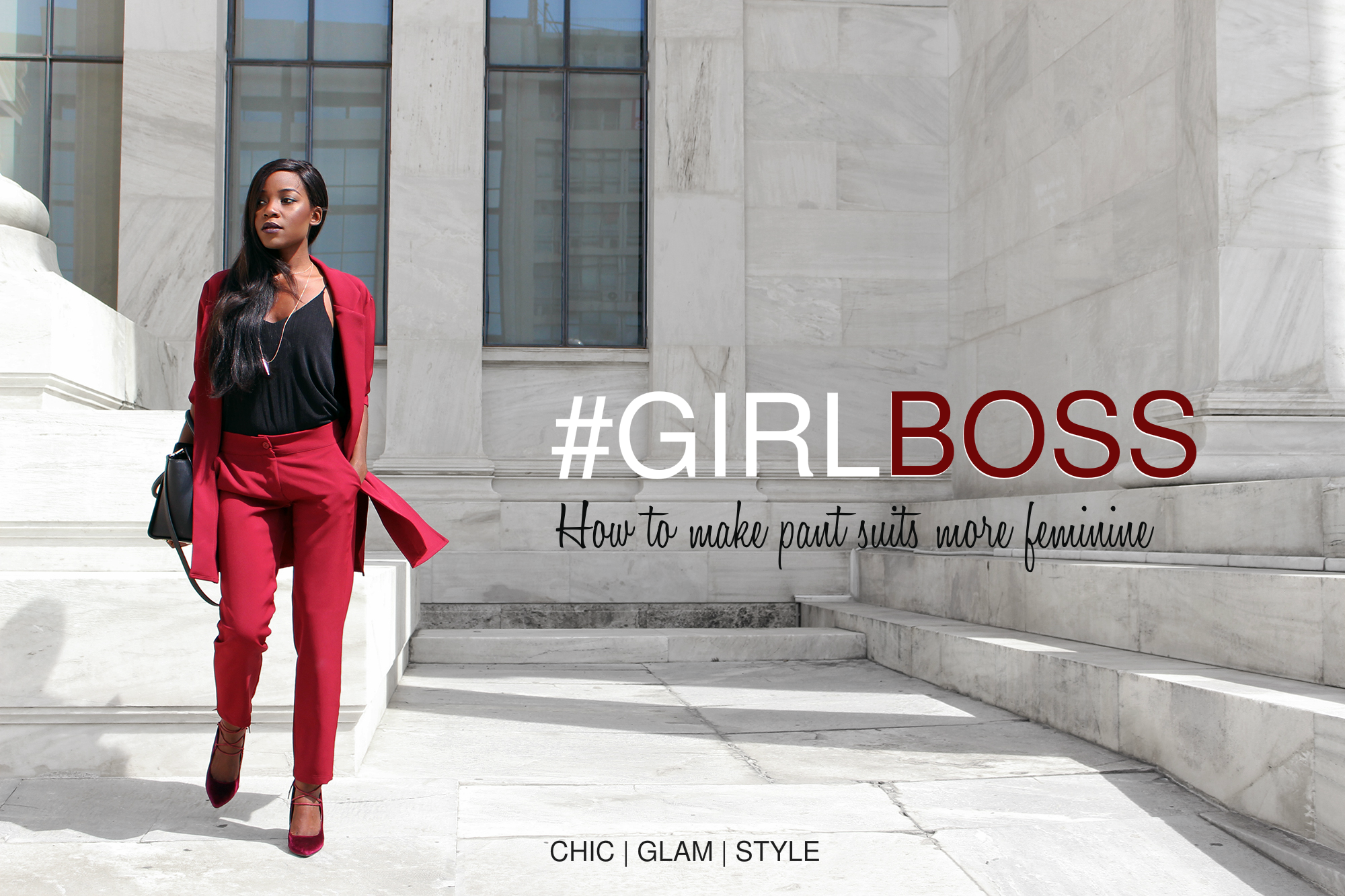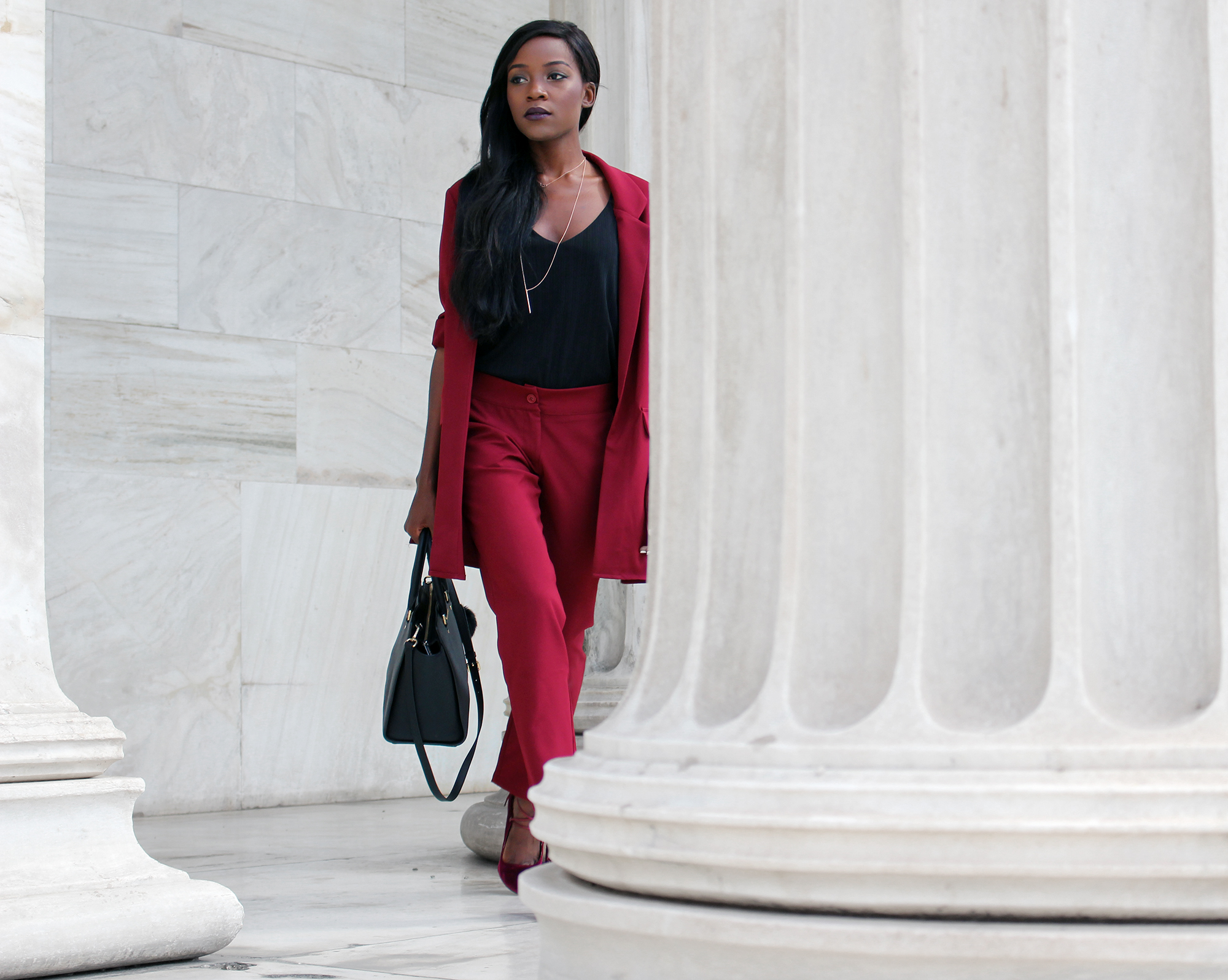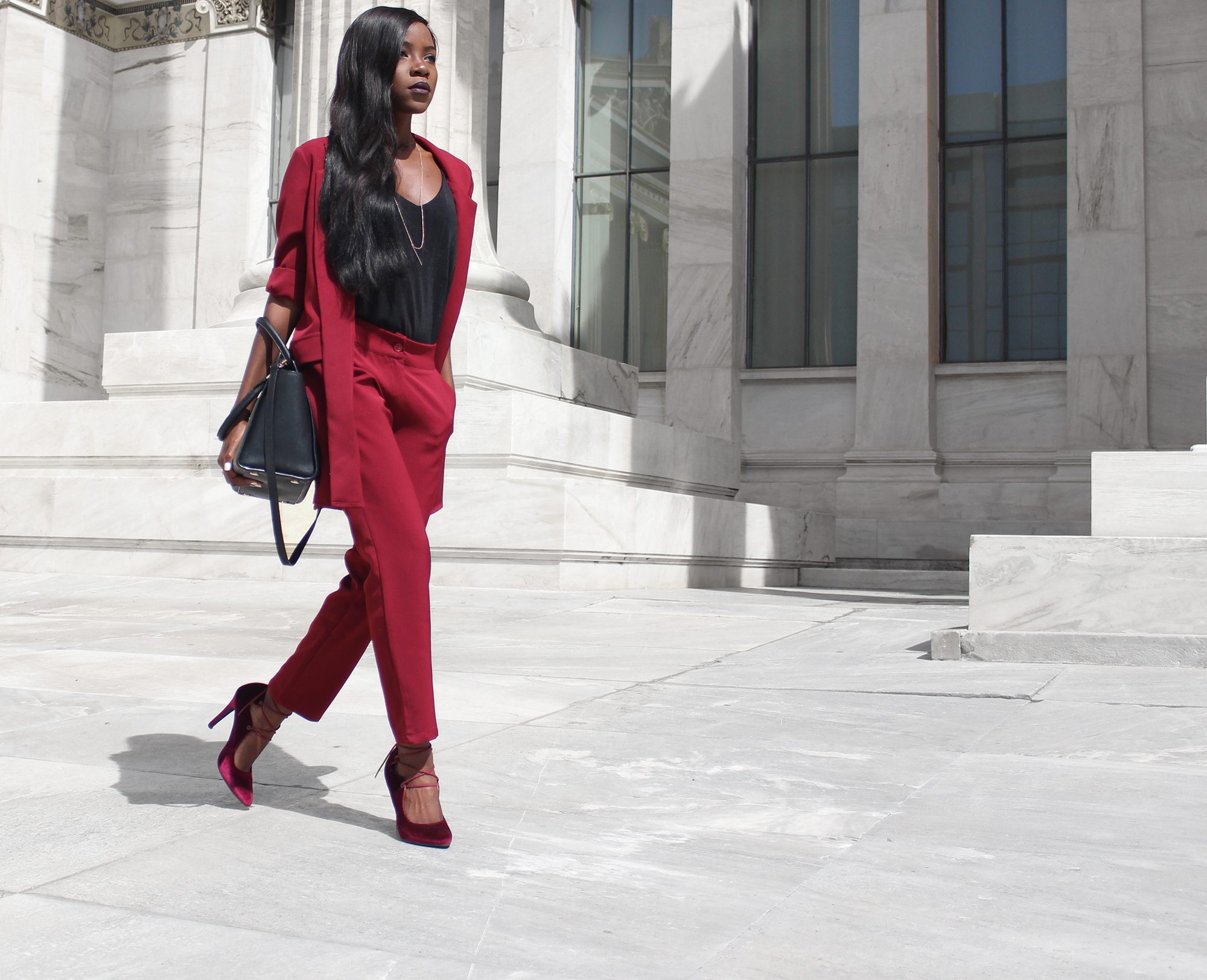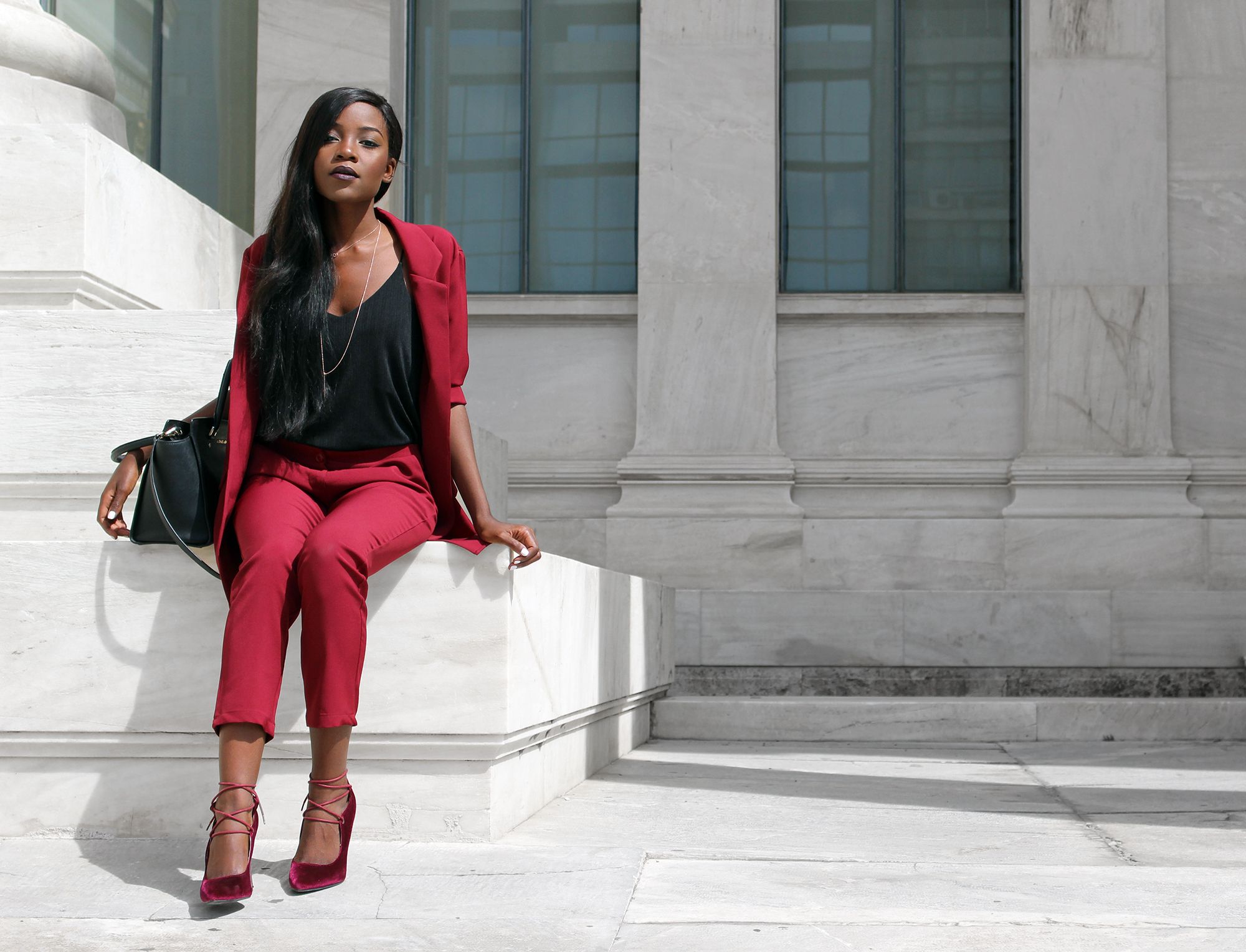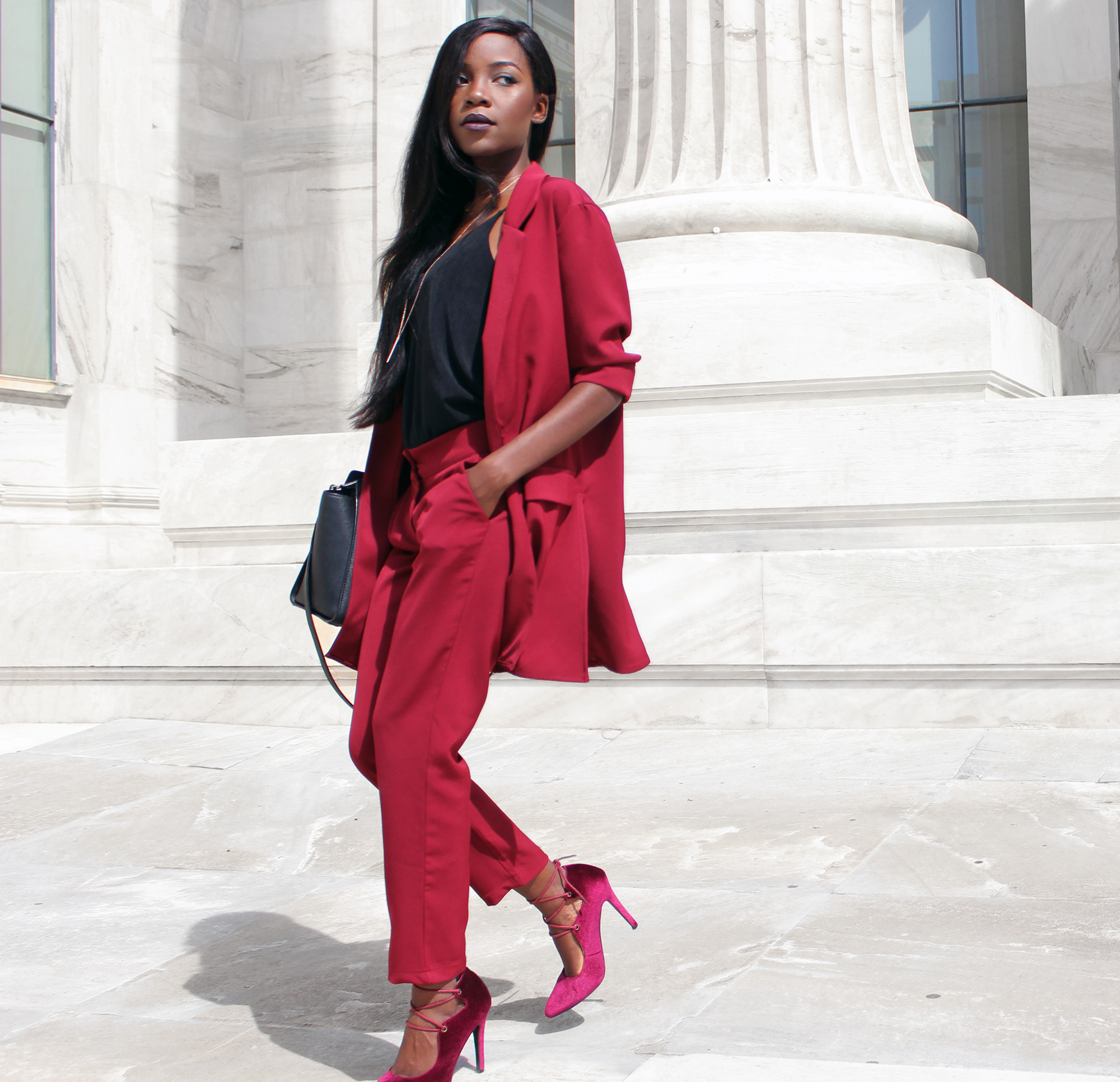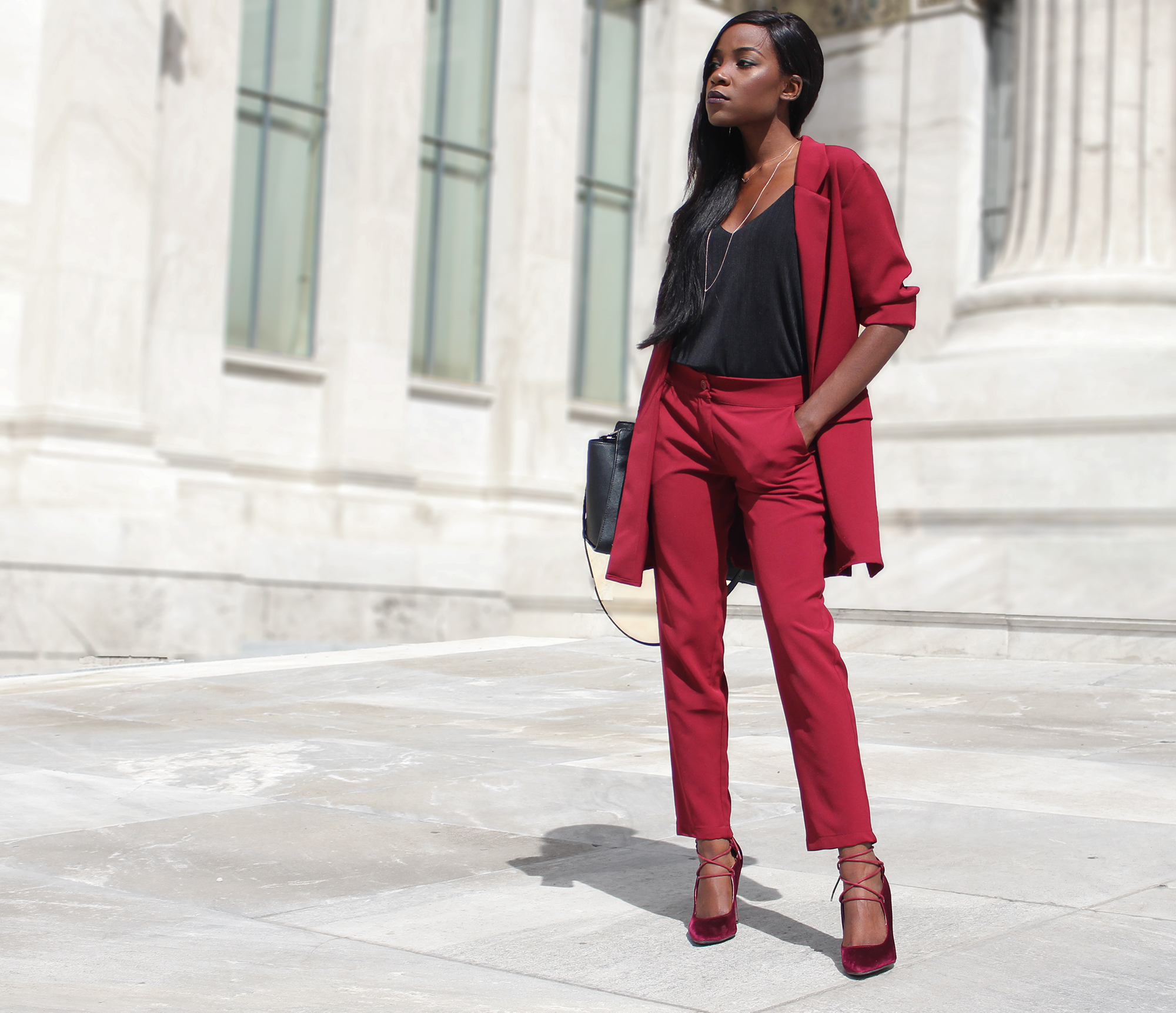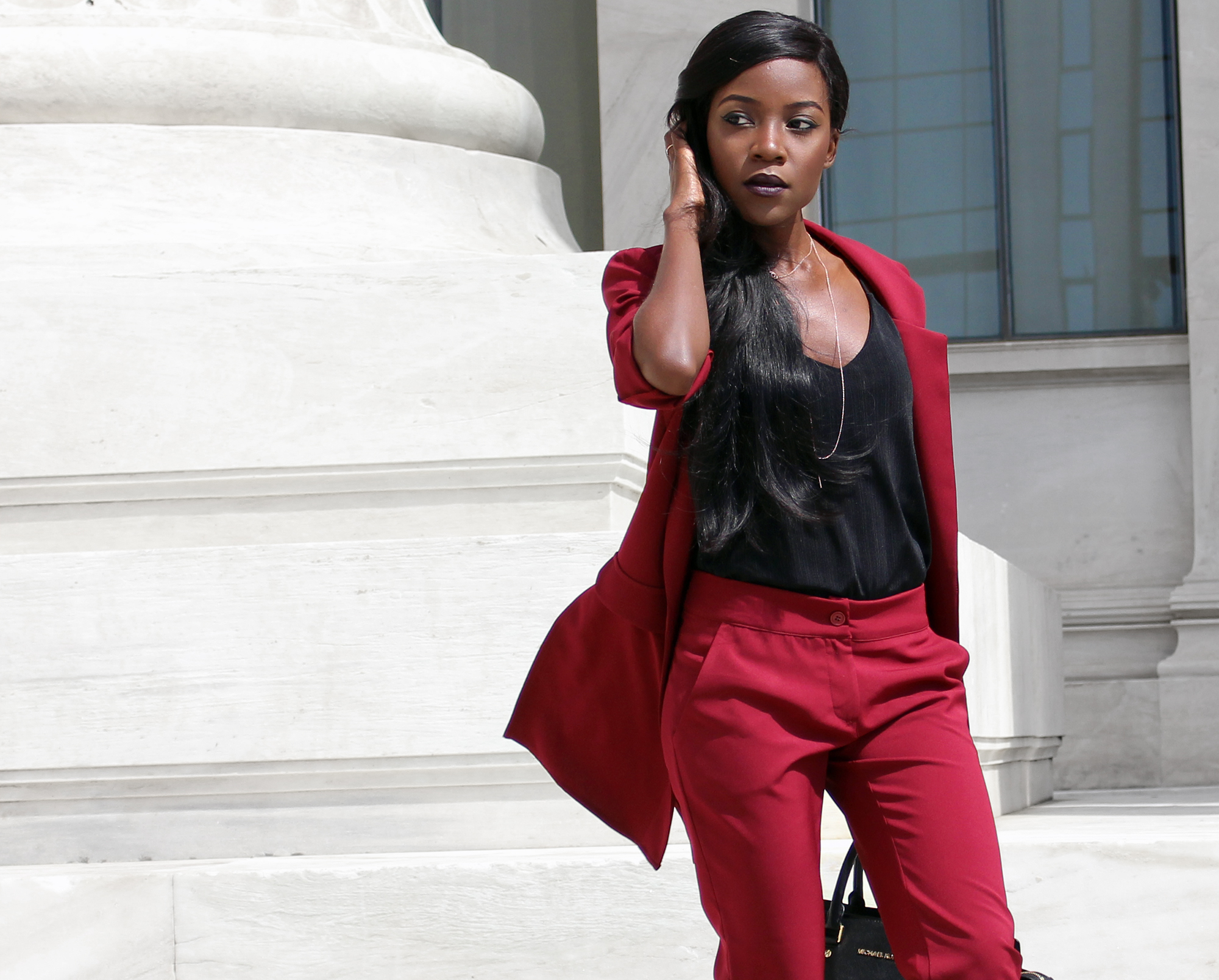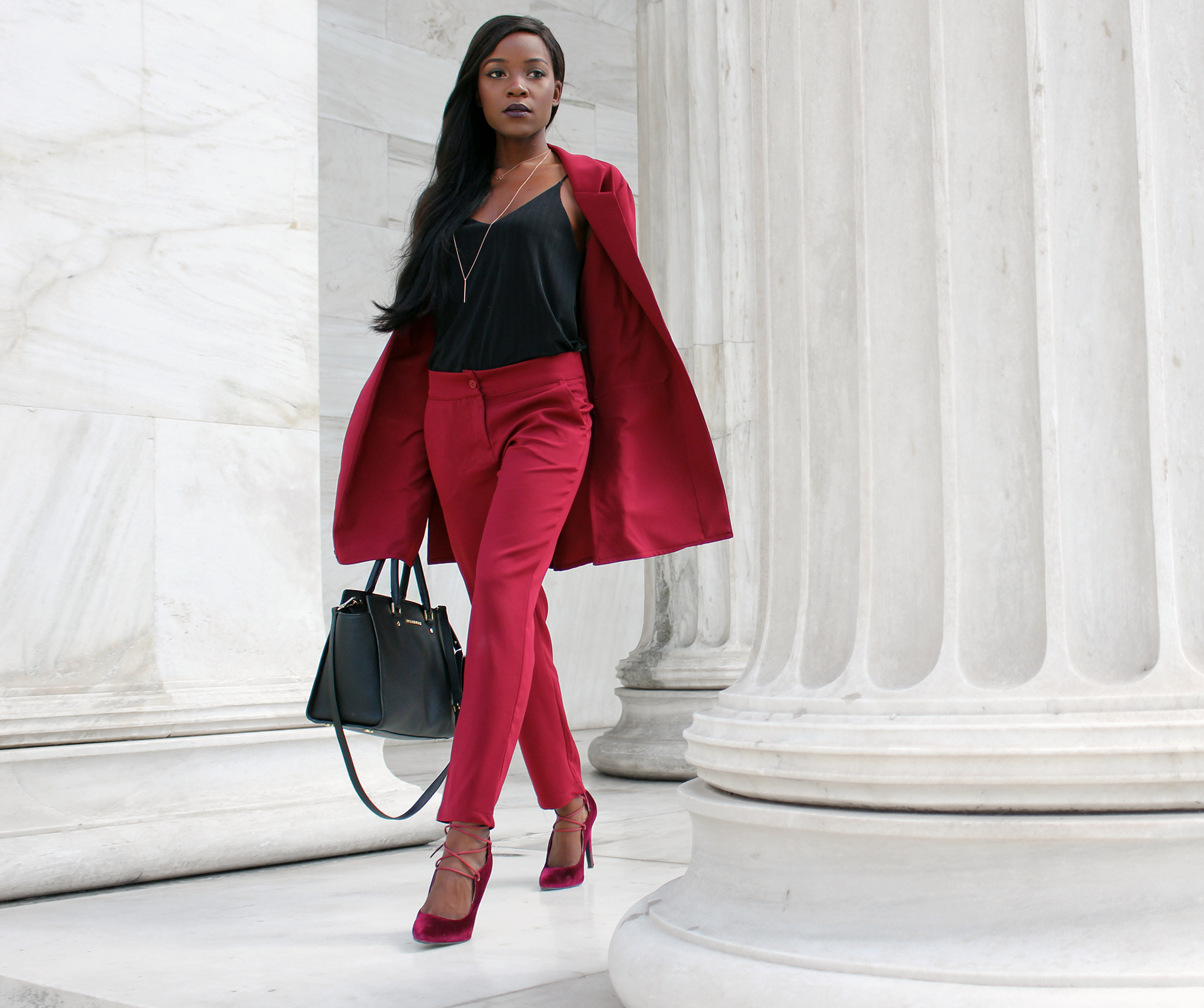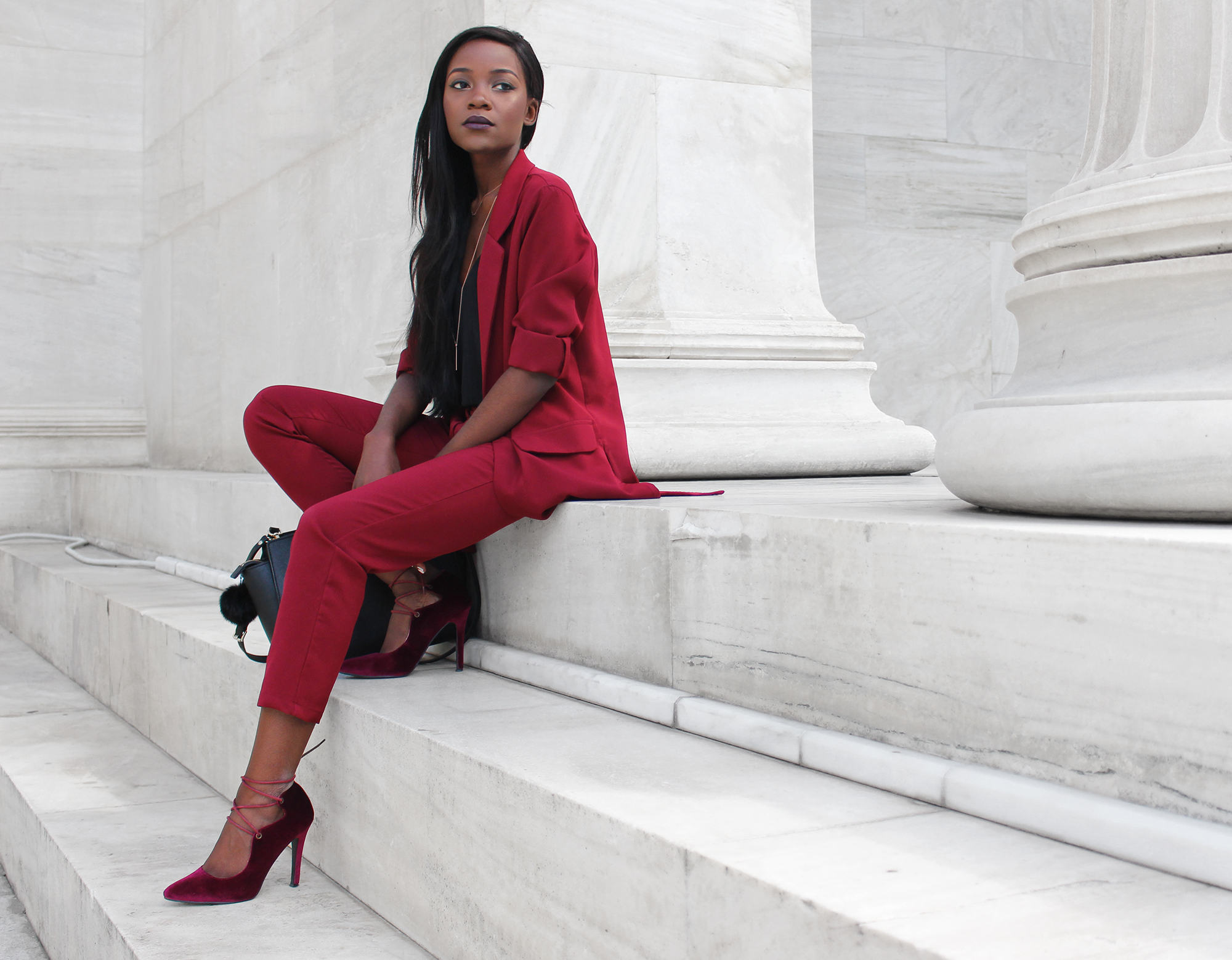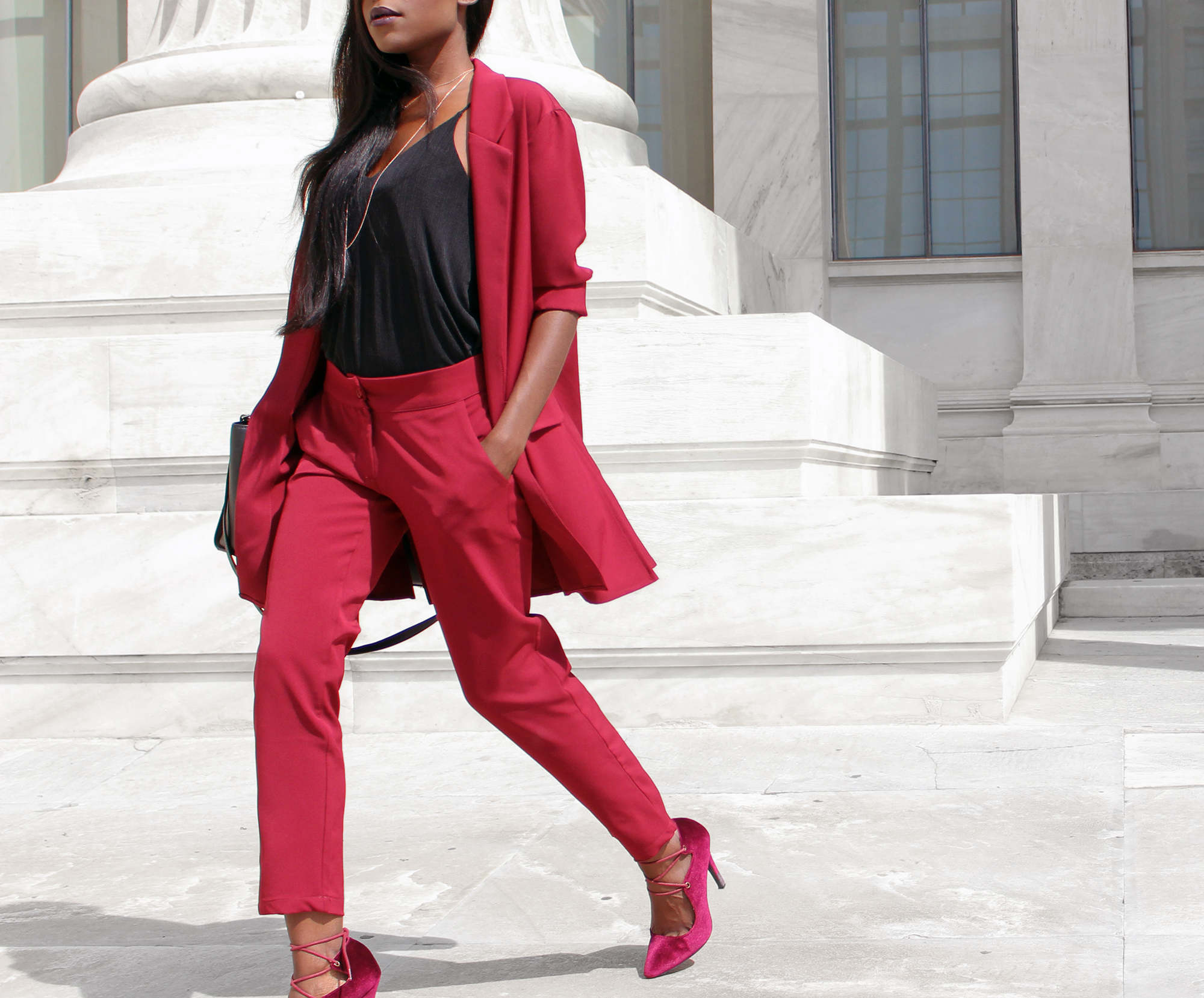 PANTSUIT | No Stress
xoxo,
Stay Chic, Stay Glam