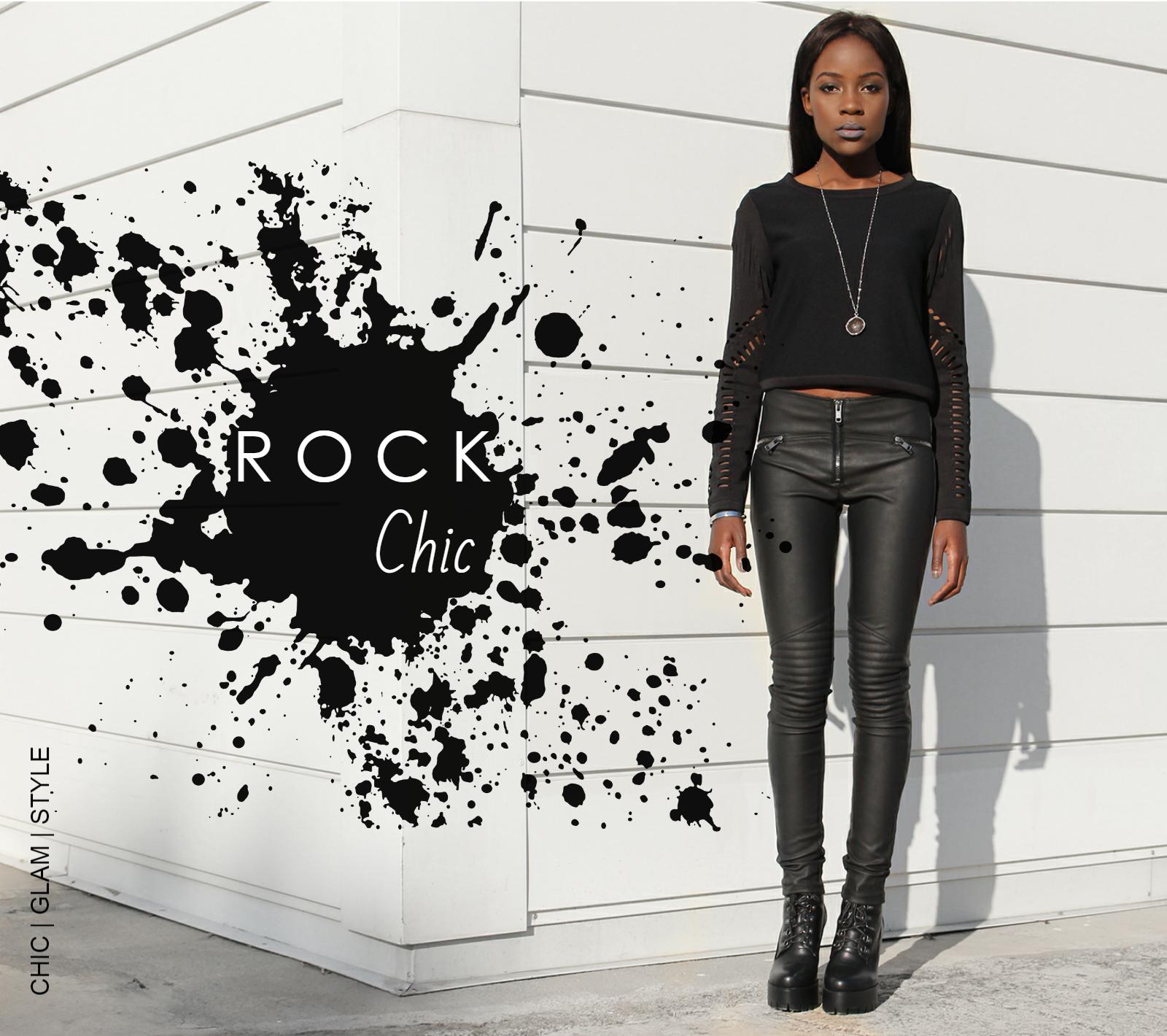 Bring out your inner bad ass in a rocker chic outfit.This look is quite easy and there are so many ways to achieve this trend.The main element in rocker chic is ….yeah you guessed it: leather! Lots of it.Rock chic is all about looking cool so don't hold back and try changing up you look.Here a few tips on how to bring out your rockstar attitude:
Wear leather.Leather pants are a must-have when it comes to pulling together an outfit that screams rocker-chic.That with lots of zippers.
Motorcycle jacket.Enough said
This look usually consists of black or really dark clothing.If you are not a fan of all black errthang,then you can wear purple or grey.
Combine unique and vintage tops with leather pants or shredded jeans.Unique like the shredded laser cut top I'm wearing or vintage like a t-shirt with a band's name.
Go for hardcore bad ass boots! You can wear biker booties or shoes with platform soles.Converse All Star sneakers work with this look as well.
As for accessories heavy pieces such as chunky chains will do the trick.But if you want something more subtle then a thinner chain with a pendant can look equally edgy.Avoid skull necklaces or bracelets.It looks tacky.
This look is all about the make up.You don't want to over do it so pick eyes or lips.Don't do both.I am not a fan of the smokey eye look for everyday use so instead I chose to emphasize my lips with a greyish/purple matte lipstick and a simple winged liner.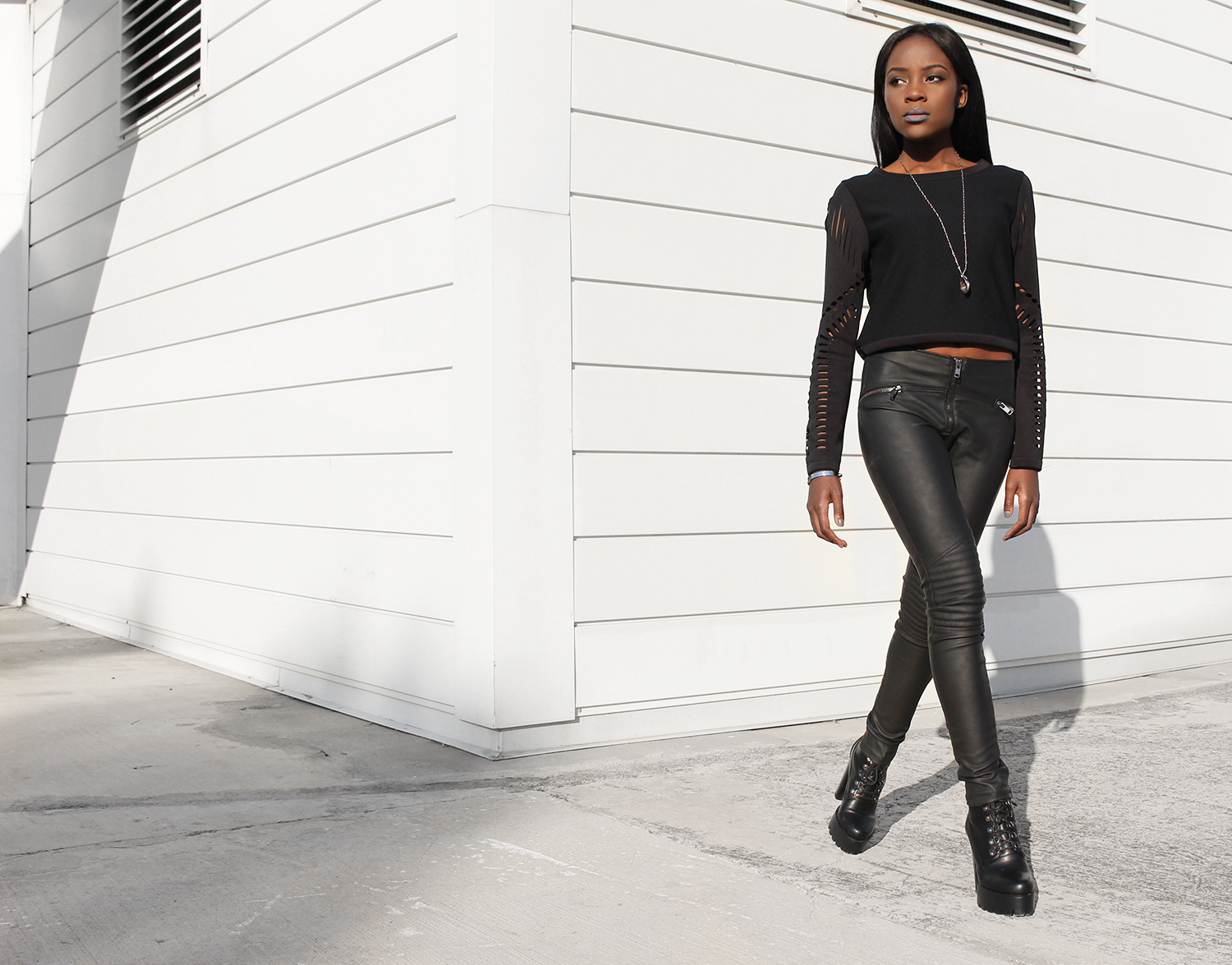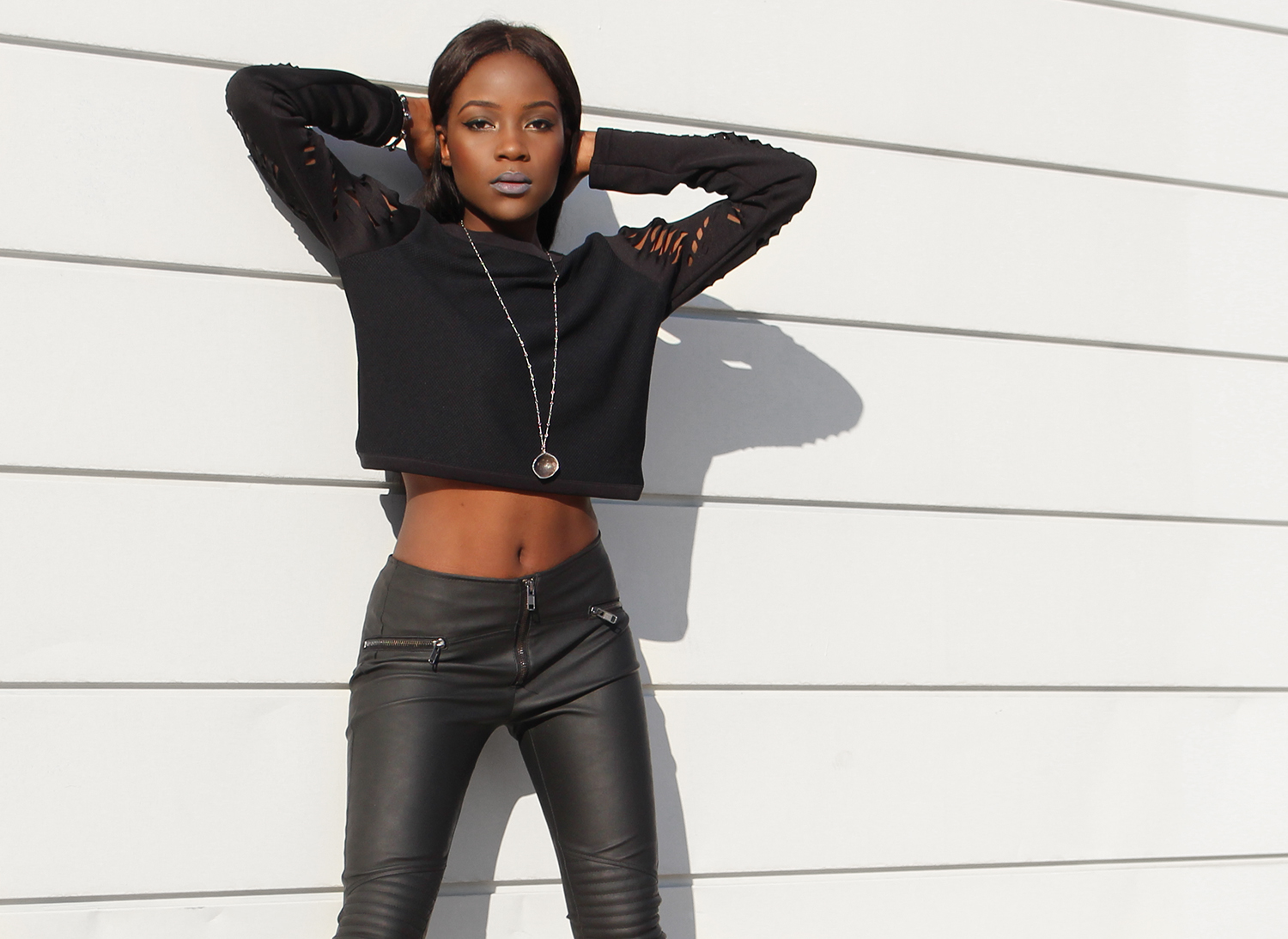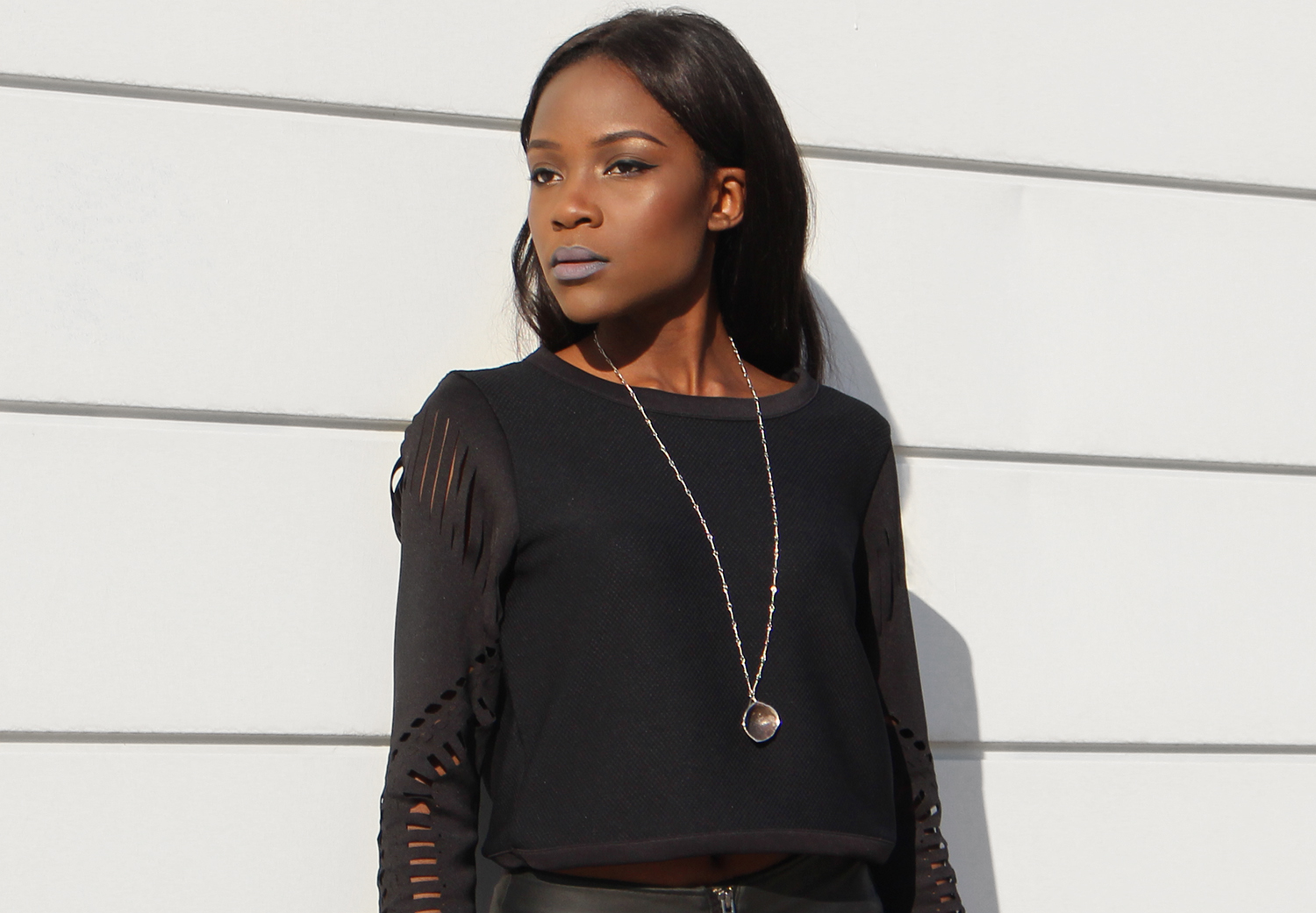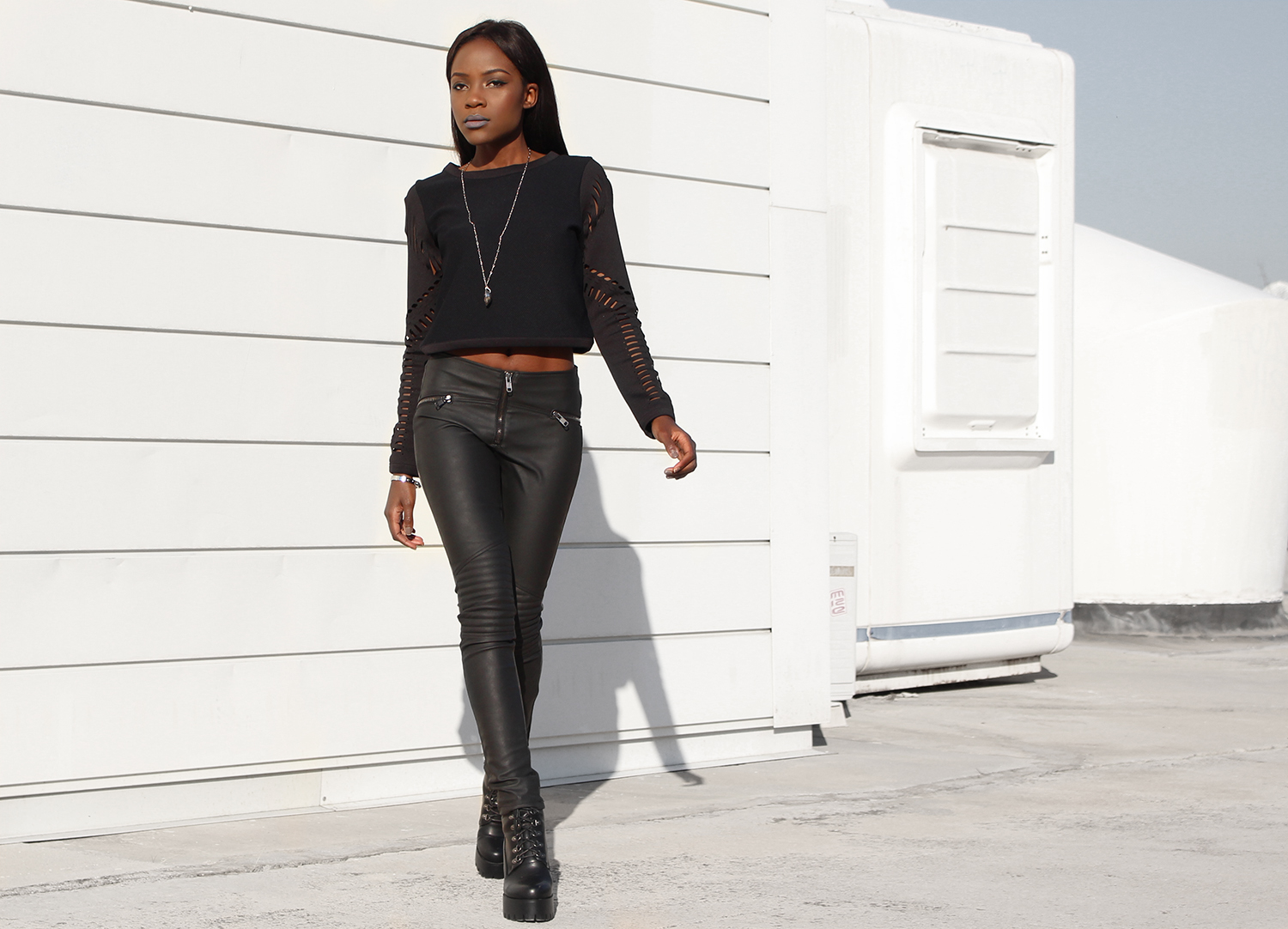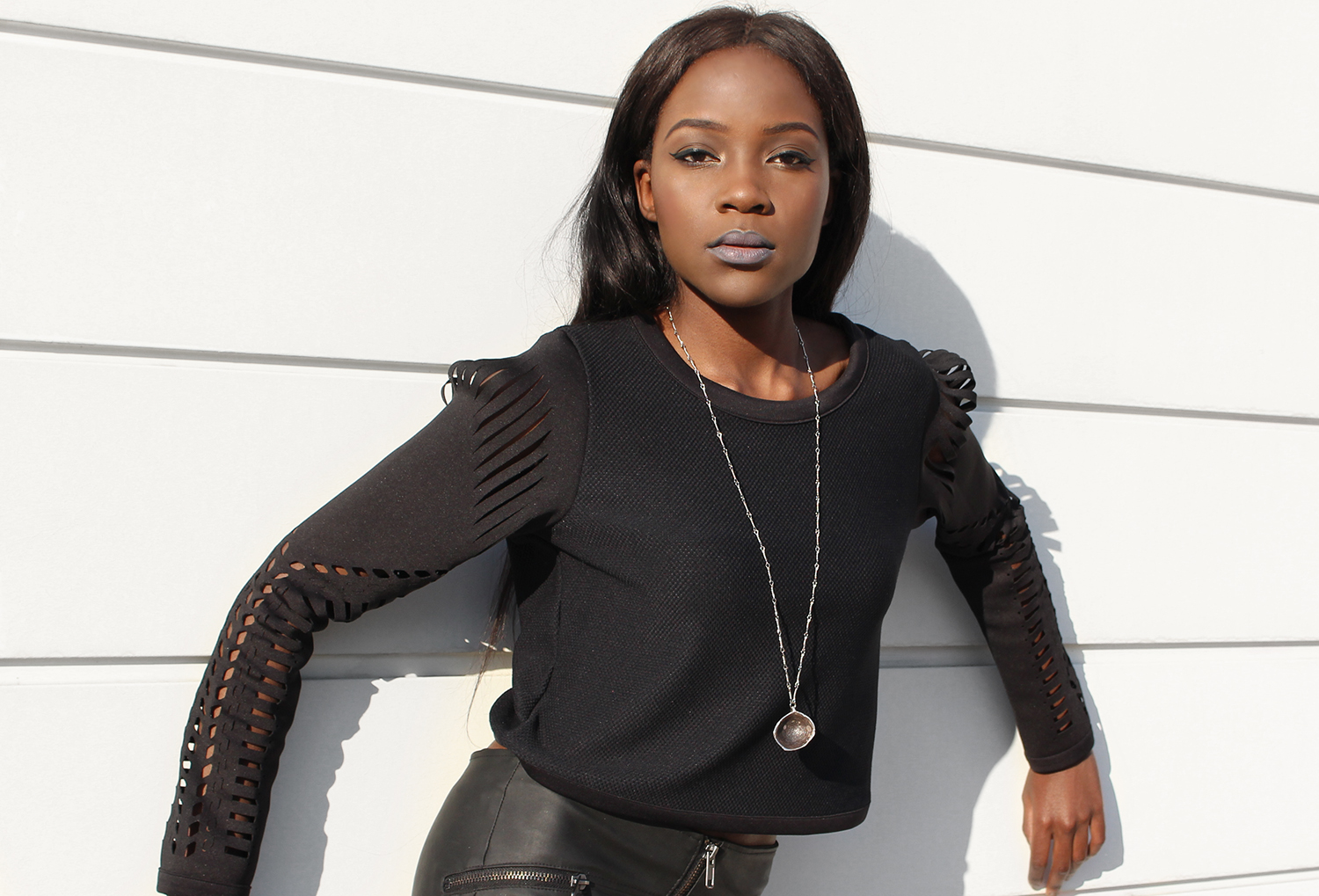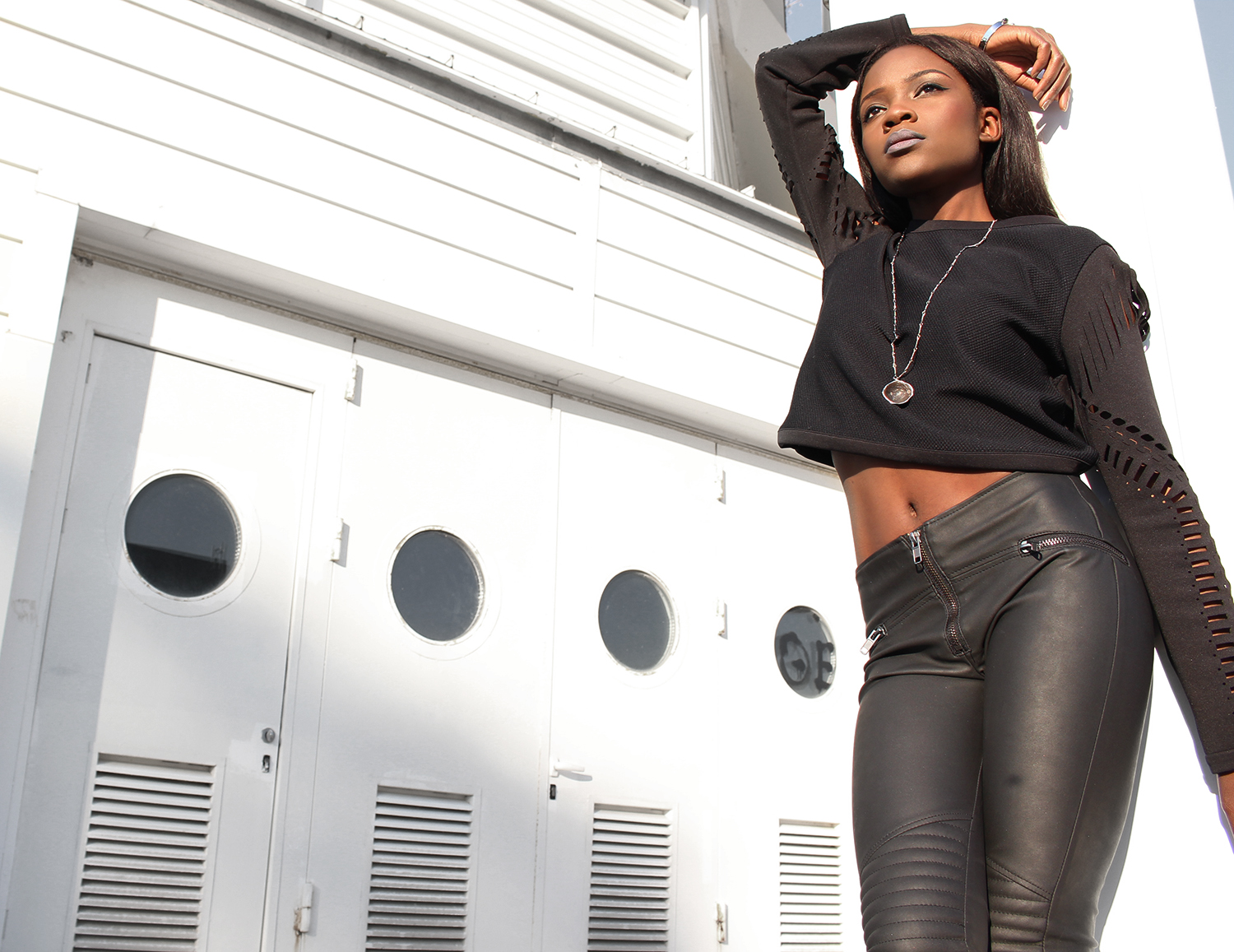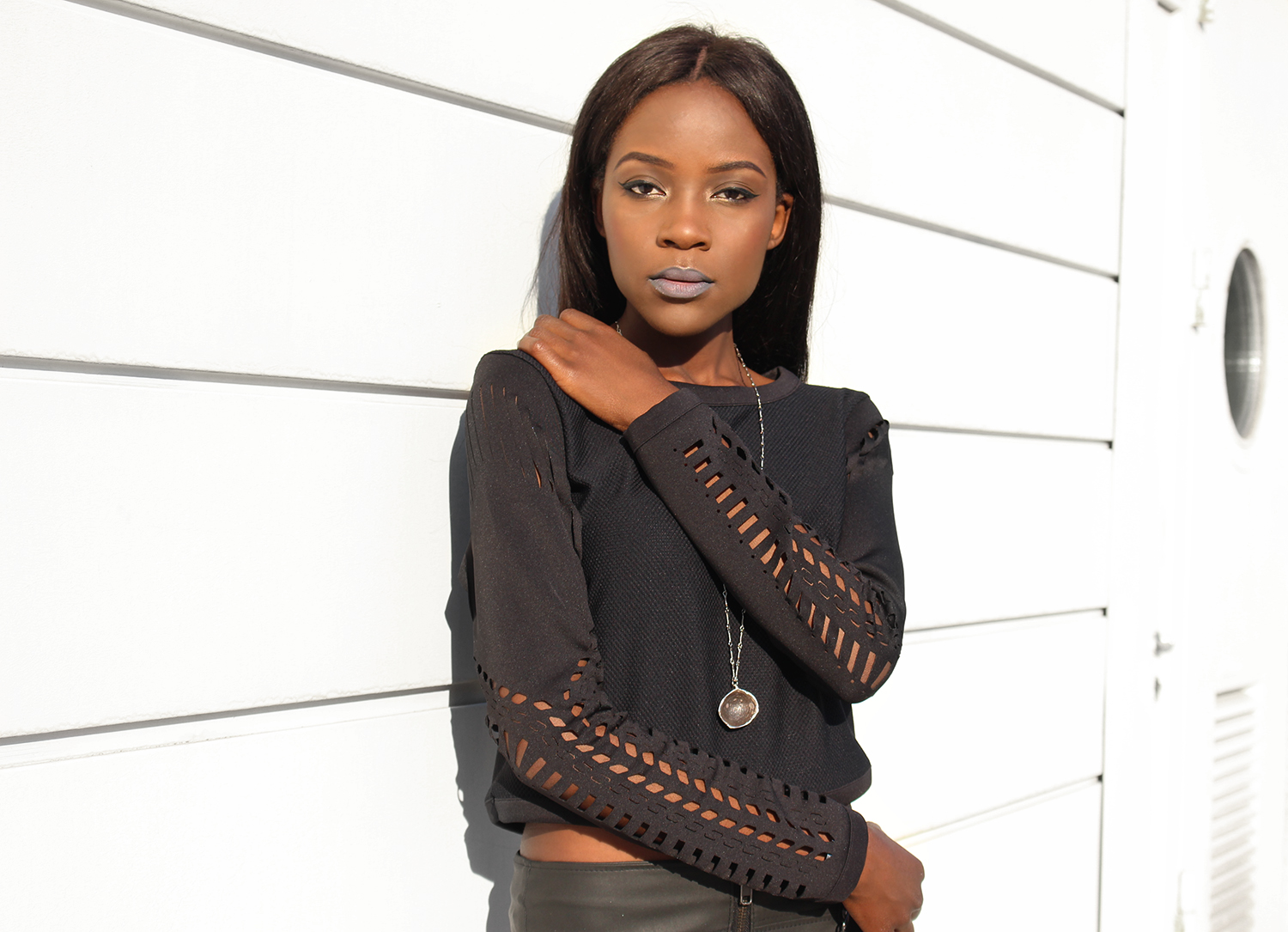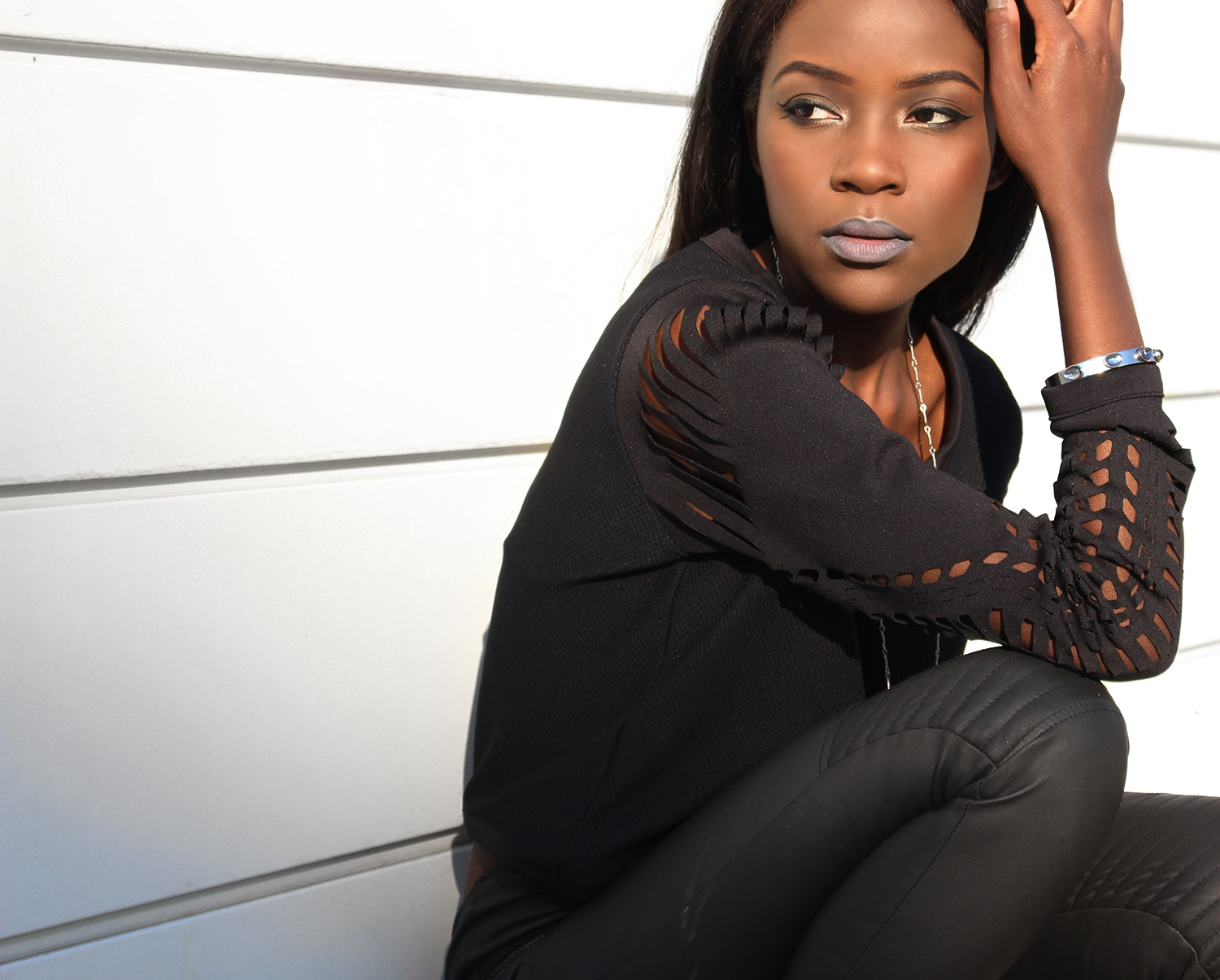 TOP | Cut Cuutur 
NECKLACE | Noilence Jewelry
BOOTIES | Migato
Don't forget to subscribe to my new Youtube channel where I'll be posting these videos and more!