Only a few days away, this day also called the Feast of Saint Valentine, is marked and celebrated on the 14th of February every year although not as a public holiday in most countries.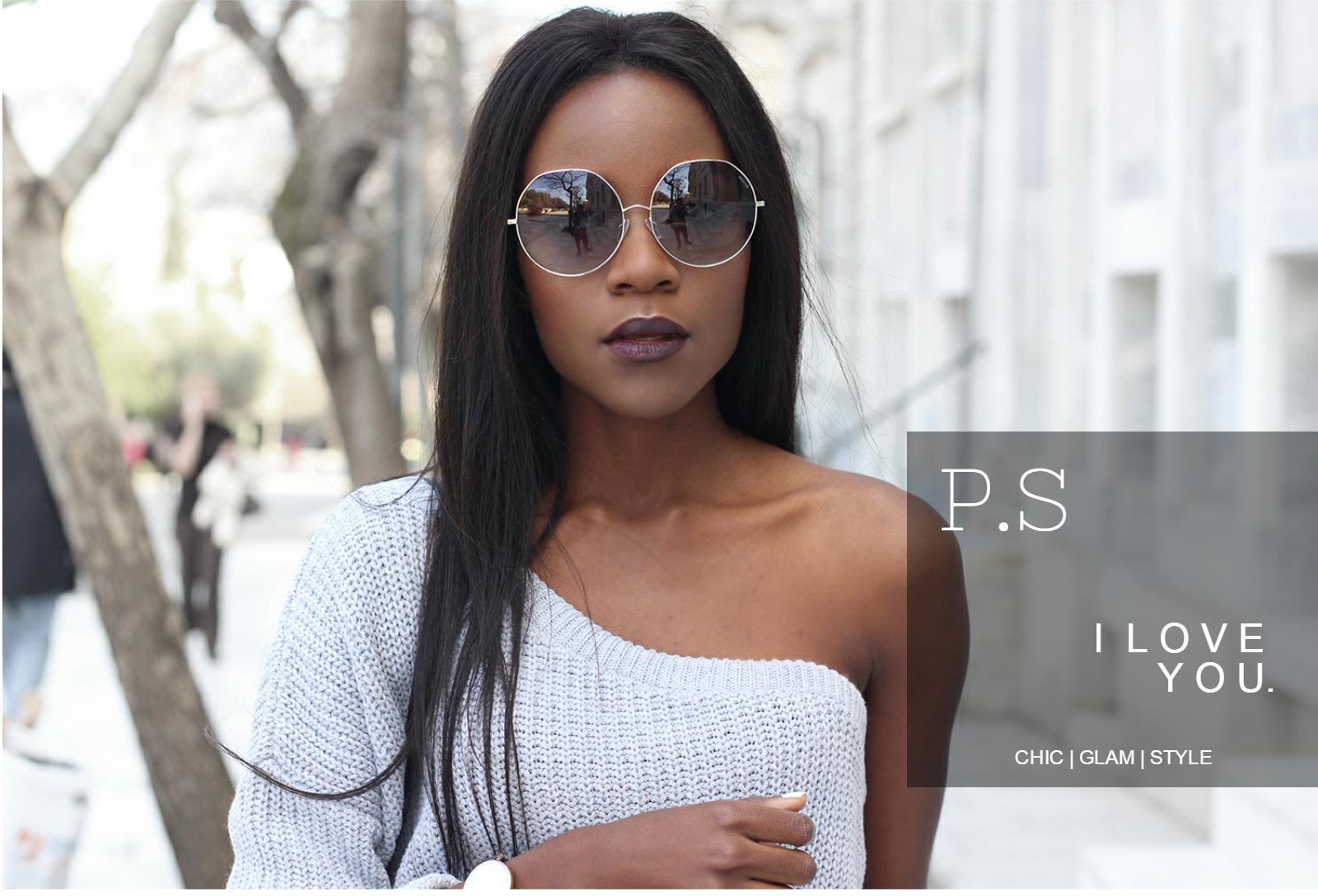 There are several stories associated with how this day came to be, with the most popular one being Roman, stating that Saint Valentine was imprisoned for performing weddings for soldiers who were not allowed to marry, and preaching to Christians. While in prison, he is said to have healed his jailer's daughter, and as they became friends, he wrote her a letter before he was executed and signed it 'Your Valentine'.
This day evolved over time to one on which lovers sent each other flowers, candy, and such in celebration of their love, and a version of it is what we currently celebrate in modern times. So now that you know some history about this greatly anticipated day, we will get to the point, which is that Valentine's Day should not be celebrated only one day in a year. This is not to crush the romantics' spirit, but actually to maybe widen their scope.
Seeing as it is a day on which we celebrate those we love, we should make it a daily occurrence, finding ways to show our loved ones we care every single day. Making this day a fuss has led to it being commercialized, so that instead of people genuinely expressing their love for the other we have people taking advantage of their partners, ending up toying with their feelings, extorting them, and just generally turning the day into a parody of what it should be.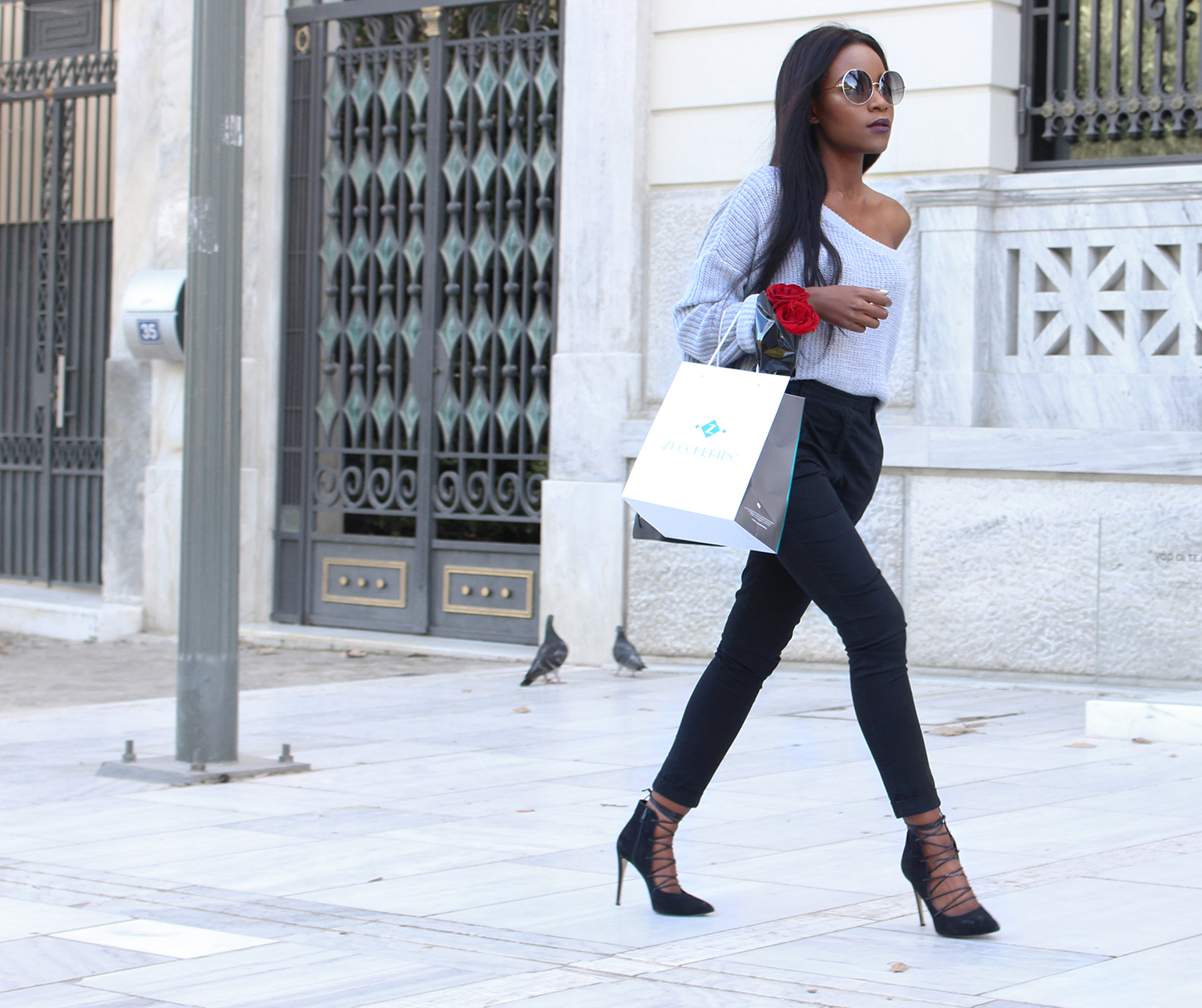 Those we love also does not mean just our lovers; platonic love and friendship also applies so we should express our love to family, friends, and just about everybody else whom we regard in that way. Siblings, parents, and children have kind of been sidestepped on this special day and they are left longing to be the object of one's affection, if they happen to not be in a relationship with someone who will celebrate the day with them. Also, focusing all our efforts on one day of celebration puts undue stress and illogical expectations which may lead to loss of that same love purportedly being celebrated.
In conclusion, anyone in a relationship should be aiming to celebrate and express their love for each other daily if it is to be enjoyed, not leaving our families out either as we all thrive on affection. So go out there and show the special people in your life how you feel about them before the 14th rolls around, and see just how much you can brighten their day!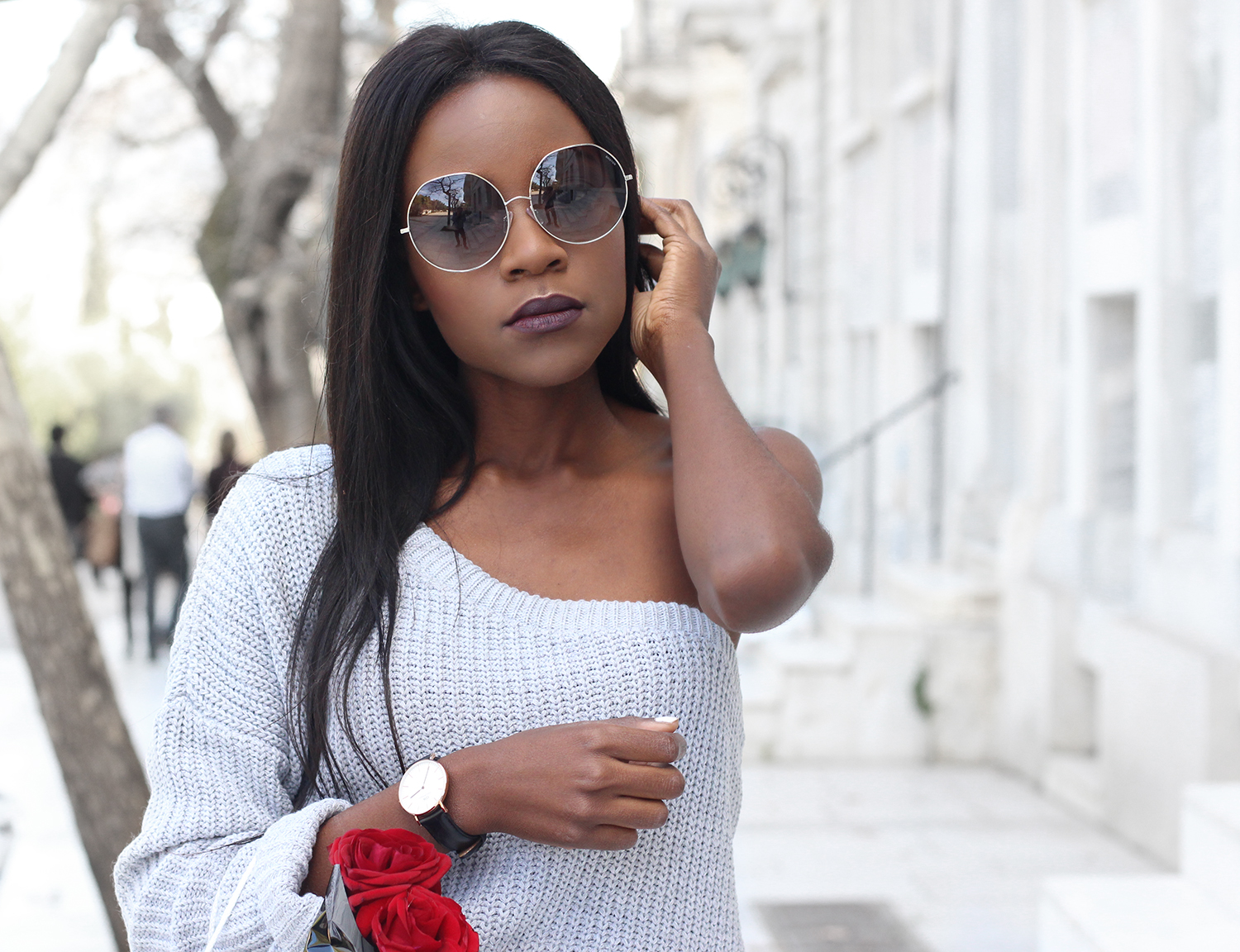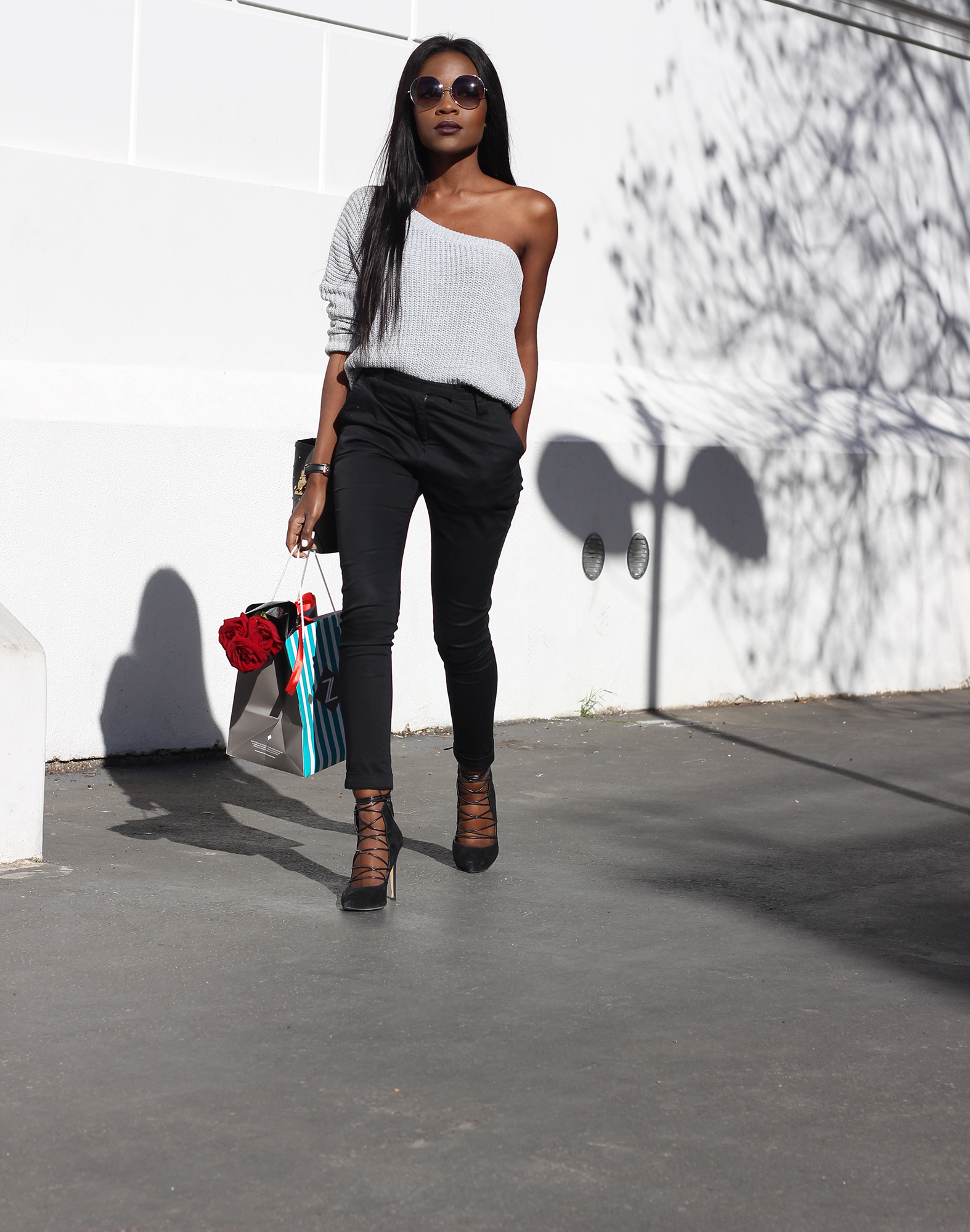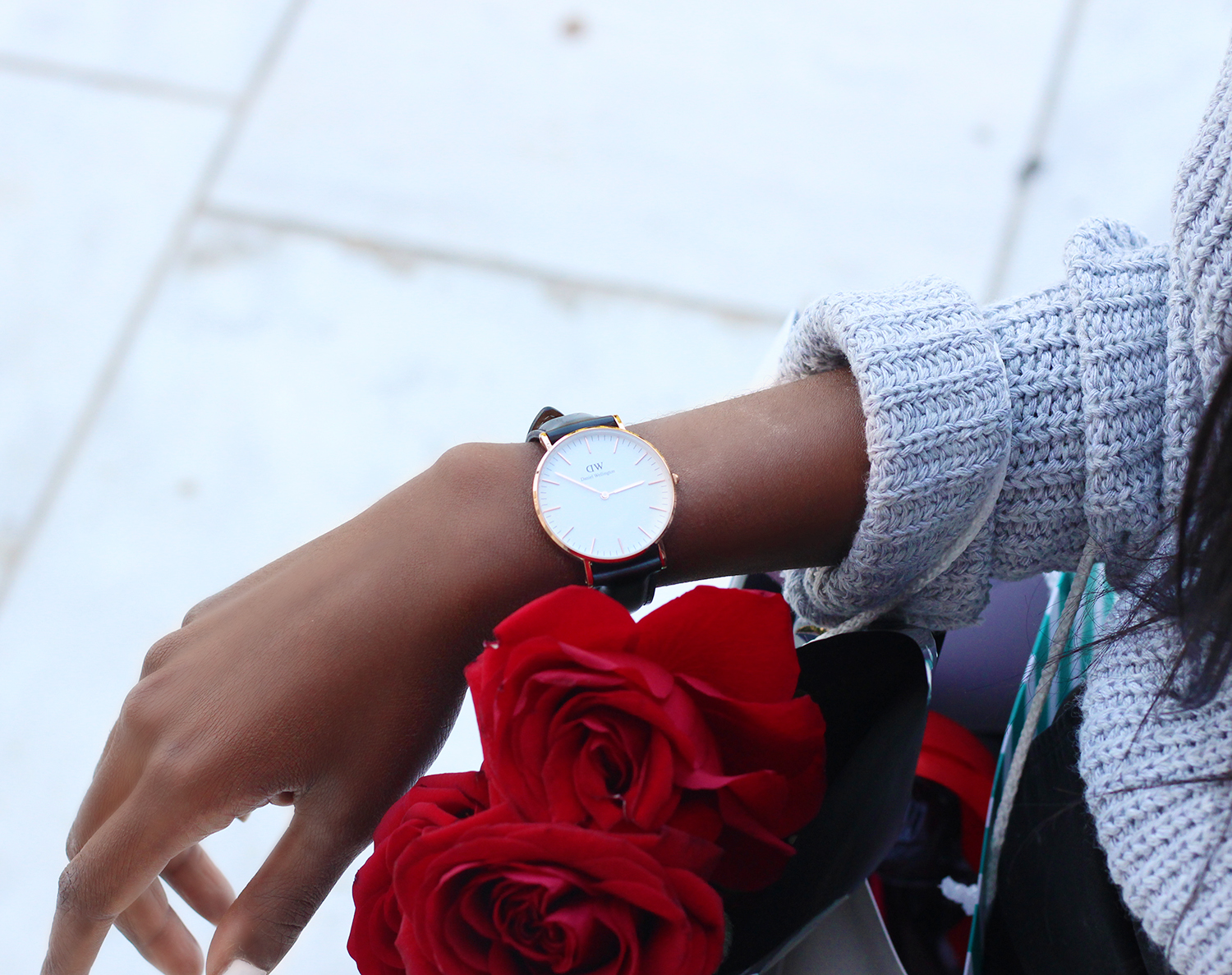 Shop this watch and all watches with a 15% discount using code: CHICGLAMSTYLE on www.danielwellington.com website (valid till 29th February)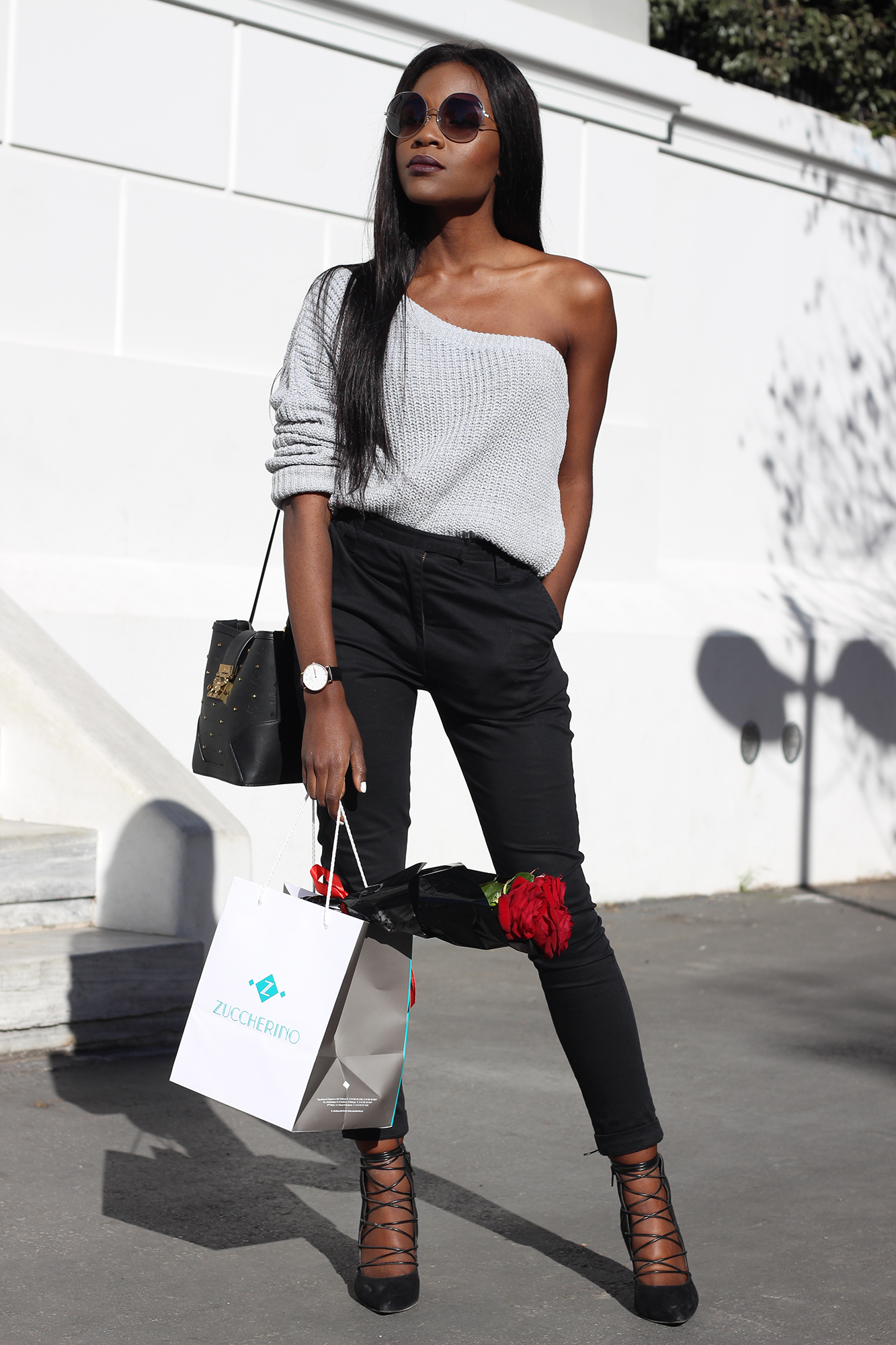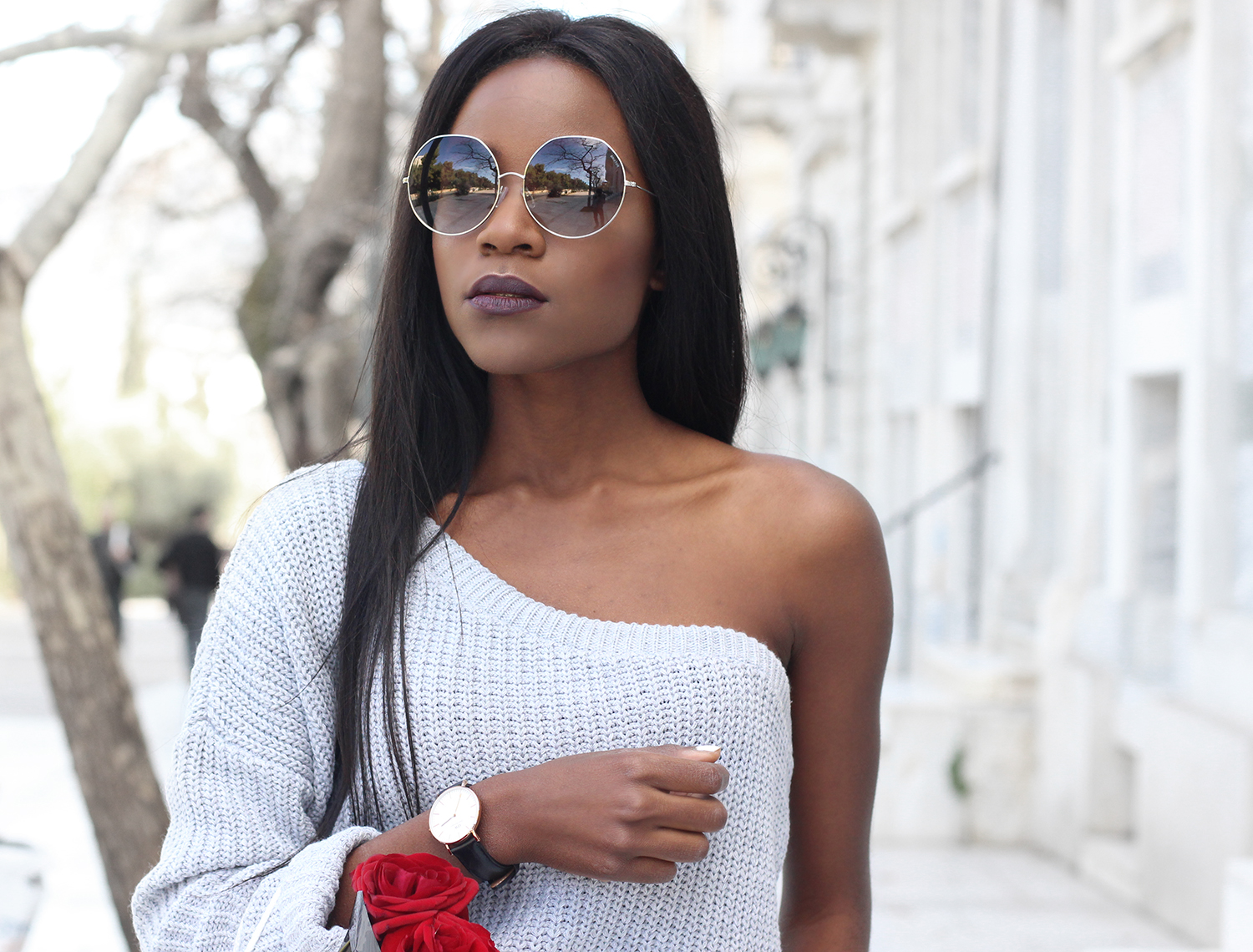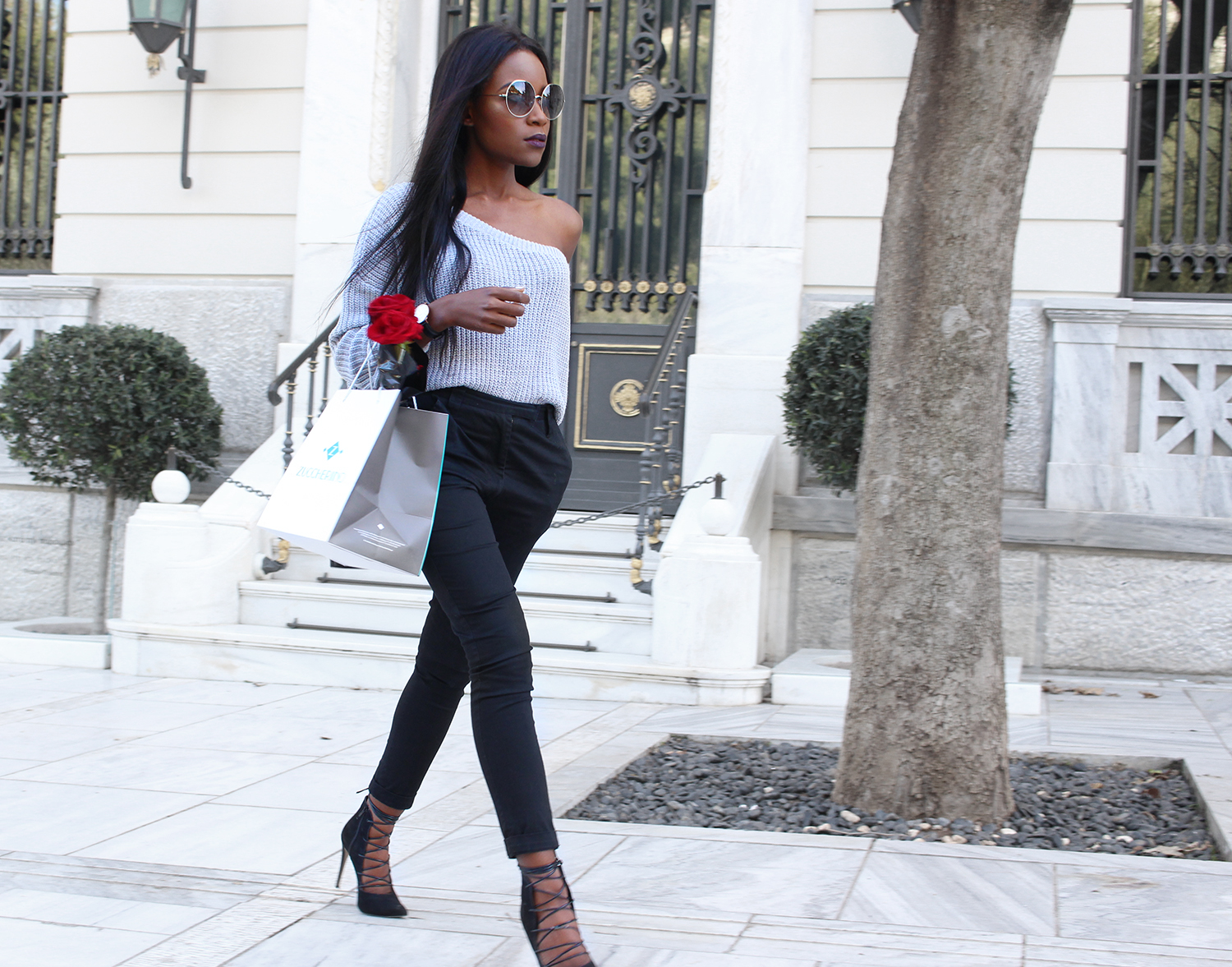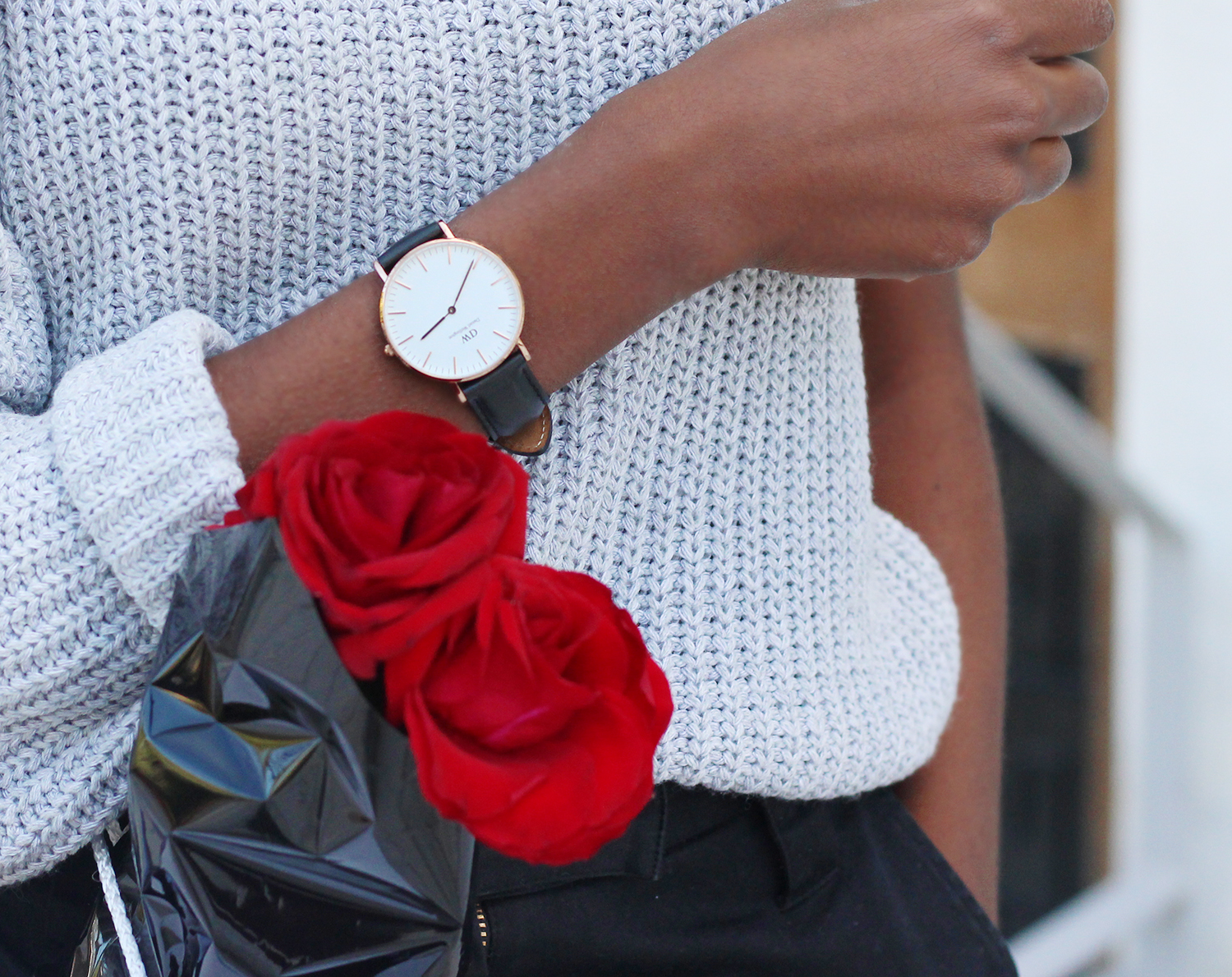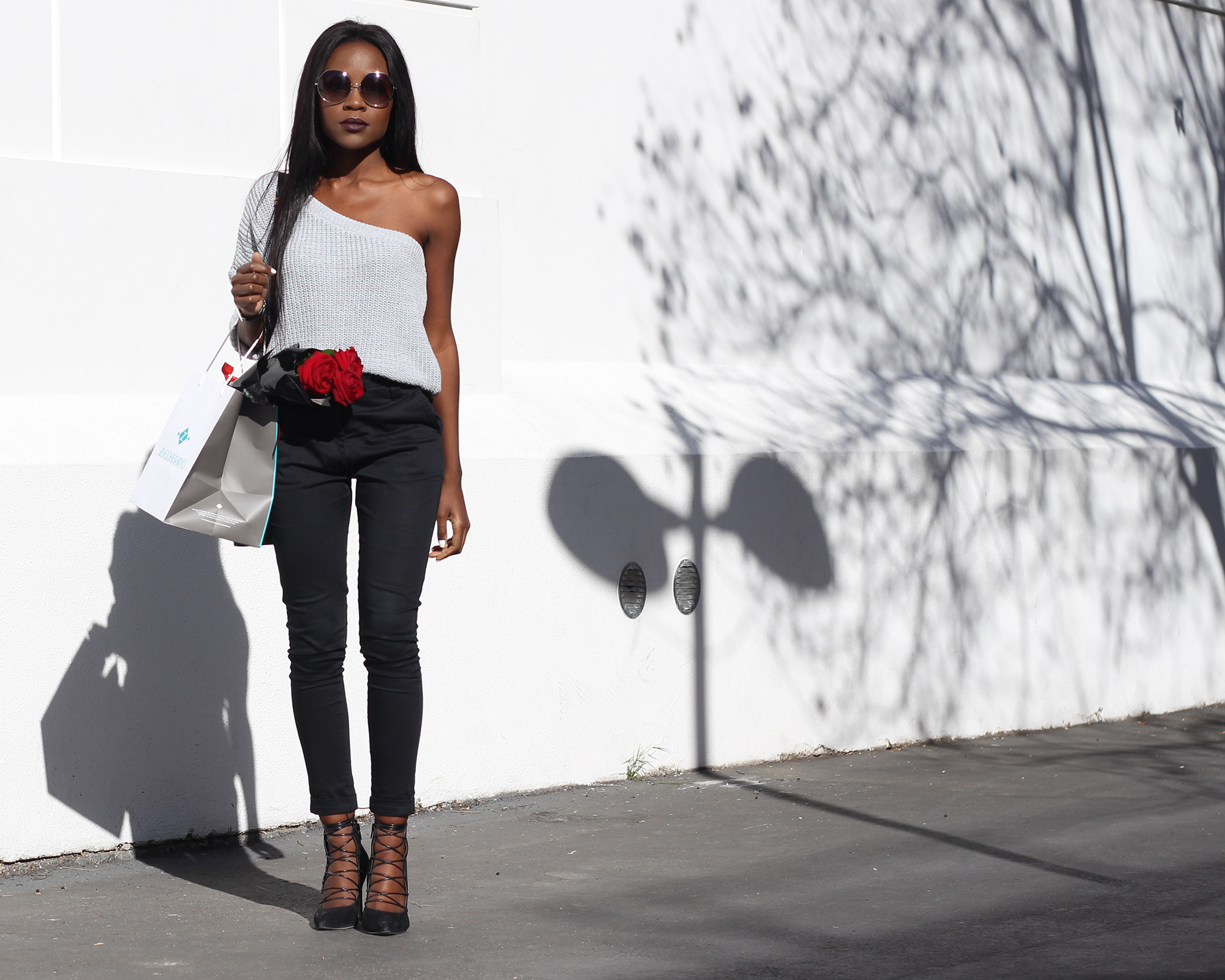 TOP | Missguided (Shop Here)
PANTS | Soul Made Faroe Islands
WATCH | Daniel Wellington (Shop Here) Get a 15% discount using code: CHICGLAMSTYLE at checkout
SUNGLASSES | Glass of Brixton
xoxo,
Stay Chic, Stay Glam
P.S  I love you guys! Thank you for supporting me and my blog with your beautiful compliments and comments. Thank you for taking the time to stop by. I truly am grateful.You are kind, you are thoughtful, you are much appreciated.