"Street fashion is fashion that is considered to have emerged not from studios, but from the grassroots. Street fashion is generally associated with youth culture, and is most often seen in major urban centers. Magazines and Newspapers like the New York Times and Elle commonly feature candid photographs of individuals wearing urban, stylish clothing."
(source Wikipedia)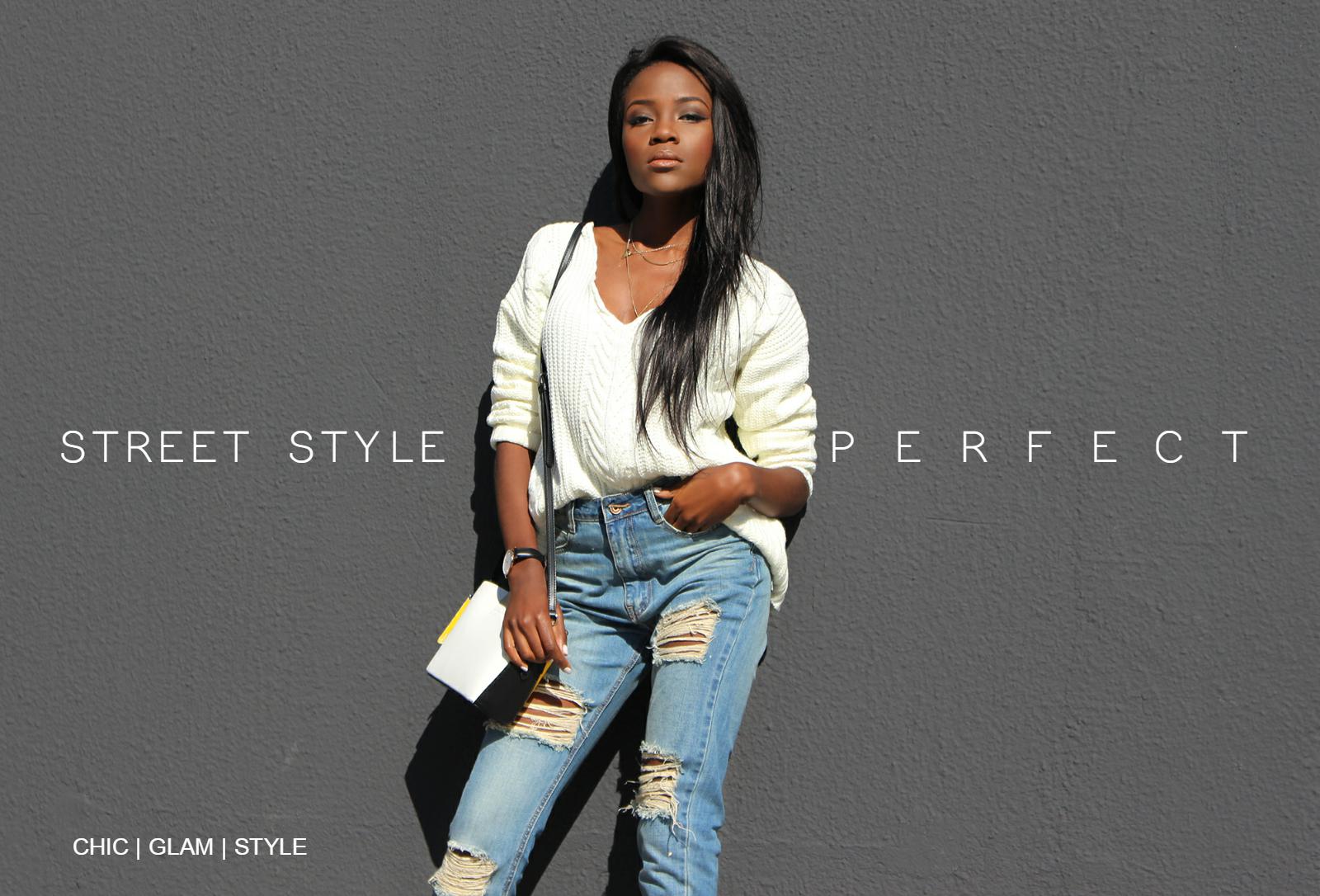 Street style has become just as major as the runway shows themselves. Today's street style look is casual chic. Casual chic isn't just a fashion style, it's a lifestyle. The philosophy behind this style is to look laid-back, to show you don't have be 'done up' and 'designered-out' to look stylish.
The key to this look is simplicity. Basic are your best friends here. So are neutral colors which can be easily mixed and matched with other colors and accessories. To create this easy and effortless look simply choose 1 or 2 casual/sporty pieces ( sneakers, t-shirts, any denim, oversized sweaters etc) and pair them with a more feminine piece ( pencil skirts, leather, structured blazer, high heels..etc).