Technically it's still winter but it certainly doesn't feel so (at least it doesn't where I live). Spring is just around the corner…or not. Depending on where you live. So let's talk "almost spring" fashion. The transition between winter and spring can be a challenge sometimes....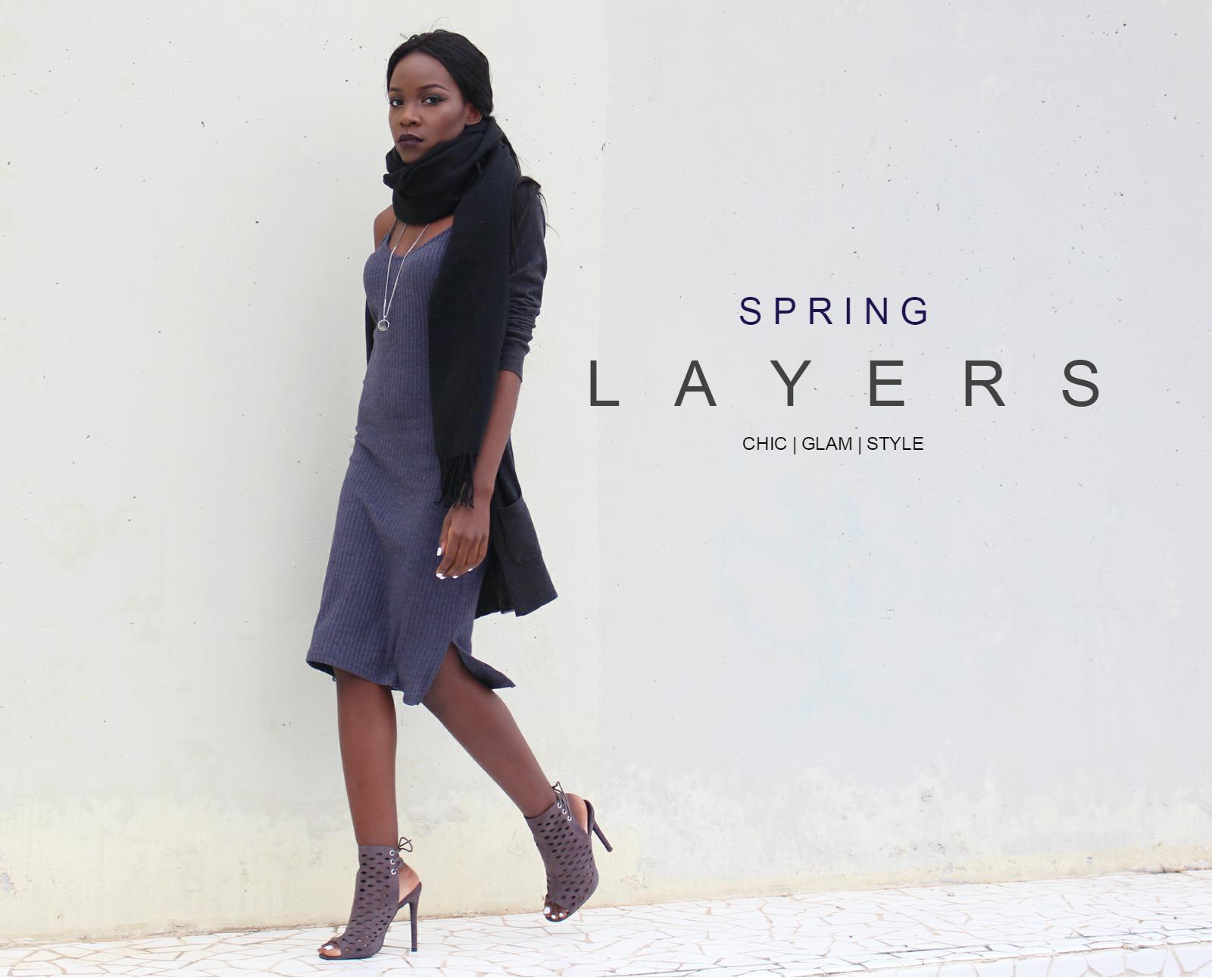 One frustrating thing about spring (besides the allergies) is figuring out what to wear. Your outfit need to transition from chilly morning to warm afternoon...to chilly night again. Layering is a great way to start wearing your spring wardrobe. It helps you navigate between fluctuating temperatures that are common in spring months. So how does one layer?
-Wear your favorite t-shirt or dress with a cardigan or sweater.
-Jean jackets are perfect for spring. However they might not be work appropriate.
-Instead of a light jacket or cardigan, layer with a button down shirt. If it's not warm enough you can even throw a jacket over this layer.
-A light spring scarf! A scarf is an easy way to add a little extra warmth, and a lot of personality to an outfit. You can either wear it like you normally would round your neck or you can throw it over your shoulder, adding an extra layer.